Designers Talk About The Infamous #StarbucksRedCup
Did you hear the latest? Starbucks has released their line of holiday cups, and people are ticked off about it. It all started from a video posted on Facebook by Joshua Feuerstein. He feels that Starbucks is taking the Christmas out of the season by changing their cups and not allowing their employees to wish anyone a Merry Christmas. Obviously things went viral, and now everyone is talking about coffee cups like they're the most important thing ever.
Sigh.
Now you can make the argument, as Mr. Feuerstein did, that Starbucks is anti-Christmas, but this does seem to come down to a design decision made by the company. Which made us wonder: what do designers think about the issue? Well let's find out, shall we?
Apparently red cups are just too minimal for peeps to understand #StarbucksRedCup #designerproblems

— Megan N Jackson (@mizgvus) November 10, 2015
The true story about what happened with the Starbucks Christmas Cup this year… #StarbucksRedCup #DesignerHumor lol pic.twitter.com/LzWxHWQhsW

— Chris (@vadi__c) November 10, 2015
As a designer, I'm fond of @starbucks new red cup design. So simple and classy. I wonder why people aren't looking at them from this stance.

— Hannah LeBeau (@HannahLeBeau) November 10, 2015
Behind every #StarbucksRedCup is one hella smart designer.

— Marc Jenkinson (@MRCJNK) November 10, 2015
As a designer I appreciate the subtile gradient on these Christmas Cups #StarbucksRedCup pic.twitter.com/mdvYYil1Tw

— Nikki Bridle (@nikkibridle) November 8, 2015
I'm a Christian & am not offended that Starbucks is using a plain red cup, as a designer I support the minimal change…

— Matthew McGhan (@mattigan) November 10, 2015
As a graphic designer, I think @Starbucks did a killer job with their red cup design. Also am a Catholic. Everyone get over this. IT'S A CUP

— Katie Lasak (@klasak) November 9, 2015
Its about simplicity & not Christmas. This shows why you should be talking to the designer before making assumptions https://t.co/y2qLbO6qFr

— Laura Juranek (@ljuranek) November 9, 2015
Somewhere a graphic designer is crying b/c they didn't get to put #Starbucks red cup design on their resume this year.

— Jen Cameron (@jen_cam) November 8, 2015
For the record – as a designer (and Christian) – I really like Starbucks' red cup design this year.

— Tyler DeFazio (@SirWolvenguard) November 8, 2015
---
Kevin Whipps is a writer and editor based in Phoenix, Arizona. When he's not working on one of the many writing projects in his queue, he's designing stickers with his wife at Whipps Sticker Co.
Getting started with hand lettering?
Free lettering worksheets
Download these worksheets and start practicing with simple instructions and tracing exercises.
Download now!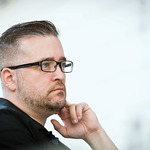 Kevin Whipps
Hi! My name is Kevin Whipps, and I'm a writer and editor based in Phoenix, Arizona. When I'm not working taking pictures of old cars and trucks, I'm either writing articles for Creative Market or hawking stickers at Whipps Sticker Co.
View More Posts