Vote Now: Who Sells the Coolest Graphic Tees?
With the right tools, a designer can transform companies, brands, communities and him or herself. Throughout the next few weeks, we will ask you to vote on the most amazing, influential creative tools, experiences and objects of the year. We have already asked about the best sketchbooks, so feel free to vote for that if you haven't done so yet. In December, we will announce the winners of the first Creative Market Awards, hoping that you can grow as a designer by trying the very best tools out there. Ready to help us build this list? Submit your vote below:
Getting started with hand lettering?
Free lettering worksheets
Download these worksheets and start practicing with simple instructions and tracing exercises.
Download now!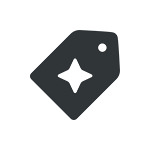 Creative Market