DIY Gift Tags: How to Make Linocut Stamps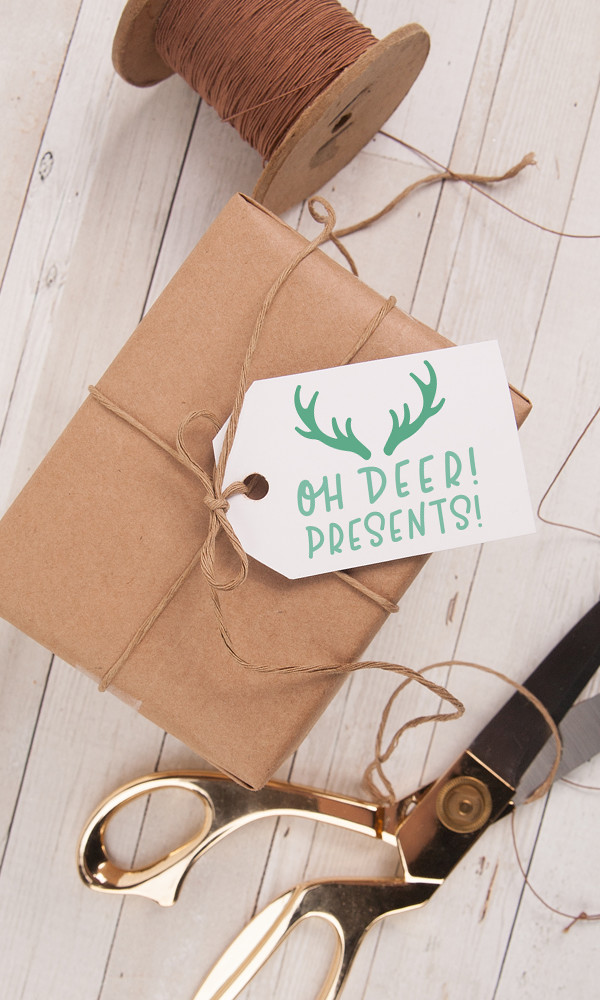 Pablo Picasso did it. So did French artist Henri Matisse. Today, it's become a staple of school art projects. Making linocuts is both an art and a craft that just about anyone can do. With a few basic tools, you can create your own linocut stamps to make gift tags with a vintage look.
What Is Linocut?
Linocut is a relief print process that's similar to woodcutting. In relief printing, the negative space in a design is cut away, leaving a raised image that can be coated with ink and stamped on paper and other surfaces. Linocut requires a sheet of linoleum — the same kind of stuff that's often used to cover kitchen floors — or a rubber block as a relief surface. You can carve an image into the surface of the linoleum or rubber block with a sharp knife, v-shaped chisel or blades specifically for linocutting. When inked, the raised parts of the block create the printed image. Because they're hand-cut and inked, linocuts often have a soft, vintage look that's perfect for holiday-themed gift tags, papers and invitations, as well as other surfaces, including walls and wood. Linocut stamps can be used hundreds of times before the stamp image begins to degrade, and you can use a variety of printer's inks for different colors and styles. Here's an easy guide to creating your own linocut stamp. Start by downloading this diverse set of holiday gift tags free: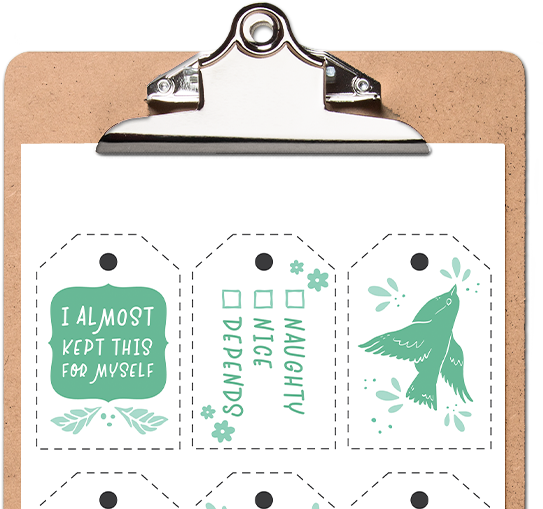 Add personality to your holiday gifts
Free creative gift tags
Download this free template and print out your gift tags to make your presents unique this year.
Download them here
7 Easy Steps to a Linocut Stamp
1. Gather your materials. You can usually find tools and supplies for linocut at general arts and craft stores. Here's what you need:
A printout or drawing of the image you plan to use
Pencil
Tape
Linoleum block or sheet
Cutting tools: a small sharp knife or a set of linocut blades
Ink suitable for printing
Brayer: a rubber roller for spreading ink
Spoon
Assorted tags and papers of your choice
2. Print out a copy of the image you'd like to use for your design at the size you need. Just about any printed image can be used to create a stamp, or you can draw your own, using a marker to make sharp black lines. 3. With your pencil, trace the outlines of your image. It helps to fill in any areas that you want to appear in the final print with graphite, to make sure you don't accidentally cut them away. 4. Place the image printout upside down on your linoleum block, and tape it in place to prevent slipping. Using your spoon, carefully rub the back of the image printout — this will transfer the graphite to the block. 5. Using your cutting tool, cut away all the negative space — the areas you don't want to print — around your transferred image. Once you've removed the unwanted areas, the raised image that remains becomes your stamp for printing. 6. Using your brayer, roll an even layer of ink onto the linoleum block. 7. Place your paper on top of the inked block. Using your spoon, rub over the paper thoroughly to transfer the ink from your stamp to the paper. If you're printing on fabric or a larger sheet of paper, ink the linoleum block and stamp it firmly onto the surface. To make multiple prints from the same stamp, re-ink it each time you make a new print. That's all there is to it. Now you can use your original linocut stamp for printing on gift tags, wrapping paper or all kinds of other surfaces. Linocut stamps add a handcrafted look to holiday tags, wrapping paper and many other projects, and you don't have to be a Picasso or a Matisse to make them. With a few inexpensive tools and a little time, you can create stamps to use again and again.
---
Products Seen In This Post: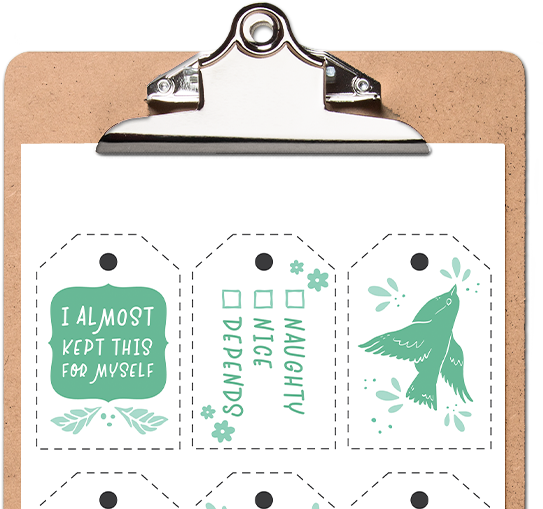 Add personality to your holiday gifts
Free creative gift tags
Download this free template and print out your gift tags to make your presents unique this year.
Download them here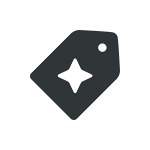 Creative Market