Tweets You'll Only Understand If You're Obsessed With Helvetica
Helvetica is a classic font. Overused, maybe, but there's a reason for that: it pretty much goes with everything. You can almost say it's the mayonnaise of fonts, because it goes with pretty much everything, and it's a little bit generic. But hey, if you want to be sure that font is going to work, Helvetica is a good stand-by.
Which is why it should come as no surprise that some people are obsessed with the typeface. And if you're obsessed about anything, you're going to talk about it on Twitter. And that, my friends, is where we found some cool tweets about everyone's favorite sans serif.
---
just read helvetica and damn i can feel my brain getting obsessed by the second but it's SO SHORT i dont gave enough material to obsess over

— Markles (@Markus_nerdus) August 10, 2016
If you can't handle me at my Comic Sans then you don't deserve me at my Helvetica

— Amy Dentata (@AmyDentata) August 16, 2016
me: are u breaking up with me because im obsessed with fonts
them: yes
me: go to helvetica

— gary from teen mom (@garyfromteenmom) May 12, 2016
@ammnontet when you're in your first year of web design and think hairline helvetica makes for excellent body text

— Mx. Thaminga V. (@werewuffles) August 11, 2016
#Helvetica is so pleasing to look at, never get tired of using it.

— Artur K (@thisisartur) July 25, 2016
When you're torrenting Helvetica because you can't find the right one online. This is when you know you're obsessed.

— Bufflez (@Bufflez) March 11, 2016
oh #helvetica how I love you so https://t.co/JPZs7WJ655

— ShanonFernandezWalkr (@shanon_walker) July 24, 2016
[on date]
(don't let her know you're obsessed with fonts)
CAN YOU BELIEVE THEY PRINTED THIS MENU IN HELVETICA !?!?!

— Mr. Peel (@Rlpihl) February 16, 2015
In my wallet is a small folded up note titled "Reasons to Live" and if you unfold it all it says is Sweet Caroline in Helvetica size 14

— Zach (@zachsprouse778) August 18, 2016
just googled "that one font everyone is obsessed with" because I couldn't remember what Helvetica is called

— Allison BreadHive (@AlisonBreadHive) November 24, 2014
Made a #helvetica joke to a medical client last night. So THAT's what the blank stare feels like. #webcontent

— Sean Joyner (@SeanJoyner) July 21, 2016
If you have no intuitive sense of design, then call yourself an "information architect" and only use Helvetica. (David Carson)

— 楊璧榮 (@Jennifer_LLBY) August 10, 2016
You know you have good clients when you want what you make#streetsign #woodworking #helvetica… https://t.co/cputuscJBi

— Byron Conn Design (@byronconndesign) July 21, 2016
#Helvetica is totally different from #arial. Arial is like a fake iPhone. If don't know u don't know. https://t.co/yYs7bblsHG

— Bermond Yange (@BermondYange) July 14, 2016
my identities:
having neat handwriting, being obsessed w/ helvetica, living in toronto

— winnie (@britta__perry) October 27, 2014
I visited an old type press today. Got to see some Helvetica in action. Absolutely amazing!! #helvetica pic.twitter.com/5uY5Ui9Ye1

— Tristan White (@Triss90) July 12, 2016
This is your font friend, Zach, remind you that Arial is a bastardization of Helvetica. https://t.co/h2ivSTaBxv

— Zach (@ZaxBit) August 10, 2016
Bit obsessed with Helvetica Light, not gonna lie

— Hannah Vickers (@hannahvickers) August 13, 2014
After watching the doc now obsessed with spotting #helvetica everywhere #fonts

— Rob Bell (@swlondrob) February 20, 2014
Some days I be like. #mystudio #helvetica #girlboss #creativedirector #workingfromhome pic.twitter.com/ZJ0xAyL49R

— Joni Parenti (@JoniParenti) August 16, 2016
One Hel(vetica) of a Story https://t.co/GnbApsW7PK #Helvetica and the New York City Subway System: The True… pic.twitter.com/gbtij5tVGW

— kerry hawkins (@kerryhawkinsart) August 9, 2016
Gotta pause and admire some good #graphics #citibike #meatpackingdistrict #helvetica https://t.co/8MOim0zNEb pic.twitter.com/YqJWVfcBfd

— John Gidding (@JOHNGIDDING) August 7, 2016
New York subway signs are not terrible. #Helvetica pic.twitter.com/ISGIT2xfFm

— Walthamstow Dad (@WalthamstowDad) August 6, 2016
#Parody Ariel #Helvetica #navylife shut up pic.twitter.com/7hC3jmD7Qr

— Crown Cardinal Belle (@crown_cardinal) August 6, 2016
Helvetica = The king of fonts! If I was a queen my first born would be called #Helvetica Neue. thanks @front_end_code 4 the #inspiration

— Anna Green (@annarachelgreen) August 1, 2016
Lots of people buy books from a thrift shop cause they like the font on the spine, right? #Helvetica ???? #designerpr… pic.twitter.com/CRuhH7pl9f

— artslinger (@artslingerca) August 24, 2016
Current status: watching a 80min documentation about a font. #helvetica #design #typeface pic.twitter.com/msl6HI8fk9

— Christoph Voigt (@vogti) July 8, 2016
Cleanliness. Readability. Objectivity. – https://t.co/H5uStKqiVJ @printmag #design #typefaces #swissstyle #Helvetica pic.twitter.com/BJVK6L2Rnr

— UTÖKA (@UTOKA_co) July 8, 2016
I've always believed that you only need 2 typefaces in your arsenal; #Helvetica and #Palatino. https://t.co/8EnxHQVkrM

— Jim Dobie (@jimdobiephoto) July 5, 2016
The one true font. #helvetica https://t.co/lFtSksQ47k

— J (@lemonsareemo) July 3, 2016
What if #Helvetica is the only option?

— Melissa Gutierrez (@MelissaGee305) June 29, 2016
And as a bonus:
This is you:
@Helvetica
@HenriHelvetica
@HelveticaMedium
@HelveticaLaBold
@helvetica_arial
@maninhelvetica
@Helvetica101
@BoldHelvetica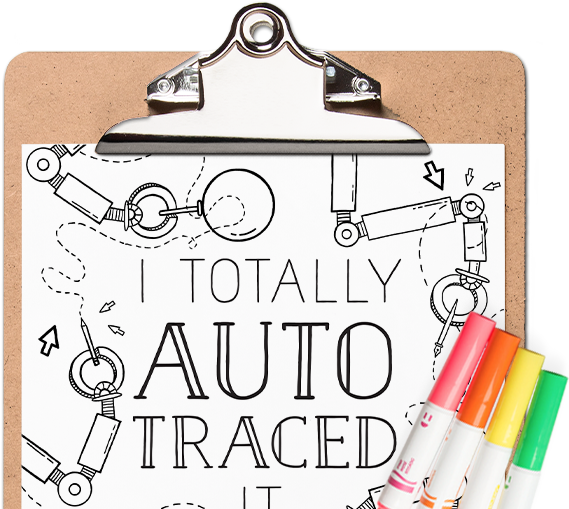 Stop stressing, start coloring.
Download your free coloring book
Designer life got you down? We designed this coloring book to help you laugh, relax, and celebrate the things that make our craft unique.
Get your book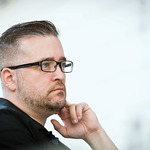 Kevin Whipps
Hi! My name is Kevin Whipps, and I'm a writer and editor based in Phoenix, Arizona. When I'm not working taking pictures of old cars and trucks, I'm either writing articles for Creative Market or hawking stickers at Whipps Sticker Co.
View More Posts