30 Extremely Legible Script Fonts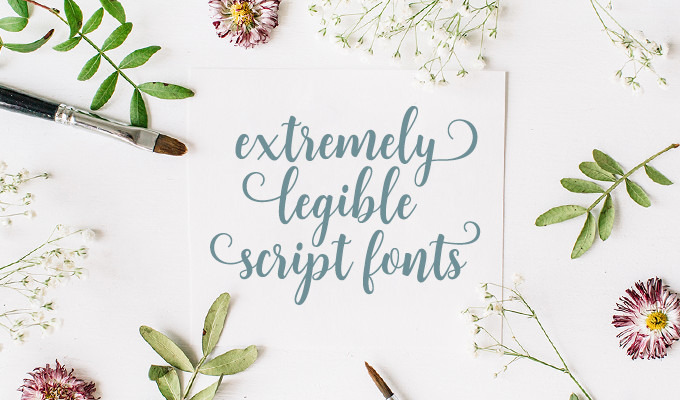 Finding a striking script font isn't hard these days: the market is full of talented creatives uploading their very best work for the rest of us to use. While these playful, organic font families are popular, we must make sure to preserve legibility whenever we use them to present a message to an audience. Whether that audience is your family, close friends, or the world at large, choosing a legible script font is a prerequisite for success. After all, if readers can't understand what you're saying, what's the point of having it look amazing?
Let's start by discussing what legibility actually is.
Legibility vs. Readability in Typography
There's a lot a designer can do to improve how text is read and perceived by the human eye — even if he/she has no control over the original typeface's shape and spacing. As you've probably seen, we can play around with aspects like overall letter spacing (tracking), individual letter spacing (kerning), line spacing (leading), line length, color, size, among many others. These types of interventions affect the text's readability, since they all take place as the type is being arranged on the page.
Now, here's where your type choices become incredibly important: legibility is a font-specific factor — something that makes the characters easy to distinguish from their very design. In a way, it's like readability except for the fact that (unless you designed the font) you have no control over it. Things like ligatures, how tight the characters are originally spaced, how the sharp edges facilitate or hinder the reading experience, among others. Luckily, there is one thing you can do to enhance legibility: choose the right fonts! So that's where we're going next.
30 Extremely Legible Script Fonts
By definition, script fonts are fluid, varied, and connected. These features make it challenging to achieve a level of legibility when designing such a font. As designers, we want to work with font families that assist the communication function of our text. Fonts that carry the message in an engaging, clear, and even exciting manner. Here are thirty examples of script fonts that provide great legibility, despite their fluid nature:
Pin it for later!
---
Products Seen In This Post:
Free lettering worksheets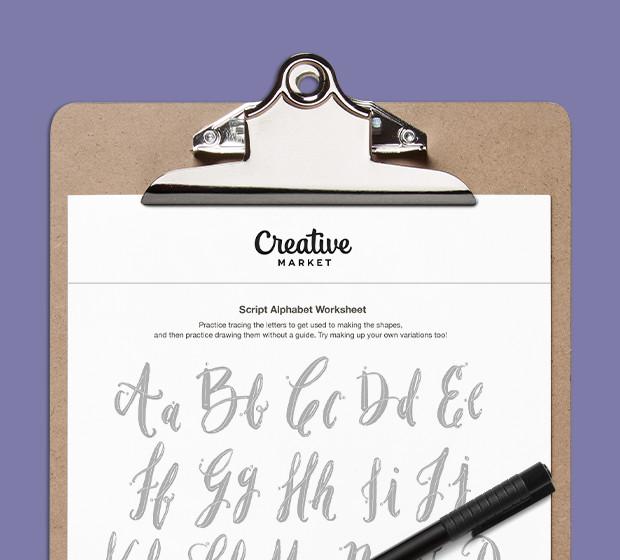 Download now!

Getting started with hand lettering?

Download these worksheets and start practicing with simple instructions and tracing exercises.
Building a platform for handcrafted, mousemade design content from independent creatives around the world. We're passionate about making beautiful design simple and accessible to everyone.