Design is a fun topic to explore through documentaries, if for nothing else than the sheer breadth of the subject. From architecture to street art to typography to graphic design, there are a number of films covering every facet of design. Some are good, some not so much — so we've put together a short list of documentaries that are worth watching and how you can view them.

Sketches of Frank Gehry (2006)
Directed by the late, great Sydney Pollack, this documentary explores the life and work of architect Frank Gehry, and the seemingly erratic sketches that spawn his amazing constructions.

Netflix DVD | Amazon Instant | IMDB
Eames: The Architect and the Painter (2011)
Narrated by James Franco, this film looks at the work of the husband and wife team of Charles and Ray Eames and the Eames Office.

Helvetica (2007) / Objectified (2009) / Urbanized (2011)
Gary Hustwit seems to be a favorite amongst designers. His films take a succinct, well-crafted approach to design and how important it is to everything around us.

Netflix Streaming | Amazon Instant | IMDB
Netflix Streaming | Amazon Instant | IMDB
Netflix Streaming | Amazon Instant | IMDB
Art & Copy (2009)
This film introduces us to the "creative revolution" of 1960s advertising and some of the most brilliant creative advertising minds in the industry, most of whom you've never heard of.

Netflix DVD | Amazon DVD | IMDB
Exit Through the Gift Shop (2010)
Containing footage of Banksy, Shephard Fairey, and more, this documentary captures some of the world's most infamous street artists in their element — told as only Banksy can tell it.

Netflix Streaming | Amazon Instant | IMDB
Visual Language of Herbert Matter (2010)
Herbert Matter's expertise spanned across design, photography, and film — this documentary takes a look at his expansive body of work over a truly remarkable career.

Milton Glaser: To Inform & Delight (2008)
You may not recognize the name, but you'll recognize his work. Most well known for the I

Netflix DVD | Amazon Instant | IMDB
Design & Thinking (2012)
Originally a Kickstarter project, Design & Thinking is a documentary focused on the impact that "design thinking" has on the world. Right now there is no way to buy the film (coming in 2013), but if you want to try and bring a screening to your town, you can apply on their website.

Kickstarter | Official Website | IMDB
If there are any egregious omissions to this list, we'd love to hear your recommendations for any other documentaries you think we should check out. Cheers!
Getting started with hand lettering?
Free lettering worksheets
Download these worksheets and start practicing with simple instructions and tracing exercises.
Download now!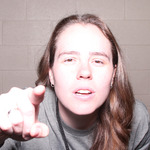 Lesley Yarbrough
Tinkerer. Maker of quirky fonts with a sprouty disposition.
View More Posts