Fun Donut Card and Envelope Tutorial
Few things are as fun as giving someone you love a handmade gift. Better yet is topping it off with a DIY card that shares your sentiment. Today we'll learn how to make a funny (and pun-ny) pop-up card and lined envelope with an easy printable template and a few basic tools. The only thing that could make it better would be if that donut were edible! What You'll Need:
Color home printer (or print at your local print shop)
Scissors
Glue
This template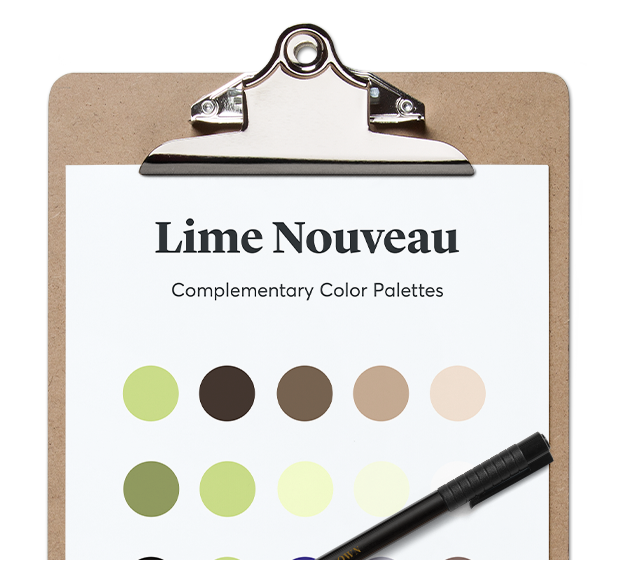 Try our Color of the Season

Download color palettes using Lime Nouveau

Download our set of color palettes in SVG and start using them in your favorite design app.

Download the palettes

That's it! Step 1: Print out the template (in color, of course) on two separate sheets. Cardstock isn't a must, but you'll see better results if you use high-quality paper. Step 2: Cut out all the pieces along the thin outline. If you have a steady hand, it's ideal if you cut just within the outline, so it won't show in your final product. Step 3: Pick the label that works best for you. The template features a label with "Thanks" written on it, and a blank label if you prefer to customize your card. Glue the label to the center of the envelope back. Step 4: Cut out the envelope liner, and glue to the back of the envelope, aligning it about a ¼ inch within the envelope's top flap. Fold along the envelope's edges and bottom flap (as shown in the tutorial video). Glue the bottom flap to the side flaps. Fold over the top flap, and voilà: your envelope is ready! Step 5: Cut out the donut illustration, cutting as close to the outside of the outline as you can. Cut out the two rectangular tabs from the temple, and glue them to each other at a 90-degree angle. Fold each one alternately over the other, and glue shut. (See video tutorial) This will be the little "spring" that will pop up the donut illustration, giving it a fun, three-dimensional "pop". Cut along the card shape, and fold in half. Ta-da! Your card is ready!
Pin it for later
Now you're ready to write a heartfelt message to someone special! There you have it, folks. A craft that's fun, easy, and, well…pretty sweet (sorry I had to!).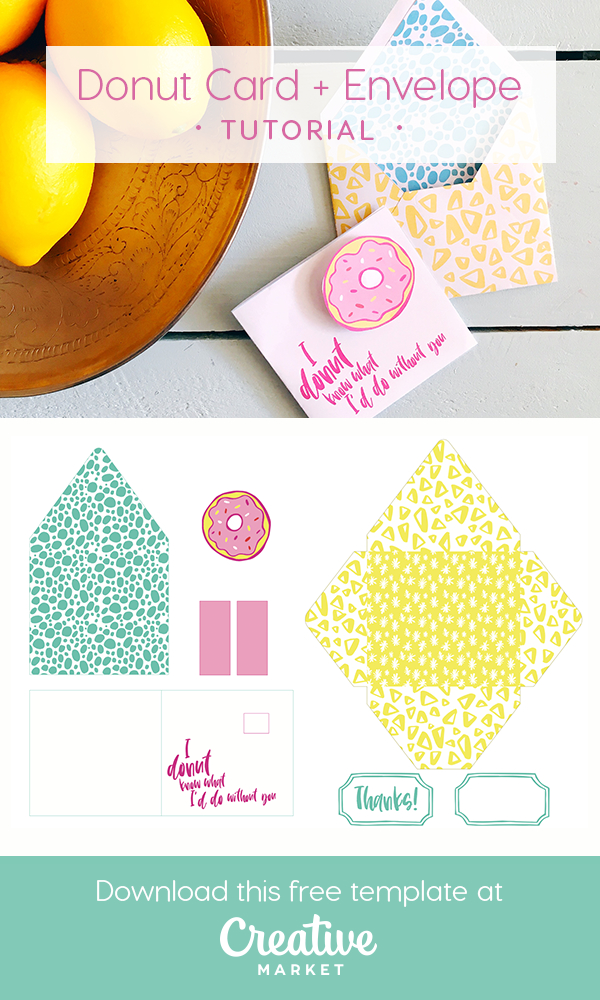 Products Seen In This Post:
Music Credit: www.bensound.com
Getting started with hand lettering?
Free lettering worksheets
Download these worksheets and start practicing with simple instructions and tracing exercises.
Download now!
Shelly Laslo
Hi! I'm Shelly, a picture-book illustrator based in sunny Israel. I create thoughtful digital design goods to help your work shine brighter.
View More Posts