Essential Powertools for Designers On The Go
Before I became a digital nomad, I had this misconception that designing on the go would be quite difficult; as if I wouldn't be able to do things efficiently enough, I'd become frustrated, and eventually run back to the office at home. As it turns out, all you need is the right apps, and I say this as snack in my local Kennedy's Pizza & Pasta Bar.
I've always found that working from the beach is highly impractical, and nothing more than a silly fad created by those more concerned with showing off than actually earning a living. How do you connect to Wi-Fi? Where do you charge your laptop? How can you even see the screen with the sun beaming down on you?
More realistically, some of the locations that you might like to work from could include: cafés, bars, spa clubs, airports, your own back garden, or while in transit (such as flying, travelling by coach, et cetera), so here are ten or so apps that will help you work efficiently when designing (or similar) on the go.
Trello and Wunderlist For Task Management
Our wonderful editors at Creative Market (hello Josh and Laura!) use Trello to keep track of authors like myself; to schedule articles, to suggest new topics, and to make sure that we're not running amok. A similar concept can be applied to those in design teams, to break ideas down into smaller, more manageable tasks – and to monitor their ETA's.
Wunderlist is also an exceptional alternative that uses the concept of checkboxes rather than cards, but really it comes down to which interface you like best.
Slack For Communication
Both Trello and Wunderlist offer the ability to comment on individual tasks, but for longer conversations, something like Slack would be much more suitable.
Slack is still somewhat new, but offers a superior chat experience with the option of integrating your favourite services. Wunderlist and Trello are two such services that you can entwine with Slack, so why not have the best of both worlds?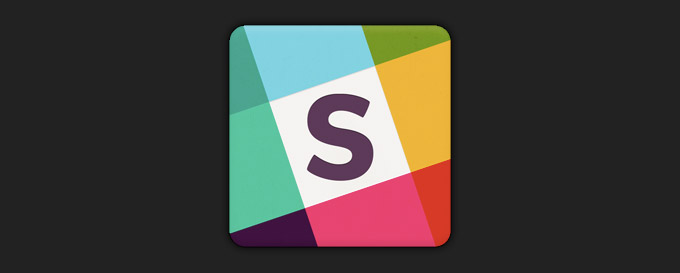 Dropbox and InVision App For File Sharing and Collaboration
I know that you're already familiar with Dropbox, but did you know that it also has optional Slack integration, and more interestingly so, seamless unification with the critically-acclaimed InVision App, a collaborative tool for managing designs.
Say for example that you design a login screen in Sketch App and you upload a sample of that screen from your Dropbox account, and then you make changes to that design and update the screen – InVision will automatically sync that change to your team.
When designing on the move, a workflow as coherent as this can make all the difference in the world. We are Creative Market also use InVision App to track design changes in our marketplace.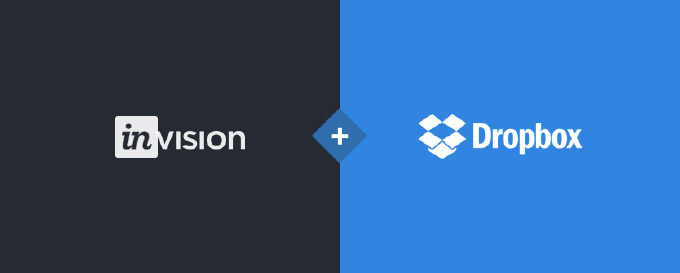 Sketch App For Actual Designing
Yes, Sketch App…it had to be mentioned. While not specifically an app for designing on the move, there is one aspect of the software's design that I find very intriguing, and that aspect is the simplicity of it's UI.
I often claim that I can use Sketch App (Mac OS X) for designing in a very small window. I use a lightweight MacBook Air while travelling (which is a minuscule 11" inches), and still I never need to use Sketch in a maximised window; in fact, my Sketch window is about the size of a 2x Dribbble Shot (800 x 600px).
Photoshop, in comparison, has a huuuuge user interface.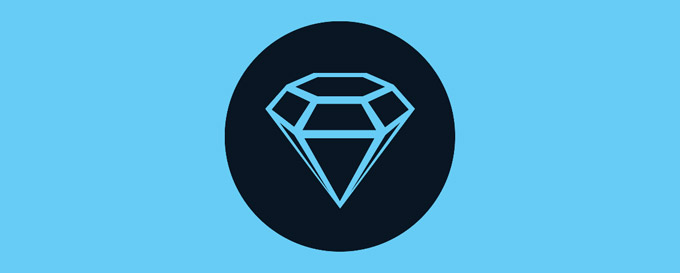 Paper and Skitch
I don't actually use the iPad much, since an 11" inch laptop isn't a terrible hassle to carry around, but sometimes it can be quite refreshing to take a break from the laptop and simply tap on a screen for a while. I especially find myself more creative when I can think out loud on a digital medium.
For sketching out design ideas I like to use Paper by FiftyThree, and for annotating ideas already explored, Skitch by Evernote is especially useful for creating arrows, coloured text, highlights and other types of commentary.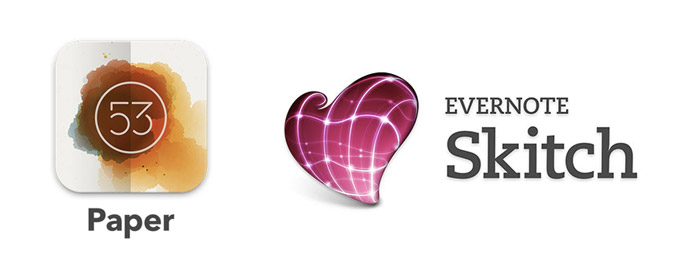 Bonus: Spotify and Noizio
Often enough, there is one thing that cannot be controlled while designing on the go, and that's noise. Some of us need a little motivational music to drown out the background noise – Spotify is a lovely (and free) way to do that, with an abundance of tunes spanning from Top 40 hits to soft instrumental acoustics. If, however, you find yourself in an unnervingly quiet setting, Noizio will be happy to offer the vibrant chatter of a busy Paris café.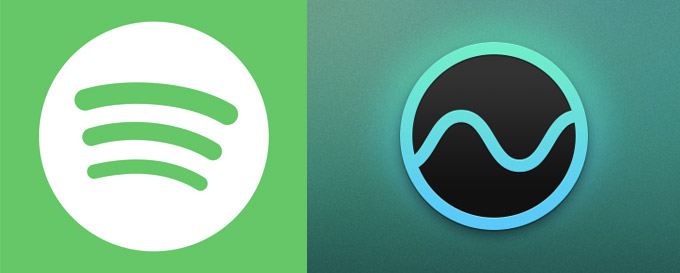 Have I missed something? Let us know in the comments below!
---
Products Seen In This Post:
Getting started with hand lettering?
Free lettering worksheets
Download these worksheets and start practicing with simple instructions and tracing exercises.
Download now!