Famous Design Copycat Scandals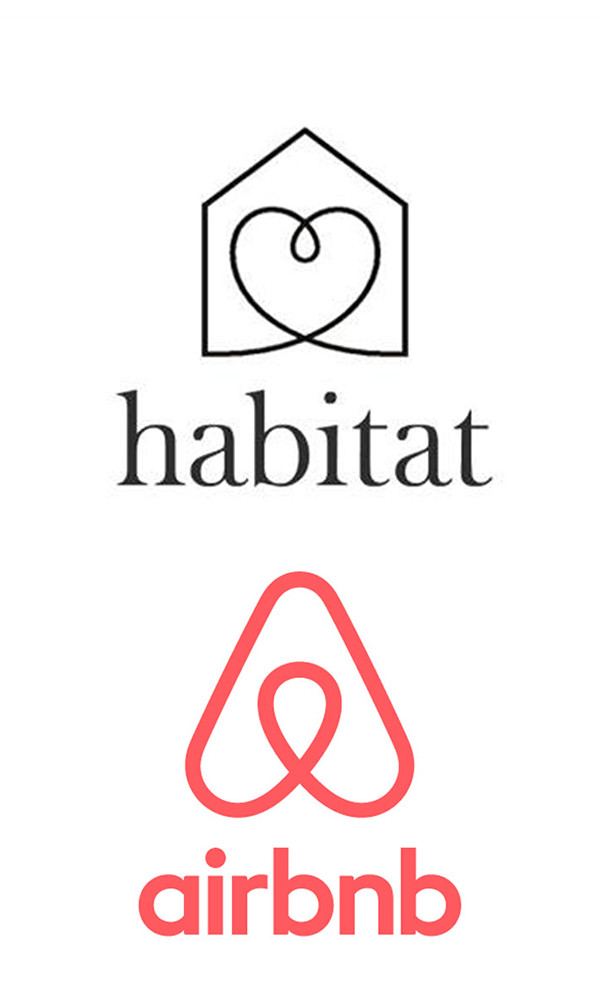 If you've spent any time on the web, you've probably seen a website, a logo, or even a product that looks a littttle too close to another one. Those designs that give you an eerie sense of déjà vu. If that's the case, you might be looking at a design copycat. There's no shortage of them. But it's not always easy to tell who came first. We'll leave that for the copyright lawyers to decide. But in the meantime, here's a few examples of design imitation that had people calling foul.
The Tokyo Olympics Logo vs The Théâtre de Liège
We hope Tokyo's Olympic athlete put a little effort into their preparations for the 2020 Olympics than their bid team did with their logo. Since its unveiling, a number of people have noted the mark's similarity to the emblem for Belgium's Théâtre de Liège.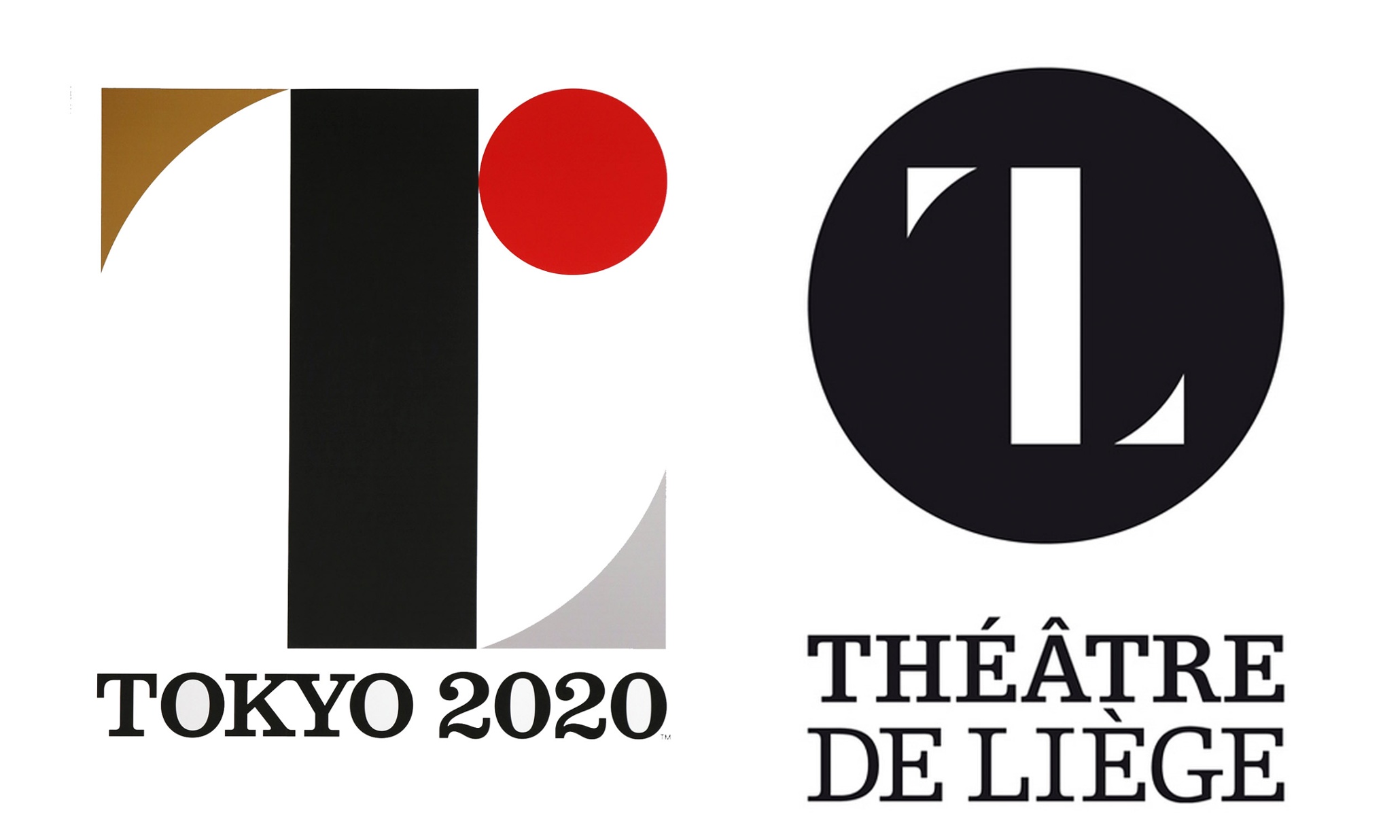 Yammer vs Facebook
If you've seen The Social Network movie, you'll know that Mark Zuckerberg is no stranger to controversy, especially when it comes to accusations of having ideas that sound similar to other people. We'll err on the side of caution and let you make your own mind up. But in this instance, Zuck was on the other side of the fence. When it came to the launch of social networking site, Yammer a few years back, the site's colors and layout were incredibly similar to that of Facebook. Many people seemed to think Yammer got a little too close for comfort in their 'inspiration'. Yammer has since rebranded to become more of a team communication tool, but the name remains the same.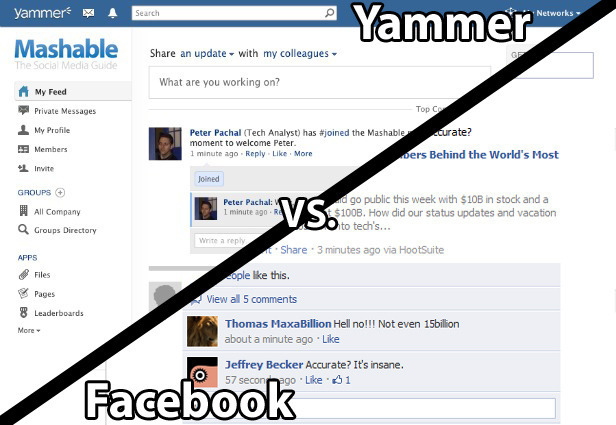 Image via Mashable
Airbnb vs Everybody
When it came out a year ago, the consensus was that Airbnb's new logo looked a little too much like, well, genitalia. But it appears that wasn't the only thing it resembled. Critics have pointed out that the mark looks not too dissimilar from the logo of brands like Habitat, among others.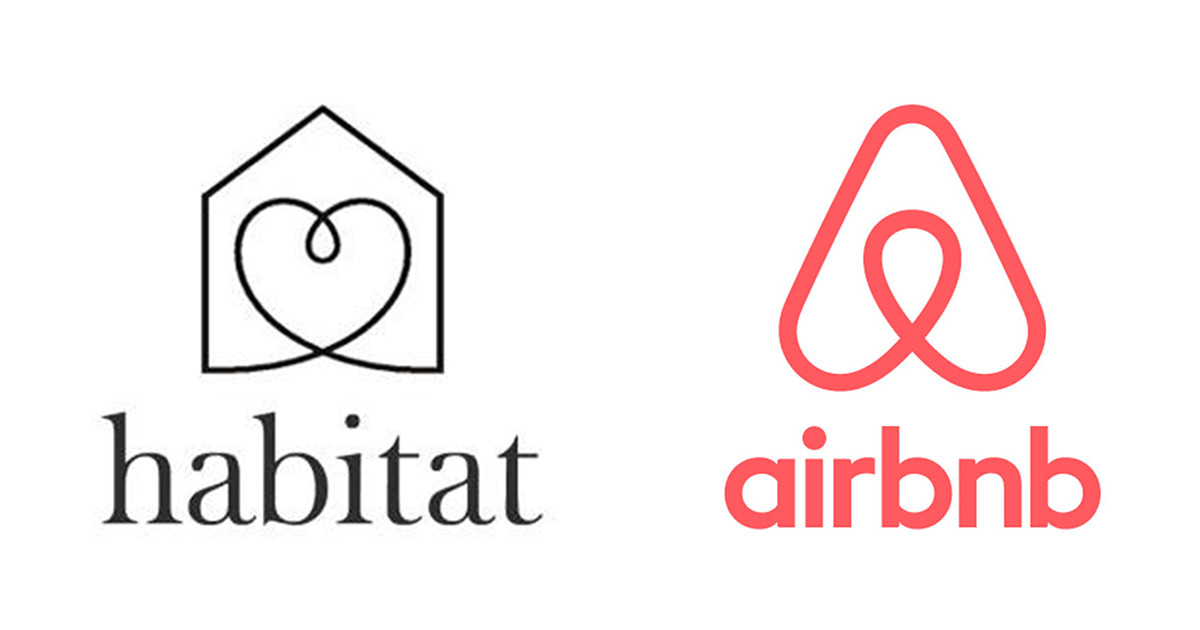 What Do You Think?
Of course, there's a fine line between imitation and inspiration. When it comes to design, similar looks and styles are bound to pop up now and again. It's not always easy to say which are cases of 'copycat', and which are just coincidence. We'll leave it up to you to have your say. What do you think? Which designs have you seen that come a little too close to others? Let us know in the comments.
Getting started with hand lettering?
Free lettering worksheets
Download these worksheets and start practicing with simple instructions and tracing exercises.
Download now!