What Terrible Clients Might Say About The World's Most Famous Designs
Have you ever had a client or customer that got to be a little bit irritating? Maybe they wanted a tweak here or there, and sure, it was manageable. But at some point they crossed the line, acting more like a designer than they had any right to. After all, they came to you, and you're the professional, right? Where do they get the stones to tell you how to do your job?
Can you tell that I've been in this situation before? Like, earlier today, for example? Well so have the fine folks at Graphéine, who decided to take things one step further. What if they took some of the world's most famous (and successful) designs, and provided critiques from a hypothetical client? Yeah, it's that good. I don't want to spoil the whole thing, so be sure to read about it over at Graphéine. That said, here are the pics to whet your appetite a bit.
Click each image to see it in full resolution.
---
The Louvre Logo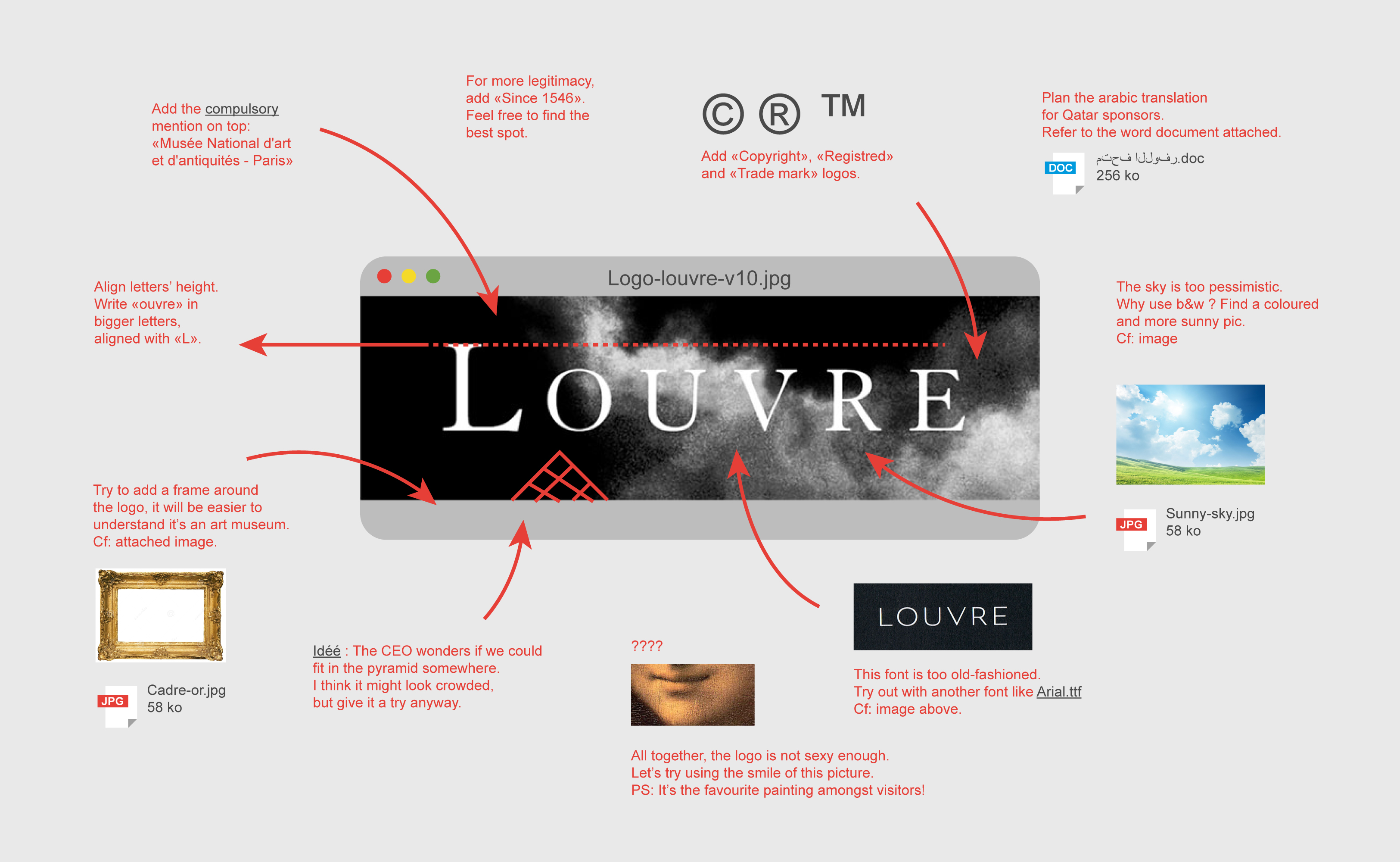 ---
Bob Dylan Poster
---
Tournée du Chat noir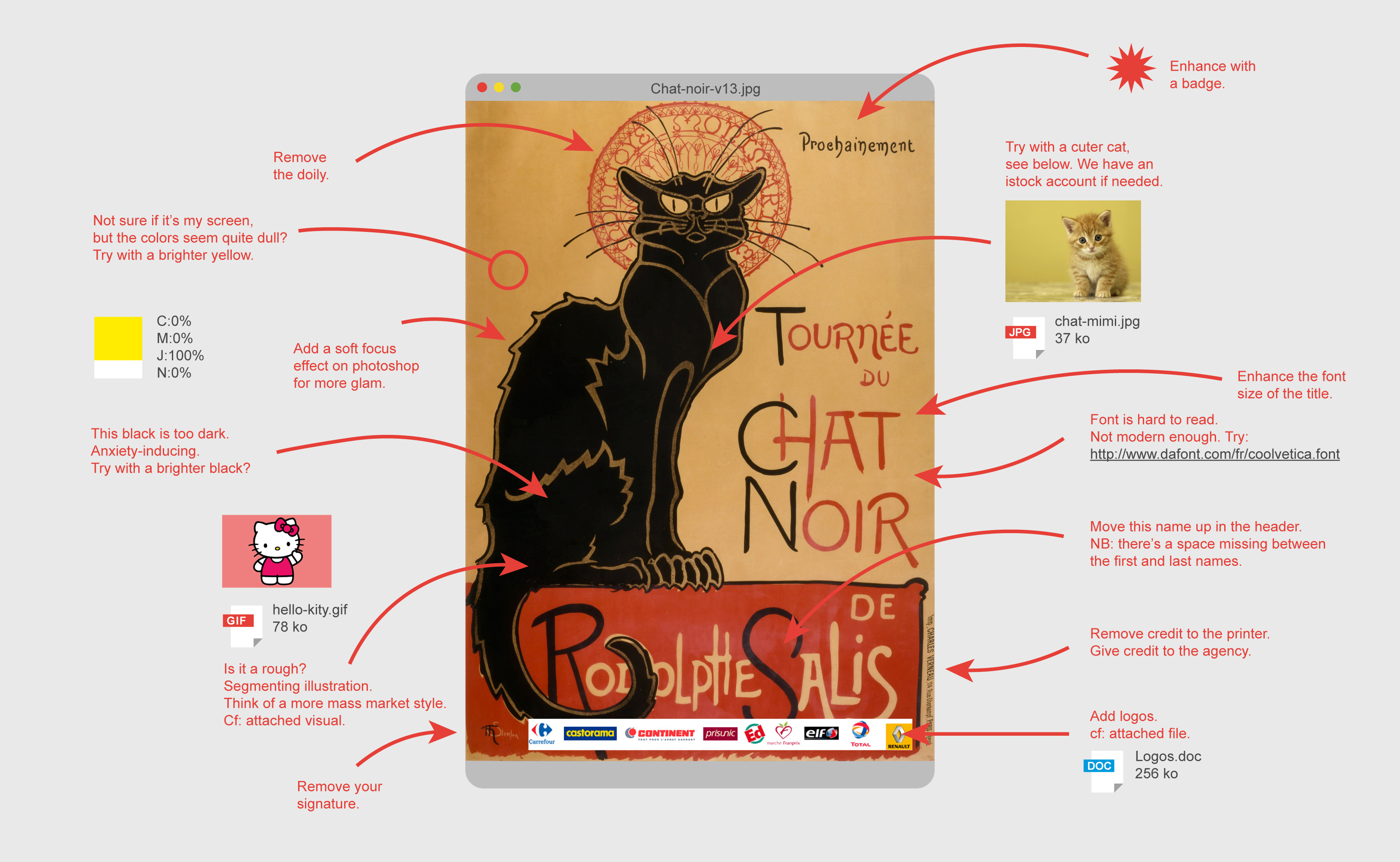 ---
Anatomy of a Murder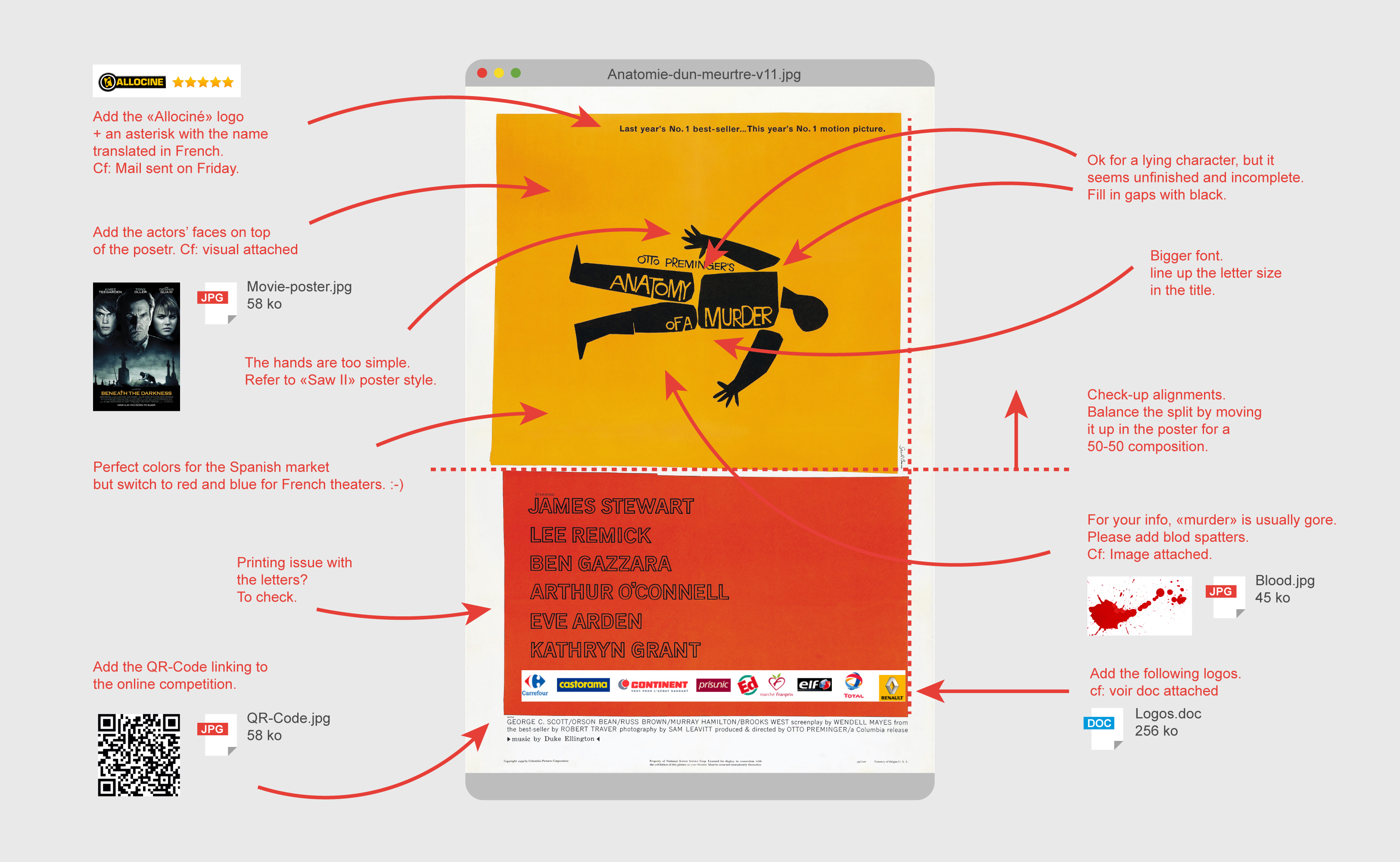 Getting started with hand lettering?
Free lettering worksheets
Download these worksheets and start practicing with simple instructions and tracing exercises.
Download now!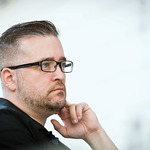 Kevin Whipps
Hi! My name is Kevin Whipps, and I'm a writer and editor based in Phoenix, Arizona. When I'm not working taking pictures of old cars and trucks, I'm either writing articles for Creative Market or hawking stickers at Whipps Sticker Co.
View More Posts