Fascinating Email Templates to Drive Your Clicks Through the Roof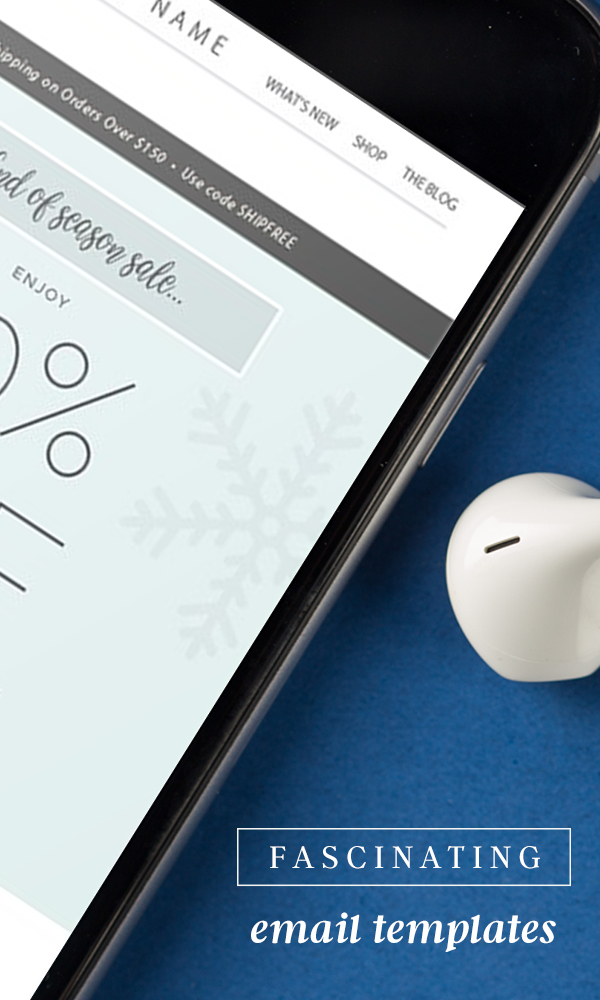 Successful email campaigns have one thing in common: great design. A strong email layout keeps readers engaged with the email's contents regardless of what you're pitching. That's why in this post I've curated the best email newsletter templates you can use to increase engagement and keep people hooked on every last word. Whether you're running drip campaigns or bi-monthly email blasts, these templates have you covered with plenty of variety to go around.
Reflect Responsive
The Reflect Responsive email template is incredibly simple and broad enough to cover all subjects. You can use this for company emails, blog newsletters, personal news/updates, or pretty much anything you like. It features social icons in the top-right corner along with sections for custom content. You can share recent articles from your site or links to other blog articles. The custom thumbnails are easy to swap out using any of the primary email service providers like MailChimp or Campaign Monitor. All HTML files have been fully tested and work well in all modern email clients. The Reflect newsletter template is one of the safest choices for any type of blog or website. Definitely an awesome pick if you're looking for something simple!
Pizza Delivery
While the Pizza Delivery template does run with a restaurant theme, it can also be heavily customized to match any website. This template is designed with a 600px width as the standard layout. It only comes with the PSD file so this would still need to be coded into a full newsletter. But it's also cheaper than other templates so it may be a great choice for developers who don't want to design something from scratch. I specifically recommend this for smaller cafes, restaurants, or even bars/lounges that might have promotions. The template is hand-tailored for that type of content and you can reuse this for years to come.
Email Combo #3
Combination packs offer tons of newsletter styles all in one bundle so you can pick & choose what you need for individual projects. One of the best bundles is this 14-pack set full of incredible templates like Diamond and Story. In most cases the photography sells the email. When users open the message they're immediately drawn to the headline and the backgrounds photo(s), all of which encourage further reading down to the bottom fo the page. You can do a lot with these templates and there are so many different styles from home interiors to tech/programming and more general marketing/design. Just note that most templates in this pack are very similar. They're designed with different colors, fonts, and features, but they all feel like one cohesive set to give you a little more variety.
Transactional Templates
Custom transactional emails can take a while to build on your own. That's why this 12-pack set can be super handy to save you time and frustration on your own transactional templates. All of these email layouts are similar but they focus on different angles. Some aim to lure users back onto a site, others focus on abandoned carts or push user surveys to gather opinions. Every single template is pixel-perfect and crafted to run in all email providers. These designs are pleasantly simple while keeping attention where it belongs: on the content!
Elegant
With beautiful colors, shapes, and typography the Elegant template is perhaps the best looking design in this entire list. You have full control over the colors/fonts and you can even edit some styles in Adobe Photoshop. But this newsletter template takes design to a whole new level with diagonal shapes and many varying typefaces. Elegant definitely stands up to its name and can work well for all ecommerce shops. It's primarily made to promote items so it may not fit well as a blogging newsletter. But anything's possible if you're willing to get your hands dirty in Photoshop.
Mailto
Sometimes you just need to convey information via email without any fancy aesthetics. And that's exactly what you get in the Mailto 6-pack email bundle. These email templates are quite varied ranging from full newsletters to reminder emails or account confirmation letters. In the pack you'll get all the HTML/CSS for each template along with Photoshop and Sketch files. You can put every template in this pack to good use if you have a solid list. But even if you're just starting to grow your list you can still find plenty of value in these templates. If you just need to deliver info without any flashy elements then these template will surely improve user engagement.
Bistro
Food & restaurant newsletters are some of the easiest to edit with Bistro being an awesome starting point. These templates are usually simple, straightforward, and they provide a brilliant reading experience for all devices. This particular template comes in a PSD format and it'll work well converted into a responsive design. The header uses a CTA button with bold text to immediately draw attention & encourage action from the reader. You'll also notice some top navigation links in the corner. These won't always be useful for newsletters. But if you want to drive readers further into your site then these links are a nice touch.
Sale Eblast
Most ecommerce shops rely on minimalism because it's the best design strategy for simple content. It draws attention onto the items & products first, and that's exactly what this Sale Eblast template does too. It's the perfect design for any upcoming ecommerce store or dropshipping operation. This comes with a PSD file and a full HTML/CSS design for editing the raw email layout. You can even use the stock photos if you like since they're CC0 photos from Unspash. But they're easy to replace too and you can get this email template out to your subscriber's inboxes in a matter of hours.
Spooky Template
The great thing about templates is that you can change them to work any way you like. This Spooky Halloween template comes with a bunch of stock designs catering towards that one ghoulish day at the end of October. But the beauty of this template is the design and structure, not the content. At the very top you can add any photo you like whether it's selling products, services, or a new website you're launching. Beneath this you can add content including new posts, new resources, free downloads, or even promotional copy for products you're creating. This template is one of the more malleable options in this list and you shouldn't overlook it just because it's about Halloween. If you need something simple with plenty of room for customization then you'll get a lot out of this design.
Flow Email
Another template with room for customization is the Flow Bundle. It comes with a drag-and-drop editor that's easy to use regardless of your technical prowess. It also offers repeat value for any future emails you may need to create. All code is standards-compliant so these templates work right out of the box in all email clients. You'll have access to 10 different "modules" which let you structure left/right elements, image boxes, and even a link box with a CTA button. The Flow template is one of the more comprehensive designs in this list. It's an incredible resource for anyone without coding skills who still wants to customize their own templates from scratch. But if you're still not sure about any of these templates then fear not! You can find a bunch of other email newsletter designs in our archive with new items added frequently.
---
Products Seen In This Post: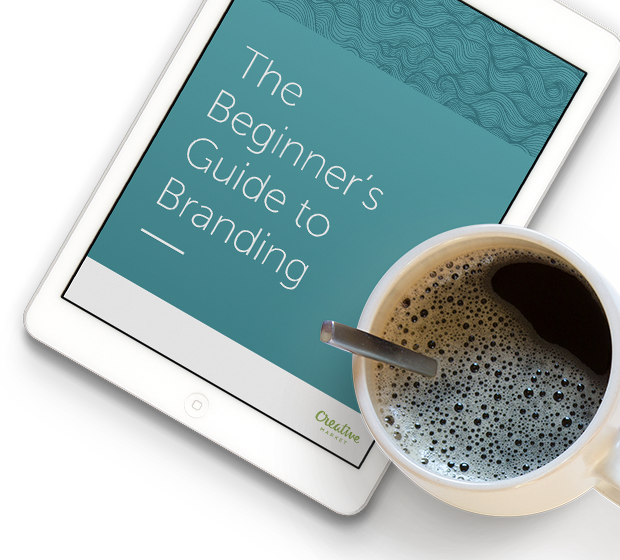 Free Beginner's Guide to Branding
Designing your own brand?
A fun, friendly, FREE guide to build a stellar brand identity.
Download now!