How One Company Built a Modern Brand in an Outdated Market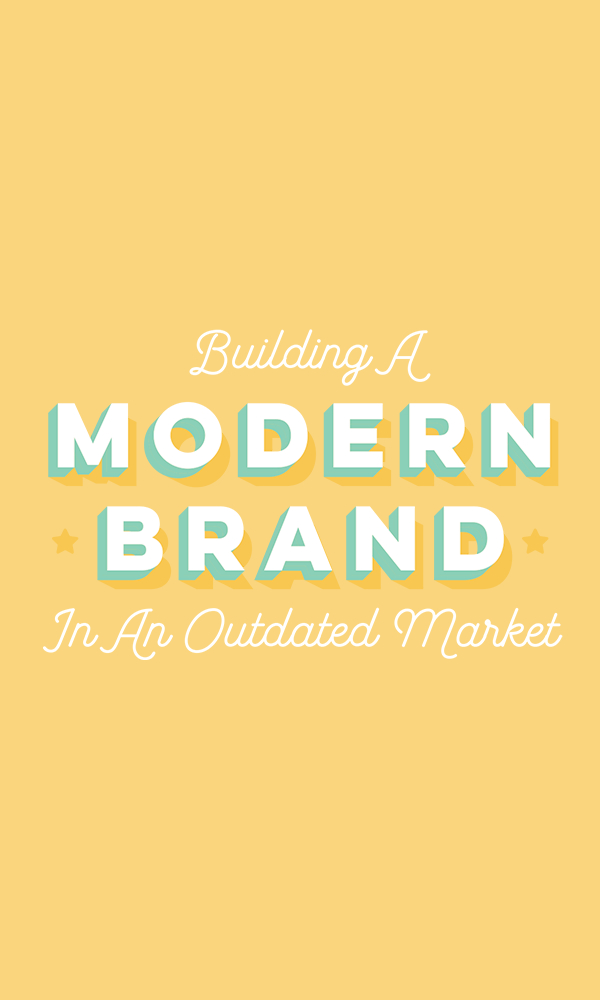 We love seeing what people are creating with the design assets they purchase from the talented shop owners here at Creative Market. In fact, we created an entire Made With Creative Market space where shop owners and customers share what they're making with products from Creative Market. We're even running a Made With Creative Market Contests! Now and then, we see a Made With Creative Market submission that's extra special, and when that happens we know we need to share it here on the blog.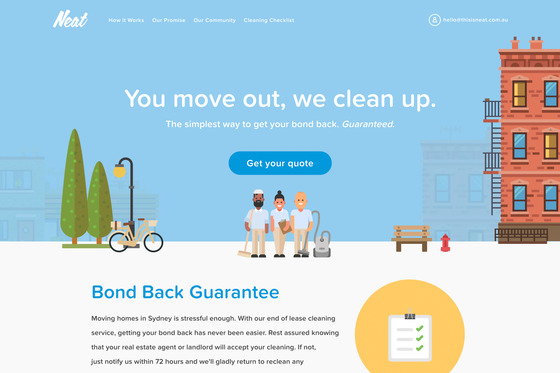 This Is Neat Cleaning

(TINC) is an end of lease cleaning service that keeps real estate agents and renters happy all across Sydney. They're a niche cleaning company that focuses solely on bond cleans, the type needed when tenants move out. 

We spoke with Pete Rawlings, owners and operator of TINC, to learn about how their team used Creative Market products while creating their brand identity.
What was the design process like? What kind of look was TINC going for?
As with many small businesses, one of the main worries that we had was how we were going to differentiate ourselves in a crowded market. We realized that what set us apart wasn't necessarily what we included in our cleaning checklists, rather it was about the experience we provided for our customers. For us, it's our cleaners that make the difference and we wanted that to be the cornerstone of our branding.
During the design process, we also found that our competitors all had dated designs with the same stock photography. Because of this, we wanted a visual style that would resonate with a younger demographic and "flat design" gave us the flexibility to do just that.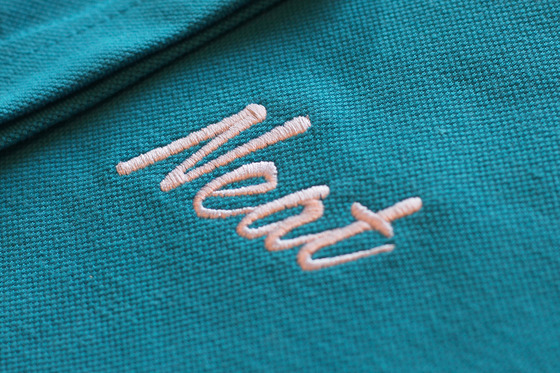 What were your first steps in creating the TINC brand?
The very first design assets that we created were a custom set of
Make Your Characters
 from
July Pluto
. They would ultimately become our cleaning mascots used in all our branding collateral, and the rest of the process came very organically from there.
The roundedness of the characters lead to our choice of typeface,

Proxima Nova Soft

. To add more illustrative variety to our designs, we purchased

Construct Your City

 to fill in white space and the

Squid Ink Flat Icon Pack

 for our iconography.
Did you run into any obstacles along the way?
One of the caveats of working with flat design is that it can become just that, flat. We tried our best to create depth by overlapping imagery and where possible, mixing and matching different asymmetrical design elements. We also made sure to include real life photos to create a strong sense of contrast throughout the website.
How did land on this look for your brand? Did you consider any other options?
Flat design offered up so many advantages that it was hard to say no. We had experimented with other visual styles, but when we saw the characters from
July Pluto
, we knew we had found something worth pursuing.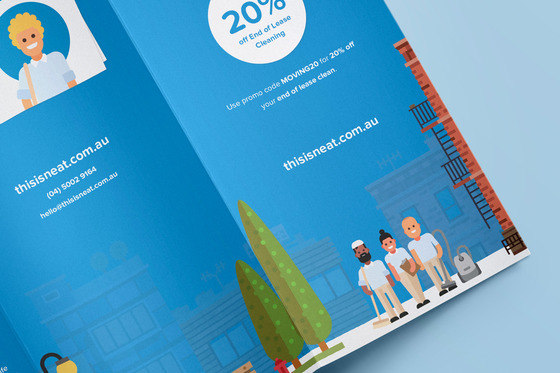 How did this style influence your overall brand and branding plan?
Visually, flat design allowed us to quickly flush out a brand guideline without having to worry too much about losing consistency. For example, we used three different Creative Market assets to create the hero image. By color matching the vectors to our branding, we were able to create a cohesive design from disparate elements.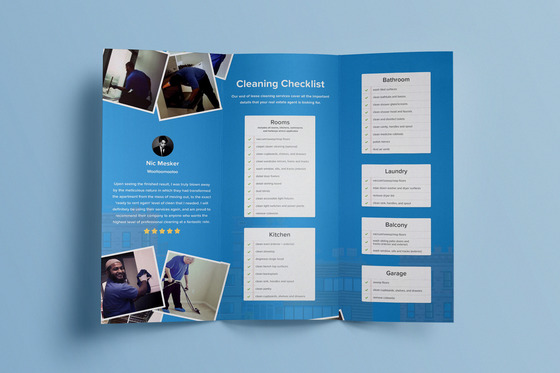 The illustrative style was also easily adaptable for the web. Our developers seamlessly exported SVGs from Adobe Illustrator. They were even able to use them functionally, creating radio icons representing studios, apartments, and homes. Furthermore, SVGs were also responsive-friendly, capable of changing layout as well as hiding or showing layers on multiple devices.
Why is branding so important for TINC?
Since our end of lease cleaning service is usually for one-off customers, we rely heavily on word of mouth for referrals. Branding plays an important role in making that experience memorable because it represents every single touch point that we have with our customers, each an opportunity to re-establish our professionalism and letting him/her know that we care about the details. From the digital side of things to the traditional basics, we want our branding to build a trusting relationship with our customer, which something worth pursuing.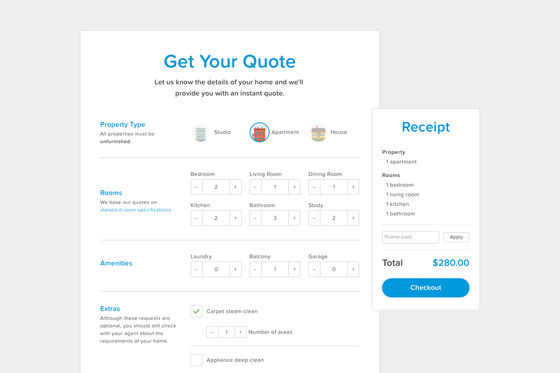 How does Creative Market typically fit into This is Neat Cleaning's creative work?
Outside of the initial design process, we still find ourselves visiting Creative Market for other aspects of our design work. Social media is a huge influencer for us, so when we share our blog posts, we need the thumbnails to capture our audience's attention. With this in mind, we usually attempt to create a custom featured image for each of our articles. We've always found that Creative Market has been great for in-situ product placements and mock-ups.
Learn More about How You Can Create a Strong Brand
Were you inspired by TINC's brand story? Are you ready to build a strong brand of your own? We've gathered useful tips from top designers and collected their very best advice in our free Beginner's Guide to Branding Ebook. The book has six chapters complete with inspiring examples and handy templates. And it's free for Creative Market community members. Download it now, and start building your brand today!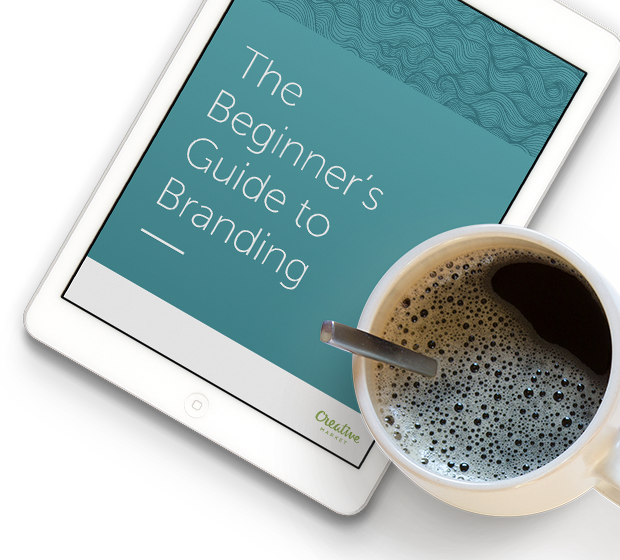 Free Beginner's Guide to Branding
Designing your own brand?
A fun, friendly, FREE guide to build a stellar brand identity.
Download now!
Keep the Conversation Going!
What do you think about TINC's brand design? Do you have any questions about it that we didn't address here? Have you used Creative Market products in a cool way that you'd like to tell us about? Leave a comment blow, we'd love to chat! Products Seen in This Post:
Getting started with hand lettering?
Free lettering worksheets
Download these worksheets and start practicing with simple instructions and tracing exercises.
Download now!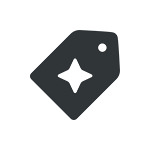 Creative Market