My name is Cory Shoaf. I'm based in Ohio, and I own the Creative Market shop, 34 Orange (est. Feb 2013). With 34 Orange, I offer assets, such as icons and templates, that are created for designers and developers. When I'm not designing, you'll likely find me reading, playing golf, or messing around with a drum set or a guitar.
How It All Started
I started designing about 11 years ago in my high school art class. My teacher steered me towards the digital realm and I was eager to learn new practices. I've walked a long road of iteration and repetition since then, but I've learned to love and appreciate this aspect of the design process. It has helped me to learn from my mistakes. I keep this in mind as I continually go back over my designs; reworking them again and again. Nothing is ever finished.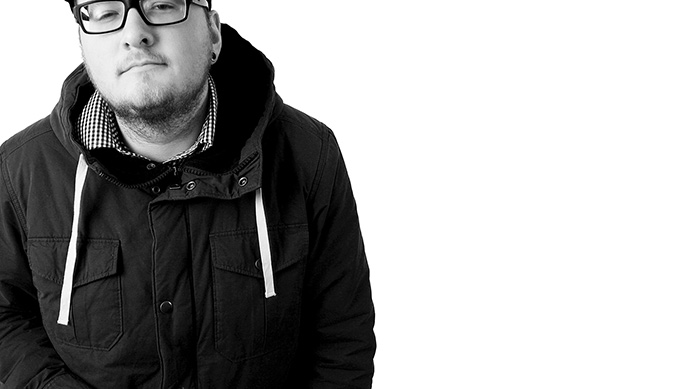 After years of experience, if I had to narrow down my design interests to one area, I'd say my favorite things to create are icons. In fact, I love creating icons! Being able to give each icon a personality and distinct feel is very rewarding. My goal is to make sure the icons I create are not only liked by my customers, but also pivotally useful in their overall workflow.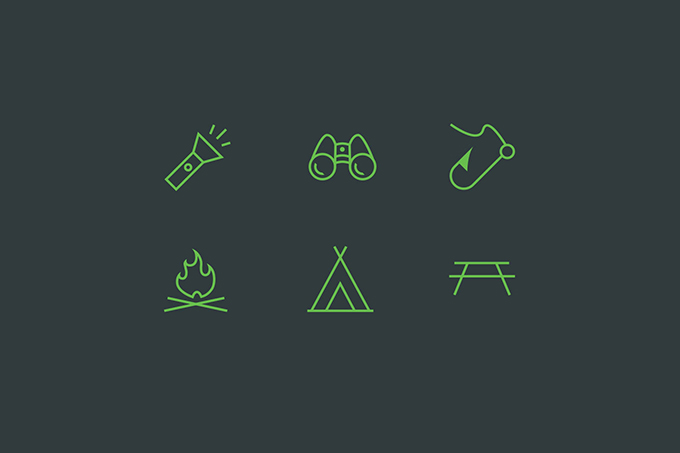 Finding the Right Marketplace
Along these same lines, I want to make sure I'm selling my products on a marketplace that is useful to both buyers and sellers. My experience with Creative Market so far has been awesome! It's so great to be apart of such an enthusiastic community, and everyone here is clearly passionate about their work.
Yes, I sell goods on Creative Market, but I purchase a lot of products here as well. There's simply no other online market that matches the quality of work that's available on this site. As both a buyer and a seller—I love Creative Market.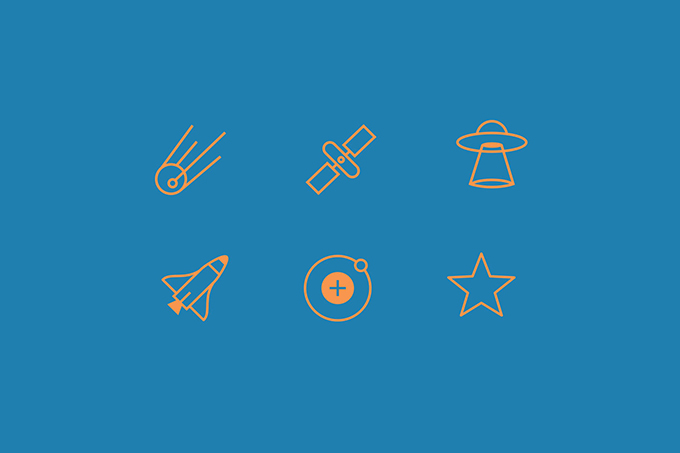 Honest Advice
If you're a Creative Market buyer who's considering becoming a Creative Market shop owner, or maybe you're just a designer looking for a new place to sell your digital goods, my advice to you is come up with a solid theme. Don't be afraid to put it out there for the world to see, and always progress your work. As creatives, we're often too critical of our own work. Sometimes it's good to present it to the community and see how people react. Take note of the feedback, and improve from there.
On the flip side, it's also important to take pride in your work and your products. You'll never please everyone. So whether you're creating icons, a typeface, a website theme, or vector art, remember, you are the creator. As long as you have a sense of pride when it comes to your products, you'll always continue updating and improving.
---
This post was written by Cory Shoaf, owner and creator of 34 Orange.
Getting started with hand lettering?
Free lettering worksheets
Download these worksheets and start practicing with simple instructions and tracing exercises.
Download now!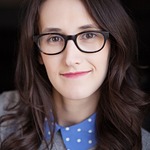 Kelley Johnson
I'm an ex-schoolmarm who is excited about all things creative. Photography makes me smile and when I find a new-to-me dress that fits just right, it makes my day.
View More Posts