Hi, I'm Michael Hebenstreit. I'm a 32-year old WordPress developer living in Düsseldorf, Germany. I own the Creative Market shop, MH Themes.
How I Got Here
When I see what I'm doing now, it's funny to think that I originally started my career in the banking industry. I worked as an investment advisor, and later as a stock broker for institutional clients in Frankfurt am Main (Germany). Personally, I had the chance to start my own business as a developer and it seems this was the right decision as I really love what I'm doing, especially when I see clients enjoying products by MH Themes.
Going Out On My Own
I've always been interested in web development, programming, SEO, and online marketing. In fact, when I decided to start my own business, I already had the skills and knowledge needed to code, as well as a stable revenue from online marketing activities, websites, and online magazines I operated. This made my decision to start a business that much easier, and I'm very happy and proud that I finally made it happen. When I first started my business, I sold products on the MH Themes website. While this was working great and was profitable, it also had some downsides. Running a business in Germany can be very bureaucratic. Businesses here are incredibly regulated when it comes to taking care of client invoices, and business tax rules, forms, and paperwork were not the kinds of things I wanted to spend my valuable time on. These issues got even more complicated as I started selling WordPress themes globally.
How I Decided to Sell Themes
Things with Creative Market couldn't be better! Our "MH Magazine WordPress Theme" has been one of the most successful WordPress themes on Creative Market for months. The story behind MH Magazine is funny. In all truthfulness, I didn't originally plan to sell that theme online!
Honestly, when I started out, I never even planned to run a WordPress business. As I mentioned before, I was previously running several websites and online magazines by myself, and, like almost every editor, I was using third-party WordPress themes at the beginning. I quickly realized most of the themes didn't offer the functionality I really wanted and needed, so I was always looking for external plugins or modifying third-party themes to meet my needs. This was frustrating, especially when the code was a mess. So, I decided to create my own WordPress theme with everything I needed. The main goal was to make my life easier so I could focus on creating content instead of messing with my theme. That was the beginning of MH Magazine. I was so happy using the theme on my own sites, I thought, "Why not make some extra cash and just sell it?" So, I created a small website and called it MH Themes. My experience in online marketing taught me that the theme wouldn't sell automatically. When you start selling on your own website without the benefit of external traffic, you have to put a lot of work into generating revenue on your own. I started my own affiliate program, wrote countless blog posts to gain traffic, launched guest posts on other websites, invested a lot of money in marketing (much more than I earned selling themes at that time), and also started building up my social media channels to connect with more and more fantastic people who were interested in WordPress and WordPress themes. After this, I experienced growth pretty quickly, especially through the affiliate program (it helped that there are a lot of sites out there writing about WordPress themes).
Simplifying
I've always been a fan of simple solutions, so I looked for an opportunity to sell my products through a reseller. This would mean all of the taxes and bureaucratic stuff would be taken care of, and I could fully concentrate on creating products and supporting my clients. I checked out several potential solutions and marketplaces, but none of them really fit my needs. Everywhere I looked, the solution was either too expensive (Why would I pay 40-50% commission if I'm the one sending clients to the marketplace?), or it didn't provide the freedom I needed to continue running my own business and making my own decisions. Honestly, it was very frustrating to see that although my need was fairly simple, I couldn't find a good solution out there to meet it. That is, until I found Creative Market. When I first read about the conditions on Creative Market I was thrilled! Finally, a place where I could run my own business, get rid of all that bureaucratic stuff, and pay acceptable commission rates. When I realized how easy it was to create an account as a seller and get quick and helpful support from the amazing staff on Creative Market, my decision was made. I haven't regretted that decision for a single second. Thanks for being so awesome Creative Market!
Amazing Clients
I was (and am) very lucky to have the best clients in the world. The feedback from those first few clients was so incredibly valuable! I was able to take that feedback and improve the MH Magazine theme to make it more efficient and suitable for the online magazines and news websites my clients were running. I realized, themes don't need 5 sliders and 1000 shortcodes to be good; it's more important to give clients the opportunity to easily manage their site and produce amazing content than make things complicated. At this point, MH Magazine is more a community project than just a WordPress theme I created. I take client support very seriously, and usually clients don't need to wait any longer than just a few minutes when they have a question (when there is no difference in timezone). There are a lot of small things that have been integrated 99% based on client feedback. I'm still overwhelmed by the positive feedback I get every day from clients all over the world and I'm very very thankful that they love and support MH Themes. This really allows us to keep doing what we love! Some amazing user sites and feedback can be found in the showcase on the MH Themes website. All of this has taught me that when people know that you really care about what you do, they are willing to give a lot back. I'm very proud that clients are having fun with MH Magazine and that it's helping thousands of people create amazing websites. If that's the result, the theme has achieved everything I wanted.
You Can Do It!
Creative Market has been so instrumental in my transition into becoming a business owner. If you're considering opening a Creative Market shop, or you've already got one going, the most important advice I can give you is "keep pushing!" Remember this, especially when you're just starting out. In the beginning, you may feel like you have nothing; no clients, no sales, no feedback. This can be very frustrating, but if you really believe in your products and you know clients would gain from using it, then just keep pushing forward with all your might! When hard-working people with a vision simply keep going, they will be rewarded. I wish you all good luck!
---
This post was written by Michael Hebenstreit, owner and creator of MH Themes.
Getting started with hand lettering?
Free lettering worksheets
Download these worksheets and start practicing with simple instructions and tracing exercises.
Download now!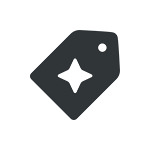 Creative Market