Fight Procrastination Contest: Roundup and Winners
A couple weeks back, we made it our goal to say, "No!" to procrastination. So many of you joined us in the fight, and we're excited to finally announce the winners of the Fight Procrastination Day Contest.
And The Winners are…
We were impressed by every last rebound we saw in this contest. We read about folks who redesigned their outdated websites, launched side projects that had been collecting dust, finally ordered new business cards, and more. It's safe to say that a whole lot of work got done these past few weeks! Your awesome shots made it difficult to narrow down the winners, but we stuck with it. Are you on the edge of your seats yet? Here we go…
Been putting off practicing this guy for a bit, finally bought a decent one a couple days ago, and have learned a couple chords already. Hopefully the neighbors in my apartment building like terrib…
Runners Up:
Submitted on the last day, because as my aunt says, "I put the PRO in procrastination!
I've always procrastinated at learning vector animation in after effects. Finally bit the bullet and learned how to motion blur (stars), stroke animate and transform in after effects. Never takin…

All winners will be contacted shortly for information on how to claim their prize.
More of Our Favorites
Thank you to each and every one of you who joined in the fight against procrastination! Like we said before, the entries were so great, we had a hard time picking a winner. So, we've got to give a shout out to a few more of our favorite rebounds.
Hey guys! We've decided to participate in the awesome Fight Procrastination Day Contest by @Creative Market. We need new corporate t-shirts and It's our first try in T-shirt design. It's always bee…
I always had a passion for hand lettering…but always found other things to do instead of starting learning a new skill. Well, I decided that is time to stop what I was doing and finally start dr…
With this project i try to push my boundaries, i never draw a car and always was afraid of doing it. Also i added lots of small techniques: displacements maps, puppet tool, cell animation. All thos…
Fight procrastination contest here we come! Starting with learning more motion graphics (In this case, a little physics & shadows).
Last minute project! A co-worker of mine has always dreamed of giving his wife a book about how they met and continue it every year. We both have been pretty busy to collaborate and get the story g…
Finally got round to testing out Rubber Hose. Chuck on a disco beat in the background and this guy would sure appreciate it.
I love matchbooks and have wanted to create my own for years. I wanted to create something that I could share with friends, family, strangers and businesses alike. Today, I have finally done it! An…
So, i came up with this idea week ago in product photography class in college, one girl brought her cool and hipsterish polaroid camera, i never saw it before and it inspired me to create something…
I was putting off this font for a while now, you helped me finish it and come up with a name. It's called Balham to Brooklyn. Inspired by America and finished in a coffee shop in Balham, London. I…
Redoing your portfolio is hard. So hard that I've been putting it off for 2 years and simply let it disappear into the abyss that is the internet. It's hard to conquer the anxiety of second-guessin…
I've been meaning to update my Asset Organizer droplet to work with suffixes (a la Sketch Export) for a while now. Just need to iron out one bug and it will be ready to go!
I'm trained as a UX designer but more recently I've been dabbling in illustration on the side. I've done little illustrations here and there and I've really loved doing them but I now realize that …
I've been always dreaming about an free and advanced Dribbble mobile app, so, why not make one myself…
Hello everybody! I have long wanted to run the sale in his shop on the creative market. Because of the large amount of work, I could not find the time to start. This competition stimulated me an…
All of us use deodorant sticks (hopefully everyone answered yes, haha). So as an art project & a recycling drive, I'm painting over empty deodorant stick containers with cool character designs….
Check Out the Rest!
We wish we had room to list each and every awesome rebound, but with 85 entries, that would be a little tough. Still, there were some great projects that you won't want to miss. Head over to Dribbble and check them out!
Getting started with hand lettering?
Free lettering worksheets
Download these worksheets and start practicing with simple instructions and tracing exercises.
Download now!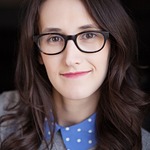 Kelley Johnson
I'm an ex-schoolmarm who is excited about all things creative. Photography makes me smile and when I find a new-to-me dress that fits just right, it makes my day.
View More Posts