How to Give New Life to Your Old Photos With Photoshop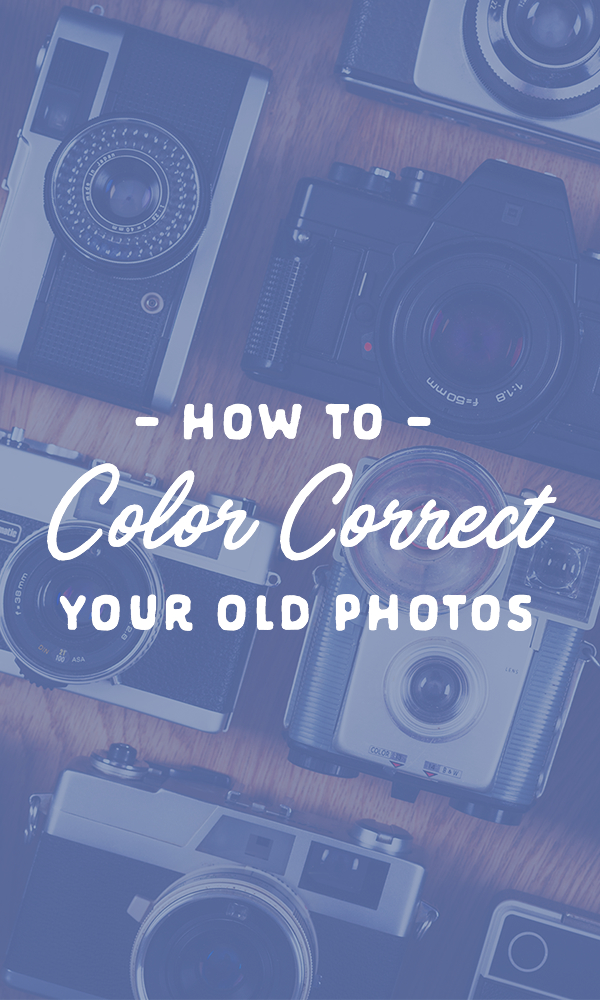 Digital photo restoration has made it possible to revive old images that are probably collecting dust in your storage room. Over the years, your old photographs degrade through a variety of ways like fading, cracking, and creasing. Fortunately, several advancements have been made which not only restore the old photos but also preserve them for your future generations. Throughout this article, I'll share two techniques to bring these old photos back to life. Photoshop CS6 is one of the intuitive tools which is used to correct old photos and can handle other problems as well. It offers multiple options for photo editing, and I'll be sharing a few of these today. In this tutorial, you'll learn how to quickly correct an old photo and restore it like a new one.
What You'll Need?
For the sake of simplicity, I'm assuming you have the following:
Photoshop CS6 installed.
A scanned version of an old photograph.
Basic knowledge of Photoshop.
Fixing an Old Photograph
Depending on the amount of damage, there are several ways to fix a faded and cracked photograph. To begin, open Photoshop CS6 and the picture you want to edit. Let's now discuss two techniques to correct color.
Auto Correct Colors
I chose a random old photo for this exercise: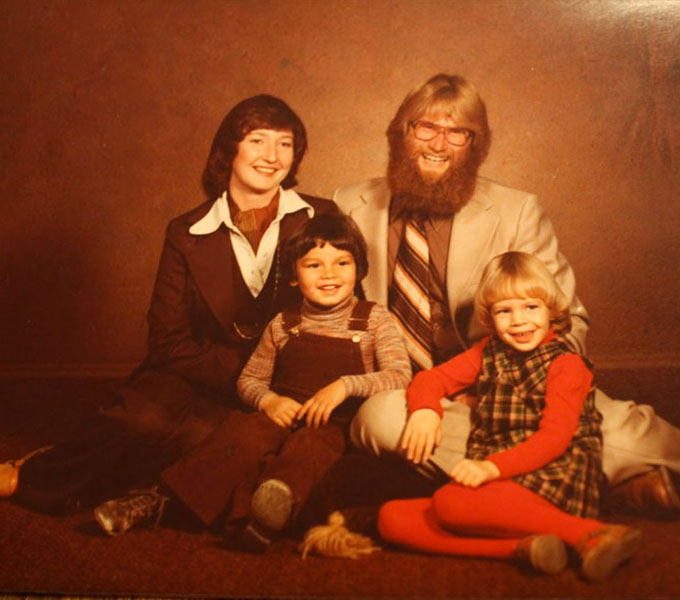 You can clearly see that it's an old, faded, yellowish, and tinted photograph. The "Auto Color" correction function can help balance the overall shades and give it a much cooler look. Here's what needs to be done:
In Photoshop, open the photo that needs color correction.

Hover your cursor to the Image section in the top menu bar. Here you can find an option for "Auto Color".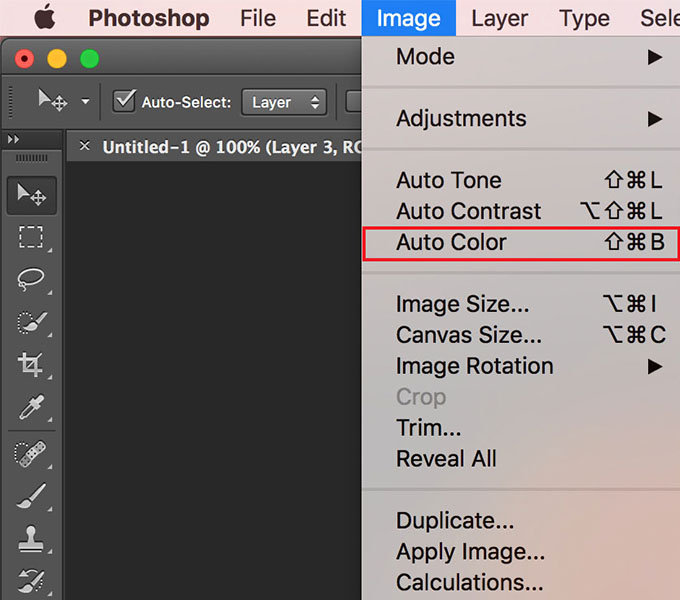 Click it and see how an old photo transforms to something like this:
You can find a difference as the corrected image has toned down a bit. For more accurate results you can continue to click on this option till you get the desired result.
I kept clicking, and suddenly the old photo had a much cooler effect than before. Here is the corrected image: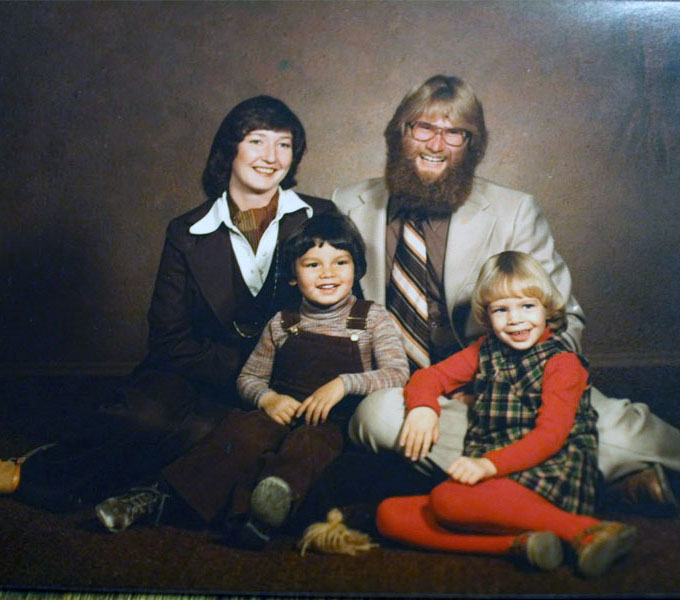 To wrap it up, let's look at the before and after versions of our old photo: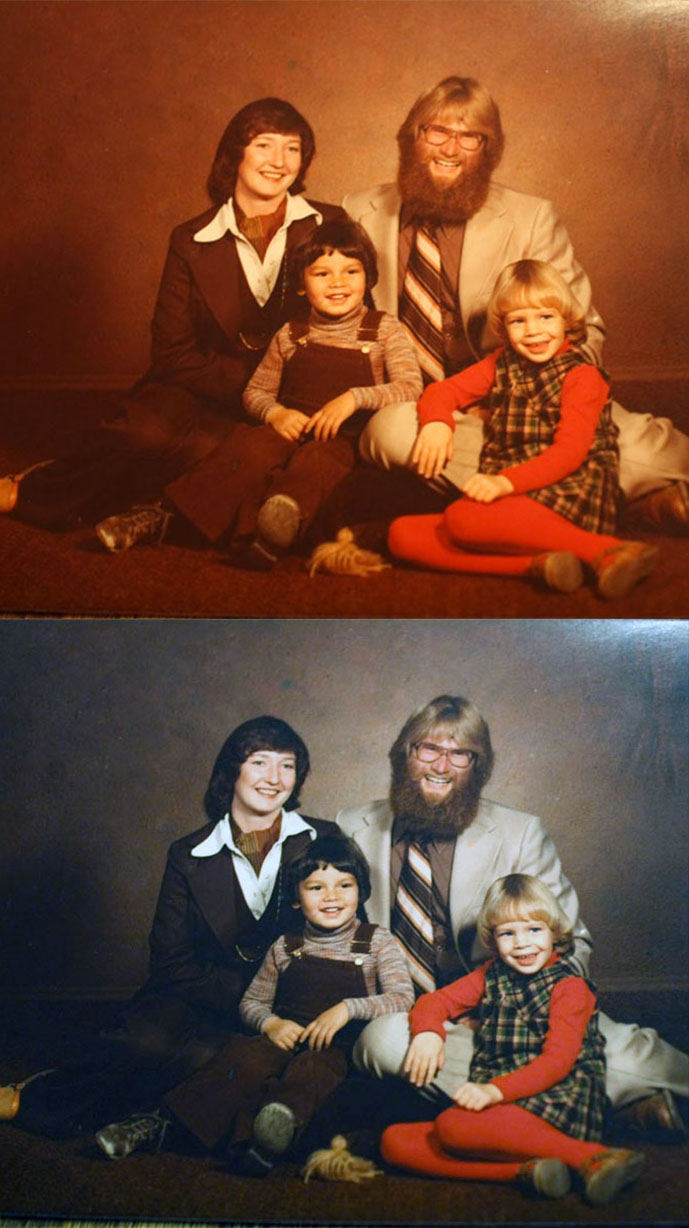 Balancing Colors
Still not happy with your editing? Want to brighten up the photo a little? Photoshop offers yet another option which allows you to play around with the colors of your choice. It is called "Color Balance". Let's find out how it works.
Open the "Color Balance" tool via the following path Image > Adjustments > Color Balance.
You'll get a new window which appears like this:
The window in divided into two sub-categories: Color Balance and Tone Balance. The Color Balance bears three ranges of colors, including Cyan to Red, Magenta to Green, and Yellow to Blue. You can drag the slider for each of these bars to achieve the desired results. If you have a firm grip on colors, then you can also manually enter the values for Color Levels as well.
The Tone Balance section sets the tone of the edited image. My suggestion is to go with the default settings where the selectors for Midtones, Preserve Luminosity and Preview are checked. But if you still feel that your colors are a bit off or not bright enough then you can also play around with the remaining selectors.
Now getting back to how this option helps us fix an old photo. I am using the same image as before.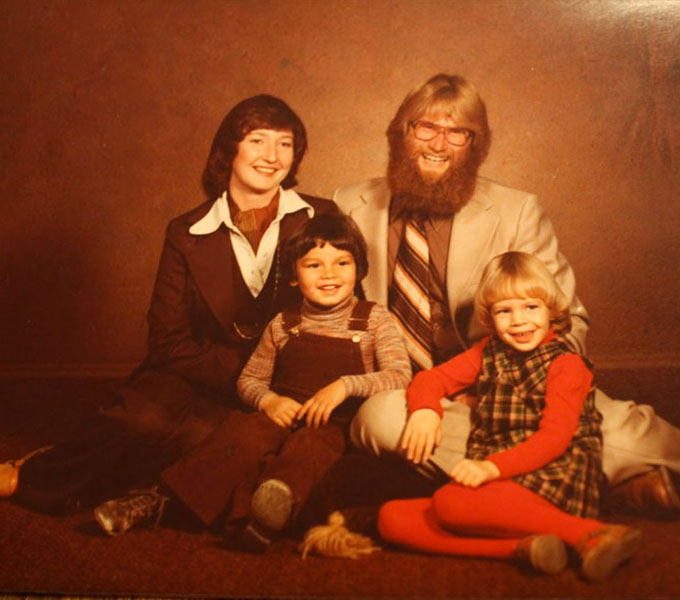 In the image above, the colors are quite tinted which adds a yellow-red effect. So I moved the bar closer to Cyan, Green, and Blue. These settings will work differently for each type of image. For example: if your image is looking too blue, then you can slide the bar towards green and away from magenta.
Here are the settings I used for Color Levels: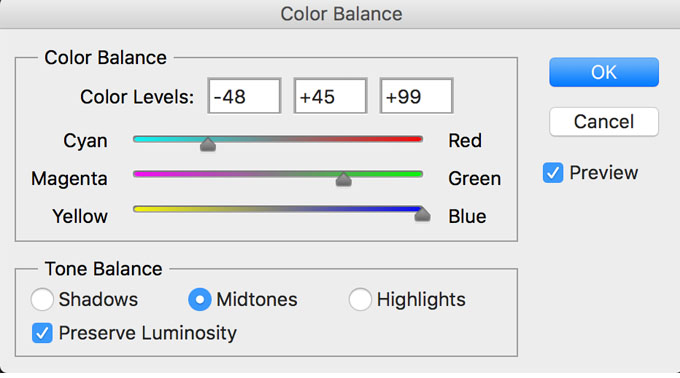 The Preview button helps you to view the changes in real time, so you can always change them before making the final approval. After trying out a set of different values, here's the final look:
The photo editing greatly depends on the quality of the scan you get. Make sure to you get your old photo scanned through a high-quality scanner. For beginners, I'll recommend the Auto Color method as the fixes can be done in a few clicks. However, if this tool isn't doing the trick for you, then apply the Color Balance tip I explained above.
Final Words!
The techniques that I have shared will work on almost any image, no matter how faded or discolored it is. So, what are you waiting for? Just bring out all the old photos you've always wanted to preserve. Try to fix them and let me know how these tricks worked for you.
---
Products Seen In This Post:
Learn DSLR basics and improve your photos.
Start doing more with your DSLR
We get it. Sometimes technical terms can make DSLR cameras seem too complicated. Download this cheatsheet and card to start your journey to better photos.
Download them here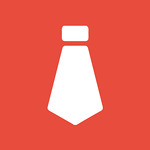 WP TiE
WPTiE | (Ahmad Awais & Maedah Batool) 🙌 Two WordPressers fell in love and got married. They're bold enough to call themselves The WordPress Couple. 🎩→ Ahmad Awais (Full Stack WP Dev / WP Core Contributor) and 🎩→ Maedah Batool (WordPress Journalist / WP Core Contributor).
View More Posts