A Collection of Garden-themed Vector Graphics and Images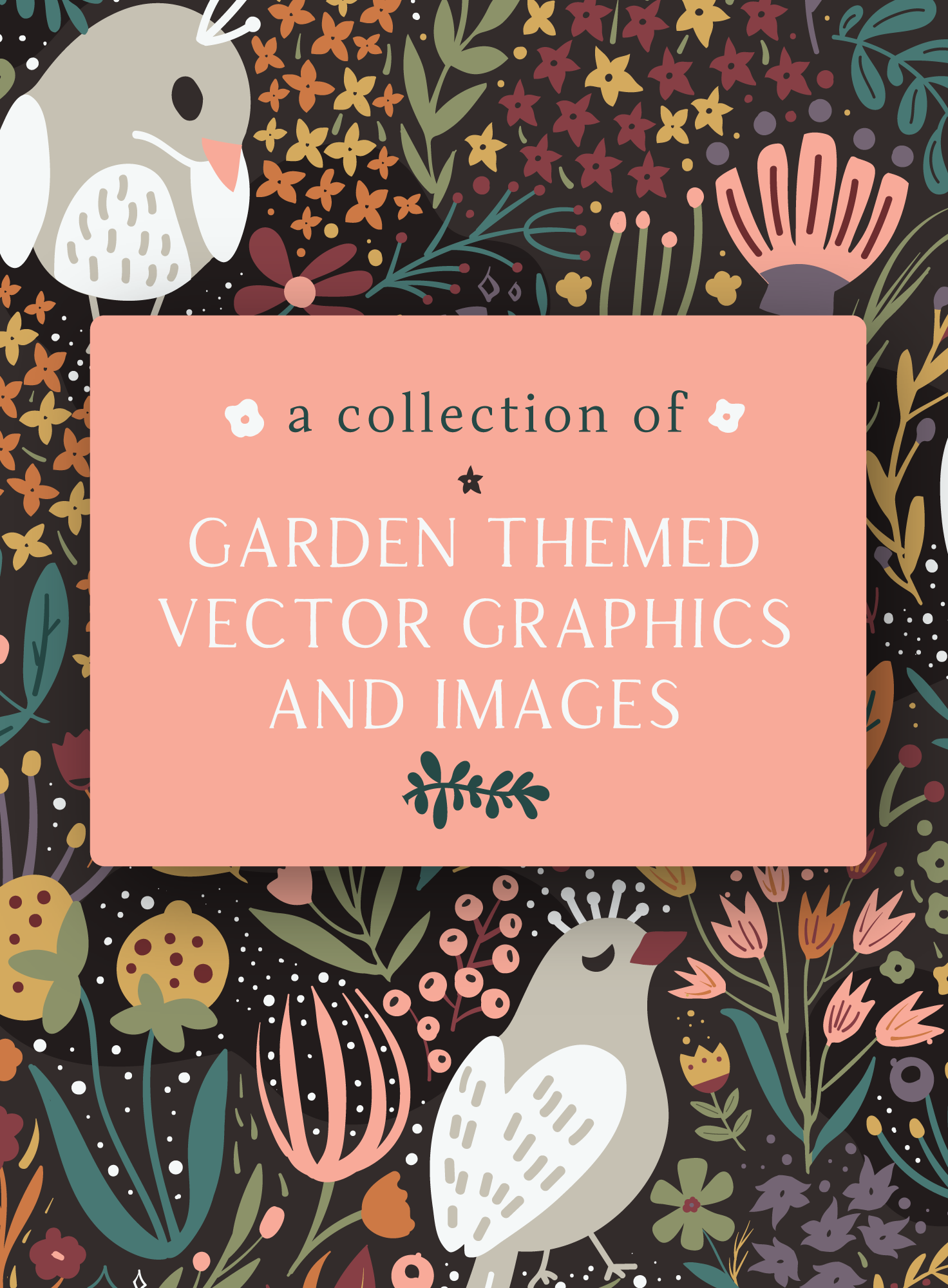 Gardens are an endless source of inspiration when it comes to graphic design. Just consider the beauty of flowers, foliage, pottery, bark, fences, and plants coming together! These alone can spark your creativity, not to mention the bright colors and calming essence of a garden landscape. Whether you're embarking on a modern and sophisticated gardening design for a business website or a playful, relaxed look for an invitation or art print, the right blend of garden elements can have a dazzling effect. Check out this collection of garden-themed vector graphics and images to make your garden designs bloom. This delicate collection of hand-drawn floral clip art is a great example of a soft, artistic take on garden design. It's perfect for invitations and art prints. The set consists of 43 individual floral and leaf elements with transparent backgrounds and 6 floral bouquets with transparent backgrounds, all in PNG format. All images are created in 300 dpi RGB. Product creator Mariah Danielle runs her own design shop and combines her love for design and flowers to create beautiful graphics.
This design set proves you don't have to be lost in the woods like Thoreau to enjoy the calming effects of a garden. CityZen is a unique collection of garden-themed elements including people, plants and cats and is perfect for posters, cards, and fashion. Product creator Bibela was inspired by the way we search for peace of mind in activities like collecting plants, doing yoga, and positive thinking. The ZIP file includes a collection of PNG and JPG files of objects, shadows, and backgrounds.
This elegant, soothing design set features botanical elements in a neutral color palette of greens, greys, browns, and other pale shades. It's perfect for wedding cards, invitations, digital scrapbooking, branding, and stationery. The set includes a variety of floral images, circular design elements, digital papers, and a bonus set of 6 watercolor brush strokes and textures. Momo Studio, the creator, loves doing watercolor illustrations and is inspired by nature.
This design set was created by Bloomart Webvilla, who gets inspiration from flowers and nature. This particular set is bright and playful, combining hand-drawn flowers and bouquets with treats like cupcakes, pies, and slices of cake. The collection comes with 59 Eps files, 14 PNG files and 4 patterns and is great for invitations, cards, weddings, branding, and posters.
Spring Prints is a stylish set of spring elements, lovely lettering and seamless patterns, perfect for product packaging, greeting cards, and apparel design. It's full of cute floral elements and lettering, drawn by Risiana Vasiukova – she is inspired by happy stories she creates from the imagery she encounters in life. The pack includes one poster, 43 floral elements, and 6 seamless patterns to inspire your designs.
This elegant collection of greenery leaf illustrations was created by hand in watercolor by Studio Edyth. The set features delicate leaf and flower design that is perfect for wedding stationery, logos and branding, web design, packaging, Instagram, and social media in general. It includes 30 hand-painted greenery leaf illustrations, 4 wreaths, and 4 greenery frames.
Possibilities Floral Elements is a set of bright, lively clipart graphics for invitations, cards, wedding invitations, DIY projects, greeting cards, and logos. Creator Bloomart Webvilla uses their love for flowers, nature, and drawing as inspiration. The set includes 120 floral elements in an EPS file and 120 PNG files of bouquets and separate flowers.
Another package from Bloomart Webvilla, this one features charming hand-drawn garden art that's ideal for invitations, cards, logos, print design, and wallpaper. The set includes an EPS file, 53 PNG files with separate flowers and 13 bouquets, and 6 patterns as EPS and JPG files. The floral images are perfect as stand-alone art in ads or on invitations and the patterns are rich and colorful and make beautiful stationery or wallpaper.
This mango clipart was created by Ann Astro, who uses the colors and shapes of fruit as inspiration for many of her designs. This set includes watercolor patterns and elements in a bright, inspired botanical theme. It features watercolor mango trees with leaves, slices, and flowers and is a perfect romantic garden theme for web pages, wedding invitations, textiles, and wallpaper.
This design set was created by handsketched, a professional artist and illustrator who specializes in graphics and watercolor. The garden-themed set features beautiful drawings of herbs and spices as well as backgrounds. They are ideal for stationery, invitations, marketing, and web design.
This garden-themed design is inspired by vintage looks. The colorful set include three botanical vintage patterns with decorative garden elements like tree branches, leaves, ripe lemons and colorful birds. It was created by designer Sunny_Lion, an artist from the Ukraine who is inspired by nature patterns. It is a great set for wallpaper, giftwrap, backgrounds, and stationery.
Put a spring in your designs with this lovely Daffodil Clip Art set. Creator Turning Moss is inspired by natural beauty and gardening. The set uses natural photographic elements from real daffodils to make 24 floral and 16 green elements to create realistic scenes. The unique and colorful digital flowers are great for use in digital landscapes, website/blogs, graphic designs, banners, and greeting cards.
For a cute and approachable garden theme, check out this set of hand-drawn plants and cacti. It includes 66 graphic elements, 6 seamless patterns and 3 illustrations, all focused on house plants! Creator Nekoshki loves creating cute illustrations and patterns based on home life, nature, and animals. The clip art set is ready to be used for digital scrapbooking, card making, craft projects, paper products, and labels.
This set of clipart features all things gardening, including soft watercolors of potted plants, a greenhouse, a seed packet, and a watering can. It was created by DigitalArtsi, who is inspired by gardening and nature. The set includes 22 transparen PNG images that are ready to be used in stationery, card making, scrapbooking, invitations or anything that calls for a colorful, fun design.
Designer Uniyok created this romantic and gentle garden-themed design that takes natural elements and brightens them up with bold colors. The set features floral seamless pattern and 70+ elements of flowers and herbs. The patterns, swatchers and graphic elements are great for designing product packaging, websites, postcards, and invitations.
The Chilling Garden Graphic Set is a garden-themed watercolor clipart collection inspired by the beauty of conifer and anemones. Designer Jsolomatina loves working with watercolors and ink and is inspired by elements that evoke femininity and love. The set includes elements such as flowers, branches, cones, leaves, wreaths and more as well as backgrounds, borders and more; plus it comes with a bonus floral alphabet poster that is ready to print! The pale, frosty design is great for wedding statonery, wall art, branding, and textile design.
Protea is a designer toolkit with a botanical garden theme that includes clip arts, bouquets, patterns, and lettering. Designer lokko studio uses soft colors to create dreamy motifs based on gardens and natural elements. The set includes individual elements and patterns that are perfect for wedding cards, social media, craft items, font presentations, t-shirts, and textiles.
Designer Olga.Korneeva is a professional illustrator who takes inspiration from modern flowers and plants. This set features a lovely collection of garden flowers in a vintage style and color theme. The floral elements work well for invitations, websites, and blogs.
Illustrated Garden is a graphics pack with colorful garden-theme patterns and elements for use in summer garden-inspired illustrations. Creator Emma Make is inspired by vintage styles and objects found in the natural world. This set includes 12 Seamless Patterns, 37 PNG cut out elements and both Photoshop and Illustrator Templates of a Garden Scene. Use them for packaging, wall art, invitations, and business cards.
This garden design collection includes illustrations, frames, wreaths, and patterns featuring delicate, romantic summer florals. The elegant illustrations feature garden roses, anemones, and greenery. The set comes with 34 individual elements, 10 floral frames, 5 floral wreaths, 11 floral arrangements, and 3 seamless patterns.
---
Products Seen In This Post: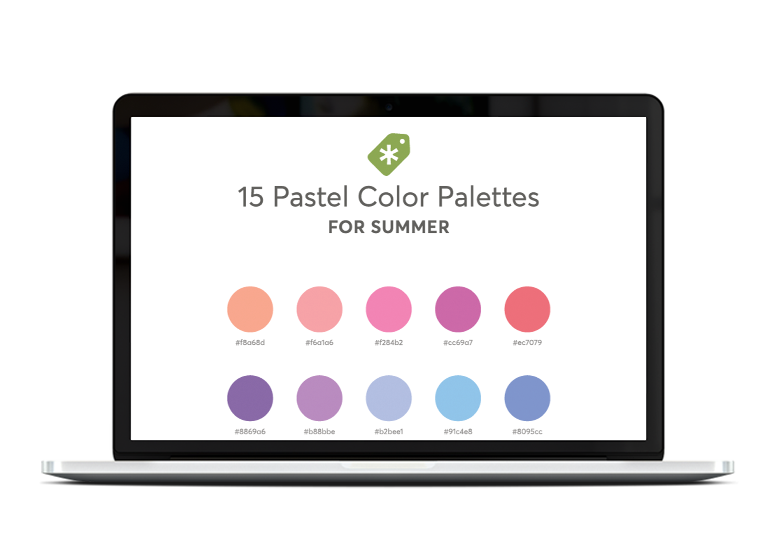 Add a splash of color to your next project.
Download our pastel summer palettes
Download our set of color palettes to get their exact hex codes!
Download the palettes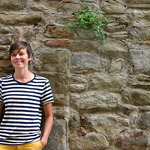 Lee Worth
Lee Worth is interested in navigating the outside and in-between, allowing for set + drift.
View More Posts