Happy Labor Day – Take 10% Off!
Take a load off this Labor Day with a 10% discount from Creative Market.
Labor Day is meant to be a tribute to the workers of the U.S. who have helped the country thrive, prosper, and continue to grow. You've worked hard all year long, and we appreciate all of the awesome things you've created!
For many of us, Labor Day means lemonade, barbecues, and hanging out with friends and family. So, go out and enjoy yourself today, and while you're at it, pick up some awesome design resources at 10% off!
<< Click Here >> to get your 10% discount
Still not sure what to do this Labor Day? Well, here's a few links to some fun things you can do:
Cook for friends and family with these Labor Day recipes
Fun design resources to pick up with your discount
<< Click Here >> to get your 10% discount
Getting started with hand lettering?
Free lettering worksheets
Download these worksheets and start practicing with simple instructions and tracing exercises.
Download now!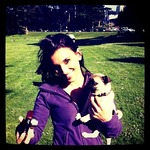 Maryam Taheri
I'm a recent graduate of the University of San Francisco with a degree in Biology and a passion for the creative arts. I love building websites, trying new things, and I have a passion for social media.
View More Posts