How to Become A Digital Nomad and Design While You Travel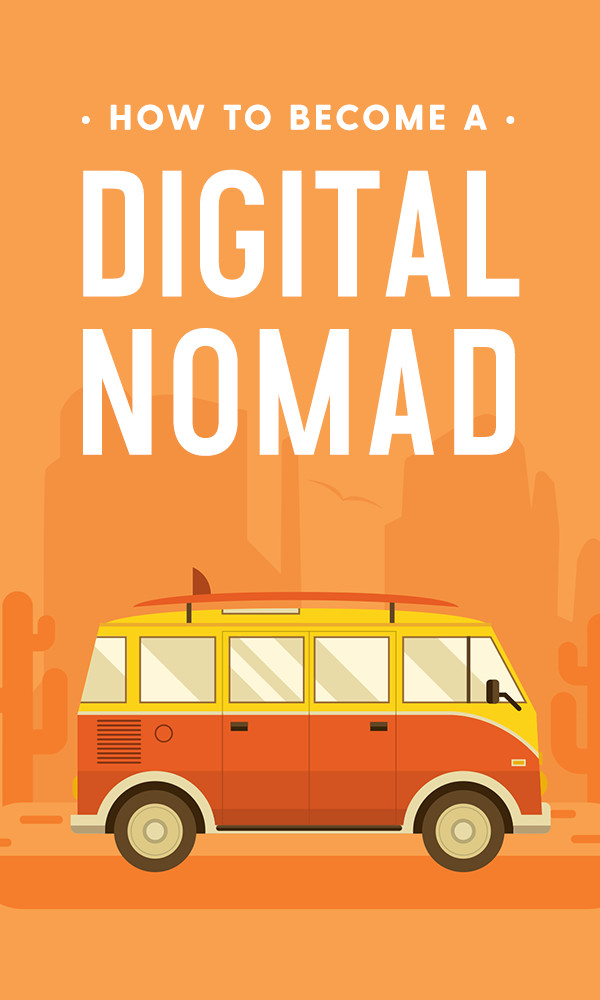 Jan Waider is a a self-taught web designer and photographer from Germany who is fascinated by landscapes and nature's beauty. Marina Popova went from being a computer saleswoman to vector illustrator, finally deciding to pursue her dreams and what made her happy. Although these two have very different backgrounds, they do have one thing in common. They're both digital nomads. In recent years, more and more people like Jan and Marina have moved away from traditional office settings, packed up their belongings, and started working remotely around the world. This digital nomad lifestyle allows for both work and the opportunity to travel. Is it the perfect life? Jan and Marina will be letting us know as they touch on:
Their start as a digital nomad
Work-life balance and motivation
Expenses (funding and tracking)
Tips for those who want to become a digital nomad
Starting as a Digital Nomad
Contrary to how it may seem, being a digital nomad isn't something you can jump into on a whim without prior planning. From a logistics standpoint, there's a lot to consider like basic living accommodations, funding for travel, and your working situation. For Jan, the decision to become a digital nomad stemmed from his love of travel, his desire to spend more time abroad, and the practicality of it (thanks to modern technology). He says, "I was looking for ways to take my work with me. Since technology was evolving at a rapid pace, services like Airbnb, Dropbox, and Skype made being a digital nomad easier year by year."
Having a game plan ahead of time saves a lot of stress. Although she had stars in her eyes and wanted a job that was location-independent, Marina knew that when it comes to being a digital nomad, "having the right profession is a key tool in surviving." She stresses that while traveling in a foreign country, you're essentially a stranger on your own and you have to rely on yourself to get through any mishaps that may arise. This makes it incredibly important to have a stable job, whether it's freelancing or a remote-based role, that can provide consistent sufficient income.
How to Maintain Work-Life Balance and Motivation
One of the biggest perks of being a digital nomad is the ability to use the world as your office. Each time you arrive at a new "home," it feels more like a vacation. While that's an amazing feeling, it's not one that really prompts you to want to pull out the laptop and start working. Most people would want to skip the work and immerse themselves into their new surroundings. Clearly, it's crucial to have self-discipline as a digital nomad; lack of self-discipline in this lifestyle can result in serious consequences. Marina says, "You should really know how to push yourself to work, find motivation, organize your day, and have strong self-discipline." In order to adapt and transition into working, she spends two weeks at a time being a tourist, which simultaneously feeds her sense of adventure and helps her settle in.
Once you start working and find yourself in a productive routine, it's important to keep that momentum going by not being distracted or losing focus. Jan finds this to be the hardest challenge that he faces and he has to remind himself that "working from wonderful places all over the world is a huge privilege—but most of the people around you are on vacation and have a totally different rhythm." He can't slip into the trap of comparing his free time to the that of those around him. Being a digital nomad is a lifestyle that has to be earned, and because of this, Jan says "work should always come first if you want to be successful."
So, how can you keep focused and productive? Here are a few tips:
Allocate a time limit for each task and manage your time wisely
Create a to-do checklist of things that need to be completed for the day
Find a spot with little distractions to work from and surround yourself with other people who are also working
Take a 5-10 minute break for every work hour as a way to reinvigorate
Use online extensions and tools to your advantage:
Without their jobs and/or clients, digital nomads wouldn't be able to travel and live the lifestyle they love. So, they don't take it for granted—not a single day—they find ways to stay on task and keep on working.
Funding and Tracking Expenses
The longer you travel, the more it'll cost as expenses start to slowly pile up. Being in such beautiful places, it can be hard to save money instead of spending it, but our digital nomads are here to offer up some help. When it comes to spending, Marina keeps in mind her minimum income and maximum expenses for each month. Knowing this, she doesn't spend more than 60% of her income for living expenses, and she has savings set aside to get her through at least a year without earnings. She finds it's wise to always have an emergency fund on hand because it's extremely helpful when situations arise that are beyond control, like losing clients or unfortunate accidents.
On the flip side, traveling has helped Jan save money by forcing him to cut buying on impulse. He says "Clothing, food, electronic gadgets—I buy a lot of stuff online. The need to shop totally disappears while traveling because I only purchase things that I really need for daily use."
According to both Jan and Marina, the biggest money saver is how they choose their housing. Jan told us about his caravan set-up as an example: "When I'm traveling with my caravan and don't have an apartment in Germany. I spend approximately 350 EUR a month for campsite fees (including electricity), plus an additional 40 EUR for 50 GB of 3G data (which is cheaper than any apartment I ever lived in)." Being creative with your living space and not staying in guest houses or hostels, can pay off in the long-run with the savings accumulating over time. When it comes to tracking expenses, like everything else, there's an app for that:
Things to Know About Before Becoming a Digital Nomad
There are so many important aspects to the digital nomad life. Jan and Marina have a few last, "must know" tips that they've learned and would like to pass on to anybody thinking about jumping into the digital nomad life:
Choose the countries you'll travel to according to your budget. Some places are cheap to live in, some are expensive
Before going full-on digital nomad, do a "test-run" (about a month) to see if the lifestyle is the right fit for you, especially important if you'll be going it alone, since it can be quite an adjustment to be alone most of the time
For stays longer than a few weeks, often times cheaper living accommodations can be found in-person, rather than online
Make sure you have a solid base of clients/work before you start your journey
Look into all forms of your insurance, as well as possible legal and tax restrictions, if you plan on being abroad for more than six months
While traveling, make sure you a have minimum of two cards connected to different bank accounts. Never have everything in one pocket
Keep The Conversation Going!
For those who love traveling and are thinking about taking a similar digital nomadic path as Jan and Marina, they are living proof that it's possible to pursue your worldly ventures while working at the same time. The biggest takeaway from their stories is that the digital nomad life is achievable for anyone who has the disciple and realistic expectations for it. This chat doesn't have to end here! Jan and Marina will be hanging out in the comment section below to chat and answer any questions, so feel free to leave a comment if there's anything you'd like to clarify or something you'd love to learn more about. Products Seen in This Post:
Getting started with hand lettering?
Free lettering worksheets
Download these worksheets and start practicing with simple instructions and tracing exercises.
Download now!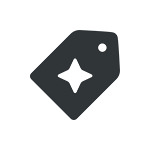 Creative Market