How To Boost Landing Page Conversions
Your landing page is like a book teaser. It's your clients' first impression of your business or product, and it has to be perfect—and instantly attention-grabbing. Readers don't typically linger on a page for more than a few seconds if it doesn't make a compelling case for itself. How much information you put on your landing page depends on your product or service and how you are marketing it. But, whatever you do, the design, copy and layout all have to work together to make an exceptional elevator pitch. Here are some tips for a landing page that will boost conversions.
Boldly Go Where Web Designers Have Gone Before
Over the top is great for the call to action (CTA) buttons on landing pages. Everything about them can and should be in your face. Text should be easy to understand and actionable (use text like buy now, or sign up now). Steer clear of anything convoluted or wishy-washy. Use strong colors and a large font to help direct users' attention. Brusheezy's large green button is impossible to miss.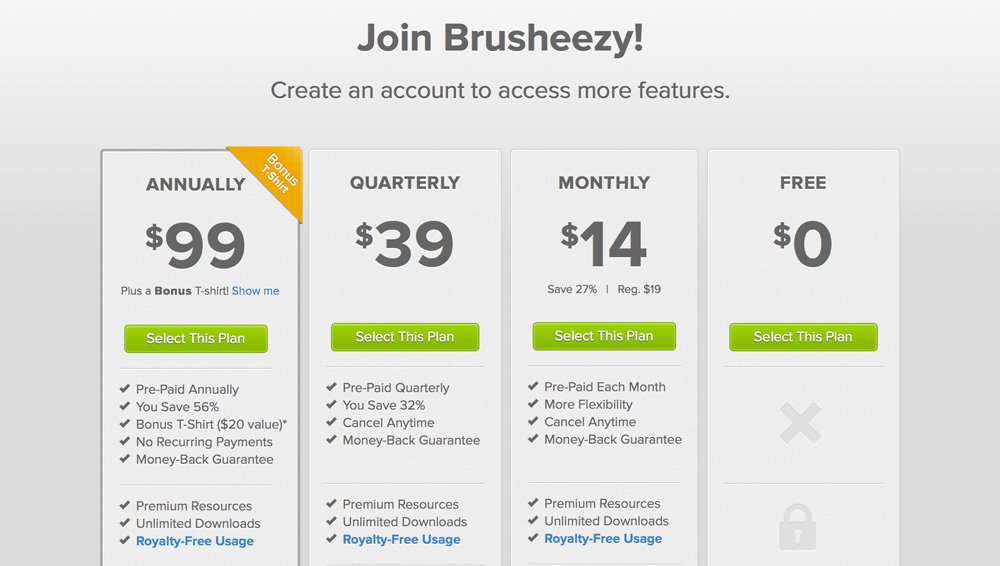 Avoid Clutter
Landing pages should be stripped down enough that readers understand instantly what the purpose of the page is—to get them to buy, subscribe or connect with your business. Leave out any unneeded page elements. The CTA button should be the most prominent feature on the page. Contact information and further links can be moved to the bottom of the page. Leave the above the fold area spare except for the CTA button.
Use Color Well
Color can make a huge difference in how users see your landing page. A bright background can be good for a page where you want to make an instant impression such as a landing page for a product or app that's meant to be fun, but it can be overwhelming on a landing page for a more businesslike offer, such as software or technology. You can still use vivid accents on the page to make items stand out. Your headline and CTA should be striking, for example. FluidSurvey's contrasting buttons make it easy to see where to click.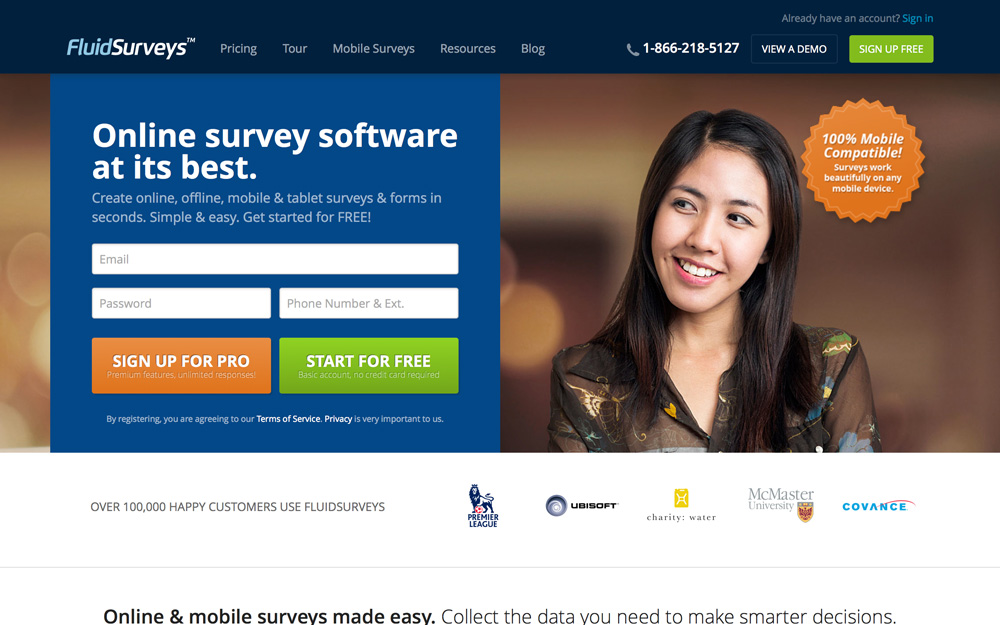 Make the Whole Process Easy
To get users to convert, you have to smooth their path from beginning to end. That starts with a simple, accessible and actionable CTA button. Everything from there on has to be equally intuitive. Any forms should be as short as possible (just email and password if you can). Checkout pages need to be seamless—and yes, if your landing page is for a paid product, security verification is also a good idea. Shoeboxed's single-line sign-up looks fast and easy.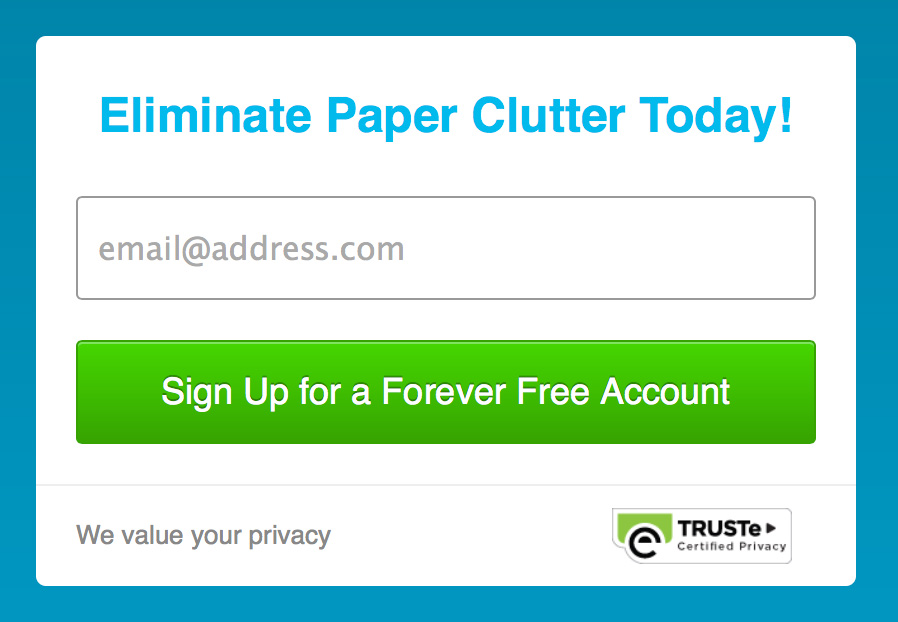 Testing Is Vital
You've probably heard this a thousand times before, but you have to test your ideas for a landing page. You can make an educated guess as to what works for your users, but until you test it, you can't know for sure. It's especially important to test different options side by side. If you are considering two headlines, try them both. The same goes for the CTA button. You'd be amazed at the effect small changes can have on your conversion rate. The purple button on Faces' site helps it stand out.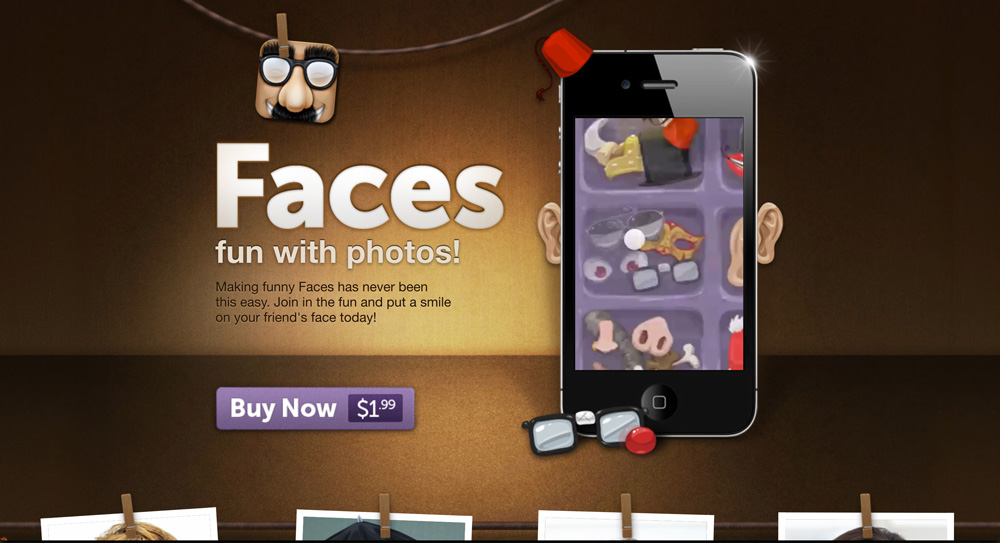 Remember, too, that your landing page doesn't have to be an in-depth look at the product or service. Its main purpose is to highlight enough of the positive aspects to get users to click through. Adding a testimonial, a few choice lines of promo copy or even a short video can be enough information for a great landing page.
What Are Your Favorite Landing Pages?
Now that you've seen our tips for improving conversions on landing pages, leave a comment below and let us know about some great landing pages that you've seen lately. We'd love to hear from you.
Getting started with hand lettering?
Free lettering worksheets
Download these worksheets and start practicing with simple instructions and tracing exercises.
Download now!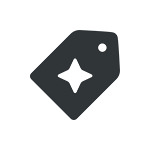 Creative Market