How to Create Your Brand's Social Media Aesthetic
Social media can help your brand attract more leads, increase sales, and broadcast your message to your target audience. This guide will teach you how to use widely available tools, apps, graphics, and social media templates to create your brand's social media aesthetic.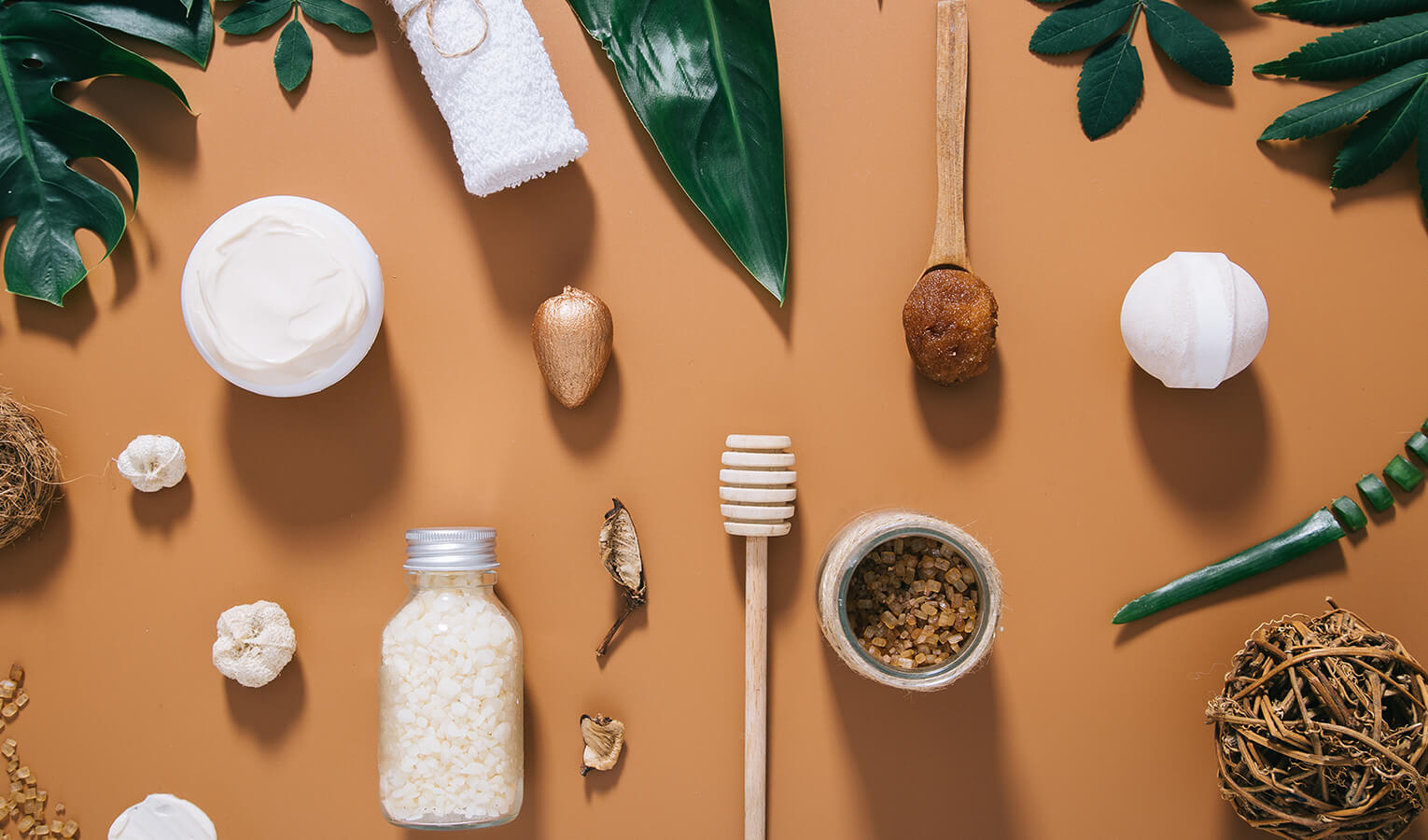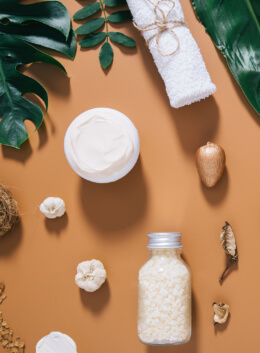 Social media is a phenomenon that you might love or hate. Regardless, you have to admit that social media brings numerous improvements to our personal and work lives.  You might be an influencer, social media manager for a non-profit organization, small fashion studio, a large enterprise, or a freelance designer. No matter who you are or what you do, the chances are that it is part of your life.
According to the latest Statista.com report on the Global digital population from January 2020, there are 3.8 billion active social media users across the planet. Social media is literally all around us!
If you want to use social media to attract more leads, increase your sales, and broadcast your message to more people wherever they might be, the process is quite easy. There are a series of steps you can take that can help you create a streamlined and unique aesthetic for your business profile. That shouldn't be too hard, right?
Well, it might be if you don't know where to start. In this post, I will explain how to use widely available tools, apps, graphics, and social media templates to communicate your message and create your brand's social media aesthetic. So, where do we start?
Know Your Brand
Before creating anything on social media platforms such as Facebook or Instagram, you need to know your brand; you need to be familiar with your core values, your message, and of course, your branding guidelines. Your brand colors are probably going to define the whole look and the style of your social media channels. Once you have all of that in line, we can jump on to the next step.
Market and Competitor Research
This is another step you should take before posting anything on the internet because if you do the same thing as your competition, you will not stand out and you will not use the full potential of social media. So, be sure to check what your competitors do so you can see what you can do better and how you can stand out.
Inspiration, Inspiration and More Inspiration
Once you know the essentials such as brand colors and actions you need to make to stand out, you should start collecting ideas and gathering inspiration on how to put it all together. And when I say inspiration, I mean Pinterest, Pinterest, and even more Pinterest! It's the ultimate place where you will find all the inspiration you might need, no matter what you're looking for.
Create a board for yourself and start pinning ideas you like, photos that reflect your research from the beginning of this post, and just enjoy the process. At the same time, don't waste a week of your precious time and end up pinning new outfits you might want to try or DIY ideas for your home. Yes, that's where Pinterest can get you in the end!

Design a cohesive Instagram grid
Get your free grid template
Download this kit to quickly export Instagram shots that match your brand's visual style. PSD and AI files are included, as well as a moodboard to display your brand's assets.
Download it now
Templates vs. DIY (Design it Yourself)
Now you need to make one of the big decisions about your social media style. Will you use social media templates, or will you go with a unique DIY (Design it Yourself) approach? Using already available templates will make your process more carefree and much faster, but the charm of a unique look might be more appealing to some. No matter what you decide to go with, you will either need to know the essentials of Photoshop or Canva.
Using Templates
If you decide to use a template, make sure to pick one that fits your vision, sensibility, and covers your competitive strategy. Make sure that it has good reviews and that authors are credible throughout their shop, social media channels, and that they have other well-rated products. Also, pay attention to the description of the products you are considering to buy, since there might be some things that won't work for you.
Review all of the details and even contact the shop owner if you need any clarifications about the items you will purchase. From my experience, most of them will reply within a couple of hours and be ready to help you out with whatever you might need.
The DIY Approach
Alternatively, if you decide to create your posts and stories from scratch, it is important that you understand what the whole process actually includes. For example, each social media platform usually has different size preferences for your images, so you will need to make sure you'll have all those sizes covered. From vertical photos for your Instagram stories to long posts for Pinterest to more horizontal ones that you should use on Facebook and Twitter –there are a variety of sizes you'll need to be conscious of. Here is a simple guide to help you navigate the sizing process:
Now, depending on the look you want to create, you might consider including some graphics, foliage, or other elements that might help you create that unique look you're going after. Creative Market is full of products that can help you here and make your job easier.
If you are looking for an earthy, terracotta-colored look for your brand, I recently published a Natural Spring Graphics pack that contains over 470 elements and includes over 80 Instagram post and story templates. Whether you need organic shapes, hand-drawn lines, foliage, or super popular line art elements, you can all get them in this pack.
So, let's say you want to create a custom Instagram story from scratch using this pack. The next steps would be to open Photoshop and create a file that is 1080 pixels wide and 1920 pixels tall, which is a standard size for Instagram stories. If you already have your brand colors, it will be quite easy to put elements together and get a unique look no one else has.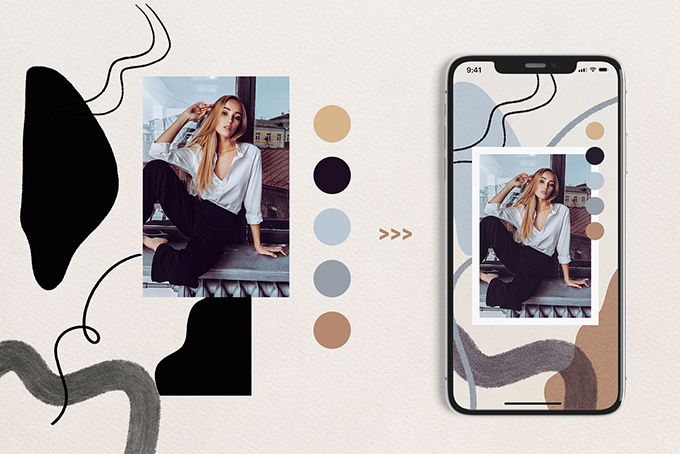 All that's left to do is to add some photos or text, and there you have it! Your custom Instagram story that fits your branding is ready to go live. Just transfer it to your phone and proudly publish on Instagram.
Here are some other graphic packs that I find incredibly well designed and put together:
In the end, whether you decide to use a template or start the process from scratch, you need to make sure that your social media channels stand out. By being creative, unique and different, you will end up with more followers, more leads, and eventually more sales.
---
Products Seen In This Post:
Design a cohesive Instagram grid
Get your free grid template
Download this kit to quickly export Instagram shots that match your brand's visual style. PSD and AI files are included, as well as a moodboard to display your brand's assets.
Download it now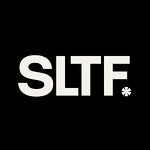 Silver Stag
I love creating new products, mostly original social media templates & unique and different fonts. I love to get lost, lost in unknown places, lost in innovative design, and lost on Pinterest. I think they seriously should put some restrictions on how much time you're allowed to spend on the site!
View More Posts