How to Design a Great Ebook Cover
Have you ever seen a book cover that made you stop in your tracks and think "What's that?"
Although we've been taught not to judge books by their covers, the fact remains that ebooks live and die by their first impressions on potential readers. Sure, the content of your book needs to deliver, but a strong cover is a "make or break" element of any ebook.
Think about it. Ebooks that grab the attention of digital passers-by will attract more downloads, reads, and shares versus those whose covers simply fall flat. In order to effectively incorporate ebooks into your marketing strategy, you must design a cover that signals a must-read in the eyes of your audience.
But what makes a great ebook cover, anyway?
Thankfully, there is no one-size-fits-all approach to designing a great ebook cover. This creative freedom provides you with plenty of options when it comes to design. From bold, eye-popping imagery to a more minimalist approach, consider the following tips for crafting an ebook cover that your audience won't be able to resist.
Choosing a Color Scheme
Spend a few seconds on Amazon's Kindle bestseller page and you'll see a variety of ebook covers spanning just about every genre. Some are loud while others are more subtle and subdued — talk about inspiration overload, right?
Perhaps the best place to start with your ebook cover without getting overwhelmed is by choosing a color scheme.
The psychology of color plays a massive role in what our ebook says before someone even has a chance to read the title. Our brains process color in a matter of milliseconds, meaning that picking the right scheme for your cover is crucial to snagging the attention of potential readers.
Check out the ebook cover for Dale Carnegie's classic How to Win Friends & Influence People as a solid example: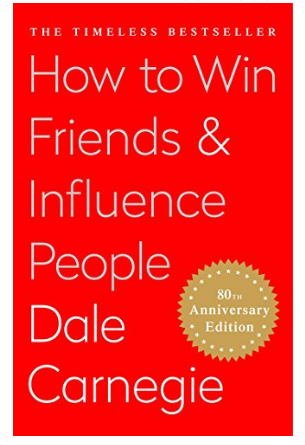 Straightforward but effective, isn't it?
The title of the book speaks for itself; however, color plays a huge role in making us wonder what the cover is all about. Generally speaking, louder colors such as red, orange and yellow work to create a sense of excitement and buzz. That's why you see them so often in the world of advertising.
However, that doesn't mean that you have to go bold with colors. Consider how calmer color schemes can work just as well to get your point across at a glance. This is the case of the cover of Authority Content, making use of green to signal wealth and growth to readers:
The cover of Don't Sell Me, Tell Me likewise incorporates a blue cover to signal trust, which is appropriate considering that the title of the book directly relates to the concept of trustworthiness: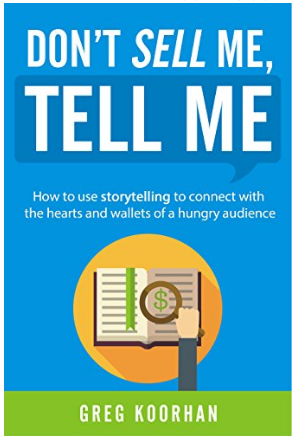 Last but not least, there's always the option of taking advantage of negative space. The white-space trend may be seen as overdone by some; however, many awesome ebook covers utilize a minimalist design. Check out Roxane Gay's Hunger for some simple inspiration: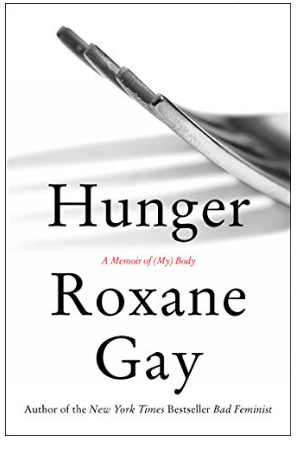 The Case for 
and
 Against Images
You've probably already noticed that many ebook covers are pretty stripped down, oftentimes completely text-based without any accompanying images or graphics. This is somewhat ironic considering that ebook publishers don't have to worry about physical printing costs associated with pictures.
Again, there is no "right" design choice for an ebook cover. If you're stuck on figuring out whether or not your book needs a busy cover or a minimalist design, ask yourself the following questions:
"Can My Title Speak for Itself?"
If the title of your ebook is striking or self-explanatory, images could potentially distract from your message. The previously noted cover of How to Win Friends and Influence People is a good example of this, as is the cover of Breaking the Time Barrier: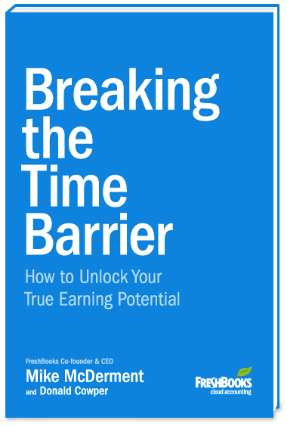 "Am I Setting the Right Tone?"
Imagery should be used to supplement your cover and the content of your book rather than serve as something pretty for people to look at. Consider how the high-res, image-based cover for Beneath a Scarlet Sky succeeds in establishing the novel's tone while still being relevant to the title: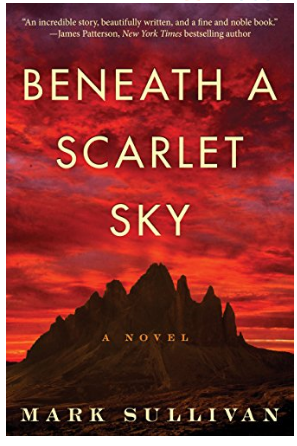 "Do I Own the Rights to My Photos?"
This question is perhaps the most important for those taking a DIY approach or stuck on a shoestring budget. You can't just slap an image from Google on your cover and call it a day. If you aren't specifically designing it yourself, you'll need to sort out your legalese before you put anything but text and color on your cover.
Don't feel like you have to pick between one extreme or the other, either. When in doubt, check out other relevant ebook covers in your niche to see what the competition is up to. If you feel like minimalist covers are cliche, there's no reason why you can't switch it up.
Take Care of Your Typography
Picking a font for your ebook cover doesn't have to feel like pulling teeth. While there are plenty of typography considerations for designers, the top priorities of your cover font should be to…
Make sure that your title is clear and easy to read (think: there's no use in trying to hide your title, is there?)

Match the tone of your type to the tone of your book, meanwhile avoiding cliche fonts or anything that could be seen as amateurish (Papyrus, anyone?)

Avoid clashing color schemes

 or anything that may make your typeface difficult to read
Smaller decisions such spacing and serif versus sans serif fonts are also significant. Although serif fonts can be difficult to read when presented in a smaller size, check out the cover of Thinking, Fast and Slow that effectively uses a serif typeface thanks to wider spacing:
This cover of Zen and the Art of Motorcycle Maintenance achieves a similar effect uses a sans serif font: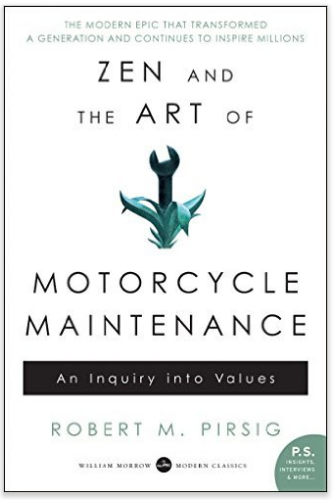 Finally, check out The Power of Now's crystal clear typography using negative space, particular how much the word "Now" pops in the title: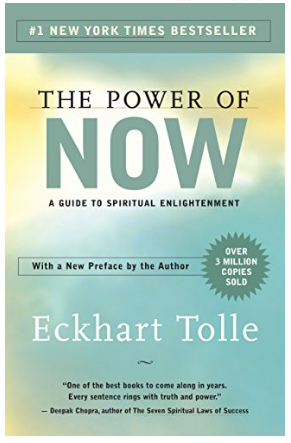 Design Must-Dos
Okay, so you've gotten some ideas on paper in terms of your color scheme, imagery and typography: now what?
When it's time to put digital pen to paper, there are few more points to consider to craft your cover such as:
Picking Your Tools of the Trade
Adobe InDesign and Photoshop are the bread and butter of hands-on designers in the industry. Such programs can help you work the massive large-scale files needed to craft a high-res ebook cover.
That said, newbies may want to consider tools such as Canva, which provides plenty of templates of hundreds of design options with drag-and-drop functionality: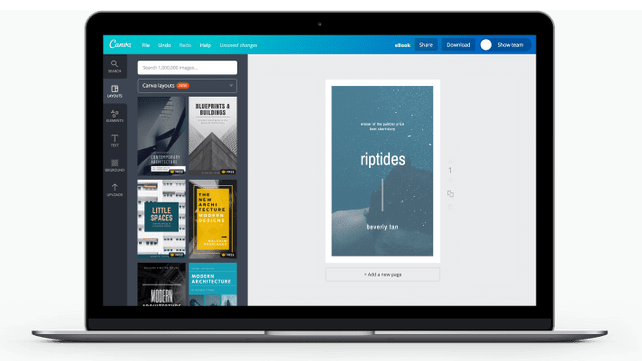 There is no one single program that's ideal, but any combination of such tools can get the job done.
Figure Out Your Dimensions
Different publishers have different requirements when it comes to cover sizing. That said, general ebook cover specs are 1563 x 2500 pixels in a rectangular shape.
You'll want to make sure that you have multiple versions of your cover appropriately sized depending on where you plan on distributing your book. Similarly, you should work within a template that's properly proportioned as you come up with your design: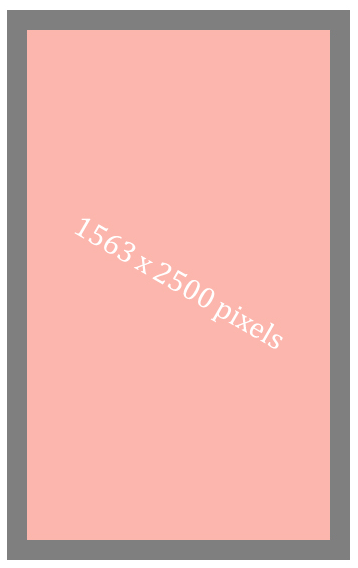 Files
Most publishers accept .JPG files, although some will work with .TIFF or .PNG files as well. With that in mind, any photos that you include in your cover will need to be sized accordingly and high-resolution (Amazon recommends saving files with a minimum of 72 DPI).
As a result, sometimes you might wind up with a massive final file that needs to be compressed to meet the requirements of publishers. Thankfully, free tools such as ImageOptim can help you compress your files without sacrificing quality if necessary.
And as a final tip, as you progress with your cover, save multiple copies versus having one "master" file in case something goes wrong or you need to make edits for a specific publisher.
Now Go and Make Your Own Great Ebook Cover!
With all of these tips in mind, you have a solid idea of what's needed to design an ebook cover that encourages hungry reads and plenty of downloads. The sky's the limit when it comes to design, but keeping these tips and principles in mind will make sure you're not missing anything when it comes time to publish.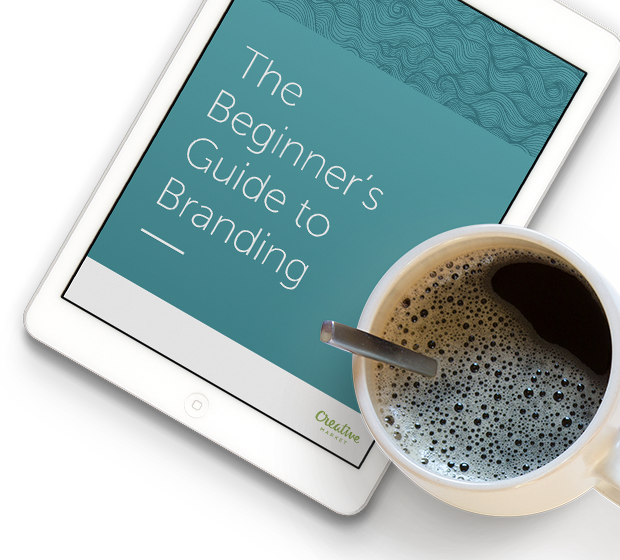 Free Beginner's Guide to Branding
Designing your own brand?
A fun, friendly, FREE guide to build a stellar brand identity.
Download now!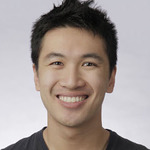 Jonathan Chan
Jonathan Chan is the Content Crafter at Foundr Magazine, a magazine for young entrepreneurs. He can often be found writing and reading anything and everything to do with entrepreneurship and the startup world. That or spending too much time pretending to be the next MMA star.
View More Posts