How to Design Fonts Using Glyphs App and Illustrator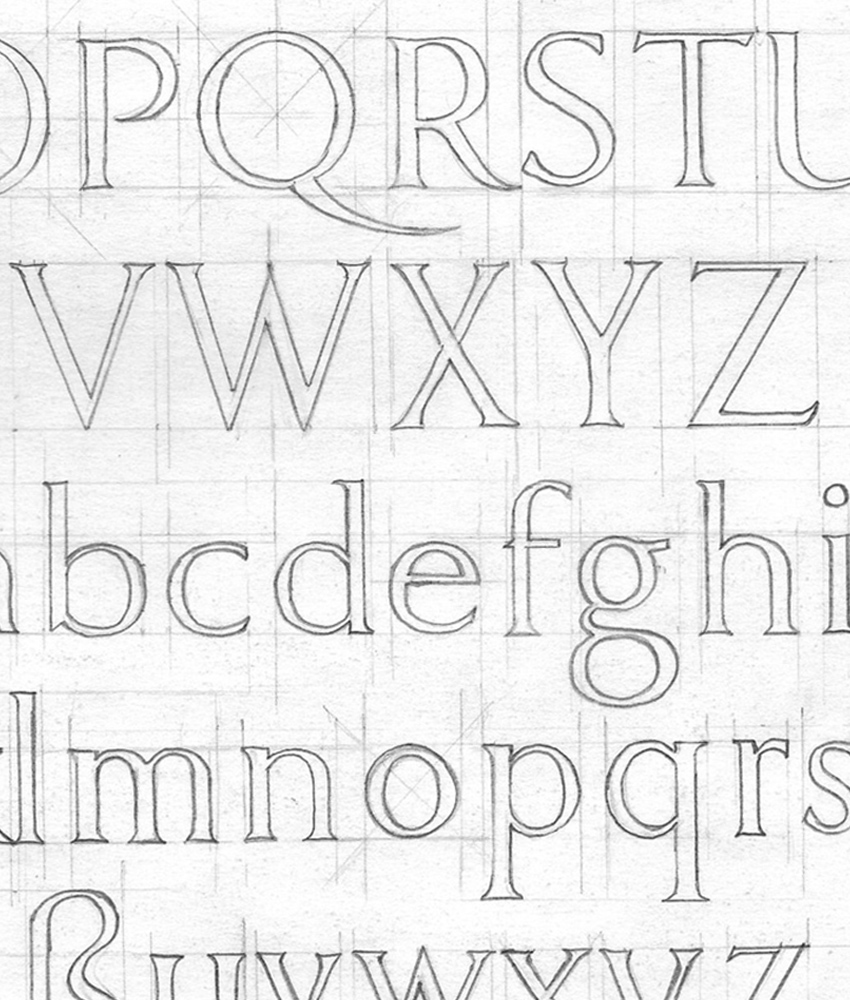 If you are a designer with a passion for typography and letterforms like me, a calligrapher, or a hand-letterer wondering, "Is it really that difficult to assemble a whole set of fonts?" Well, yes and no. It can be done in a few days or may take up to years. Think about a Calligraphy Font with lots of OpenType Features like alternates and swashes vs. a hand-drawn font with a basic Latin character set:
Example #1: more than a year-long collaboration on a Calligraphy Typeface with Singaporean Calligraphy Artist and Teacher Leah Chong
Example #2: a Hand Drawn, sketchy font I have put together super quick with basic Latin support
Thanks to the amazing and effective software out there, such as Glyphs App designing type is equally exciting from the very beginning as well as later when you are reaching crazy levels of expertise!
When it comes to learning new skills, there is always a friendly and easy approach so let's keep it simple this time. Let me show you the way I do it.
Getting Started
Preparing your Drawings
 
The "assembly line": Glyphs App
Get your glyphs to work together as a font
Exporting and Testing your font
Getting Started
First, you will need some raw materials to start with, such as sketches of individual letters or a lettering piece. Not necessarily the whole alphabet first, however the best way is to draw your character set beforehand:
Tip: Depending on the style, some characters can also be created as you go by recycling the parts of each other; think of them as components (For example, a sans serif lowercase "m," "n," and "h" share identical parts, uppercase "V" is basically an "A" upside down without the crossbar, etc.), so you can recreate them easily.
Preparing your drawings
Once you have your sketches on paper or iPad, the next thing to do is digitize them. You can do it in Adobe Illustrator or directly in Glyphs App. You can either use digital tracing or draw the outlines and shapes with the pen tool.
Adobe Illustrator: scan or take a photo of your drawing and lock it in a background layer. Start drawing new outlines around it with the pen tool. This method requires some former experience with vectorizing lettering in Illustrator. The cleaner the outline, the better. Except if you are after the sketchy look and trace the shapes using the Image Trace option in the top menu, go to Window, then choose Image Trace. Even in this case, you would still need to clean up manually by deleting unnecessary points and make the overall shape more simple. (For this, you will need the smooth tool, pencil tool, path eraser tool, etc.)
example and comparison of traced outlines vs. clean vector linework
The "assembly line": Glyphs App
If you worked your letters out in Illustrator, I recommend copying and pasting the characters from Illustrator into their corresponding glyph windows one by one, but you can also bulk select and paste them all, then separate and sort them out in Glyphs App later.
Alternatively, draw them directly in Glyphs App, which graphic interface and tools are amazingly simple and precise. You will need only two main tools to draw the perfect shapes in Glyphs: Selection (V) and pen tool (P). You're all set!
Open the App. To create a New File ( command + N ), go to Font Info, then name it and save it (leave the rest of the information blank for now).
What you will see first is the default view with a grid of glyphs.
To start working on a font, double-click on any of the characters. This will open up the individual workspace of that glyph under a new tab. Here you can start drawing and editing your letters.
Place your image in the background to trace it with the pen tool. On the top menu bar, click on Glyph, then select Add Image.
Tip: right-click on the image and choose Lock Image to avoid accidentally moving it around while drawing on it.
You might have to resize your image to make the letters sit on the baseline and properly match their x-Height, Cap-Height, etc. This article focuses mainly on the process of designing a font. You might want to check out this great overview and study typography terms further.

press and hold space for filled outline preview
Once you are happy with your first glyph, you need to add some additional values, such as Metrics. Sidebearings are the distances defined by default on both sides of a glyph in order to leave some space between the letters when they are in a context.
To create a text context, switch to the Type tool (T icon) on the top toolbar and simply write the letters you want to continue with. Use random words so you already see how the letters are working together as a text so that you can adjust metrics accordingly.
The next phase is kerning. Kerning is the distance set specifically between 2 letterforms next to one another. Metrics and kerning is another topic you might be interested in looking at more in-depth. I find Spacing your lettering one of the best tutorials out there.

example of setting up some values for sidebearings, kerning, and a kerning group
Exporting and Testing your font
Congrats, you have completed all the characters you needed for your first font! Now you can export and test it. See how it works!
On the top menubar, go to File, then click on Export. It will allow you to select the format you would like to have your font file (.otf, .ttf, etc.) Then choose an export destination.
Tip: if you are working on a handwritten font, make sure you uncheck auto hinting. To test your font, it's best to set the export destination under Adobe's Fonts Folder so you can directly use it in Photoshop, Illustrator, or InDesign right away. There are also some cool drag and drop online websites for font testing purposes, for example, Font Specimen.
Summary
I hope you enjoyed this quick overview of the basics of font creation! If so, I can tell you once you dive deeper into type design, be prepared for a whole new world being opened up with adventures, constant evolution, and exploration for a lifetime. Nevertheless, you'll become a part of an amazing community!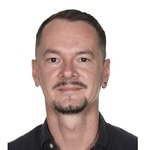 Roland Hüse
Roland is a Type Designer based in Hungary passionate about lettering and calligraphy, creating typefaces, and teaching all he knows about Glyphs App, the fastest spaceship in the universe of Type Design!
View More Posts