How to Design Packaging: 50 Tutorials & Pro Tips
Regardless of your budget, it's always possible to come up with an innovative package design solution. The more you know about the materials and options at your disposal, the easier it is to come up with totally unique designs.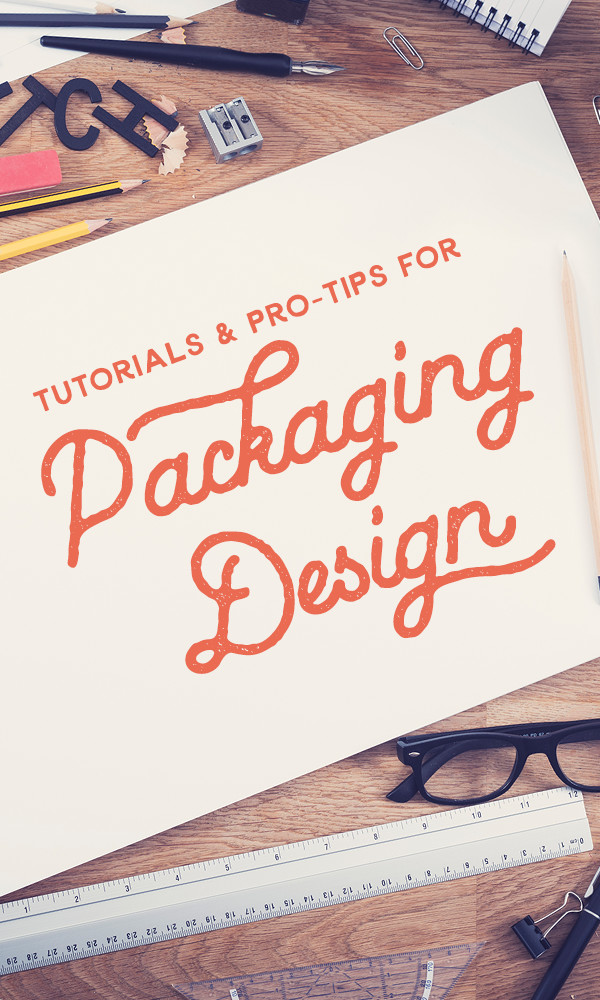 1. Use the Right Software
First step to designing a great package is to use the right software, package designers use applications like Adobe Illustrator, inDesign, or Inkscape. Adobe Illustrator is the go to application for package designers, but Inkscape an open source app also has features for package designers.
2. Create a Dieline for your Project
The dieline is what you create that indicates where your project will be cut or perforated for folding, and is key to creating designs for packaging, envelopes and folders.
It's important to set up your project the right way from the start so you don't lose time revising and retrofitting a design later.
When you first start creating dielines it can take some time, make sure to save your work, so you can use them again as templates for future projects.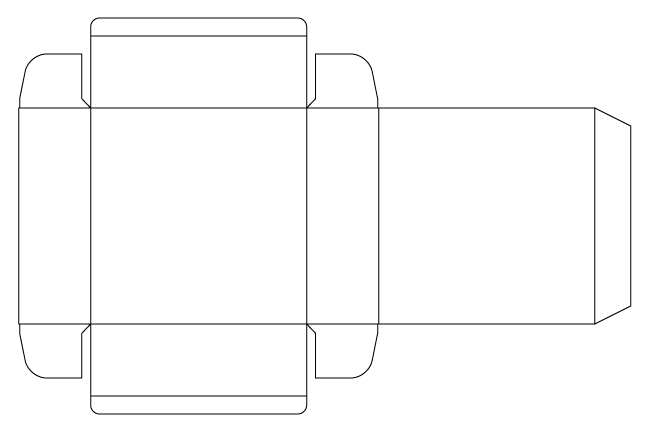 3. Use the Templates Provided
Make sure to use the templates provided by your client or printer if they are provided to you. Try to get your design within the template pre-approved early with the printer, if you can, even if you continue to work on it. Do this more to make sure the dieline is correct, this pre-approval is not about the artwork so much.
4. Use a Pre-made Template
If you aren't provided with a template, you can also search for a template to use as a guide to save time.
Or, if you have more creative license with the project, you can get creative and try your hand at custom shapes like this gift box from templatemaker.nl. The holiday season is a great time to explore packaging like this, and impress your family and friends with custom-crafted gift boxes.


Once you have the basics of a box design, try more complex shapes like this polygon box.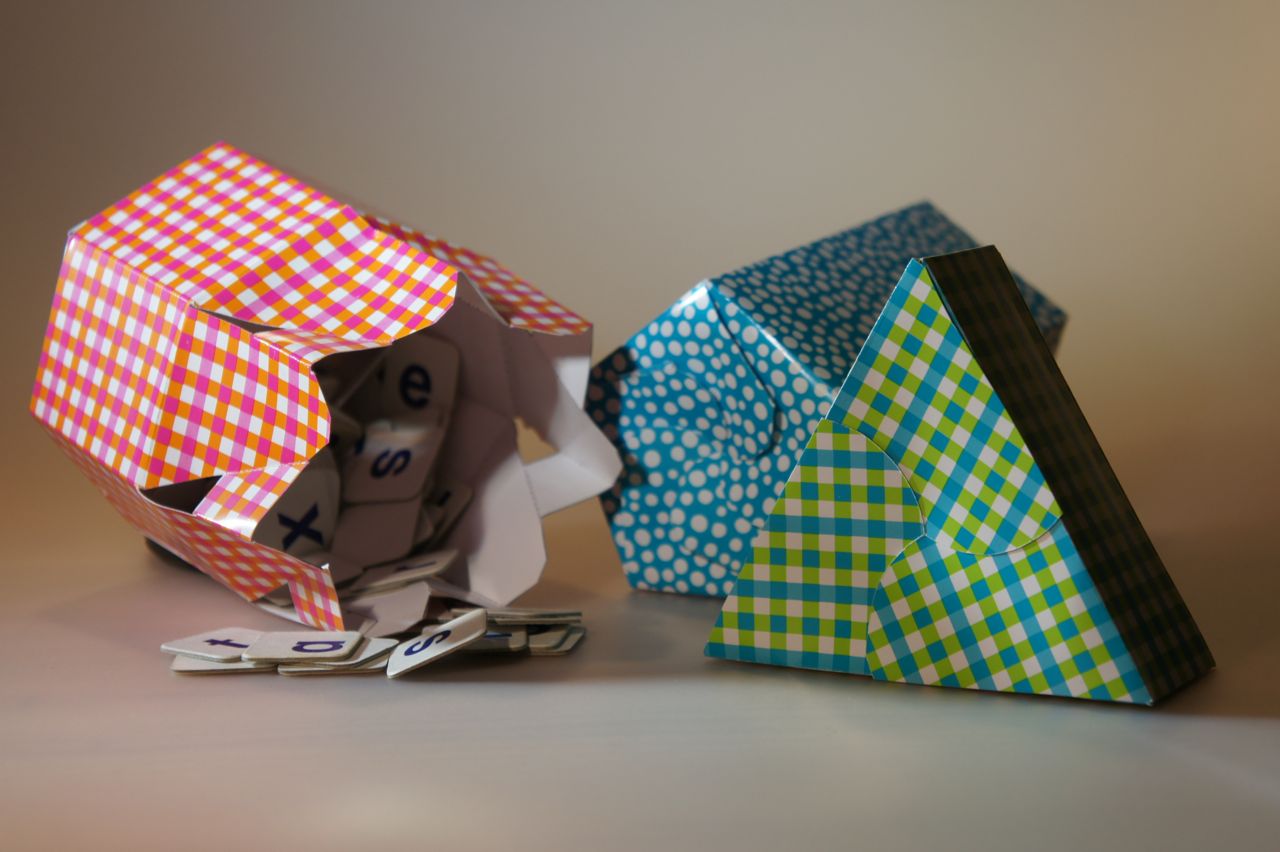 5. Follow Cutter Guides
One way designers often make mistakes with a package design project is to not follow where the cutter guides are, make sure you are able to see them in your template, and if you need to, change their color to something that will stand out even more like bright red or blue.
6. Design a Label First
If you are new to packaging design just start simple. Tackle the basics first and learn how to make label designs for products. Get inspired with this set of vintage print labels in a variety of classic sizes from Hustle Supply Co.
7. When in Doubt, Cut it Out
Space is of a premium with package design, so only include the most important elements in a design. If your design appears cluttered, try to take something out.
8. Contrast is King
It's important that package designs be very visible. When creating packaging that you want to have stand out on the top shelf from across the room employ color contrast to make the most important elements pop. You can use intensity contrast with very bright colors or lightness and darkness contrast, either, or both work well.
These black and white vintage-inspired labels by Tugcu Design Co are a nice example of a high contrast design.
9. Use Typographic Pairing
Typographic or font pairing refers to the art of combining type. It's important in package design projects because often there isn't a lot of space for the design but it's necessary to include a lot of information. Font pairing makes it possible to distinguish different areas in a close-knit design and establish visual hierarchy.
The Traditional 7 Coffee from Brazil uses a diverse range of fonts and type styles to separate and bring character to different type elements.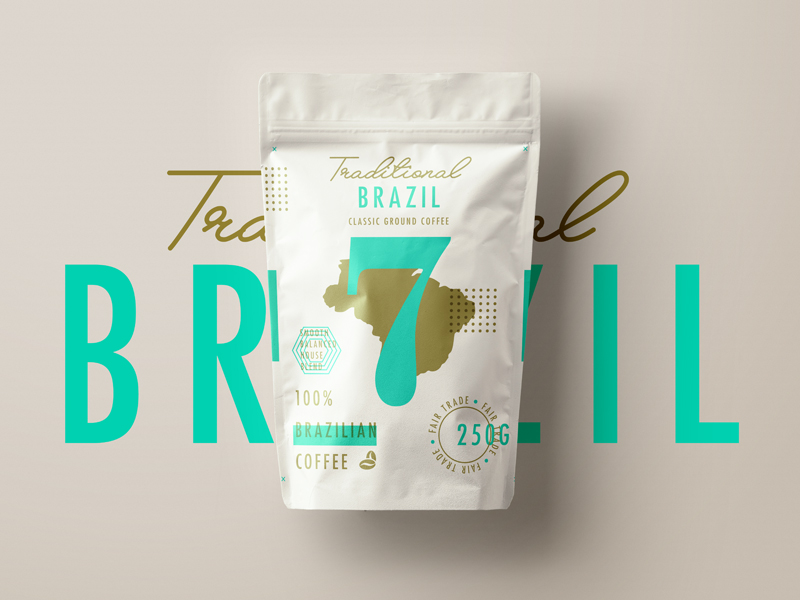 On the flipside, type pairing can be used to create continuity between information, through the use of the same font, with subtle differences, like the use of a slightly bolder or drop caps version of the same typeface.
The ultimate goal with typographic pairing is to present the actual relationship of the information through the type choices.
If you look at beauty products, for example, you'll find that the type style for the ingredients is handled in a completely different way than for the name of the product. Ingredients tend to be in small, san serif and condensed fonts quite often, whereas as the font used for the product name is in a display typeface. The fonts often work well together, due to their visual contrast, yet work together within the larger design.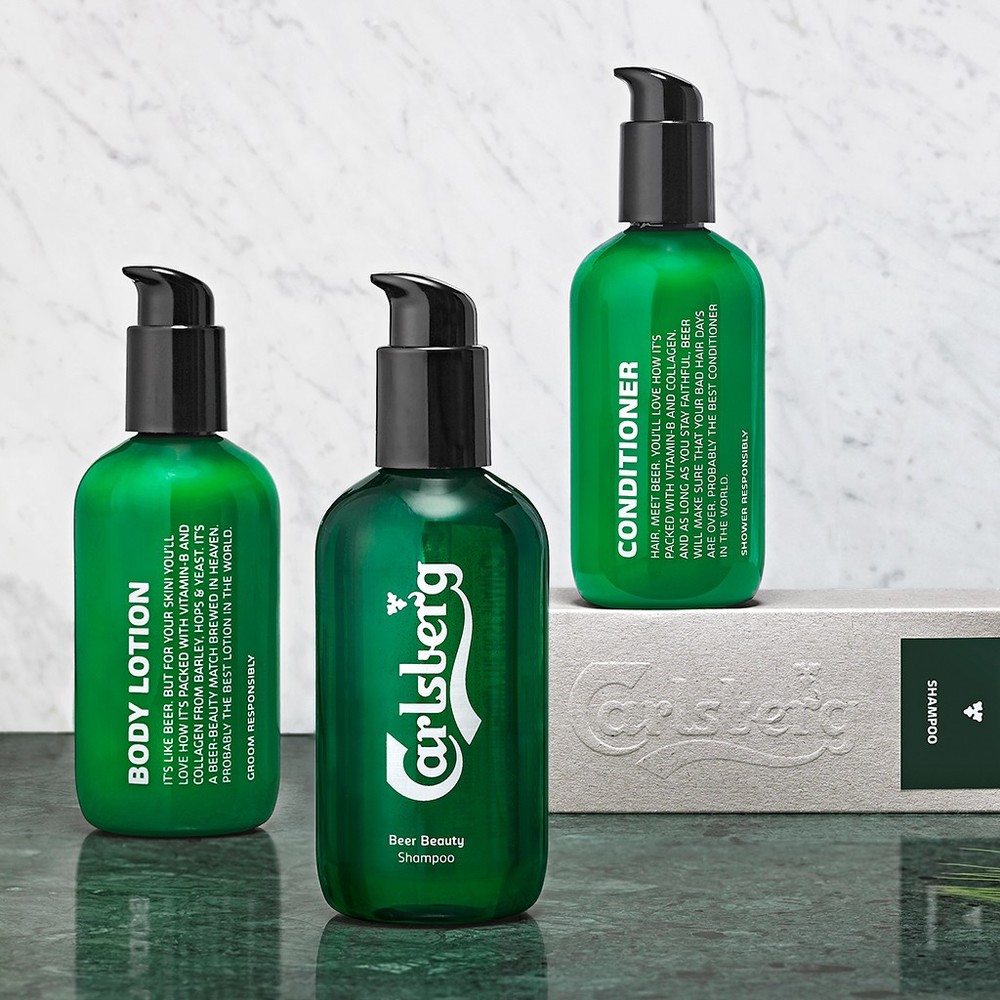 10. Make it Easy to Read
When designing packaging make it easy to read. Use a font size that's large enough, ideally for everyone, including people with reading glasses. The text should be sized above 6 points at the very least, and if you can, try to design the label with the important information at 10 points and up.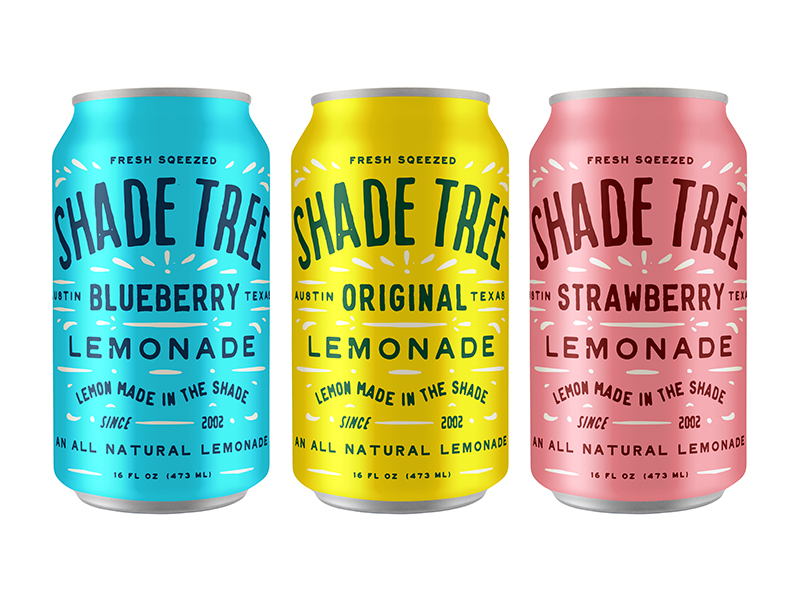 11. Add Illustrations
A package design can appear fairly basic without the addition of some kind of illustrative element. Illustrative elements are also an opportunity to develop a brand story and tell us more about a product visually.

12. Use Patterning
Patterning is a great way to add visual interest and a decorative element to a design. You can also use patterning to distinguish different varieties or flavors of a product.

13. Add Space for Visual Effect
If you want an element of the package design to stand out and have visual presence add an ample amount of space around it. Minimalist package design, like these hair products from Mr. Smith, demonstrate this design technique.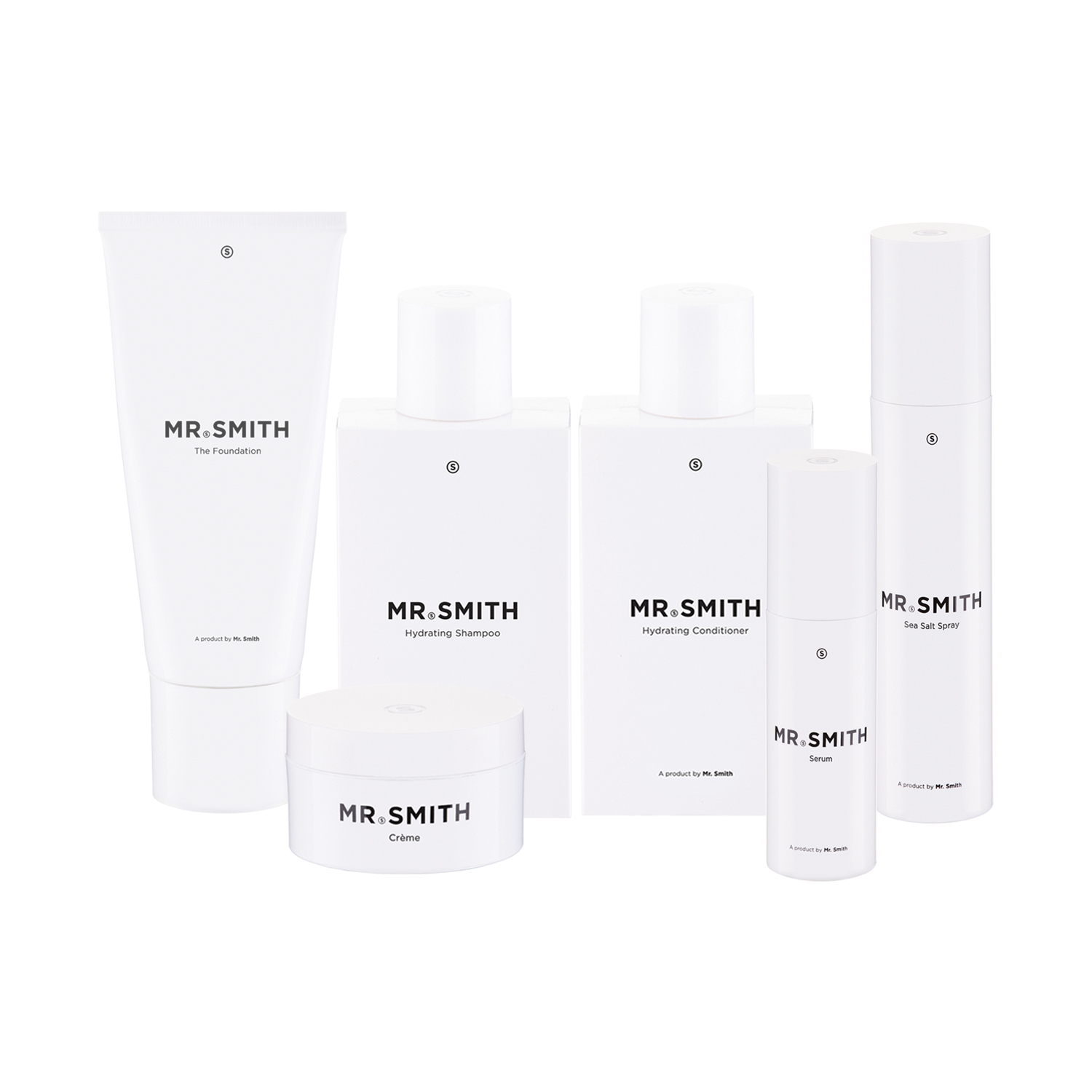 14. It's All About Presentation
It could be argued that all design is about presentation, however with packaging design it is definitely most important. Presentation is an integral aspect of translating and furthering the brand image or message. Does the presentation start with a bang or a whisper? Is the package design ephemeral and effortless or is it multi-layered, patterned and textured, with many parts? The Coco Fiori Share Collection presents as a large bouquet with sections that you can share to pass along peace and beauty to the people you love.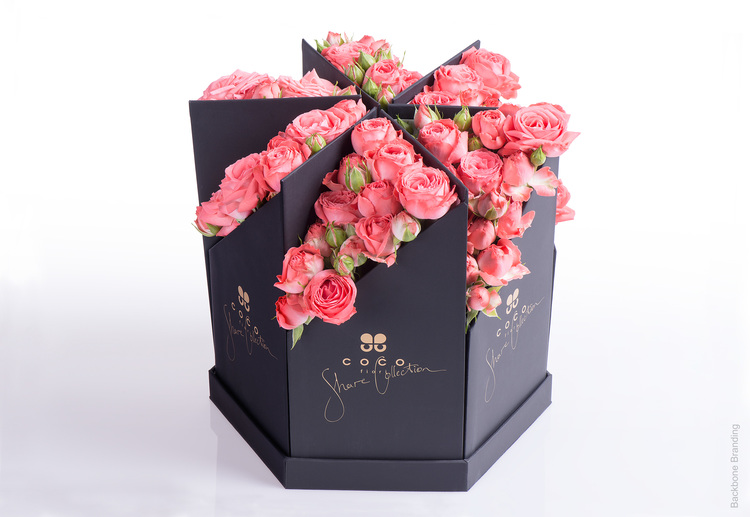 15. Give it Layers
Package design can be a lot like opening a present, especially for specialty items—consider the process of how the package will be opened and consider the layers through which the entire package presentation will be revealed. Is there an outer box? Will it have tissue paper or filling? Is there an inner box, what is the material? To make the most of your package design presentation, give it layers. The Wake up! design project has layers, tells a story and provides a way for the commuter to make the most of their morning meal on their commute.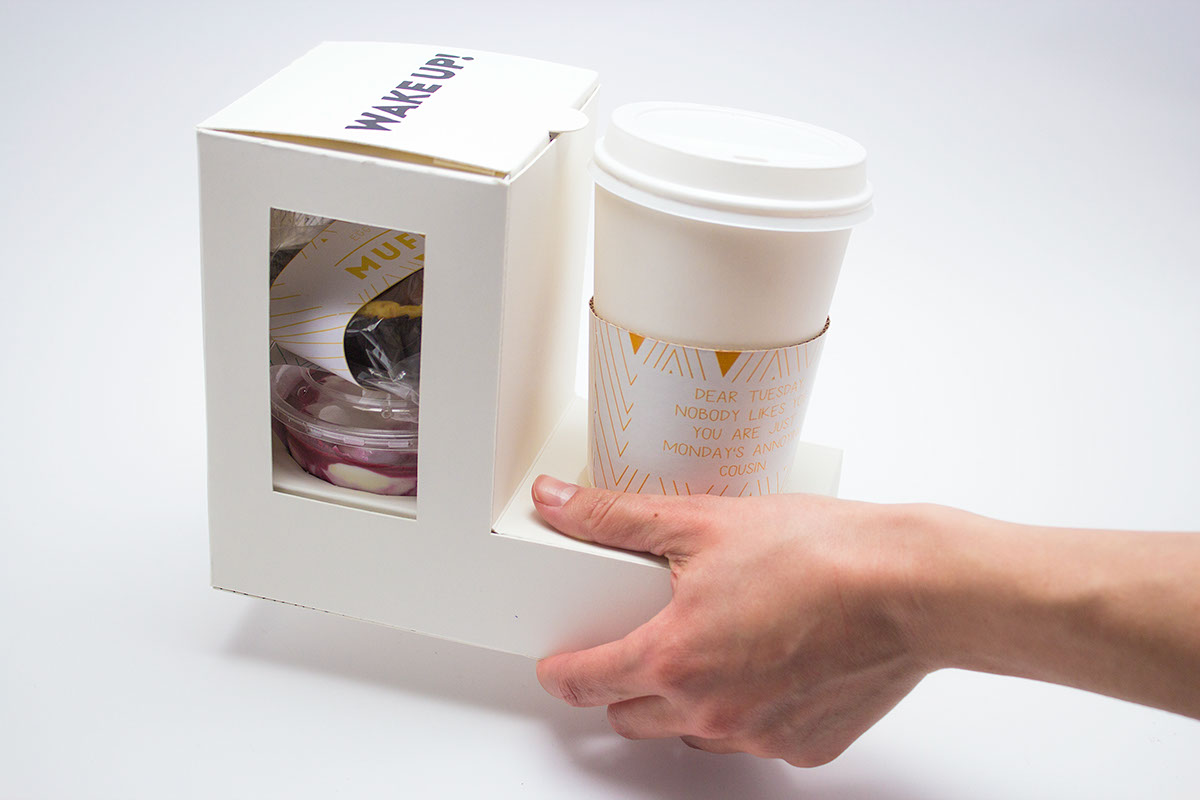 16. Packaging is Protection
Packaging for many products has a dual purpose of presenting a pretty package and also being a protective barrier between the product and the world. When choosing your packaging solution its important that you factor in this consideration, in particular when coming up with how sturdy the material needs to be. Barry the Tiny Yeti by Tougui comes in a solid wooden box with shavings, ensuring that he makes his journey safely.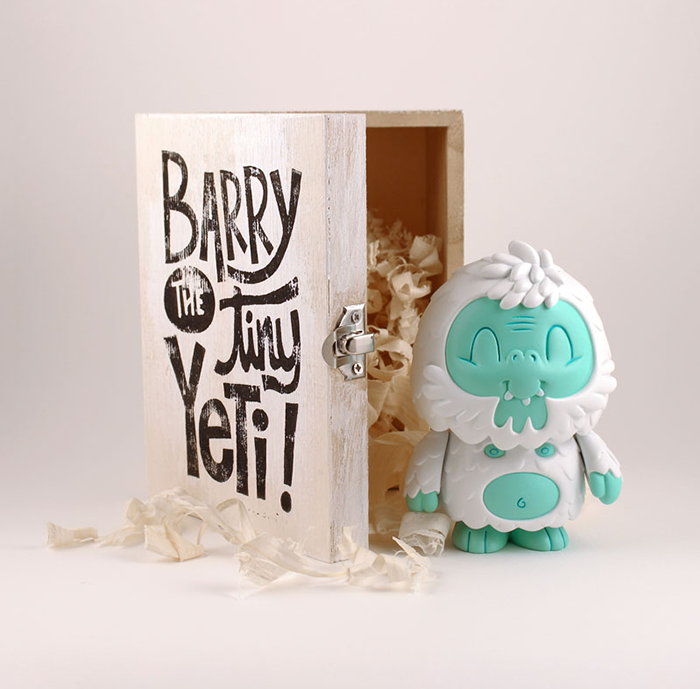 17. The Longevity Question
With a packaging design project you should also consider how long the packaging should last. Is it for perishables? Should it sit on a shelf for ten+ years? Should it biodegrade in a month or two?
18. Make it Fit in a Budget
With most clients you will have to seriously consider budget for your project. If you're on a shoe string budget consider creative solutions like using a rubber stamp to create a diy packaging label.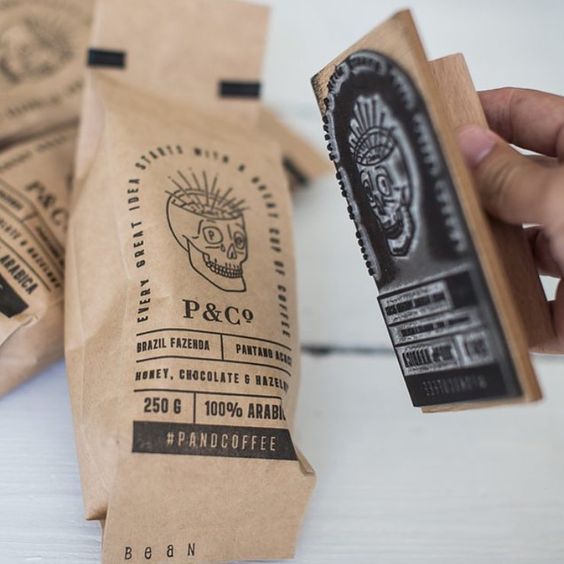 19. Oh So Extra-special
If you want to make your project appear carefully-crafted and special add some extras to the design like ribbons, twine or sealing wax.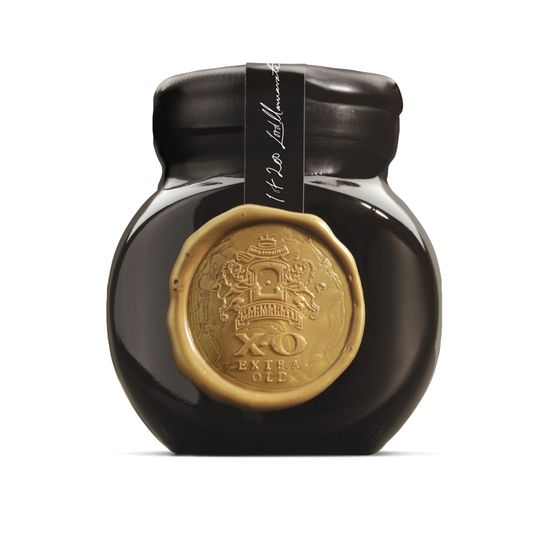 20. Consider Where It's Going
When choosing a package think about where it is going, where it will be housed and shelved. Will it need to stack side by side on a shelf and take up as little room as possible? Or is it supposed to be a showy product and stand out in the showcase in the middle of a store? When choosing the shape of your final product this is a key consideration. If the product is not merchandised correctly it can appear out of place or not very well designed.
21. Don't Forget the Details
It's far to common for a package designer to have just put the finishing touches on an excellent and well-balanced design only to find out that there are some additional less fun elements to include like barcodes or promo stickers. As designers, make sure to find out whether the packaging will include these elements right from the get go and make sure to fold them into the design.
22. Use 3D Revolve
To create mockups of your package designs you can use the 3D Revolve tool within Illustrator. Here is a video tutorial by Rebecca Bilbrey that goes through step by step how to create a 3d bottle and map a label to it.

For a more advanced, quickstart guide this video tutorial from Mohammed Hdila shows you how to create a coffee cup with a label using Illustrator 3D Revolve.

23. Use Offset Path instead of a Bleed
Setting up a bleed in Illustrator for your package design project can be a painstaking process because the shape of the packaging is not a straightforward simple shape like a rectangle or circle. The easiest way to calculate an accurate bleed then is via the offset path tool. You can find offset path by going to Object > Path > Offset Path.
24. Map Symbols to 3d objects
Symbols are highly useful in Illustrator because you can map artwork converted to symbols to 3D objects. If you have a design that is already 3D using Map Symbol will make it easy to add a label with the proper perspective to your project.
25. Apply Mockups
Want to visualize your work quickly? You can find many photo-realistic mockups on Creative Market that make it easy to preview your artwork fast via Smart Objects in Photoshop.
Try this soap label mockup by JoZOO,


A jar mockup from Akropol,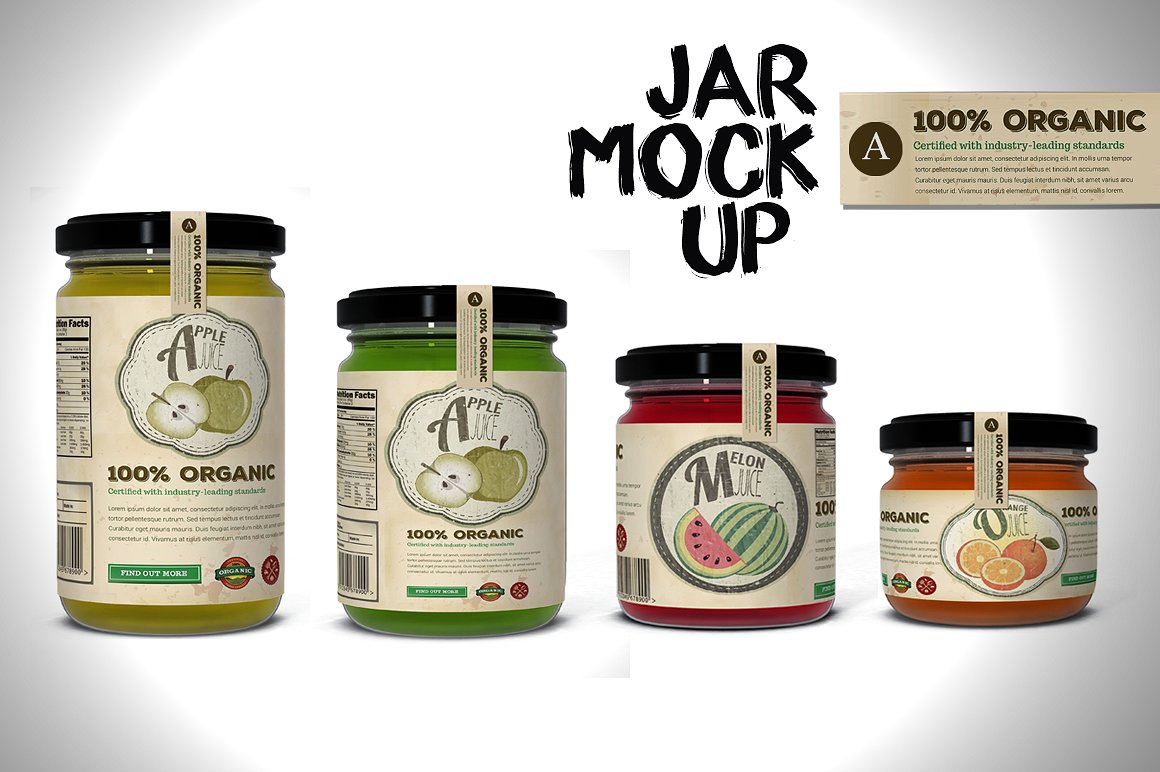 Or this incredible set of foil coffee bags with multiple finishes.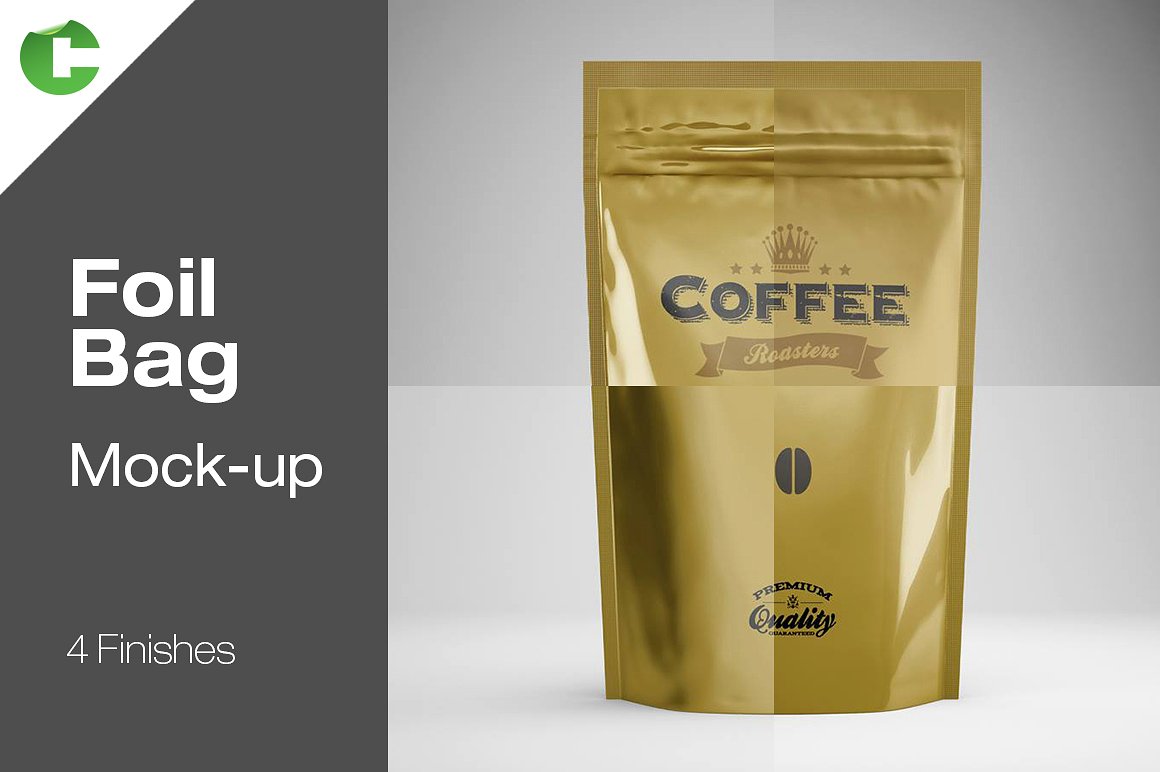 26. Invest in Some IRL Tools to Make Your Own Packaging
If you're making your own boxes and other packaging you'll need a paper trimmer with scorer, embossing tool, ruler, Exacto knives, a cutting board, some standard card stock, drawing pencils, and an eraser. You can find these at an art supply store like Dick Blick, most office supply stores and online at sites like Amazon.
27. Create Your Own Pillow Box
To get an idea of how to organize and combine materials for your own DIY packaging, take a look at this easy to follow tutorial on how to create a custom pillow box for a jewelry design business.

28. Know Your Boxes
Package design comes in many shapes and sizes but the most common one is a box. It's important to educate oneself about the many boxes to choose from so you pick the right solution for your project. Here are some box types to consider: matchbox, display box, tuck end construction, neck box, hinged neck box, clamshell box, book style box, tray with sleeve, slash case, portable box with handles, hanging box, folding box, and collapsible box.
29. Learn your Closures
Boxes also have multiple closure types that are another factor to consider when choosing your packaging. Some closure types include: magnetic, tab, latch, snap lock, and tuck.
30. Advance your Game with Esko Studio
If you have the budget, Esko Studio makes premium 3d packaging design software kits for designers that work in Illustrator and CAD. You can create professional level designs quickly and also create stunning photo-realistic virtual prototypes in a variety of settings. If you don't want to purchase the entire solution their integrated plugins are quite helpful.
https://www.esko.com/en/products/studio
31. Creative Concept and Sketch It Out
Before you begin in any application start with some free-flowing creative concepting using pencil and paper. Sketching is a great way to explore what kinds of packaging solutions may work as well since you can get an idea for how much space there is in a design for the information you need to include.
32. Use Good Quality Materials
If you're working on a client project put as much research into the materials as you do any other aspect of the design. If your clients have the budget, use good materials. In the case of a wine label design invest in quality paper like the Classic Wine Label Papers from Neenah.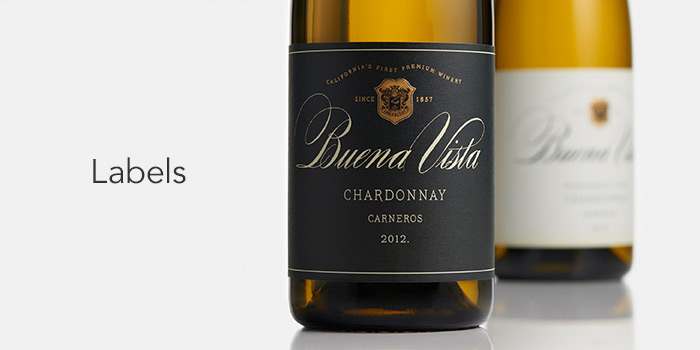 33. Get to Know Finishes
Paper finishes provide a way for your package design project to stand out and have a premium look. You can choose from gloss, matte, metallic, and more. Specific print techniques to explore include spot varnish, lamination, hot and cold stamping, embossing and debossing and diecutting.
The Exotic Coffee Collection by Artemov Artel uses a gold and silver metallic finish on black matte.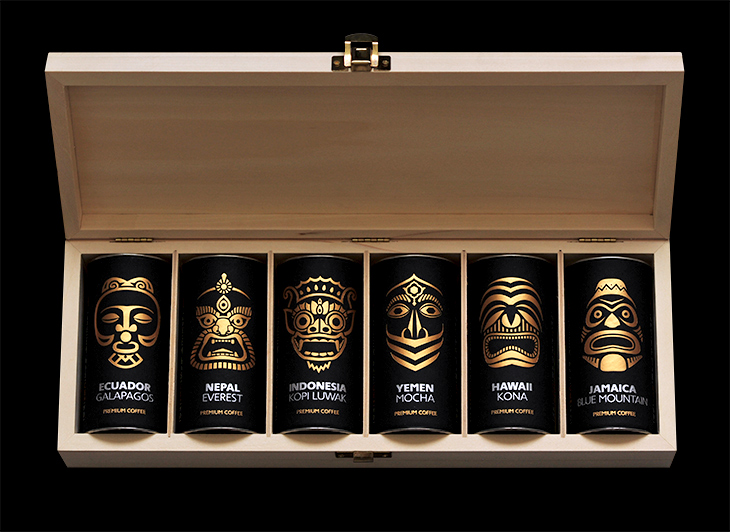 34. Explore New Materials
Fibermark, a subsidiary of Neenah papers, offers a wide variety of materials for premium design projects. The Illusio board has an otherworldly look and its multi-faceted hues have intense color shifting on each fold and side.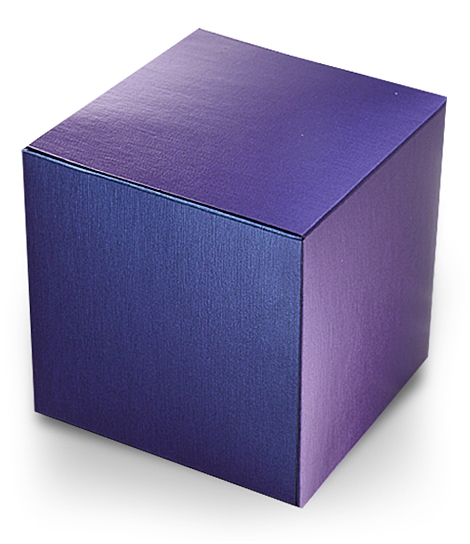 35. Go Eco
The field of eco or green packaging has come a long way and you can find many different eco packaging solutions at any price point. An interesting and innovative solution has been found by Ikea. They recently unveiled new packaging made out of mycellium, or mushrooms, that is completely biodegradable, light, and effective for protecting items in transport.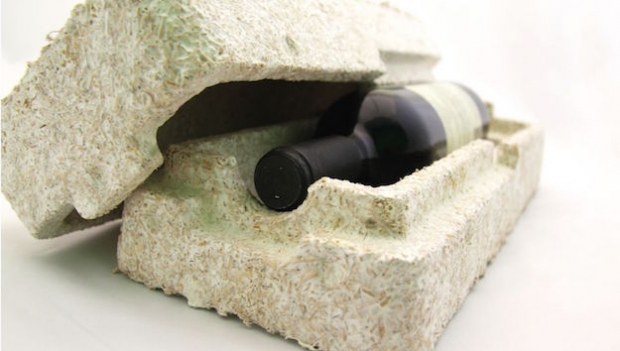 36. Test Tech
In addition to eco solutions, there are other high tech packaging materials to try. The Filmdex Cast and cure system produces 3D imaging on the surface of a UV coating or varnish, for instance.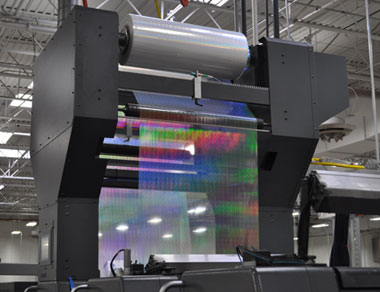 37. Try Wood or Cork
Wood and cork veneer is also a new and on-trend solution you can find in packaging projects today. Wood veneer has a rustic yet premium look that many people like.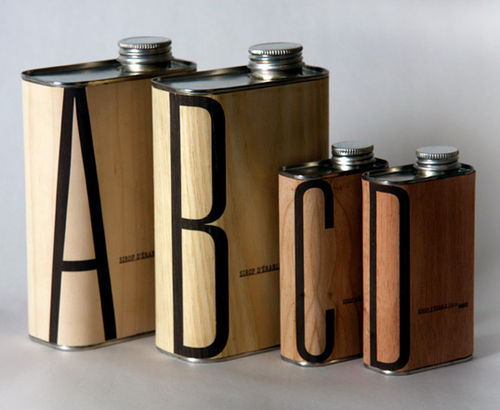 38. Die Cut It
If you want to create package design with cut out shapes invest in a die-cut machine for your home or work with a printer that does die cut printing. Die cut printing can be delicate and intricate or bold and simple.
Die cuts of all shapes and sizes add visual depth to a design. In many cases they function as a kind of window you can look through to see the product itself.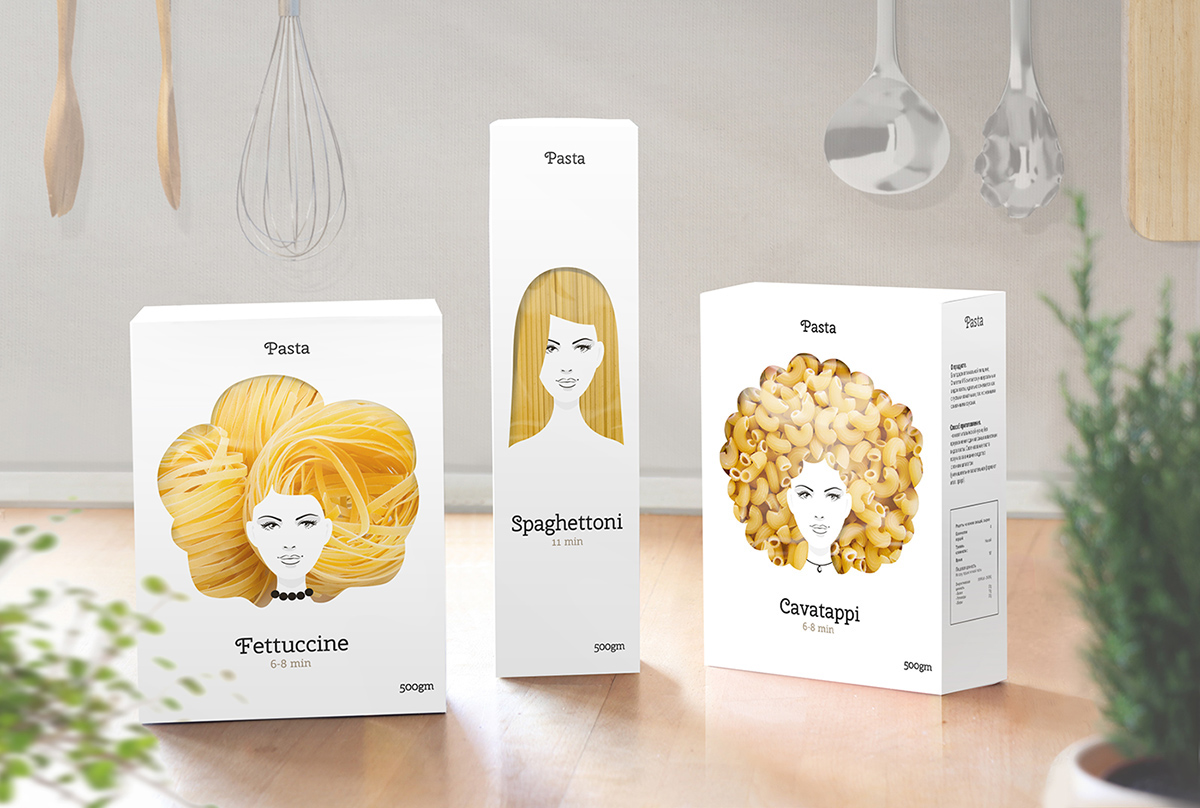 39. Make it Tactile
To add another sense dimension to your package design add a tactile element. You can mix high-touch surfaces to create a new impression as well. Silky, sandpaper, dimpled, and plush are some tactile solutions to consider. The Lazarus Wine project has actual embossed braille for their label design.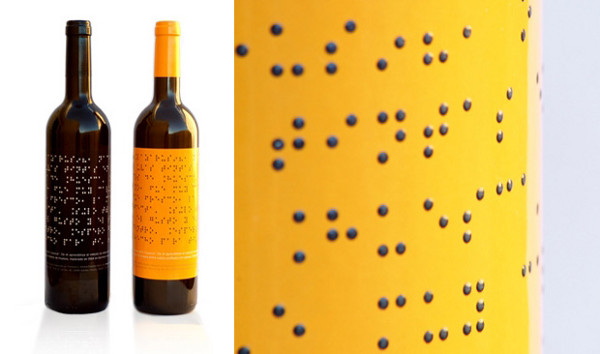 40. Do Different Shapes
Designers who want their product to have a contemporary and even futuristic look are exploring using new shapes these days. A popular choice are the many Tetrapak designs for food and beverage. Tektrapak packaging is light-weight and stores food and drink safely, it's also designed to fit nicely on a shelf and take up less space during transport. Recently Tetrapak launched it's first entirely plant-based carton.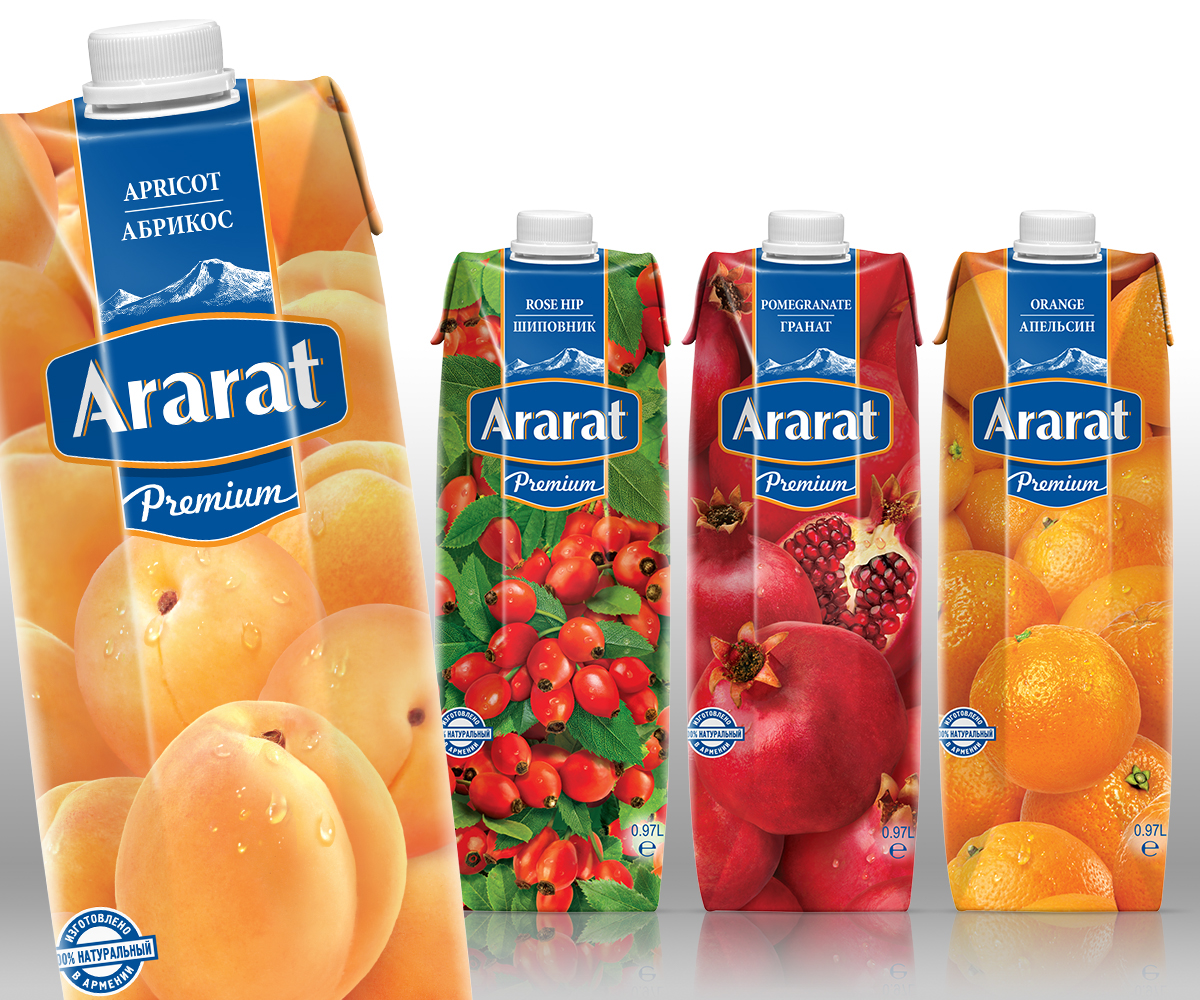 41. Wrap It Up
Tissue paper printed with a logo, monogram, pattern or illustration is a way to add elegant detail to your design without spending a lot of money. You see it often used with glass packaging for wine and spirits or food products.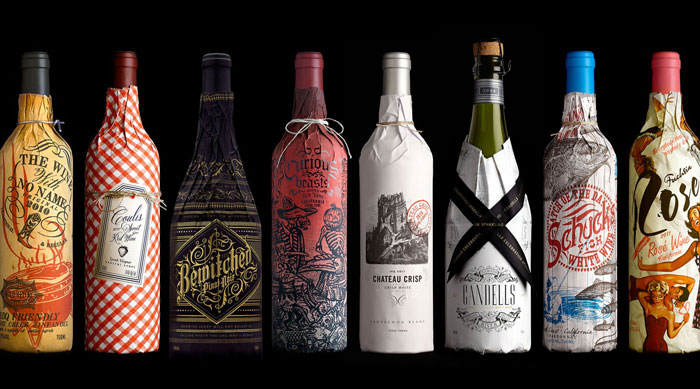 41. Shrink-Wrap It
Shrink-wrap has a new image and is being used in luxury and premium design projects to add a lo-hi edge to projects.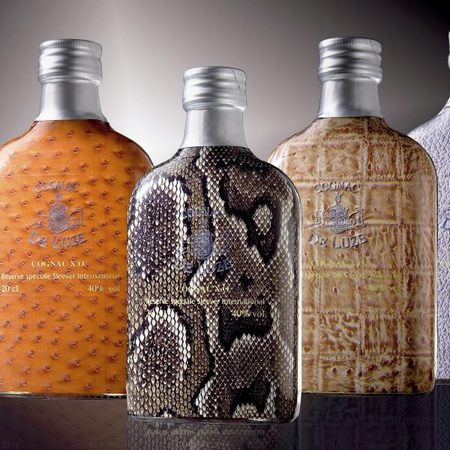 42. Shrink-Sleeves, a Low Cost Alternative
Shrink sleeves are a good solution for cans since they can be digitally printed. Craft brewers use shrink sleeves as a low cost alternative for printing large quantities as do other beverage manufacturers. Chapman's Brewing Co packaging designed by Cue demonstrates how premium shrink sleeves can look.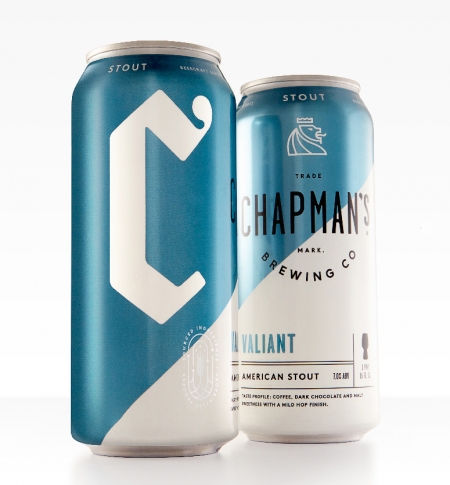 43. Watch Breaking Out of the Box
Breaking Open the Box is an excellent audio presentation created by The Dieline with two leading designers and thinkers in Package Design. David Turner of Turner Duckworth and Vince Voron Head of Design Coca-Cola discuss three global brands and how package design plays a large role in clarifying their brand message and purpose.
44. Be Innovative
Regardless of your budget its always possible to come up with an innovative package design solution. The more you know about the materials and options at your disposal the easier it is to come up with totally unique designs.
Urban Oasis is a packaging project that enables people to grow vegetables in urban environments. The packaging includes a pot, soil, fertilizer, gardening tools, seeds and a watering can in a tiny form factor.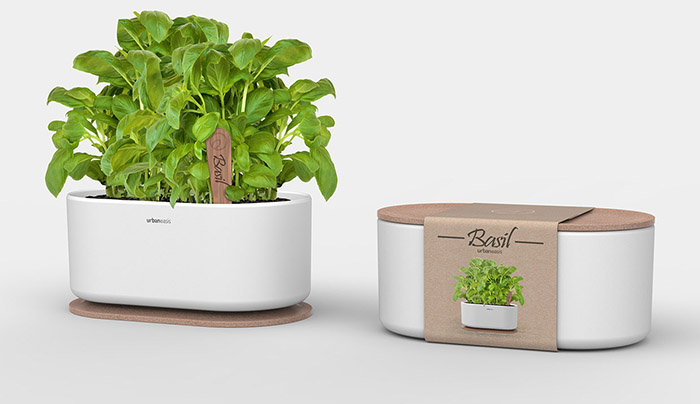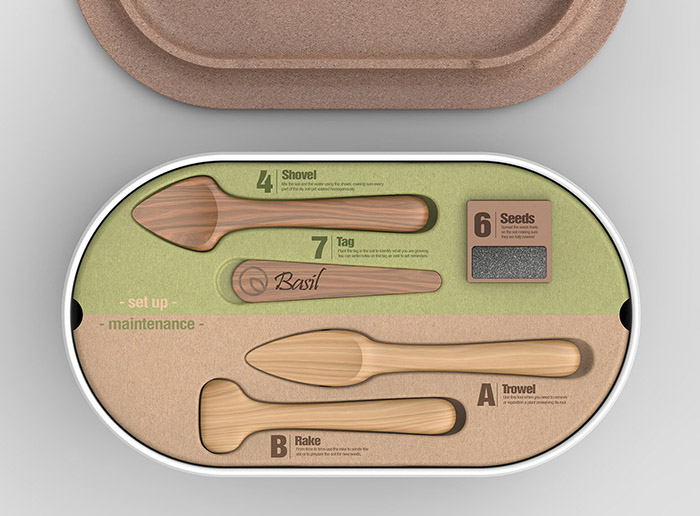 45. Create a Box Template in Illustrator
You can find some good video resources online as well to help you jumpstart your packaging design skills. Here is a nicely presented video about how to create a box template.

46. How to Make a Perfume Box Dieline
A perfume box is one of the more popular package design choices, so it's good to know how to make one.

47. How to Read a Dieline (Cut vs. Fold and Flaps)
If you are not sure where a cut or a fold is, this short intro from Lynda.com explains it all very quickly.

48. Giles Calver: What Is Packaging Design?
For a great concise online lecture, have a listen to Giles Calver author of What is Packaging Design? he discusses the basics of package design for food producers.

49. What If There Was No Packaging?
If you've ever wondered how much packaging matters then check out this video art project by Container and Packaging Supply that explores how integral and essential packaging is to our lives.

50. Prepare to Print
When you are finished with your package design project make sure you have followed the printer spec and save the file as a high-resolution print ready file. You can provide the printer with a high resolution PDF or Adobe Illustrator file and make sure to include Pantone and/or CMYK color information. A fast and simple way to export your project for the printer is to use the Package feature in Illustrator.
---
Products Seen In This Post: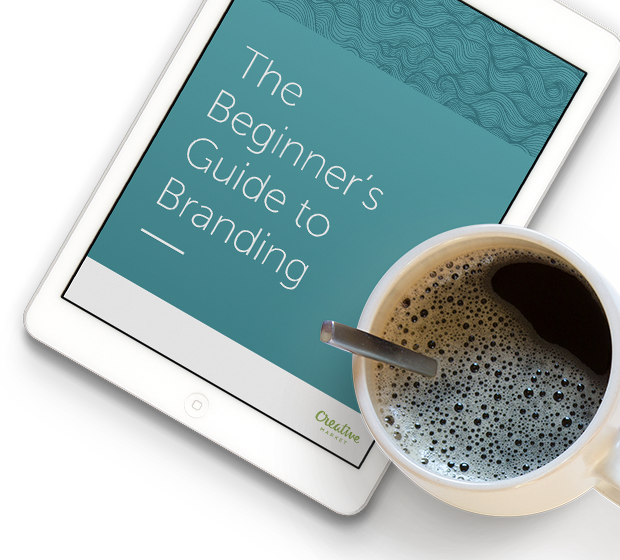 Free Beginner's Guide to Branding
Designing your own brand?
A fun, friendly, FREE guide to build a stellar brand identity.
Download now!
Austin Knight
UX Designer, speaker, and author with a background in marketing. I currently work at HubSpot, overseeing the UX for HubSpot.com, INBOUND.com, the HubSpot Blog, and a range of additional front-end web properties and tools, which are used by more than 4 million visitors per month.
View More Posts