How to Get Design Feedback With Online Tools
In the world of design, it's easy to think of feedback as a necessary evil. But it doesn't have to be a painful process. There's a veritable treasure trove of online tools that can make the task simpler. And there are new ways cropping up every day. To help you narrow the field (and let you get back to doing what you do best – designing!), we've gathered a few of the best ways for designers to get feedback on the web. Let us know what you think in the comments.
Create A Survey
Sometimes the easiest way to find out what people are thinking is to just ask them. Sites like Survey Monkey let you create simple polls and surveys to solicit feedback. The results are tallied and organized visually, so you can quickly and easily see say, which homepage people prefer (A, B or C) for example. A survey also lets you test and gather feedback on copy options, like which headline or which call to action works best.
See Your Design In Action
It's not always easy for users to put down in writing why they may or may not like your design. In that instance, a site like Try My UI lets you get real user feedback in the form of a video. After uploading your design or website, Try My UI commissions a narrated video with detailed feedback on how your design was perceived by users.
Take Out The Red Pen
Back at school, the teacher's red pen was often associated with mistakes and calling out what you did wrong, but times have changed. These days, sites like Red Pen and Five Second Test let design teams get instant, clear feedback on design comps and mockups. Simply upload your design, add a few annotations, and send it to your team (or client). They can respond with visually-led feedback pinpointed to specific UI or graphic elements.
Gather An Army
Gone are the days when you had to hire a market research firm, arrange ten people in a boardroom and order a pizza in order to gather user intelligence or feedback about your design prototypes. A site like Feedback Army lets you solicit instant user feedback from an anonymous online audience and pay for it using Paypal or your credit card.
Ask The Internet
When all else fails, or if you just want to keep things simple, you can always go the simple route. Social media offers a number of tried and true channels for garnering design feedback. Criticue offers a peer-driven feedback system that lets people get critiqued by like-minded industry practitioners. Dribbble is a favorite amongst the design community for getting feedback and opinions on UI elements such as icons, logos and other graphics. And of course, you can always just your network on LinkedIn, Facebook or Twitter.
So there you have it, a few different ways to get design feedback online. What do you think? Let us know in the comments which methods have worked for you.
---
Products Seen In This Post:
---

Free lettering worksheets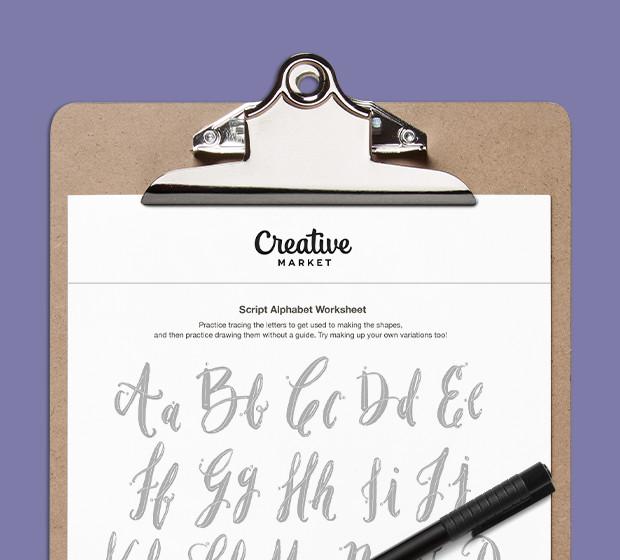 Download now!

Getting started with hand lettering?

Download these worksheets and start practicing with simple instructions and tracing exercises.
Download 6 Products for Free
---