How to Create an Online Print Product Shop With No Stock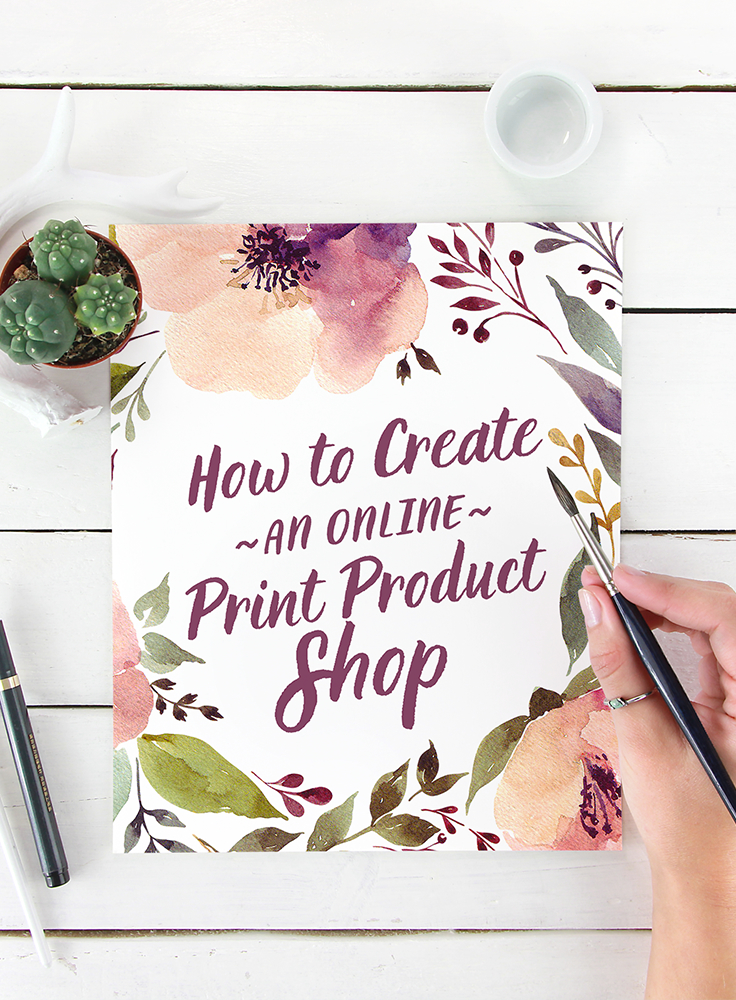 Opening your own print shop doesn't require massive amounts of upfront investment. These days, you don't need to lease physical space, you can open an online store instead. You don't even need to invest in inventory, since you can now work with a print-on-demand drop shipper to print and ship your products for you. Sounds like something you'd like to try? Read on as we walk you through the process of opening an online store painlessly and optimizing your products to get more sales.
All you really need is an e-commerce platform, a drop shipper, and some marketing gusto to bring your online store to life. Bring on your design ideas, and get ready to make some extra income!
---
Part 1: Picking your platform and theme
The first thing you're going to need is an e-commerce platform to run your store. Think of it as your piece of online real estate.
There are many platforms and websites you can use to do this, like Shopify, WooCommerce, and Ecwid, to name a few. Each platform offers different features and price points, so shop around and decide which one best meets your needs.
If you're a new seller, you might want a simple, user-friendly platform that's easy to set up and with limited fees. Or if you have more tech experience, you might want a platform that's customizable to your liking.
For the purposes of this blog post, we're going to focus on WooCommerce as an example.
What is WooCommerce?
WooCommerce was built to integrate with WordPress, so if you're already using WordPress, this is an excellent choice.
WooCommerce benefits:
Integrates with one of the most popular and trusted content management systems
It's completely customizable – set up your store exactly the way you want it
It has plenty of extensions to help run your store
It's free
However, WooCommerce requires some technical and programming knowledge to set up, so there may be a learning curve. In addition, although WooCommerce is free to use, it doesn't offer hosting.
What does that mean?
Hosting involves leasing space from a hosting provider's server to run your website. Some e-commerce platforms already come with hosting, but WooCommerce doesn't. This means you'll have to find a hosting provider yourself, which costs time and money.
In a nutshell: WooCommerce offers a ton of bonuses and options for customization. But you'll need some technical know-how and your own hosting.
Picking a WooCommerce theme
Think of how you feel walking into your favorite brick-and-mortar store. How is the store laid out? What kind of music is playing? The atmosphere of the store contributes to your buying experience, and this is true for online stores too.
Creative Market offers a variety of customizable WooCommerce templates that allow you to tweak design elements until you get the right look and feel for your brand. Here are some WooCommerce-compatible themes you may want to look at:
---
You'll also want to take a look at these Print-on-Demand Finds: handpicked assets that are ready to license and turn into an end product for sale.
Part 2: Installing Printful
The next step is connecting with Printful, AKA the drop shipping service that'll print and ship your products.
What's drop shipping?
Drop shipping is when a third party stores, prints, and ships products for you to your end customers.
This is a cost-effective way to get started in e-commerce because you don't need to invest money upfront in buying inventory or equipment. Your drop shipper prints your orders on-demand, so you only pay when a customer buys something from you.
What's Printful?
Think of Printful as your drop shipping fairy godmother that handles printing and then some.
It also offers helpful extras to make your life a little easier:
Get sample orders for 20% off and free shipping worldwide
In-house designers that can work their magic on your designs and photographers that can take professional-grade photos of your products
Friendly support that's available 24/7
They're a white-label service, so their brand isn't visible anywhere on the package
Installing the Printful extension
Printful integrates directly with WooCommerce. Which means that once your WooCommerce/Printful connection is set up, your orders will be processed and shipped out automatically.
Watch this tutorial to learn how to install the Printful extension to your WooCommerce store:
---
Part 3: Taking care of finances
Setting your prices and payment options is a critical step in your store's setup. You need to price your items fairly and get paid for your efforts.
Setting your retail prices
With drop shipping, there are two transactions that take place when a customer buys something from you:
You charge your end customer your retail price
Printful (or whichever drop shipper you use) charges you the base price for the product that was ordered
As an example, let's say you sell mugs in your store for $15. When a customer buys one from you, you charge them $15.00. Printful charges you $8.95, which is their base price, and that leaves you with a profit of $6.05.
How much should you be charging for your products?
It can be tricky to strike a balance. You don't want to overcharge and scare off potential customers, but you also want to be compensated for your hard work. The key is to look at your target market. Who are you selling to? How much would they be willing to pay for what you're offering? Also look at your competition – how much are they charging? How are you different (or better)?
The current trend is for consumers to move away from big box retailers and go with e-commerce and specialty stores. Use this in your value proposition – by buying from you, your customers are supporting an independent retailer and getting a one-of-a-kind product.
As a rule of thumb, aim for a minimum profit of 30%.
Setting up your payment gateway
What kind of payments will you accept and which processor will you use for your transactions?
The standard is to accept payment from credit cards and/or PayPal. There are a ton of payment gateways to choose from on WooCommerce – browse their list of extensions here. When making your decision, be sure to take into account their commission fees.
Taxes
As an online seller, you will most likely have to charge sales tax. Sales tax is charged to customers that buy something in the same state where you have a presence. For example, if you're located in California, you'll have to charge sales tax to your customers ordering from California. Regardless of the type of shop you're setting up, it's always best to consult a tax specialist to find out specifics for your case.
---
Part 4: Creating designs
Before you run wild with your design ideas, familiarize yourself with your drop shipper's guidelines. It's important to create files that meet their requirements, or your prints might not turn out well.
Here are some basic pointers to keep in mind with your designs that apply to most drop shippers:
The print area. Some products have a limited space that can be printed on, so your design needs to stay within that area.
The DPI (dots per inch). Be aware of the minimum recommended DPI. If your DPI is too low, the design will look pixelated when printed.
Remove backgrounds. Keep your backgrounds transparent in Photoshop, otherwise they'll also get printed.
Color matching. The colors you see on your screen won't always look the same when printed in real life.
You can also create a mockup photo with your design. A mockup is an image of your design on a product. Use them as product photos for your store, and you can use them as a reference to give you an idea of how the finished product will look.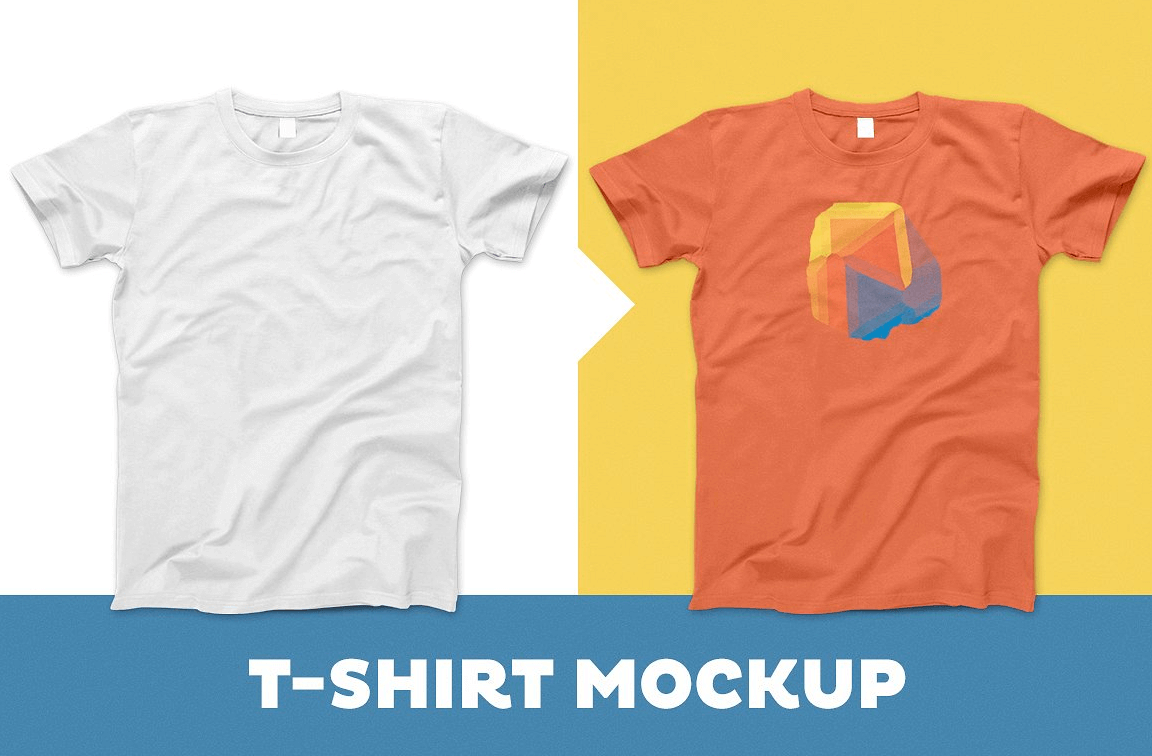 You can create mockups with Printful's Mockup Generator, or download a mockup template from Creative Market and customize your design using Photoshop. Here are some examples:
Design Resources
If you're not a designer, don't despair! You don't need to be a Photoshop wizard to create designs. Here are some resources that can help.
1. Creative Market – Creative Market has templates to make it easy to design your shop's logo, product mockups, and WooCommerce-powered website. Here are some great resources:
2. Printful Design Services – Printful's in-house design squad can create designs for you. They can do minor tweaks, or create an entire design based on a simple sketch.
3. Find a freelancer – Check out sites like Fiverr, Elance, or 99designs.
---
Part 5: Optimizing your store
Don't just cross your fingers and hope that customers will find your store once you've built it. Earning sales and a customer base takes hard work. These are things you can do on your store to make the buying and browsing journey easier.
1. Product photos & descriptions
Someone has clicked on your product. Now you've gotta pitch them and make the sale through the product's photo and description.
Product Description
This is not only the place where you inform customers of what your product is, but you can also develop your brand's voice and personality.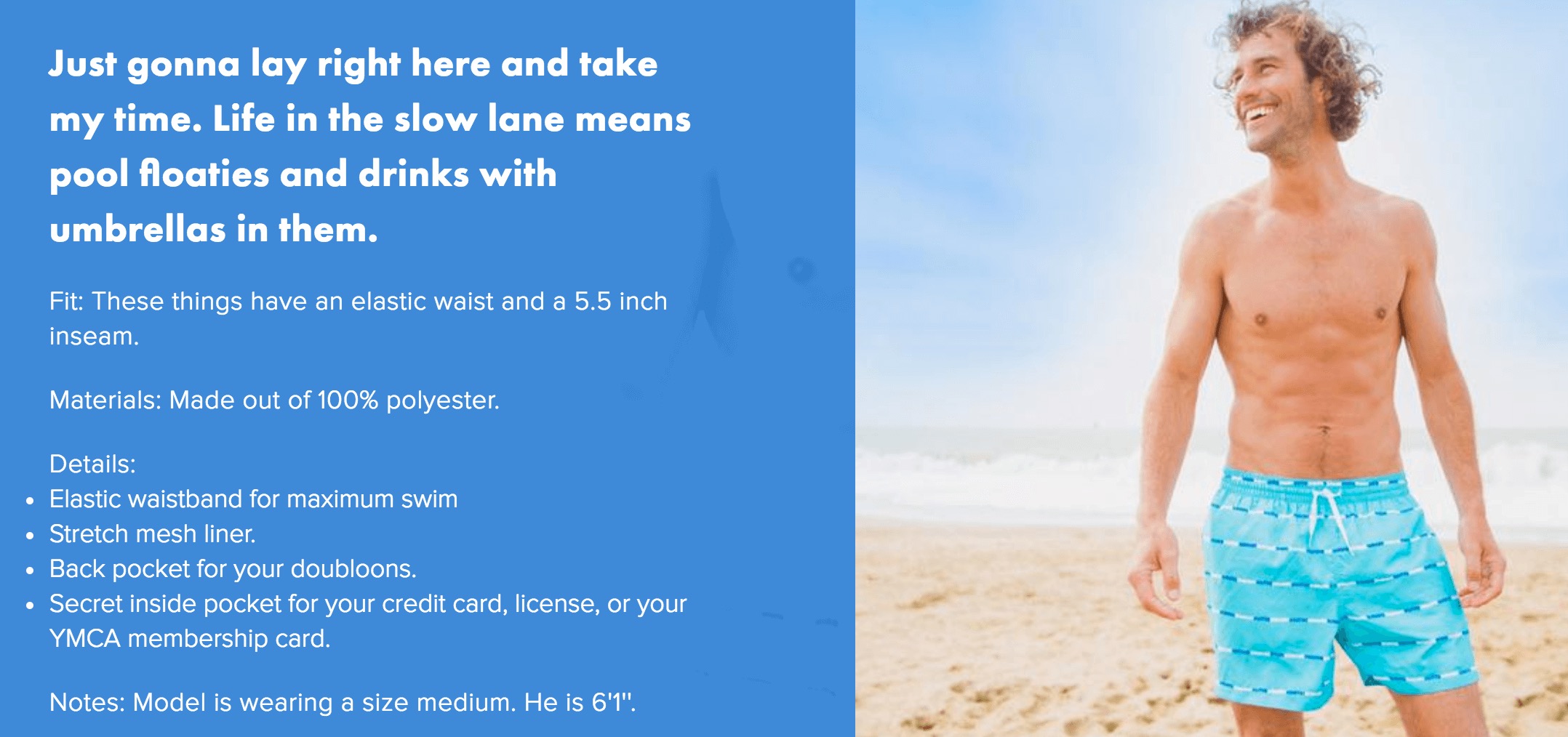 Source: https://www.chubbiesshorts.com/products/the-slow-lanes?coll=d-the-swim-trunks&position=28
For apparel products, include information about the fit. Add a size guide and give some context on what people can expect (eg. is the product more form-fitting or loose fit?). Including a size guide also minimizes returns because of sizing issues.
Be descriptive. Don't just say that your product is high quality – describe why.
Include practical information about material, washing instructions, etc. For example, if you're selling mugs, specify whether they're dishwasher safe.
Think of what kind of language appeals to your audience and how you want to set the tone for your store and your brand.
Product photos
Keep in mind that your customers can't touch and feel your products like they can at a brick-and-mortar store. It's up to you to show them how your products look through photos. Plus, studies show that high-quality photos increase conversions.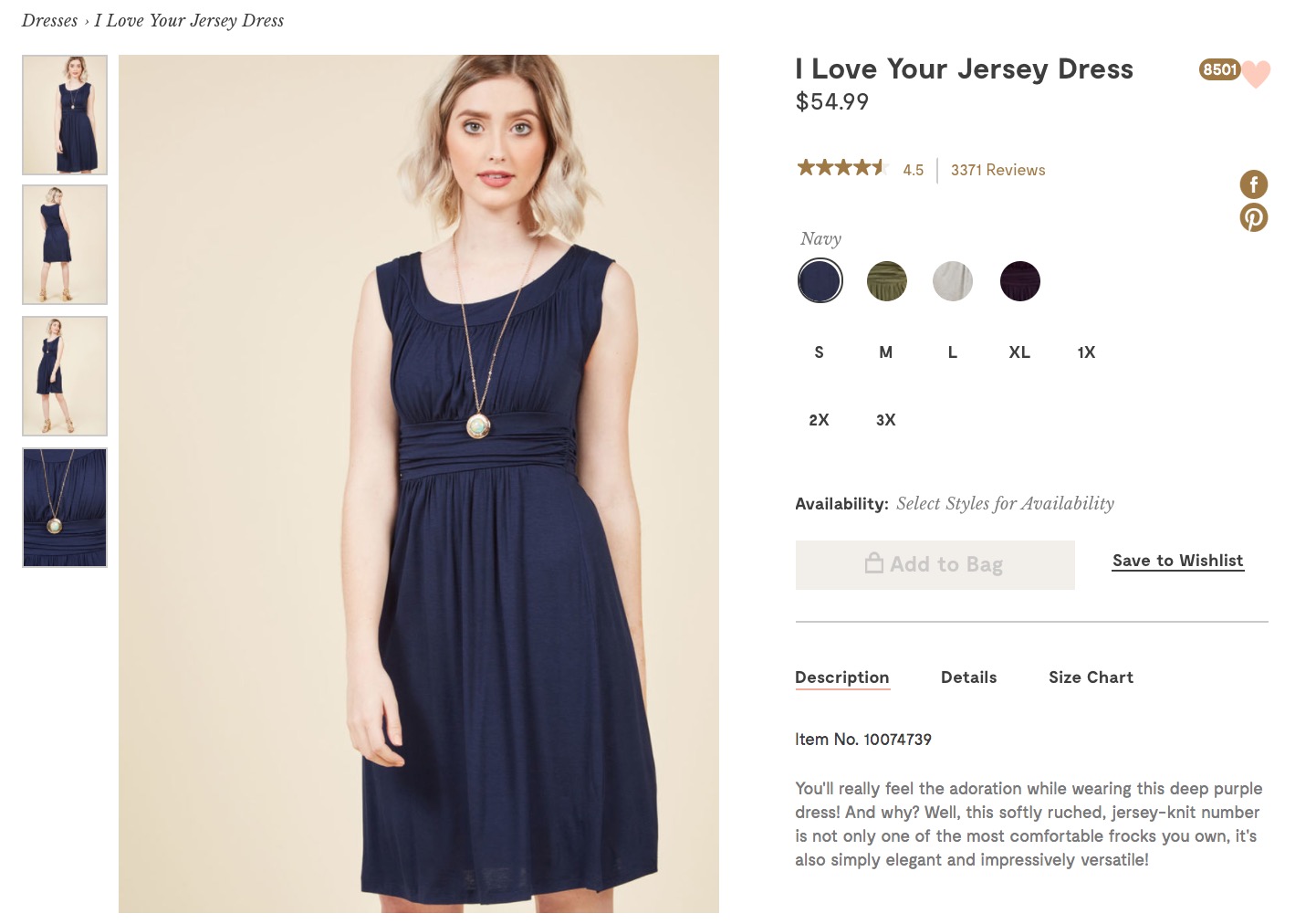 Source: https://www.modcloth.com/shop/dresses/i-love-your-jersey-dress/10074739.html?dwvar_10074739_color=083&cgid=dresses_107#start=14
Make your photos zoomable so customers can closely examine the design and other fine details.
Include lifestyle photos. This'll help customers picture themselves using your products.
Show multiple angles. Show how your products look from the front, sides, and back.
Product videos are growing in popularity and they increase conversion rates.
2. Checkout should be simple
This seems obvious, but you'd be surprised at how many stores miss the mark. Make it super simple for customers to checkout; each step of the process needs to be crystal clear.
Is the "buy now" call to action clearly visible on the product page? And is the shopping cart icon clearly visible?
How many steps does your customer have to make from clicking "buy" to the actual purchase? The more steps, the more likely your customer will give up on their purchase.
Include safe checkout seals. That'll add legitimacy to your store and your customers will feel like it's safe to enter their credit card info.
And most importantly, test the checkout process yourself. Make sure it's easy and bug-free.
3. Add customer testimonials
When you're a new store on the block, you need to prove that you're a legit business and earn the trust of your customers. A great way to do this is through customer testimonials.
Include user-generated photos on your products page. Comb through your social media accounts to see whether people have tagged your products.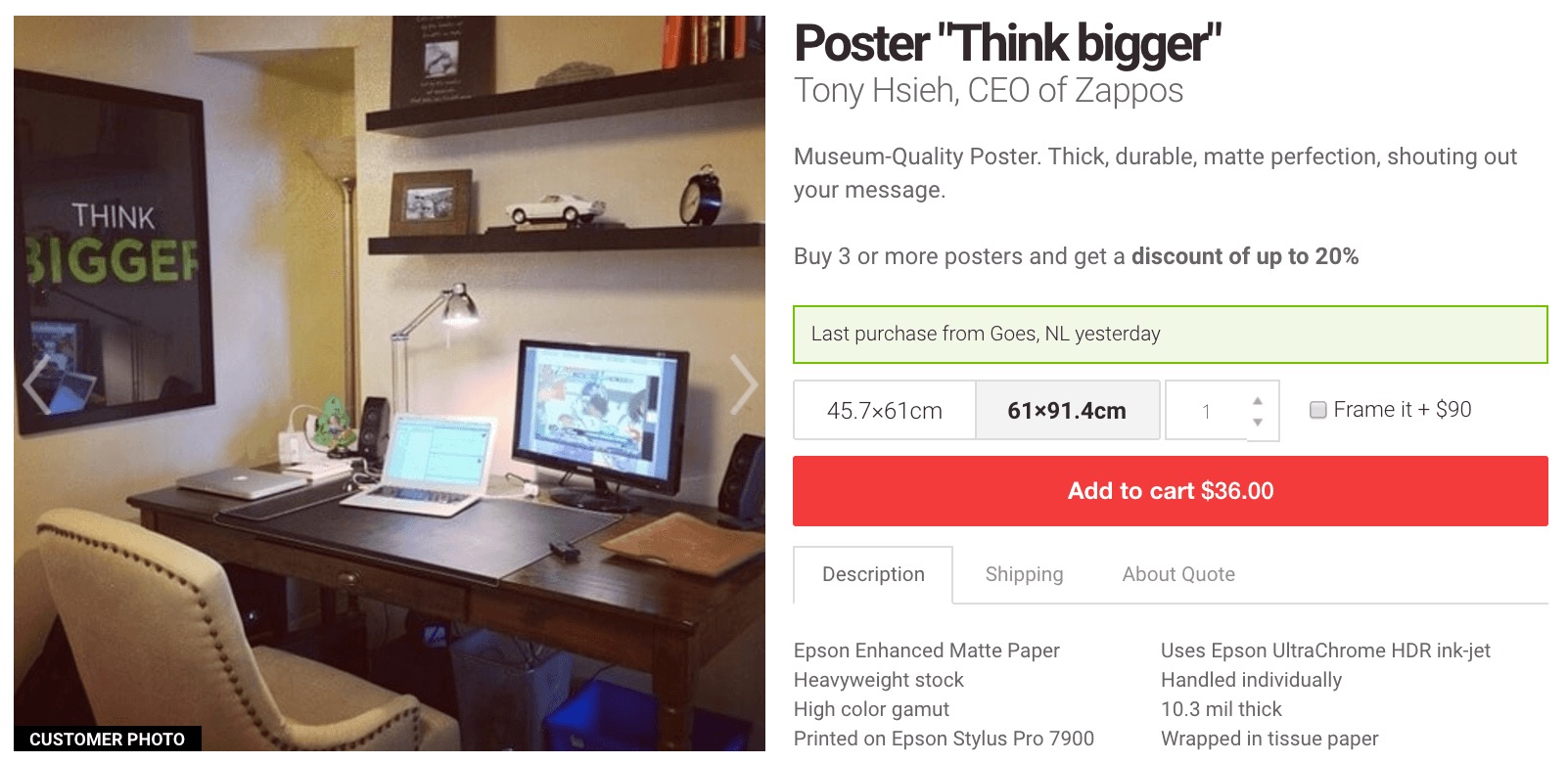 Source: https://www.startupvitamins.com/products/startup-poster-think-bigger-tony-hsieh
And it may seem obvious, but the best way to get testimonials is simply to ask for one. If you had a positive interaction with a customer, ask them whether they'd be willing to write up a testimonial for your store.
---
Part 6: Marketing tips for your store
How do you actually get customers to visit your lovely, optimized store? Through marketing. You'll have to test which tactics work best for your niche, but these are a few tips to get you started.
1. Be active on social media
Social media platforms are a free way to bring awareness to your store. You shouldn't focus on every single social media channel out there: it'll be too time-consuming to do it right. It's better to master a couple of key platforms than to spread yourself too thin. Look at where your audience hangs out and focus there.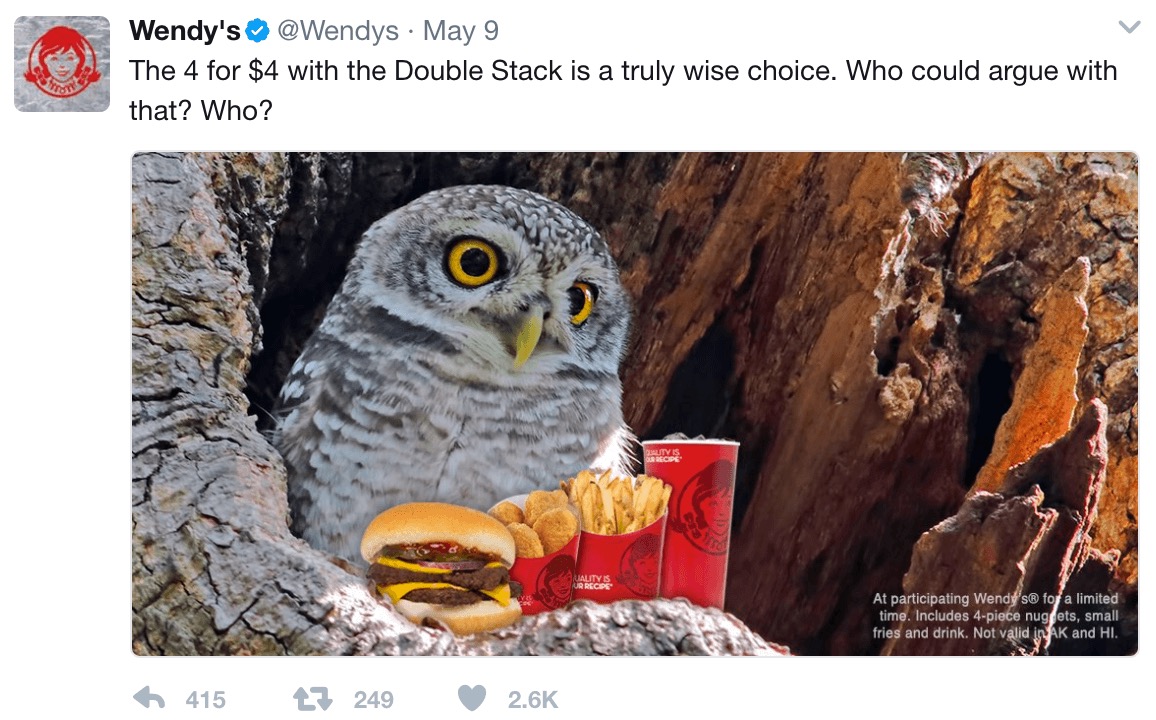 Source: https://twitter.com/Wendys/status/861970852669272064
You can post your own products and updates, and announce any sales or giveaways. Social channels are also a great place to engage with your customers. Add social share buttons to your shop so visitors know where to find you.
2. Participate in forums
Find places online where other e-commerce entrepreneurs hang out. T-Shirt Forums is the place to be for all things in the t-shirt biz. You'll also find tons of relevant subreddits on Reddit, like r/ecommerce or r/entrepreneur. Interact with other people there, ask your questions, ask for feedback if allowed, and get to know other people in the e-commerce community.
3. Run Facebook ad campaigns
Running Facebook ads will require some investment. But you don't need to spend a lot to see a return.
You can create very targeted ads based on people's interests, age, location, and more. And create re-targeted ads: show ads to people who have already been on your website. This is effective because these people already know about your brand, they just need a nudge. Look up how to create targeted Facebook ads (and more budget-friendly marketing tips) here.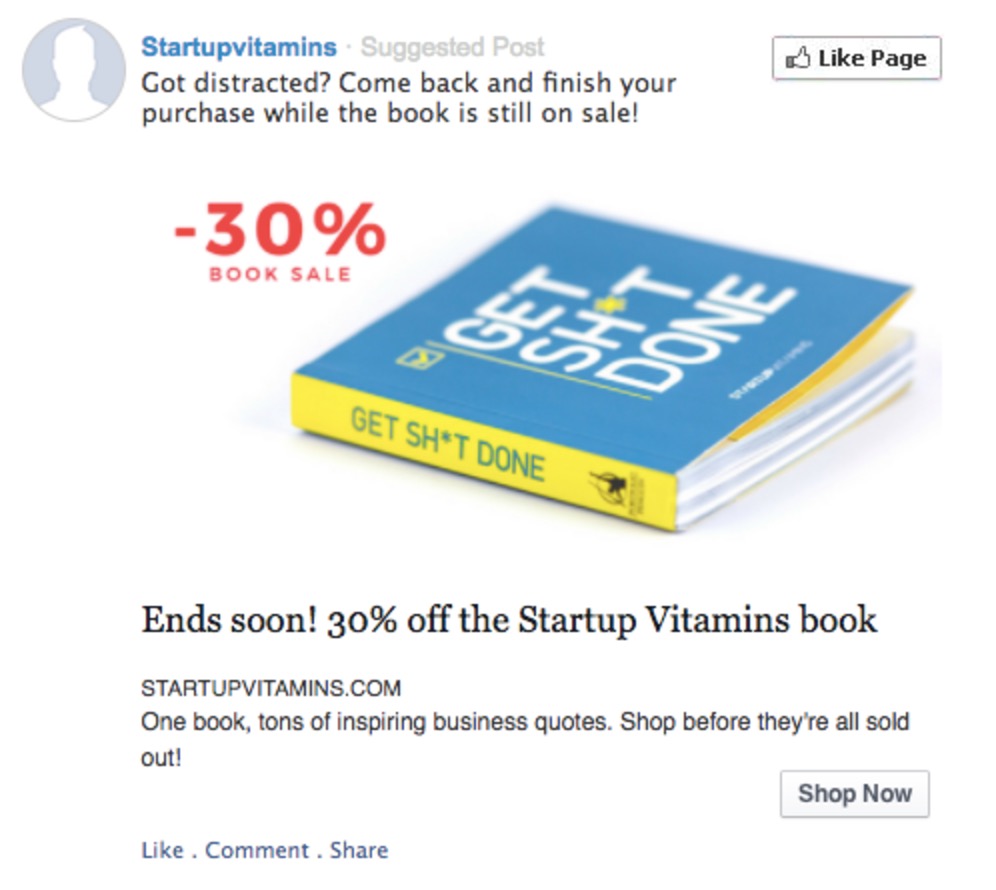 4. Email marketing
Email is still one of the most effective ways to reach your customers, so building your list is critical. Use tools like Mailchimp to collect your customer's email at checkout. You can also use SumoMe to set up a pop-up and ask for your customer's email in exchange for a discount code (you get an email, they get a discount: win-win!). The next time you launch a new product or offer a discount, send out an email blast to your list to let them know!
---
Running an online store takes dedication
Thanks to today's online tools and software, you don't need to invest money to open a brick-and-mortar store — you can open one online with minimal investment. With drop shipping handling your fulfillment and shipping, you don't have to worry too much about your operations either.
But that doesn't mean profit will just start rolling in. It takes time and work to get people to your store and buy from you. If you've got the ideas and the drive, then it can be well worth your time!
Getting started with hand lettering?
Free lettering worksheets
Download these worksheets and start practicing with simple instructions and tracing exercises.
Download now!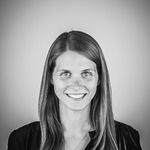 Nora Inveiss
Nora is a content marketer at Printful and regularly contributes to their blog. She recently relocated from Toronto, Canada to Riga, Latvia and spends her downtime reading, running, baking, and exploring what Europe has to offer.
View More Posts