20 Beer Fonts for Breweries, Labels & Retro Designs

Summer's here, and it's as hot as it gets — which means people across the planet are reaching into their coolers and cracking open a cold one. Also, craft beer is more popular than ever before, and tons of new breweries have opened that are serving up unique, delicious brews. If you are in the business of brewing beer or into beer culture, you'll probably enjoy the following list of fonts. These beer-inspired fonts can be used for brewery collateral, beer labels or any project that incorporates that classic, vintage aesthetic.
Pin it for later!

Ronies Vintage Font was designed to evoke a retro feeling, so it's a great choice for a project with an old-fashioned feel. The font comes in different weights, so you can take advantage of a wide variety of characters.
Just like its name might suggest, Oatmeal Stout is a font that is bold, full of character and delicious. The font comes in five distinct styles: clean, rough, aged, rough aged, hatched and hatched rough, and Western European characters are included.
This new font from Vintage Voyage Design Co. comes in two distinct styles, normal and handy, and the font is also has a bold, classic aesthetic. In addition to the font, STOUT also comes with 50 vector objects.
While this font was actually inspired by old whiskey labels, it's a perfect choice of font if you want to create a label for bottled beers. The font has a clean, industrial aesthetic — but it's also bold, so it packs a memorable punch.
This font is a rough typeface and looks hand-drawn, but it's the perfect choice for a product that's industrial chic. The font comes with multiple badges and vintage illustrations.
If you're looking for multiple beer-focused fonts, this is your bundle. These eight fonts were created to reflect the traditional aesthetic of a beer brewery, and the letters have a distinctive letterpress-inspired texture.
Roman Jokiranta created the font Westmorland, which is a set of vintage and classic fonts. There are 16 fonts in this pack, which can be used for products, labels, apparel and more.
An extremely minimalist font, Copper Etched Display Font is geometric and sans serif, and it was based on handwriting that was found on an antique copper plate etching.
This distressed font is rugged and fun, just like people who like to drink beer. It is an all-caps font: the perfect choice for making a statement.
For something fun, whimsical and a bit Wild West, choose Young Heart Typeface. This is a great choice for a Western-themed project or if you're going to be serving beer at the saloon.
Another font that evokes the feel of an old saloon or speakeasy is Black Django. The font comes with uppercase and lowercase letters, numbers and symbols, ligature, and multilingual characters.
As its name might suggest, this font conveys an old-fashioned maritime aesthetic. The designer recommends it as a great font for labeling beer, as well as brandy, whiskey, rum, gin, and absinthe.
Old Sailor Vintage Typeface is similar to Old Mariner, but its aesthetic is more casual and fluid. The designer also recommends that this typeface be used as a label on beverage bottles.
According to designer Tortugastudio, this bold font was inspired by vintage American typography, retro signage, propaganda and baseball posters, wooden type, and typefaces of a Prohibition era. This is a great typeface to use to evoke a feeling of days gone by.
This old pressed typeface comes in 14 individual styles. It's an all-caps font, so it's great for packaging and apparel. It's the perfect blend of a worn, weathered vintage look and a sleek industrial look.
For a classic font that has both script and sans serif options, choose Alehouse. Alehouse is a slick, clean font that has swash alternatives and multilingual support.
This font is undeniably quirky and packed with character. Choose Midnight Owl Display if you want to add whimsy and charm to your design.
Local brewery is a sleek, trendy typeface that is vintage-inspired, but clean enough to feel contemporary. One of the best perks of this font? Its designer, Cultivated Mind, is offering up a free demo download.
If you want to evoke the feel of an old British pub, choose Sherlock Typeface. The vintage design is classic and a tad formal, and it's perfectly bold for labels and logos.
It's all about artisan and craft goods these days. This selection of 11 fonts, 16 premium logo templates and 20 vintage shapes will help you create the perfect "artisanal" aesthetic — sure to appeal to the hipster in everyone.
If you're thinking about creating your own beer or you just love the beer-focused aesthetic, there are plenty assets on Creative Market you can use in your designs. You can find great vintage logo templates, graphics and more, which will help you create the perfect look and feel for your project.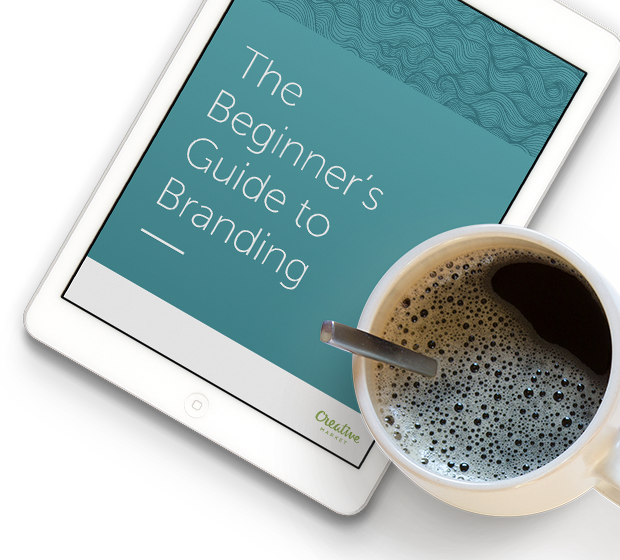 Free Beginner's Guide to Branding
Designing your own brand?
A fun, friendly, FREE guide to build a stellar brand identity.
Download now!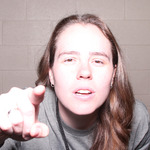 Lesley Yarbrough
Tinkerer. Maker of quirky fonts with a sprouty disposition.
View More Posts