Blog Branding: 10 Inspiring Examples
Having a blog on your website works great for lead generation and being a thought leader in your industry. Since your blog is a reflection of your business, it's necessary to be on-point with your blog branding, too. Branding is the vital communication technique that lets you connect with your customers, fans, and followers instantaneously. It's what makes them actually feel something for your brand instead of just looking at it as an inanimate object. When you successfully brand your blog by tying it in to your overall product or service offering, then you've just reached marketing perfection. Here are 10 inspiring examples of blog branding done right. Tommy Hilfiger is known as the quintessential American prep brand, combining smart and classic styles with modernity. Its blog makes clear that these values are obviously reflected. Images dominate on its blog, which is necessary from the standpoint of a clothing retailer. On the blog homepage, with each blog-entry preview, you get to appreciate high-quality and vibrant pictures of its prep style in different environments, occasions and applications.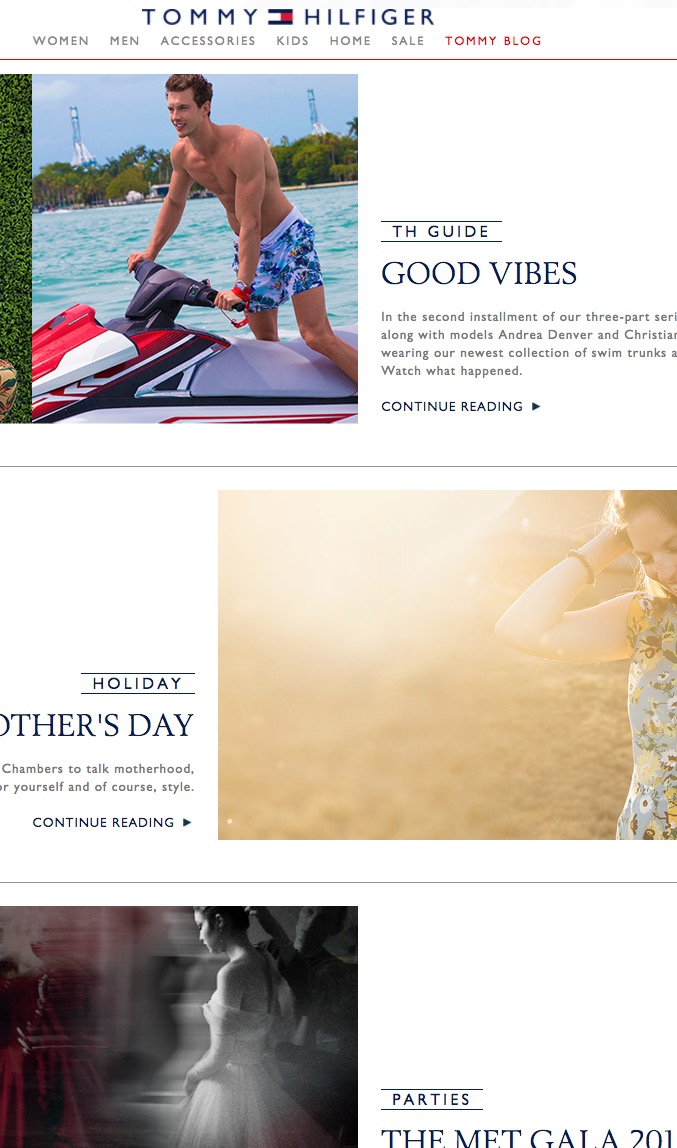 Furthermore, each blog entry relates to the brand's stock in trade, which is clothing/lifestyle pieces that captivate and inspire readers to not just think about the preppy way of life, but easily practice and adopt it in their own lives. Readers can't help coming away from this blog understanding that they've just read great content from a popular and stylish fashion retailer that caters to a distinct and upmarket audience. This digital-marketing company that specializes in all things inbound has a very highly trafficked blog that aligns with its reputation as a maker of marketing software products. Site visitors who land on its blog homepage immediately notice its distinctive, orange color in the header image of the webpage, and that's just the start of its on-point branding. Since the company manufactures software products for both marketing and sales, its blog instantly reflects this by dividing its content into two separate, but equally important categories: a marketing and a sales column. Each category is then even more granularly divided into further and further subcategories to give its readers an exceptional amount of highly informative content.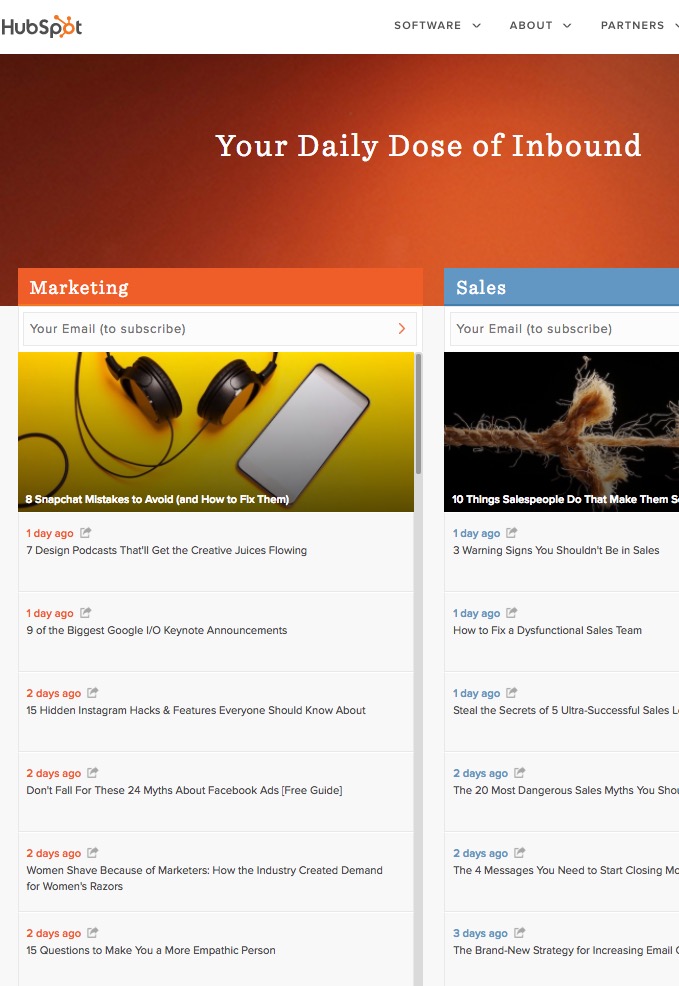 As a result, it's impossible for readers to miss the fact that they're reading superb, marketing-related information from a company that wrote the book when it comes to inbound marketing. JC Penney's blog is a blog that relates to everything you could buy for in and around the home. Since JC Penney is a retailer that sells a lot of home goods, it's the perfect way to stay on brand message when running a retail blog. Featuring a nifty card-based design with a slideshow/carousel display above the fold, Penny Pointers also presents blog entries that offer practical advice for everything you could buy in and around the home. This means tips on buying the perfect mattress, how to correctly clean the dishwasher, and even an in-depth examination of Egyptian cotton.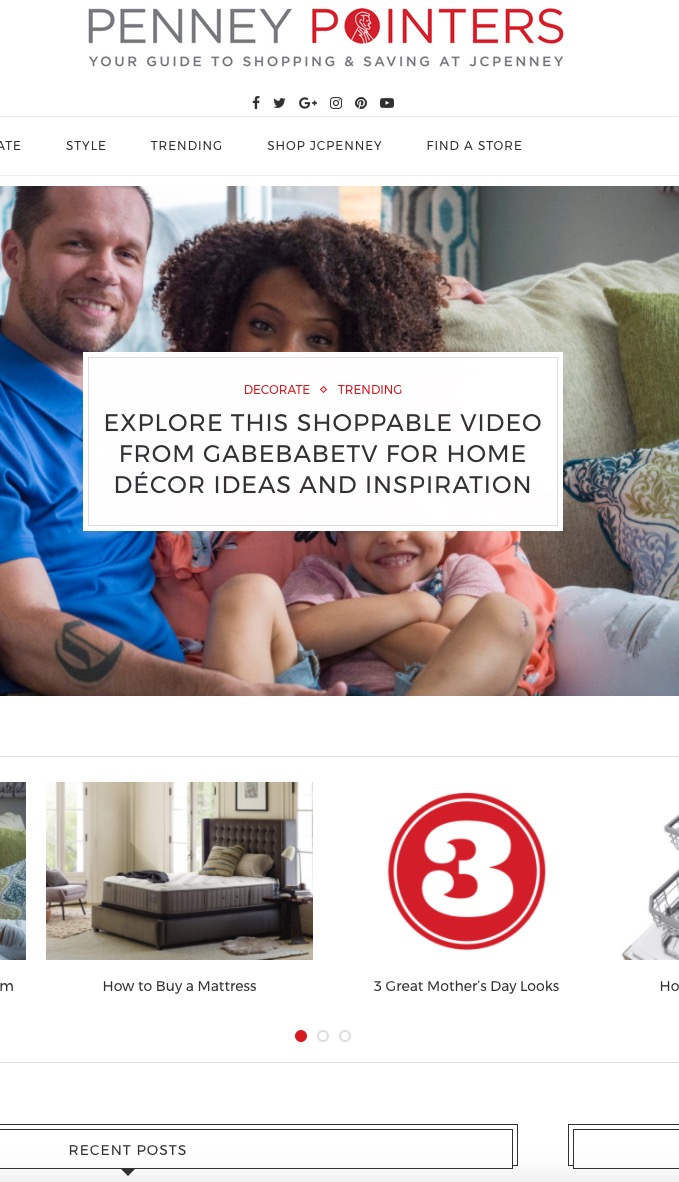 By offering pointers, not only does the blog align in name with what it offers, but also positions itself as a problem solver for JC Penney shoppers, putting them on the first leg of the conversion funnel. Anytime you have a reputation for anything, give your site visitors and readers all that they can handle when they visit your blog. In Food Network's case, people only care about the delicious foods and recipes the channel's known for, and the blog doesn't disappoint.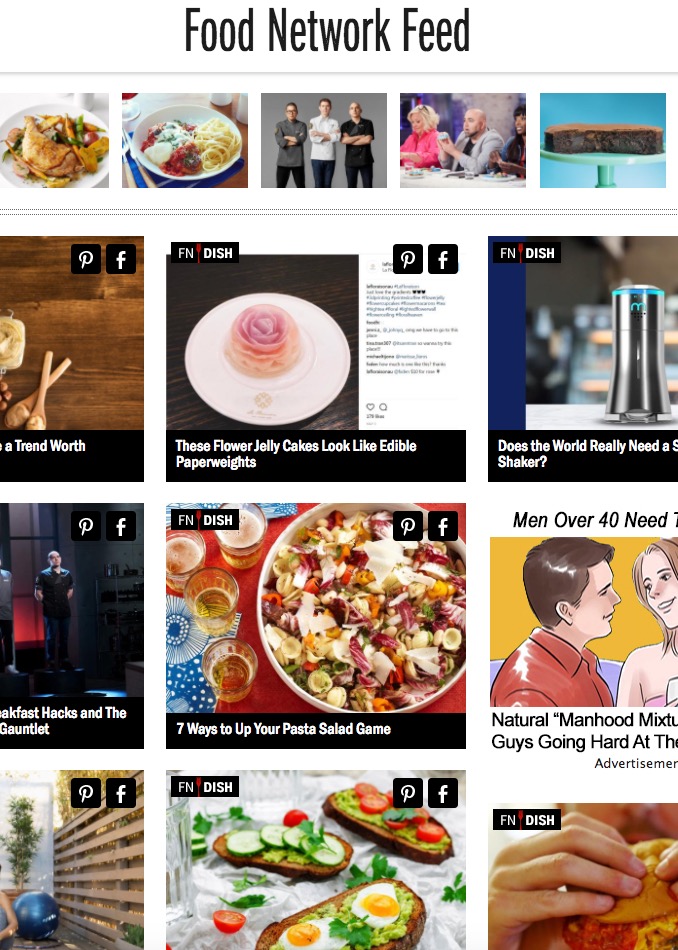 Using a card-based sorting system, the blog expertly uses vibrant shots of dishes and chefs as containers of information that promise more content with each click or tap. Each blog post is literally a new recipe, a profile of a Food Network personality, or some diet-related piece of advice. With a single-column design, this blog ensures that people who love the Food Network get exactly what they expect when they visit its blog. Perhaps the most well-known photography blog on the web, Digital Photography School needs to show its readers content that supports its objective of photography education. When you visit its blog, you notice immediately how replete it is with everything the amateur or professional photographer could want or need.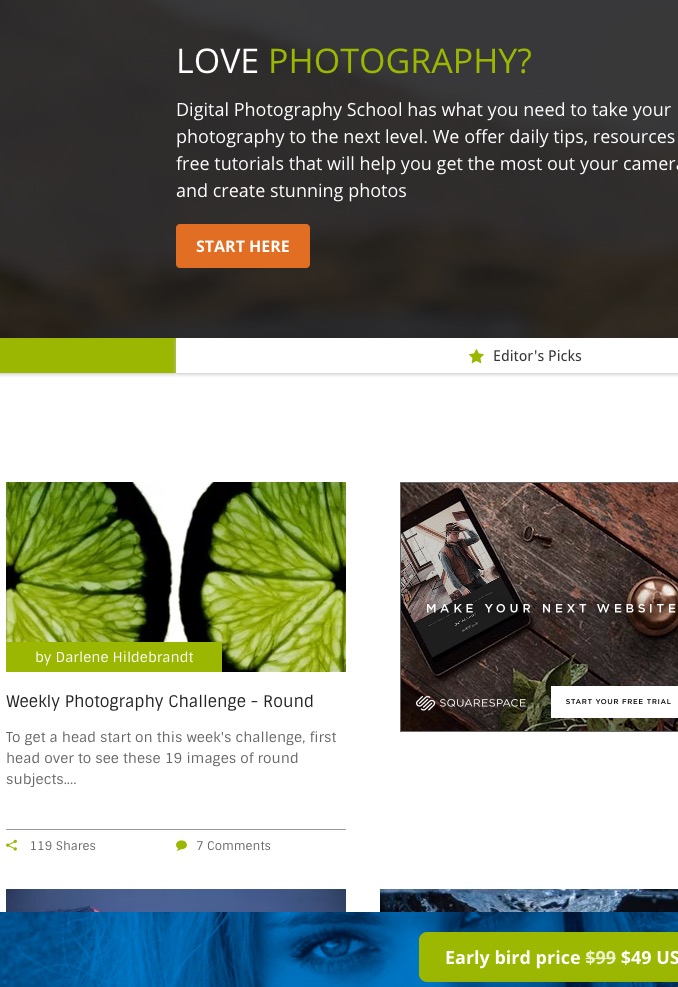 Everything related to photography is organized in an easy-to-navigate design. When readers land on the blog, scrolling down lets them quickly see all its different categories. For readers overwhelmed with all this content, there's a neat call to action button located in the blog's hero image, acting as a sort of onboarding tour to get readers acquainted with using the blog efficiently. Even if you stumbled upon this blog completely by accident, it's photography-centric branding is so on-point that you'll quickly get the impression that this blog is the blog for your photography needs. This popular science and mystery blog has to draw readers in by showcasing content that immediately makes clear that it's all about publishing content on science-related topics. The blog succeeds in two ways: with the images it uses and the headlines it promotes. Images-wise, its big, rotating carousel is a vibrant slideshow that features pictures of animals, space and archaeological stories—immediately making clear that its content relates to the natural sciences.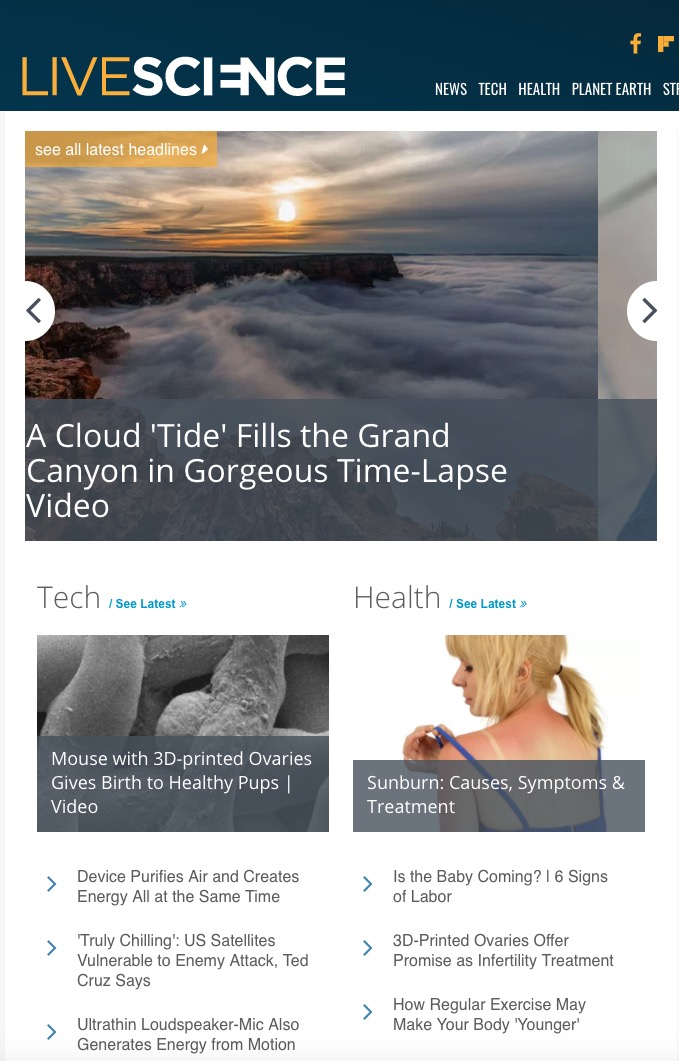 Once readers scroll down the blog's homepage some, they'll notice eye-grabbing, straight-to-the-point headlines that cover everything from breaking science news to more general wellness-related help topics and everything in between. Overall, thanks to the images and the copy on the homepage, readers can instantly understand why the blog's called Live Science. Maersk Stories is a unique and odd blog run by this transport and logistics company that's a global leader in terms of container shipping. Normally, blogs have their own webpage on a site, but Maersk Stories sits right above the fold on the company's homepage—and readers scroll through stories left and right, much like they would on a sliding carousel or slideshow!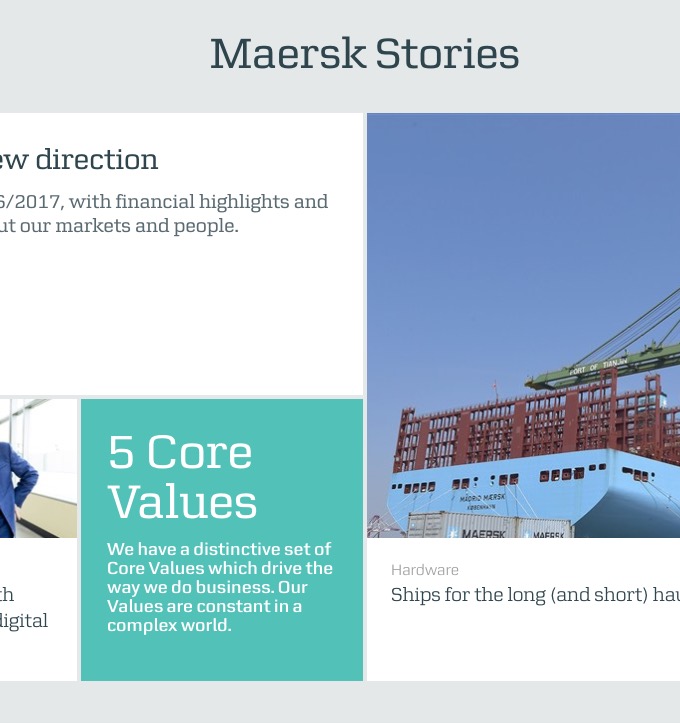 In spite of this unusual and interesting blog design, the company's branding is still on point. Simply by reading the headlines on the cards previewing each blog post, you can easily tell that this blog is by, of and for a company that deals in transportation and shipping. Because safety is paramount in this dangerous industry, too, a huge header image stresses the company's commitment to safety, creating good PR. Talk about enormous, visionary and ambitious—all words that describe this blog. It seems like everything's larger-than-life on Out of the Blue, from the images to the headlines to the blog logo to the social media buttons! The branding of JetBlue's blog is a destination that has such a great user experience that it's ultra-inviting, something that the company nailed with flying colors. Its sumptuous images of destinations and it's easy-to-see navigation menu make the site a true joy to use.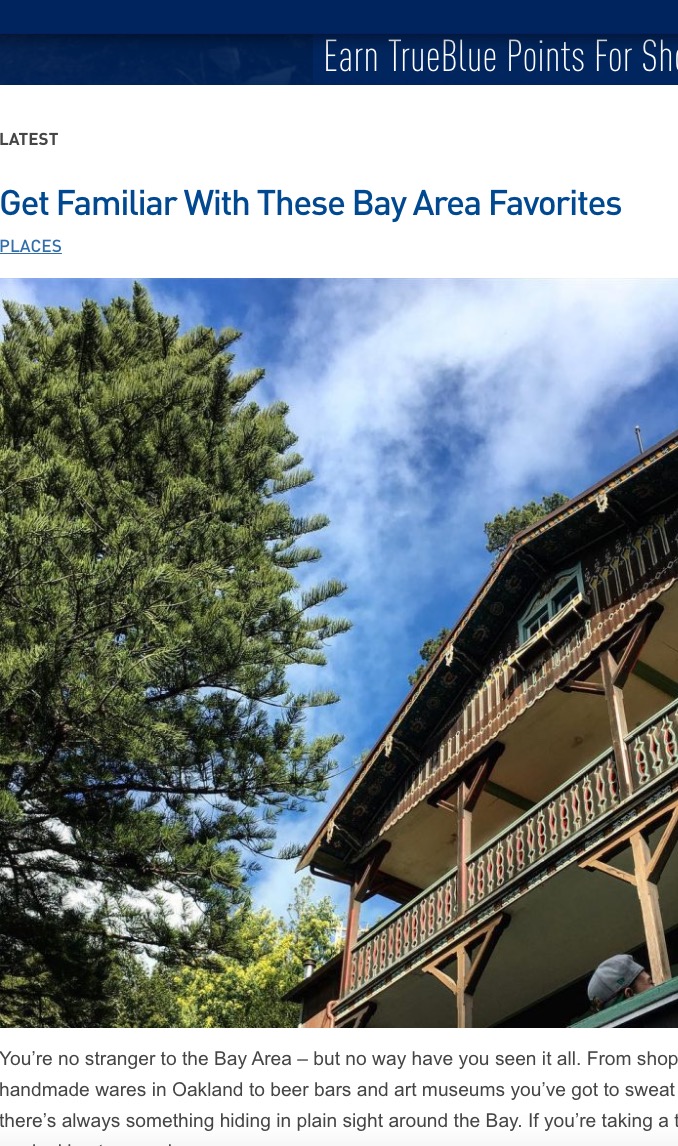 Beyond that, the blog's focus on travel tips and spotlighting the best things to see and do for various travel locales helps it achieve brand consistency with the flight services it offers. After all, it's easy to imagine a visitor to this blog also being a frequent flyer who's looking for some high-quality suggestions on what to see and do the next time he visits a particular location. Fandango is a popular site that deals in selling movie tickets, so it's only natural the site would capitalize on its leading ticket-selling stature to also position itself as an authority in all things movie-related, which it does with its blog. Featuring an automatic carousel, card-based design, and large images, the blog does much right from a pure design standpoint. This layout also ensures that the blog is easy to use since it's very obvious where to click or tap for what specific purpose.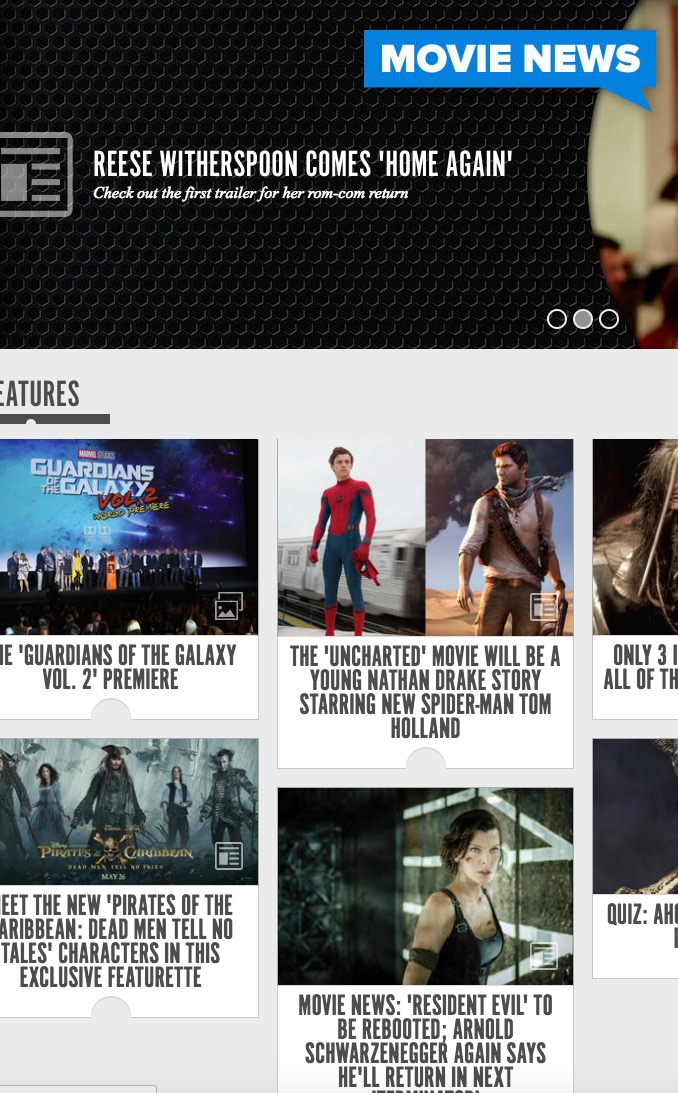 In terms of branding, all the blog posts covering the latest movie news and the images of actors and movie stills cement its reputation as a movie-intensive site—all thanks to the blog driving home the message with its coverage that Fandango is an expert destination for all things movies. This is the Walt Disney Company's official blog for all of its entertainment properties. With a lot of white space and a single-column design to focus user attention on its latest blog posts in the center of the webpage, Oh, My Disney does a lot right from a design and usability point of view. Branding-wise, there's absolutely no mistaking where you are as a site visitor or what the purpose of this blog is as soon as you land. The word "Disney" is literally featured in almost every single blog headline for maximum branding mentions, and many Disney characters appear in almost every feature image in each blog post.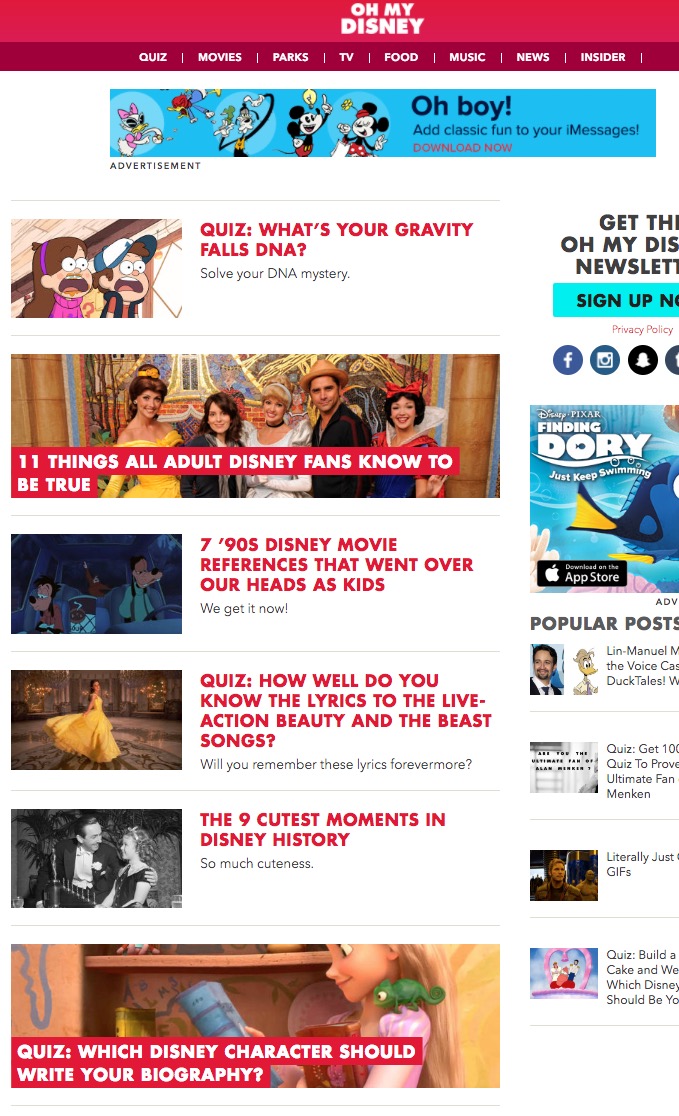 If anything, this blog is an ideal example of brand reinforcement consistently scattered throughout the blog's content.
Your Blog Should Be Brand-Centric
All of these stunning examples of successful blog branding show us that blogs are excellent marketing tools and lead-generation machines if done right. They're done right when they reinforce your business' or company's branding in the design and content that they feature. A blog that's not on-point, branding-wise, can create confusion with your readers, site visitors, leads and even customers. Worse yet, a blog that gets off your brand's messaging can fail to excite and inspire your existing customers, leading to lost conversions. Take a look at our blog templates to get a strong idea of what to do in your next blog branding project!
---
Products Seen In This Post: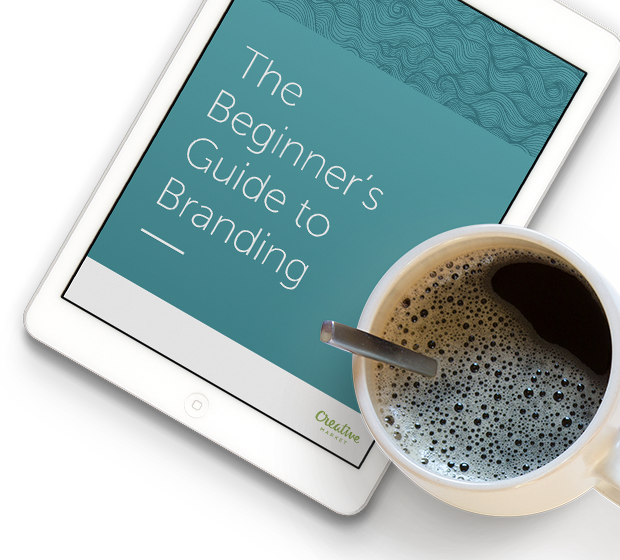 Free Beginner's Guide to Branding
Designing your own brand?
A fun, friendly, FREE guide to build a stellar brand identity.
Download now!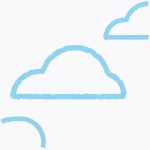 Marc Schenker
Marc is a copywriter and marketer who runs The Glorious Company, a marketing agency. An expert in business and marketing, he helps businesses and companies of all sizes get the most bang for their ad bucks.
View More Posts