How to Get Your First Sale in 10 Days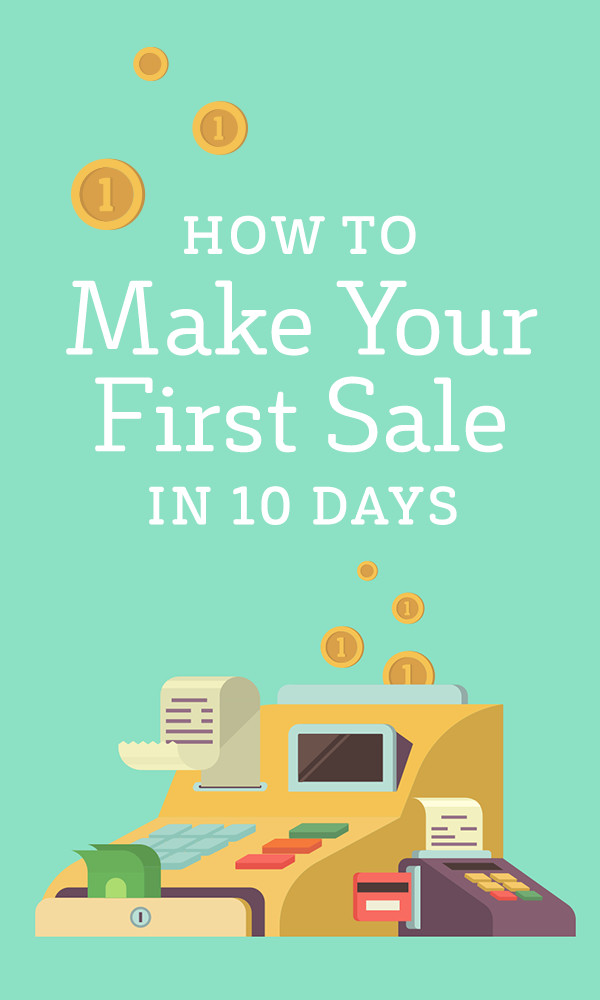 Being a graphic designer and entrepreneur means you'll likely want to sell your creations at some point in your career. That means you're going to delve into e-commerce and essentially create your own website or open up an online shop in a marketplace—like the one we have here at Creative Market—to sell your products. First-timers will probably be a bit unsure and perhaps even somewhat intimidated about learning how to make e-commerce work for them. If only things were as straightforward as opening up a shop or having your own website…and then watching as both traffic and leads just roll in! In spite of these challenges, there are many easy strategies you can employ to get your first sale in just 10 days. While it may take a while to get to the level of huge success—like our Nicky Laatz, who recently cleared $1 million USD in online selling—it's totally doable to get your first sale in a short period of time!
The Drawing Power of SEO
Search engine optimization is old-school, but it's still one of the most important essentials of successfully selling online. It's how your site or online marketplace profile surfaces to the top of search engine results pages (SERPs) for your given keyword. The more people see your result at the top of a SERP, the more likely they are to click on it, and boom! That's where your organic traffic comes from in the form of leads and visitors.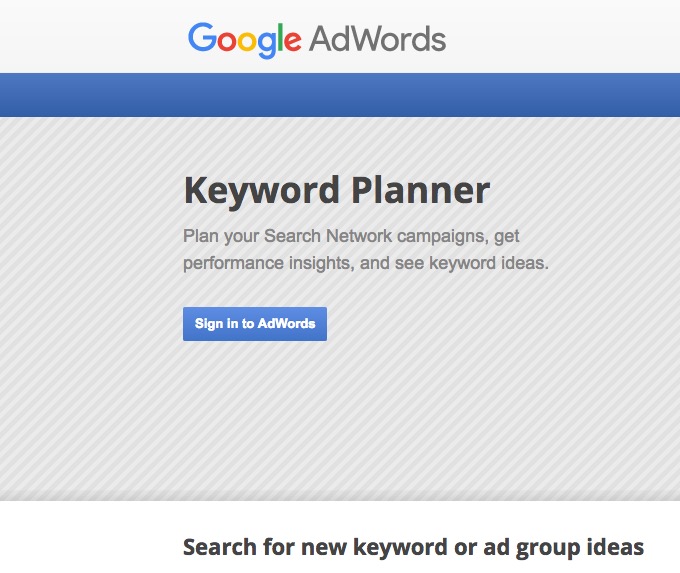 First, you'll want to use a great keyword research tool like the Google Keyword Planner or the Moz Keyword Explorer to search for the keyword that's appropriate for what you want to sell, which is generally a high-volume and low-competition one. For instance, if you're selling high-quality brochures, you'll want to use these keyword tools to search not only for "brochures," but also various derivatives (creative brochures, brochure templates, etc.), which result in long-tail keywords and give you more options to be ranked higher in search. Once you've found the keyword or keywords that show good search demand, it's time to incorporate them into your site to increase the chances of people finding you in organic search. That means doing the following:
Placing your keyword(s) all over your site, from the webpage copy and blog posts to the homepage (but don't keyword-stuff!)
Including your keyword(s) in how you name the images on your site
Incorporating the keyword(s) into your site's design, in everything from its meta descriptions and H1, H2 and H3 tags to its URL and internal links
The Reach of Social Media
A sizable problem you face when you just open up shop is not having a stream of customers. That's easily solved by going to where they are, which, in the 21st century, is often times on social media. According to Business News Daily, in today's world, social media is the amazing equalizer when it comes to lead generation for small businesses.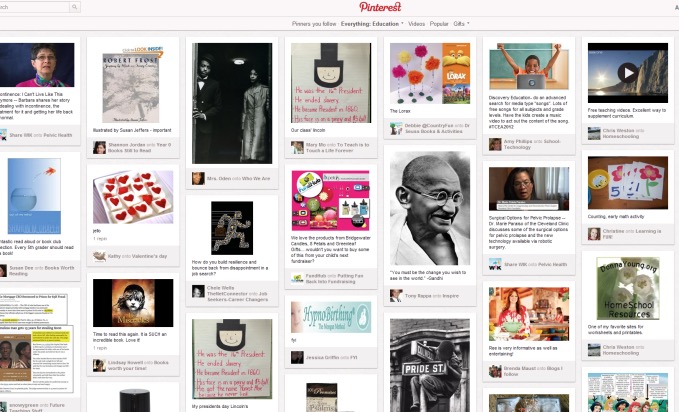 Selling from an online shop or site makes you a small business, whether you're a solopreneur or have a team working with you. Therefore, leveraging the wide reach of social media can go a long way toward helping you get that first sale in the first 10 days after you open your virtual doors. Social media is a great awareness builder for people selling online. A constantly updating and well-curated Facebook business page, for example, helps prospective customers find out about you and tells them that you're always busy, engaging and creating new products. That builds strong awareness over time. On Facebook, you can:
Post to your business page once a day, sharing helpful info or a link
Share a part of your business story once in a while to build a narrative
Engage your followers by asking the questions or even asking them to fill out a survey
On very image-heavy social networks like Instagram and Pinterest, you can:
Get your followers excited about your products by showing them off on your channel (whether that's a clothing line, jewelry, or digital assets)
Use the ability, on Pinterest at least, to showcase various product categories by using different boards
Go above and beyond by briefly explaining how to use your product, not just sharing visuals
When you're regularly active on social media, you get a traffic boost to your site, as a fraction of the people checking out your social pages will inevitably click on your site's or shop's URL that you've featured on your page.
The Ingenuity of Google Shopping
Sometimes, the direct approach works best. If you're just starting out and struggling to have people find out about your online shop or store, then maybe it's time to put your actual products in front of them when they're searching Google for the types of products you're selling. Meet Google Shopping. Think of it as the be all and end all comparison shopping engine. Simply submit your products to Google, and the search engine will show your shop's or store's inventory to people doing a search for your type of product! Sounds like the perfect combination of demand and supply.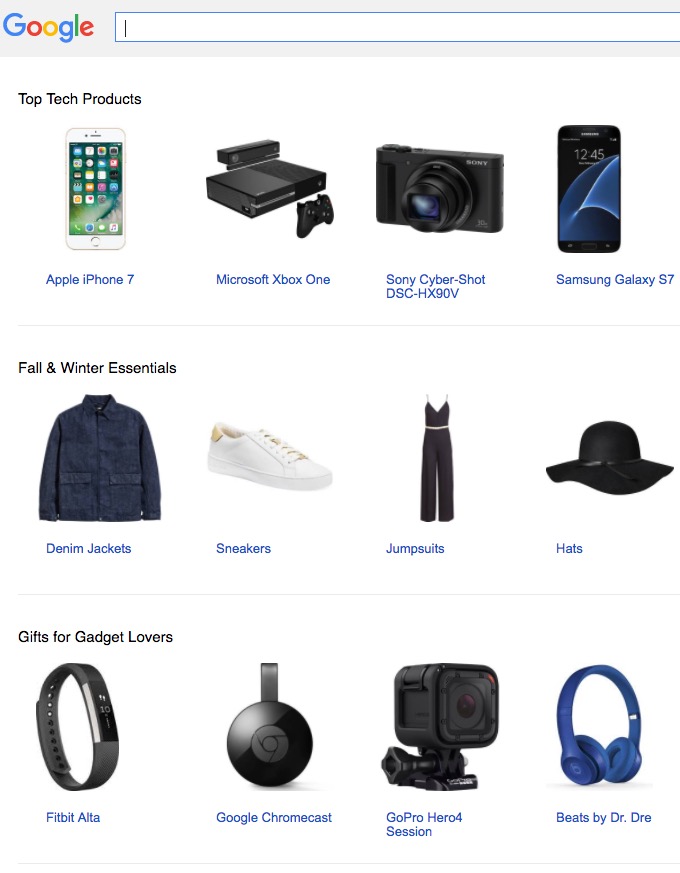 You do have to pay for Google Shopping, as it's integrated with Google AdWords to allow you to create an ad campaign online. After you establish your merchant account, you upload the products you're selling with a data feed to Google. Then, you're ready to start taking out your first ads that will show your products to people doing relevant searches. Sweetening the deal is that your products will be shown to potential customers across all devices. This is crucial since a lot of people today use mobile in shopping: 45% of all ecommerce involves the use of mobile, whether that's actually shopping or just doing research and comparison shopping. This is an easy way to get a lot of exposure and help your online shop or store close its first sale very soon after you open.
The Steadfast Reliability of Email Marketing
The ROI (return on investment) of email marketing is the most effective, according to a survey of global marketers cited by Forbes. So it's virtually a no-brainer to start an email newsletter where you showcase your products to people who've visited your store without making a purchase. Of course, that begs the question, how do you get email addresses in the first place because you need an email list for this to work? There are numerous ways that you can handily capture visitors' and potential customers' email addresses, so they voluntarily hand it over without any pressure. The last thing you want it so spam people with unwanted emails about your products! Getting the first few email addresses for your list can be as easy as installing a lead-capture form or even a lead-capture bar (for more outside-the-box creativity) on your store's homepage. The form should be above the fold and include very few fields, usually two fields just for the person's email address and name is more than sufficient if you make it clear that, in return for giving up their email address, they'll get personalized and relevant product recommendations based on their interests. There are various plugins for forms, such as this WP Email Capture plugin.
Another option would be the aforementioned lead-capture bar, which spans the entire horizontal width of your homepage and asks for visitors' email addresses. The famous Hello Bar is a shining example of this. With the Hello Bar, you're banking on the fact that an entire bar is more noticeable and therefore more effective than a form, which usually occupies just a part of the page. Using a lead generator can also bear fruit. On your site, you can display a pop-up form or window that promises a 5% or more discount on one of your products when a visitor gives you his email address in return. The best thing to do would be to experiment with all of these ways of getting email addresses to see which one does end up snagging more addresses for you.
You Don't Need to Wait Forever
One of the most stressful aspects of selling online is the nail-biting experience of waiting for your first sale to go through. After all, you've built up your online shop or site, have taken the time to create various products, and are looking forward to being an entrepreneur. Depending on the actions you take when your shop or site is live, you can greatly increase how long it takes before you see your first sale. Instead of getting easily discouraged, work on the marketing aspect of running a successful online business. All of the tactics discussed here are proven ways to make people on the web find your shop or site, bring traffic to it, and then convert. For too many online sellers, discouragement can set in pretty quickly when that first sale doesn't come through in a certain period of time, which is too bad. However, with these approaches to promoting your products, you'll get your first sale drastically faster than ever before!
---
Products Seen In This Post: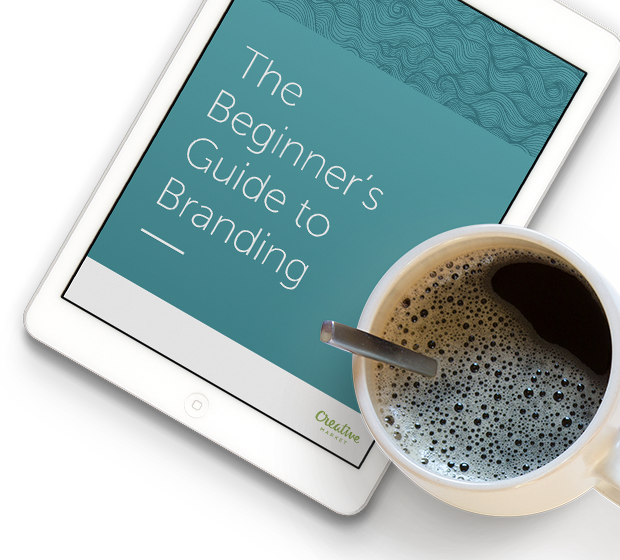 Free Beginner's Guide to Branding
Designing your own brand?
A fun, friendly, FREE guide to build a stellar brand identity.
Download now!
Marc Schenker
Marc is a copywriter and marketer who runs The Glorious Company, a marketing agency. An expert in business and marketing, he helps businesses and companies of all sizes get the most bang for their ad bucks.
View More Posts