Illustrator Alternatives: Free or Cheap Vector Graphics Tools
Adobe Creative Suite is, by far, the industry champion when it comes to graphic design software. Even with its occasional technical issues present with virtually every version update, it remains to be the best package in the market. It's practically used by everyone who wants to (and actually dabbles in) graphic design. But for many, shelling out money for a somewhat complicated bundle is impractical and unrealistic. This is especially true for those who are still on the fence about studying digital design. If you don't have the money to splurge on Adobe's subscription, don't worry. There are tons of "open source" alternatives that also provide sophisticated tools and easy-to-learn features. Most of these alternatives can be downloaded for free. But, before we list these cheap (or free) tools, let's understand the importance of vectors in design.
Benefits in Using Vector Graphics
Each day we see different imageries and pictures online, on books, on signage and billboards, and in every place we go to. These photos and illustrations are critical in conveying a message to everyone, particularly to its target market. Clarity is extremely important, else the image fails its objective. There are two categories of digital images: the raster (bitmap) images and the vector graphics. While their outputs look identical, these two groups are significantly different from each other. Raster images are widely used to depict lifelike photos. Vector graphics generally display abstract graphics such as logos. Vector graphics are all about mathematics. Every single line in a vector graphic comprises points interconnected with one another. Each interconnected line is specified by:
Width
Height
Curve
Ratio
Proportion
All resolution on vector graphics are independent. They render and establish themselves based on the space provided. In most cases, vector images are for graphic design. This digital category is advantageous to this niche because:
1. Vector graphics are easy to create.
Even amateur designers can make good vectors. The process is easy, the final output looks elaborate. Vector graphics are typically completed using digital software like the Adobe Illustrator or the Macromedia Freehand. These programs are user-friendly, especially if you've already dabbled in graphic design before. They give you the opportunity to present your concepts and convey your creativity using their tools.
2. Vector graphics are scalable.
This is probably the most significant advantage of vector drawings. Scaling them to whatever size you need is possible without sacrificing the quality of the drawing. You can scale it down for a brand stationery or scale it up for a company billboard. This is the precise reason vector graphics are commonly used in creating logos and other designs that often must be resized. A scalable drawing can be applied to different platforms. This way, the versatile design isn't just constrained for single use. However, vector graphics still have restrictions. If you reduce a drawing too far out, the thin, fine lines won't be noticeable anymore. If you enlarge a drawing too much, the little mistakes you've covered up in making the image will be seen.
3. Vector graphics can't be distorted.
On vector graphics, designers can get away with a few mistakes here and there. The drawings can effortlessly be blown up without distortion. This is in contrast to raster images that turn crooked when enlarged. This is also the reason designers choose vector drawings for projects that require resizing or multiple presentations. The graphic stays sharp and no areas of it will appear different. And when the graphic is expanded or stretched, it won't get pixelated.
4. Vector graphics are easier to edit.
Every component in a vector drawing can be edited. More importantly, each can be adjusted individually. This means when you make an adjustment, you don't need to repeat or redo the whole design. You simply pick the components you need to correct. This easy process saves you time and resources. Vector graphics are typically edited to incorporate characteristics such as color and outline.
5. Vector graphics are small files.
Compared to bitmap images, vector drawings have a smaller file size. This means exporting them from one folder to another is a lot easier and faster. Downloading a vector image from a website is also quicker. Some websites opt to use vector graphics because they load faster too. Even if you create a huge drawing, when you save it, it'll still be a smaller file size. Vector graphics are small files because their size depends on the complexity or difficulty of the illustration. The intricacy of the lines and the complex points have more impact compared to the size or depth of color.
6. Vector graphics are great for detailed illustrations.
Because vectors are made up of lines, it's simpler to work on detailed illustrations. A bonus point: the detailed image will look extra sharp. For graphic design, these are more effective than high-resolution photos, particularly if they're used for business presentations, demos, and technical handbooks. Vector illustrations are crisper, clearer, and simpler to interpret.
7. Vector graphics look good in print.
Since vector images look sharper, they are great in print. They are clean and precise. And they are easier to print on both paper and fabric materials.
8. Vector graphics are great for animation.
Given that the quality of the graphics is almost crystal-clear, vectors are often used in animation. Great caricatures are also created using vector tools. The graphics on both art forms are not just distinct and sharp, they are also easily translated by the audience. Considering these benefits, vector graphics have grown to become well suited for creating a professional, impressive, versatile and modern design. These vector icons help a business or an organization stand out from its competition. The images are brilliant for online marketing and image branding. Professional designers, entrepreneurs, and marketers prefer this digital type, especially for creating company logos and emblems. Vector illustrations are often unique in style that it'll be easy to spot illegal duplication.
Illustrator Alternatives
Vector graphics are generally available in EPS file with a bitmap preview. However, they can also be saved as PDF, PSD, and AI files. And while there are schools popular for their graphic design curriculum, everyone with an internet connection can learn how to create vector illustrations. There are tons of video tutorials and text guidelines online. Some websites provide step-by-step instructions for creating vector graphics. Others are more focused on how to use sophisticated vector tools. There is also a variety of digital software that you can play with. Most graphic designers learn their "trademark" skills by teaching themselves using free applications. Below are alternatives to Adobe Creative Suite. They are cheaper and provide competitive features similar to Illustrator and Photoshop:
1. Corel Draw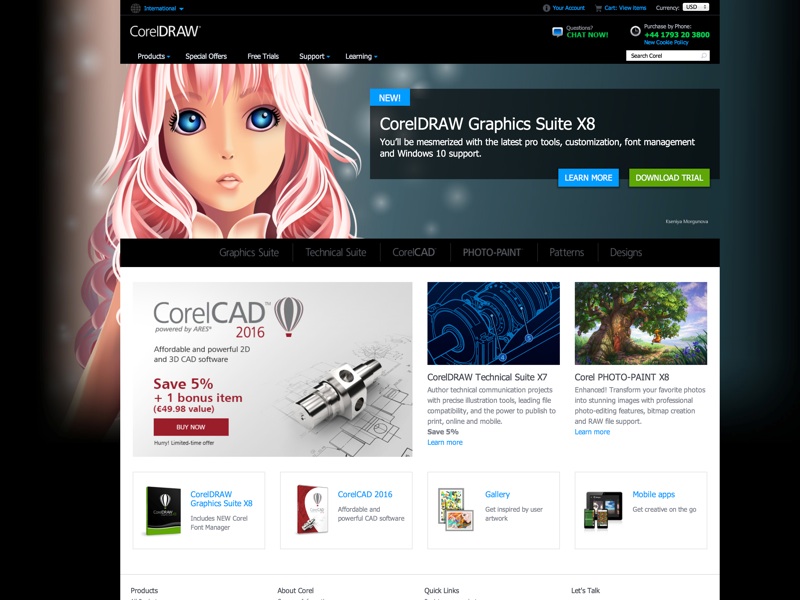 Corel has continuously been an award-winning player in the graphic design industry. The company offers numerous digital services and graphic design application. Corel is known for its digital media innovation, particularly with photo, video, and DVD software.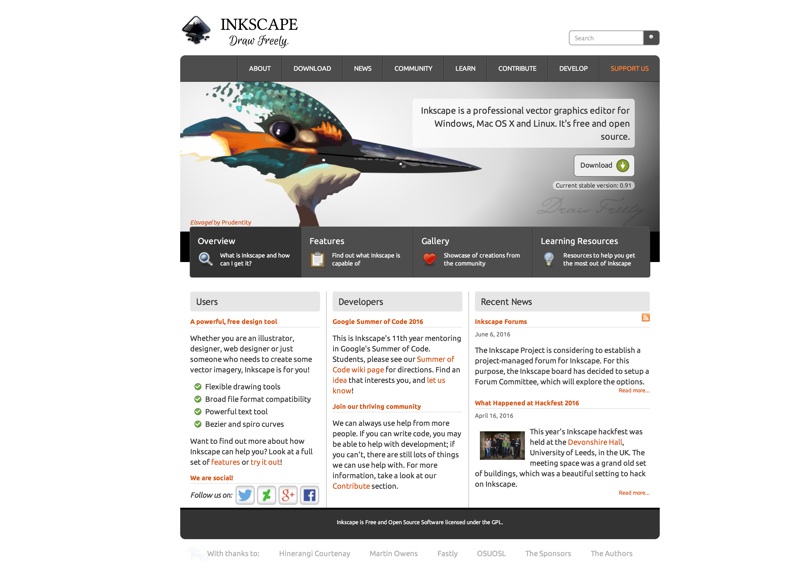 Arguably the most popular alternative to Adobe illustrator, Inkscape is a professional-level vector graphics software. It is widely used by both amateur and professional designers to create illustrations, logos, icons, and other types of web graphics. The software with a simple interface is free and open-sourced.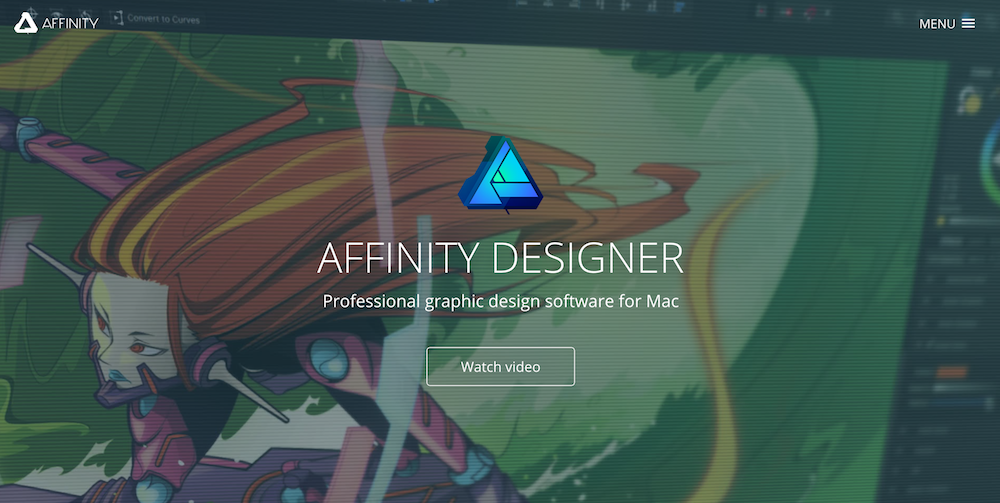 Affinity may be new in the field – with only five years under its belt – but it's still regarded as the next generation of digital design software. Affinity apps redefine photo editing and creative development with sophisticated tools and speed. The company is also known for its desktop publishing features for creating accurate layouts and versatile professional publications.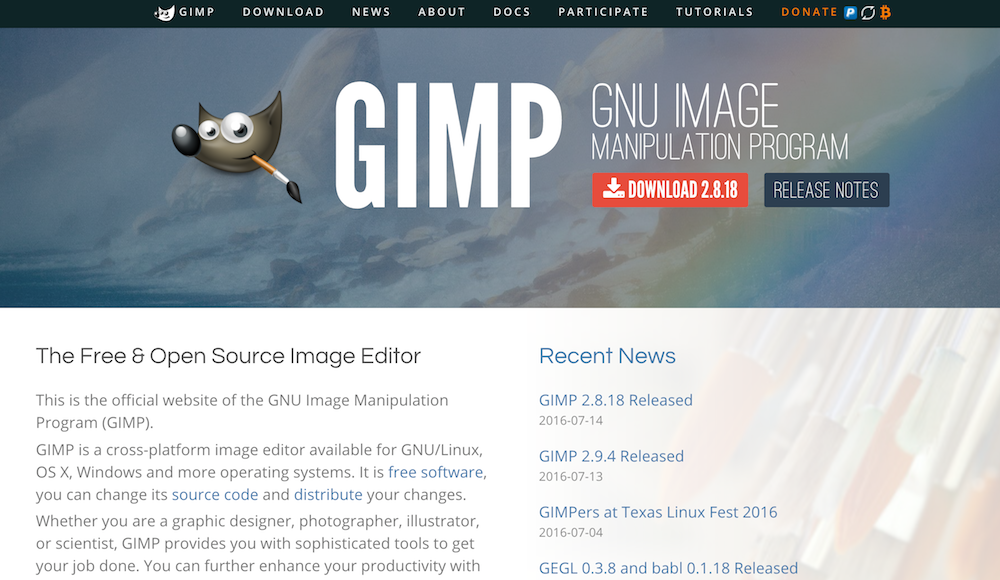 GIMP or the GNU Image Manipulation Program is one of the most widely-used image editors. It's a free, cross-platform software. Apart from its state-of-the-art tools, GIMP is compatible with several third-party plugins.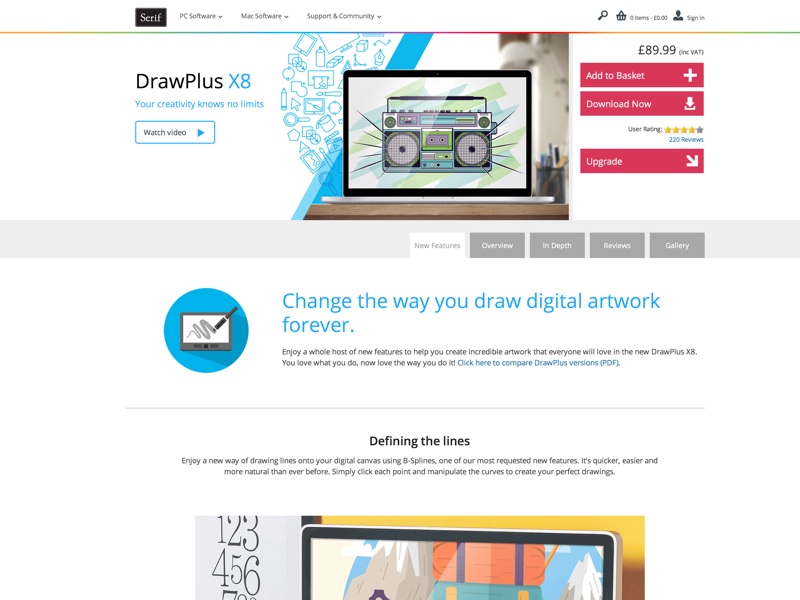 DrawPlus is a free graphic design software affiliated with Serif. Its goal is to let users draw, design, edit, and create designs, logos, animations, and technical drawings online. Its easy-to-use features help amateur designers and photographers learn tips and tricks on how to smartly edit photos.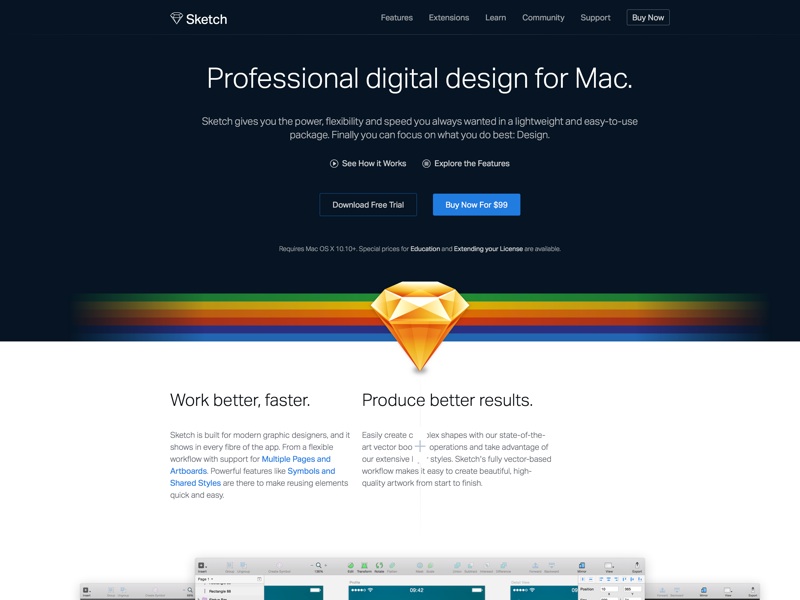 Founded in 2008, Sketch was specifically created to design websites, interfaces, and icons. Over the years, the brand's vector precision has become one of its guaranteed selling points. Sketch provides users with accurate tools to come up with unique and professional-looking designs. Sketch creations are also easily exportable. There is a reason why designers are flocking to this software. Most of these applications are compatible with both Mac and Windows OS. Play with these different programs and see which one suits your style. Creating vector graphics is a fun activity that may turn into a lucrative skill. It's also a great special skill set to add to your resume.
---
Products Seen In This Post: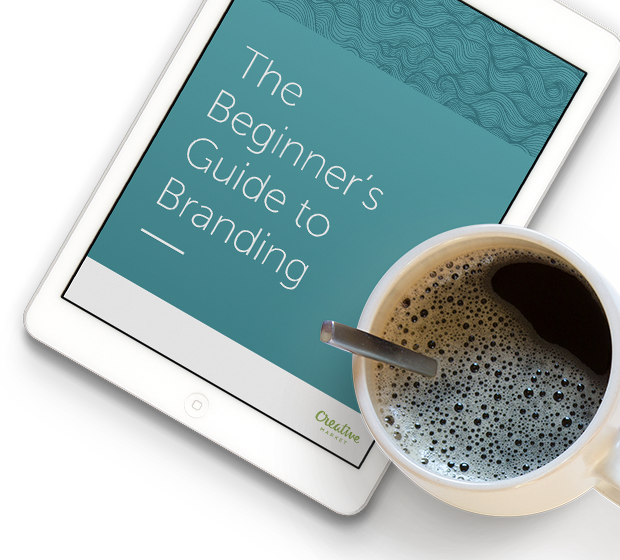 Free Beginner's Guide to Branding
Designing your own brand?
A fun, friendly, FREE guide to build a stellar brand identity.
Download now!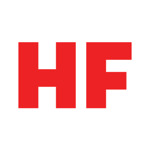 Igor Ovsyannykov
We create fonts, graphics, and produce aesthetically pleasing photos.
View More Posts