20 Illustrator Text Effects That'll Blow Your Mind

If you're a designer, you're probably already well-versed in the power of Illustrator to help you manipulate the look of text in your designs. The following 20 Illustrator type actions will help you make your designs better than ever before. If you're interested, we've rounded up the best Photoshop type actions we've seen, as well as effects that you can achieve with pure CSS. You can also find even more Illustrator text effects here.
1. Metal Pro-Instant Illustrator Effect
If you want to make your text look metallic, check out the Metal Pro-Instant Illustrator Effect. It offers 12 different text styles, including Gold, Bronze, Silver, Pearl, Brown, Chrome, Titanium, Brown, Carbon, Gloss, Aluminum, and Glossy.
2. Steam Punk Text Styles + Bonus
Inspired by the famous fictional literary style, Steam Punk Text Styles is a fun and whimsical set of letter effects. The illustrator text effects come with five unique steampunk styles as well as a bonus brush set that includes bolts, nails and screws.
3. CraftType – 3-D Sign Painting Actions
CraftType is a 3-D set of letter actions that includes 32 3-D hand painted type actions. All of the type actions work in all eight directions, and they come in four colors.
4. Stamp Shop
For a stamped, hand-created look, choose Stamp Shop from Designdell. This set of letter actions with rough edges includes three different stamp weights and 15 colors.
5. Chocolate Layer Text Effect
Everyone loves a little chocolate. Add some to your designs with the Chocolate Text Effect. The text styles come in either milk chocolate or dark chocolate for variation, and they look realistic with glazy light and soft shadows. Delicious.
6. RetroInk – Huge Illustrator Kit
The RetroInk type effects set includes 36 graphic styles for anyone looking for an old-fashioned typeface. This set comes with a huge amount of variation: eight 3-D styles, 10 subtle texture styles, three double-offset-halftone ink effects, and more.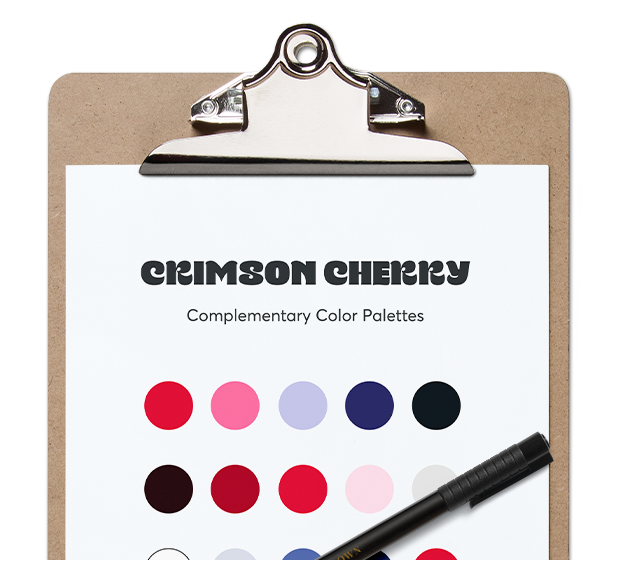 Try our Color of the Season
Download color palettes using Crimson Cherry
Download our set of color palettes in SVG and start using them in your favorite design app.
Download the palettes
7. AI CS5 Graphic Styles Clouds
This dreamy text style from popskraft lab makes your letters look like cartoon clouds. Download the AI CS5 graphic styles Clouds and you'll get 24 fine adjusted graphic styles that have been tested on a large number of fonts.
8. AI CS5 Graphic Styles Wooden
Another set of letter effects from popskraft is AI CS5 graphic styles Wooden. It contains 66 fine adjusted graphic styles that make your letters look like they are made out of wood.
9. AI Styles Crumpled Paper
Create letters that look like they're made from crumpled pieces of paper with the AI Styles Crumpled paper set of styles. This set has more 28 individual styles.
10. ILLUSTRATOR Gold Styles + EXTRAS!
For a huge set of trendy, sparkly, fun font styles choose ILLUSTRATOR Gold Styles. The collection of styles has more than 80 unique gold folk styles and 20 bonus foil styles that come in white and black. As an added perk, this set comes with fun bonuses: 10 trendy patterns, 150 vector elements, 20 Illustrator brushes and 20 brush strokes.
11. Etch Vintage Graphic Styles
Etch Vintage Graphic Styles contains five old-fashioned, hand-etched type effects for vintage or retro projects. The collection also includes a background texture that complements the text style.
12. Spray Paint Brushes
Make your own graffiti design using Spray Paint Brushes text effect. One of the coolest part of this effect, which makes your letters look spray painted, is that it was created from real on-the-street graffiti.
13. Neon – Realistic Brush Set
You can make your letters look like they are illuminated by neon with the Neon – Realistic Brush Set. Sourced from real neon tubing, this set creates a realistic glowing look. For tablet users, this version can be enabled for pressure sensitivity.
14. The Brush Studio
For a huge collection of text styles, check out the Brush Studio. It contains 91 art brushes, 15 pattern brushes, 16 pattern swatches, 18 rustic scribble styles, 44 realistic hand letter text styles, 40 ornaments, 22 framing elements, two sets of lettering, and two sets of catchwords. The text styles in the set appear to be drawn in chalk on a chalkboard.
15. RetroPro – Illustrator Graphic Styles
RetroPro – Illustrator Graphic Styles contains 15 unique vintage fonts. These text styles are great for any project with a retro aesthetic, and they can be used on websites, banners, posters and more.
16. Gig Poster Style Kit
Create a project inspired by vintage concert posters with this Gig Poster Style Kit. It contains 60 fully customizable graphic styles and 21 different pattern swatches.
17. Retro Textpress – Illustrator Styles
Make your text look retro by using the Retro Textpress set. These typography styles are easily customizable using the appearance panel. The set contains 20 graphic styles, eight line patterns, and 10 textures.
18. 80's Retro Graphic Styles
Throwback to the 80s with the 80's Retro Graphic Styles set. It contains more than 115 80s styles and four bonus grunge overlay styles. It's totally radical!
19. Long Shadow Graphic Styles
Long Shadow Graphic Styles is an excellent type effect to use if you want to add decorative shadows to your project. The set offers three shadow variations.
20. Watercolor Vector Styles Illustrator
Make your designs look like real works of art with the Watercolor Vector Styles Illustrator set. This set of 18 letter actions makes fonts look like they were hand painted with watercolors. It also has 44 vector drops and stains.
If you want to ramp up your designs in Illustrator, consider investing in text effects. They'll help you create designs that look handmade, professional and more unique than using Illustrator alone.
Pin them for later!

---
Products Seen In This Post:
Getting started with hand lettering?
Free lettering worksheets
Download these worksheets and start practicing with simple instructions and tracing exercises.
Download now!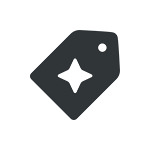 Creative Market