Infographic: 5 Mistakes Every Freelancer Makes
Paula Scher, the talented designer behind logos like Microsoft 8, Citi and The New York City Ballet, once pointed out a very important truth about mistakes in design: "It's through mistakes that you actually can grow. You have to get bad in order to get good."
This idea is a perfect fit for freelancers, who must constantly struggle with new challenges in their road to building an independent design practice. And we wished it was just about dealing with design issues! Here come accounting, legal, HR, marketing and dozens of other business functions that we are often not familiar with. We've created this infographic to share five of the most common mistakes that freelancers must learn from and avoid in the future. If you have any others to add, feel free to do so in the comments section below!
Free lettering worksheets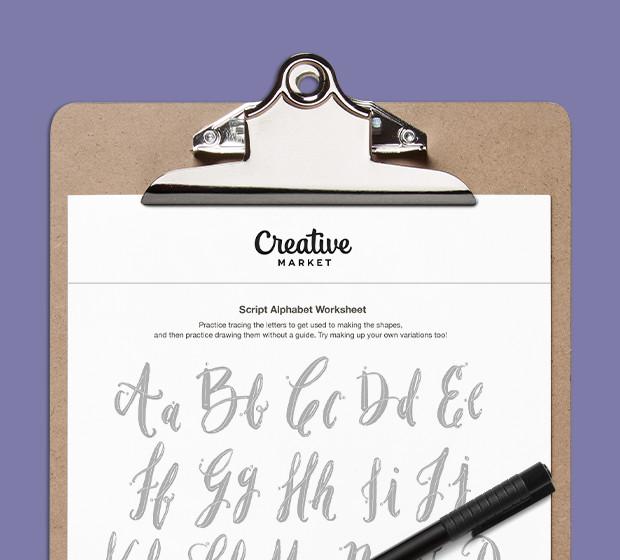 Download now!

Getting started with hand lettering?

Download these worksheets and start practicing with simple instructions and tracing exercises.
Building a platform for handcrafted, mousemade design content from independent creatives around the world. We're passionate about making beautiful design simple and accessible to everyone.