Infographic: The 100th Anniversary of Mother's Day
In 1914, President Woodrow Wilson signed a proclamation to make Mother's Day a nationally recognized holiday. In honor of this year marking the 100th anniversary of Mother's Day, we'd like to say thanks to great moms all over the world with a few fascinating facts. Want to know the age of the oldest woman on record to give birth or how pregnancy changes your brain? Read on!
Mother's Day Infographic

Resources Used
Want to get your hands on the awesome graphics used in the infographic above? Grab them from the shops below.
Data Sources:
MothersDayCelebration.com, MSN.com, 1011now.com, LiveScience.com
Getting started with hand lettering?
Free lettering worksheets
Download these worksheets and start practicing with simple instructions and tracing exercises.
Download now!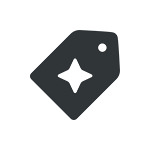 Creative Market