Keep Your Pens and Pencils Cozy with a Penroll
Sometimes things come up on Kickstarter that I swear I wished into existence. See, I always carry a notebook with me, so that whether I need to jot down a quick idea or just remember something that I need to do, I'm prepared. That little blue book sits in my back pocket all the time, and it's often got a pen attached via a pen loop. But what I wanted was some kind of way to hold a pencil, too. You know, I don't want to use a pen all the time, maybe I'd like to change it up, right? Well this mythical object exists, it's called the Penroll, and it's now on Kickstarter.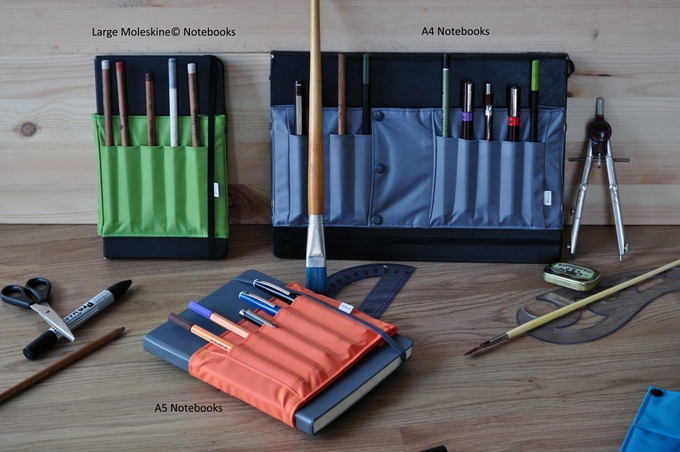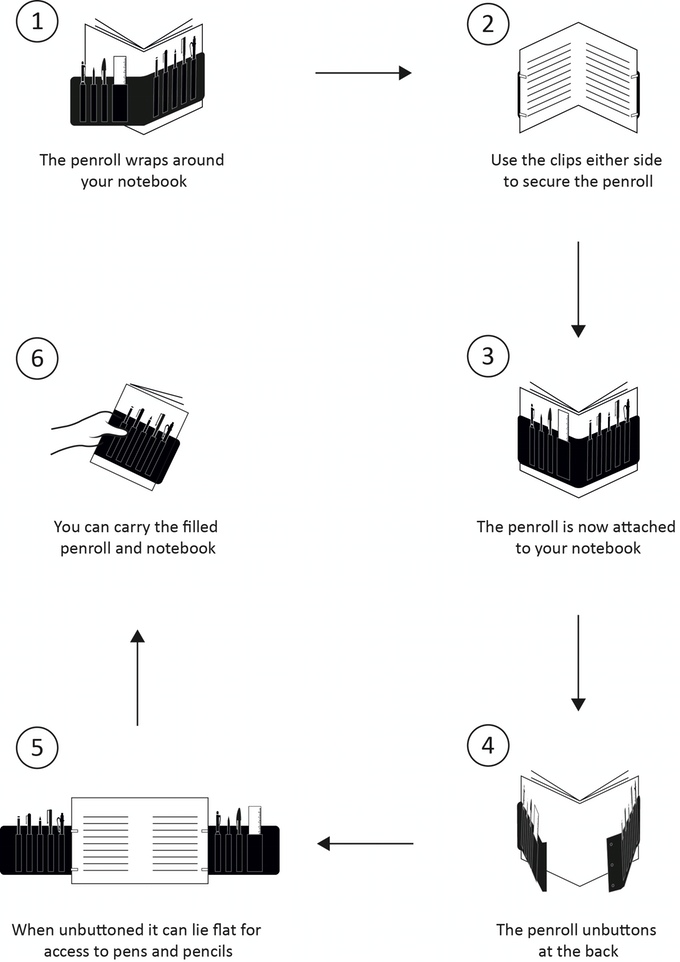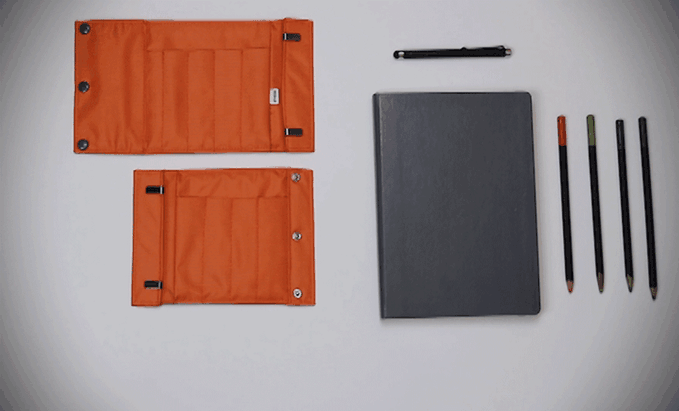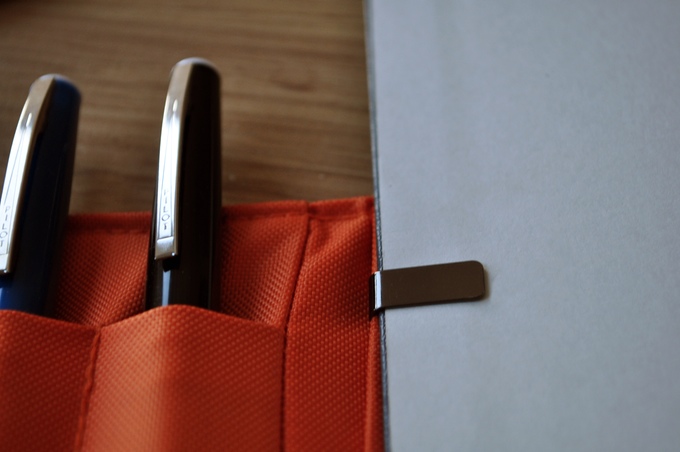 Deal is, this thing is pretty simple. you attach the Penroll to your notebook, and then it wraps around the back. You can use the snaps to keep your notebook shut, or fold the Penroll flat so that you can have your writing utensils flanking your notebook while you're working.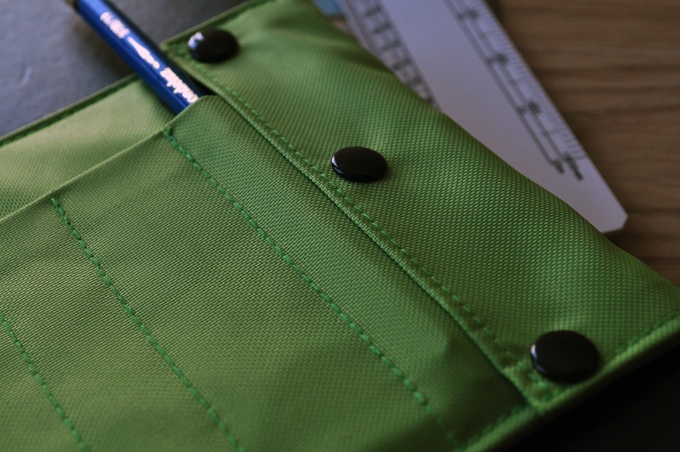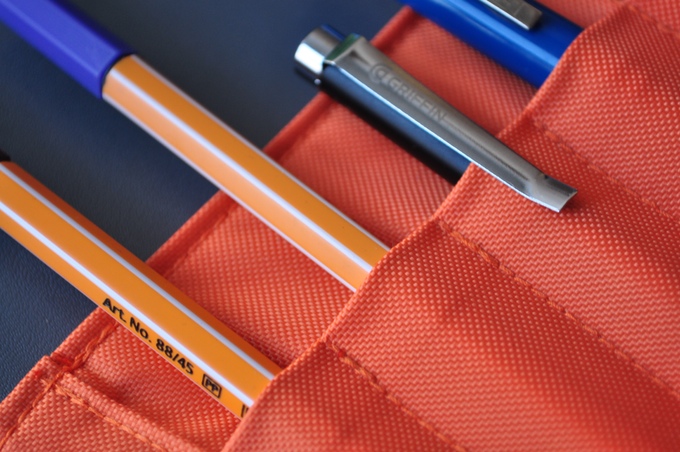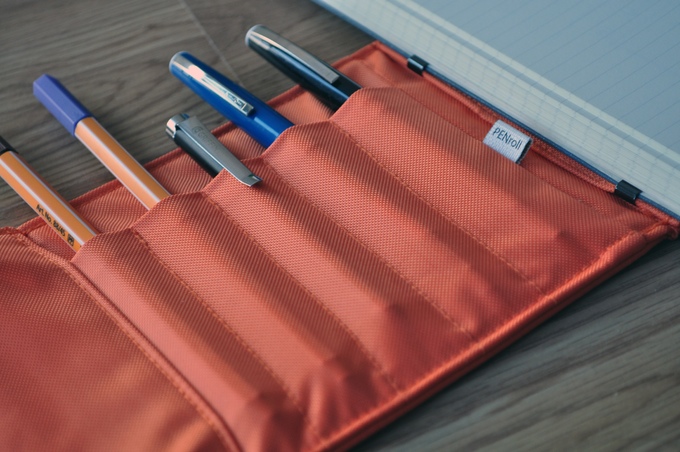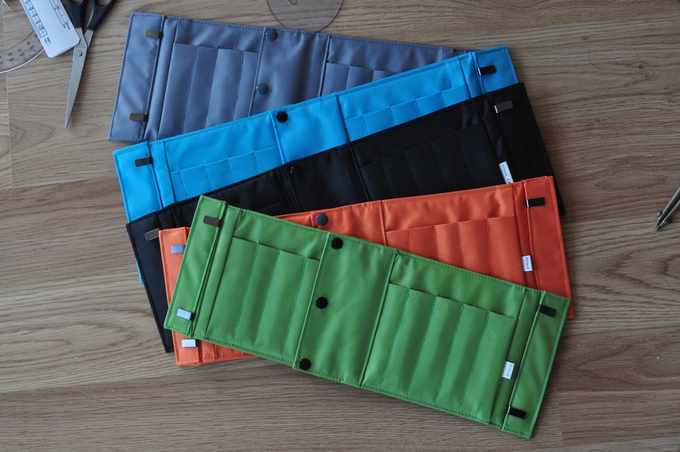 The Kickstarter isn't clear yet, but I certainly hope it clears funding, because I want in. I mean, I was looking for a solution for my pen/pencil problem just a few weeks ago, and I'm very impatient.

---
Kevin Whipps is a writer and editor based in Phoenix, Arizona. When he's not working on one of the many writing projects in his queue, he's designing stickers with his wife at Whipps Sticker Co.
Getting started with hand lettering?
Free lettering worksheets
Download these worksheets and start practicing with simple instructions and tracing exercises.
Download now!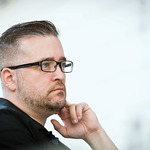 Kevin Whipps
Hi! My name is Kevin Whipps, and I'm a writer and editor based in Phoenix, Arizona. When I'm not working taking pictures of old cars and trucks, I'm either writing articles for Creative Market or hawking stickers at Whipps Sticker Co.
View More Posts