Let's Help Nepal: Design for a Difference with Creative Market
Here at Creative Market we truly believe that design can change the world. One way we live out this belief is by giving back to great causes and people in need, and right now there is a very real need in Nepal.
A Disaster
On Saturday, April 25th, Nepal experienced a magnitude-7.8 quake. The earthquake and subsequent aftershocks have left a brutal mark of death, destruction, and devastation across the country. The current death toll is close to 7,300, with over 14,000 people injured. Residents are setting up makeshift tents outdoors, too afraid to venture into unpredictable, damaged buildings. While relief efforts are underway, there is still a stark shortage of medical supplies, personnel, electricity, drinking water, food, shelter, and so much more.

While this damage and loss is devastating, it seems as though this may only be the beginning. Many remote areas of Nepal were affected by the earthquake and have yet to receive much, if any, relief. Blocked and unusable roads combined with downed communication lines have made it even more difficult to reach many of the areas that may be in dire need of help.
This situation is absolutely heartbreaking. We can't help but feel the need to get involved. Nepal may be thousands of miles away from many of us, but that doesn't make the need any less genuine or urgent. Let's not just tell people that design can make a difference in this world. Let's show them.
Design for a Difference
Early last week, we reached out to Creative Market shop owners, looking to partner with them to raise funds for Nepal relief efforts. Today, we are beyond proud to announce that 474 Creative Market shops, with a total of over 34,300 products, will be donating a percentage of their shop earnings to All Hands, a non-profit organization that addresses immediate and long-term needs of communities impacted by natural disasters, and whom already have volunteers on the ground in Nepal.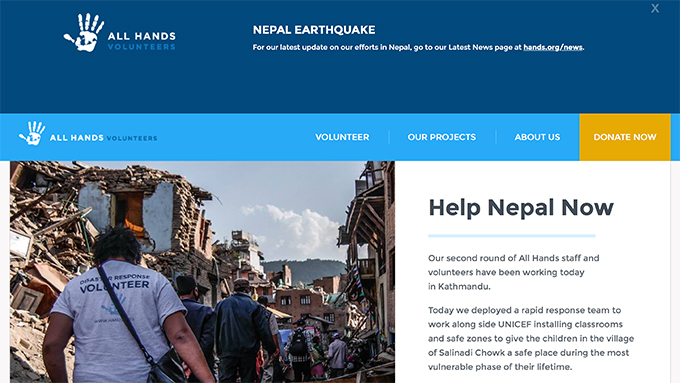 These shops are pledging up to 100% of their sales earnings for the month of May, and, in partnership with the Autodesk Foundation, we'll be matching up to $20,000. All of the funds raised will go directly to Nepal relief efforts.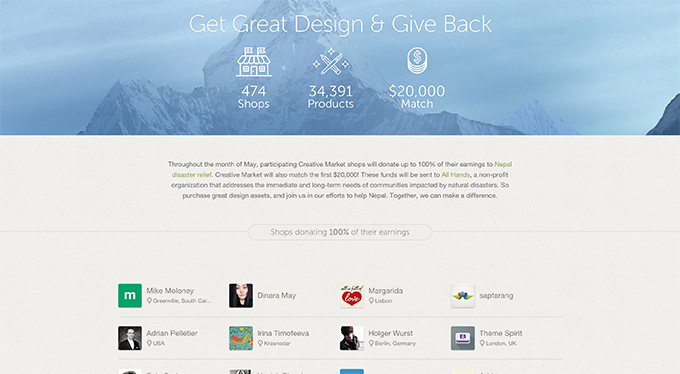 You'll be able to recognize the participating shops by the blue & white badges on their shop banners. Shops will be adding these badges to their banners soon, so be on the lookout for them.


More About All Hands
All Hands Volunteers is a US-based, 501(c)3 non-profit organization. They work to engage and leverage volunteers, partner organizations and local communities when natural disasters strike. In the past 10 years All Hands has mobilized over 28,000 volunteers from over 70 different countries, on 50 disaster response and rebuild projects, in 9 countries around the world. They pride themselves on being a transparent organization and all of their financial records and reports can be found here.

Even now, All Hands' second round of staff and volunteers are on the ground working in Nepal. They are utilizing the efforts of 56 volunteers to assist their partner NGO, Catholic Relief Services, in distributing 4,500 emergency relief packages containing shelter and WASH (water, sanitation, and hygiene) items to Nepalese communities. In addition, All Hands recently deployed a rapid response team to work along side UNICEF installing classrooms and safe zones to give the children in the village of Salinadi Chowk a safe place during the most vulnerable phase of their lifetime.
Thank You
From both Creative Market, and All Hands, thank you for supporting the people of Nepal.
Getting started with hand lettering?
Free lettering worksheets
Download these worksheets and start practicing with simple instructions and tracing exercises.
Download now!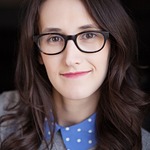 Kelley Johnson
I'm an ex-schoolmarm who is excited about all things creative. Photography makes me smile and when I find a new-to-me dress that fits just right, it makes my day.
View More Posts