12 Logo Design Ideas for Business and Branding Tips for Your Start-up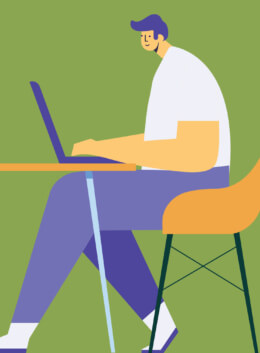 A logo is an essential part of your company's overall image. Well-executed logo designs become timelessly attractive, especially once your company becomes a household name in your respective field. You've seen many big businesses have iconic logos that anyone can easily recall and associate with a particular product or service.
Designing your company logo should be a top priority, and it's understandable why most companies hesitate in doing so. They'll need to hire a graphic designer to conceptualize and create a logo that will represent their business. However, a great logo is well worth the expense and investment, especially if it has the potential to make your business an industry leader.
The Importance of a Business Logo
A business logo represents its complete identity in a symbol that represents your ideals, values, and objectives. You need an excellent logo because of the following reasons.
First Impressions Last
A logo is the cornerstone of your company's branding. It should communicate the company's message as well as its values. A good logo will leave customers impressed, attracted to your content, and eventually will want to buy from you.
A Non-Verbal Form of Communication With Your Customers
A logo is the most recognizable form of branding. They are an important factor in how customers perceive your company, and they can communicate many things about what you do and who you are. A logo makes your entire brand memorable, comprehendible, and visually appealing.
Helps You Stand Out From Competitors
With the right aesthetics, palette, and design principles, a strong logo will help you stand out from your competitors. Your logo will become a symbol that can be used to ignite respect, great experiences, and overall positive impressions from your customers.
Tips When Creating a Company Logo
Business is a lot like dating in the sense that you want to woo the right people and win them over with your identity. So think of your own logo as a photo that you would put on your online dating profile. With that in mind, you would want to look your best, right?
When creating your business logo, you should tap into your brand's personality and apply it to your logo's design. To do that, you should understand your brand's core message and values. You can ask questions like, "What makes my brand special?" "Why did I start this business?" "What is important to us as a brand?"
When you have the answers to these questions, you can brainstorm ideas and look for logo design inspiration. As a bonus tip, you can also borrow ideas from your competitors. However, you should make sure to set your company apart from your competition.
Lastly, when designing a logo, choose a design style that reflects your company's identity. One style fits all, but only if it's the best fit for your company's image.
Best Business Logo Design Ideas
Simple Company Logo Design Examples
A clean logo is easily remembered. It should have a few elements, be simple in design and have a recognizable shape. The logo should be memorable and unique without being overly complicated or abstract. Using a single color scheme will also help the logo stand out from others on a page.
Here are some great examples you can use.
1. Airline Business Logo
This logo features a straightforward idea of a curved wing for an aviation company. Its simplicity and use of the color blue makes it easy for people to understand and digest.
2. People Connect Logo
The People Connect Logo uses a wave to represent the people it connects. This wave is simple and easy to understand, without any confusing details. This makes the logo easy to remember. The text is also high contrast and has different thicknesses, making it stand out.
3. Real Estate Logo, Minimalist Estate
A triangle with a window is instantly recognizable as a house for most, which makes this minimalist real estate logo an excellent representative of any real estate company or realtor. It's simple, elegant, and shows great design depth despite looking basic yet memorable at first glance.
Versatile Business Logo Design Examples
As your business' main ID, your logo will appear on a range of platforms and materials on and offline, so it would be good to go for a versatile design. This means that your emblem should translate well when applied on packaging, business cards, print and digital ads as well as social media, among others.
A versatile logo is typically one that's been streamlined in terms of shapes, size, and color. One with gradients might not render well when printed, while one with thin fonts might lose legibility in smaller applications, so you may want to go for more solid color palettes and typefaces.
One other option is to attach a symbol to your brand name. Once you've built enough awareness and recall among your market, you can simplify your logo by dropping the text and owning your emblem.
Now, let's look at the examples of versatile logo designs for businesses with any business name.
4. Versatile Logo Templates
Here's a selection of 40 logos that can work for virtually any industry. It features script, sans serif, and serif fonts that are perfect for wide-size banners. This collection from SwitzerShop guarantees you have a logo template to modify and use at any time you need a casual or formal logo for your business or event.
5. Linecraft Boutique Logo Bundle
These logos may look like regal emblems, but they work especially well as product branding logos. Linecraft Boutique's logos are all about elegance, and each logo in this bundle is remarkably perfect for hotels, restaurants, premium products, and beyond.
6. Golden Palm Logo Template
Upon first glance, we can assume that Golden Palm is a hotel resort, a beauty bar brand, a shampoo company's brand logo, or others. The basic triangular shape accompanied by clear fonts and lines give it an elegant and versatile feel that can work on a wide variety of products and services.
Retro Business Logo Design Examples
Retro logos are a representation of a successful time in history. They have a unique vintage aesthetic that is recognizable and nostalgic. These logos are often simple, bold, and memorable. Retro logos are becoming more popular as consumers are looking for brands that personify nostalgia. The classic, simplistic design of these logos is the perfect way to evoke memories of a simpler time.
Here are some great retro business logo designs that may suit your business.
7. Vintage Label Badge Logo Constructor
An optimistic color palette indicates market positivity, and each one of Vintage Labels' logo templates that you can use and modify have these great qualities. Each one of them has the hallmark retro look with a clear font, excellent character spacing, and clean and easy-to-read layout making them conveniently readable for customers when seen as signages, posters, and banners.
8. 10 Vintage Americana Logos
Designers and artists of the 50s were often commissioned to design logos by the companies they worked for. Companies would often give an artist a list of items and colors and designs they would like to be incorporated in the logo.
The logos that resulted from this process were often charming because they were designed with the company's needs in mind. Each template in this Vintage American Logo bundle recreates that retro logo feel that will suit many businesses in need of a classic-looking emblem.
9. 30 Vintage & Retro logo templates
The 40s were a time of great prosperity in America, so it's easy to see why many company logos were designed to convey wealth. We can also attribute the charm of these logos to their unique shapes, their ornate decorations, and their playful use of typography. You can easily see these qualities in each of the 30 Vintage and Retro Logo templates you'll find in this bundle.
Modern Business Logo Design Examples
A business appears more dynamic, up-to-date, and trendy with a modern logo. Think of brands like Google, Slack, and Airbnb; they are all at the top and have a modern approach to their branding. They're sleek, stylish, and dynamic. 
Modern, by definition, means relating to the present time or day. In the world of logo design, this translates to combining trends with classic elements to create a look that is current and will stand the test of time. Unlike minimalist styles, which focus on cleanliness and simplicity, modern logo designs combine more colors and elements but in a chic and impactful way.
Here are some modern business logo ideas we have from Creative Market.
10. Modern logo
Modern logos today are often sleek and futuristic. This trend is enabled by advances in modern technology and design. The futuristic aesthetic reflects the company's desire to be progressive and innovative, which is especially important for startups and businesses engaged in experimentation, progress, and utility. Wittman's Modern Logo is a design that fits exactly into these descriptions of a modern emblem.
11. AURORA / Letter A – Logo
Many tech companies are using 3D logos to show the innovation and technology that is at the heart of their company. A 3D logo not only gets the message of the brand across, but also creates an emotional connection with consumers because we have all seen the great progress of three-dimensional art, video games, movies, and other media. Thus, any software or game developer can use this logo as a starting point for their iconic visual representation.
12. Futuristic logo bundle
Futuristic logos are a science fiction fan's dream. They're simple, bold, and always memorable. A futuristic logo has a sleek and square typeface with a few elements of color. The color scheme pairs itself with neutral and flat colors that greatly contrast with each other — as you can see from each futuristic logo in this bundle.
There we have it; different logo design styles for any business that you can take inspiration from.
Once you have an idea of what you want for your business, you can begin your design process. Take as much time as you need, there is no rush when it comes to creating the face of your company. You can even evaluate your options, ask a professional designer's opinion, and share your designs with your co-owners. Being open to suggestions is key to creating the perfect logo.
It may take a little bit of time, but trust in yourself. If you run out of ideas, there are tons of custom logo ideas and templates from Creative Market.
Ready to create the perfect business logo?
So what's next? Head to Creative Market and show the world that your start-up business has something to offer. We have thousands of custom logo ideas and templates from professional designers. Get the logo ideas you need to improve your market reach and brand identity with just a few clicks by signing up with us today. 
Getting started with hand lettering?
Free lettering worksheets
Download these worksheets and start practicing with simple instructions and tracing exercises.
Download now!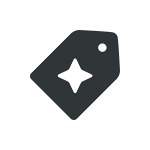 Creative Market