14 Best Fonts for Business Documents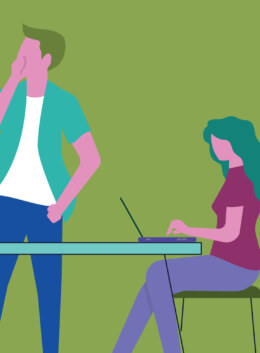 When it comes to business, image is everything. Whether you're communicating with employees or with clients, it's important to make a good first impression.
One way to make a good impression is to have professional documents that reflect your brand identity and company values. Whether you're a graphic designer or a business owner, choosing the best font for business documents can be challenging. With so many options available, most honestly don't know where to start.
Read on to discover the 14 best fonts for business documents and learn more about selecting the right font for your brand's printed materials. With Creative Market, you can create corporate documents that will definitely make your company stand out from the rest!
Why You Should Choose Professional Fonts for Business Documents
If you're building your company's reputation, it's important to have business documents that look professional. Choosing the right font is one way to ensure consistency for your business documents, creating a good impression on anyone that looks at them.
Here are some of the reasons why you should choose professional fonts for your business:
It communicates trustworthiness and reliability. People tend to take a business more seriously if they see that a document appears professional. At the end of the day, businesses are made up of people, and people respond better to professional-looking documents. Choosing the right font for your business documents can help convey trustworthiness and reliability.
It reflects your brand. More than giving the impression that your business is reliable, using professional fonts is a good way to make a great impression on people who see your documents. You can create a professional brand for yourself or your company by choosing the right fonts. For example, using a clean and legible font can convey professionalism and authority.
It brings content to the forefront. The best fonts to use for business documents are the easiest to read. When your typeface is legible, people can focus on the content rather than work hard figuring out what word is being spelled out.
Questions to Ask When Choosing the Best Fonts for Business Documents
When choosing the best fonts for your business documents, it's good to have a clear idea of what the document is and what it will do for your business. There are three questions that can help guide you in determining the best fonts to use for your professional documents:
What Type of Business Document Are You Creating?
By asking what type of business document you're creating, you become aware of the primary purpose of your document, which will help determine which typeface to use. For example, if you're working on a sales report, you'll want to prioritize using a font that has clear and legible numbers. Knowing the purpose of your document will help you select the best font to use.
What Do You Want to Communicate with Your Business Font?
The typeface you select for your business document can easily communicate what your business is all about. Business cards, for example, can say a lot about a person and his/her company based on the design and typeface used.
Who Is Your Target Audience?
It all boils down to your target audience because they help shape the reputation of your company. By knowing for whom you're creating these documents, you'll be able to select a font style that will cater to their tastes while remaining true to your own brand identity.
With these questions in mind, you'll be ready to create your business documents with the best professional fonts in no time!
Best Fonts for Business Documents
Choosing the right font for something as simple as a business letter can be overwhelming if you're pressed for time. You can veer away from the usual Times New Roman typeface because Creative Market has some excellent professional fonts that will work for any type of business document you need!
Here are some of the best fonts you can use for all your professional letters and corporate documents:
Best Fonts for Business Letters and Business Cards
1. Denish Sans & Serif Duo by Creativetacos
Denish is a sophisticated serif and sans serif font duo that works well together to add elegance to your business documents. With 7 font styles in different weights, this typeface will work well whether you use this for your corporate stationery or business cards.
2. George Sans 
George Sans is an elegant set of sans serif fonts. Available in 8 font styles, its clean and sleek geometric design works well if you want to make an impact with your corporate business cards. 
3. Radian
Radian is a set of geometric sans serif typefaces that come in 16 font styles. This typeface works well for business letters that require legibility because it works especially well in any font size. 
4. Yarelli 
Simplicity is key with Yarelli, a simple set of sans serif fonts that will give your corporate stationery and business card a sleek look. When used in white against a dark-colored background, this professional font can give your business cards a premium feel.
5. Larken 
Larken is a set of serif fonts that are designed to reflect nature, created for fluid designs. The dynamism of this font can be seen in its four weights including true italics. Its legibility makes it a good font choice for body text on corporate printed material, and can add quite distinct personalities when its heavier weights are used for business cards. 
6. Argent
Argent is a set of serifed typefaces with six weights and italics, plus an extra superbold weight that can be used for business letters that need extensive formatting. Pairing fonts within this typeface is a great way to add some character and dynamism to your business cards. 
7. Watch Quinn by UICreative 
Watch Quinn is a beautiful serif font that works well for business cards and as a heading font for your business letters. With only one font style, this bold serif makes a suitable font choice for brands that want to convey that they are a premium yet approachable brand through their business documents. 
Best Fonts for Corporate Documents
8. Ariona 
Ariona is a clean and simple sans serif font that will work well for no-fuss corporate documents. The simplicity of Ariona will work well for corporate documents that don't require a lot of formatting in the body text but want to focus on the readability of the document. 
9. Mollen 
Mollen is a set of sans serif fonts designed to be functional. This sans serif typeface packs a powerful punch with 48 font styles that you can try in different combinations, making it the ultimate typeface for all your corporate documents. With this modern and professional-looking typeface, you can combine more than two fonts and get away with it because of its versatility and legibility. 
10. Toma Sans 
Toma Sans is based on geometric forms that have been optically corrected for better legibility. Influenced by different fonts in the 1920s and 1930s, the geometric-style font has an approachable yet formal look that will work well for all your business documents. 
11. Sundays 
Sundays is a modern serif font that marries the modern and the classic, inspired by the Baskerville font. To add a dash of elegance, pair this typeface with a simple sans serif font like Lato or Proxima Nova. 
12. Minyi 
Minyi is a serif typeface that can work for both header and body text. This font will work well with for cover letters that want to communicate a sense of professionalism and sophistication.
13. Analogue by New Tropical Design 
Analogue is a stylish set of typefaces that will work well for any business document. The elegant curves and the high contrast glyphs make this set of fonts easy on the eyes, making it a great font choice for the body text of corporate documents.
14. Morison 
Morison is a set of versatile serifs that can give the right amount of personality and character needed for your corporate documents. With eight weights, this typeface will work well for all your professional documents, serving personality without sacrificing legibility. 
While the generally-accepted wisdom is to choose clarity over creativity, feel free to experiment with various fonts to find one that communicates the message you want to convey! It all boils down to what feels right for you and your brand.
If you want your business to really stand out, make a great impression with corporate stationery and business card templates from Creative Market. Level up your corporate communication materials and sign up for a Creative Market account today! 
Getting started with hand lettering?
Free lettering worksheets
Download these worksheets and start practicing with simple instructions and tracing exercises.
Download now!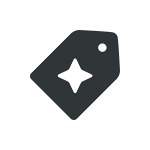 Creative Market