10 Best fonts for Blog Posts to Improve Readability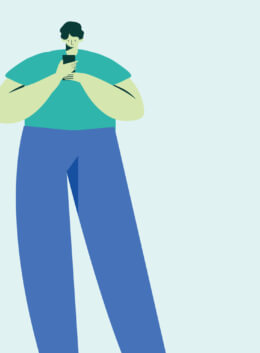 Fonts greatly matter when it comes to creating an engaging blog from the headers to the body text. Aside from considering the font sizes and curating your content, choosing appropriate typeface styles can make or break your blog.
A lot of big companies deliberately and carefully choose the font that they will be using for their websites, for a good reason! Font control does not only affect the readability of your content, it also dictates the personality of your website or blog post.
Examples of Best Fonts For Blogs
There are a lot of available fancy fonts and modern fonts online. While the classy but functional sans serif and pt serif can always be your go-to when it comes to long-form types of content like a blog, experimenting with readable yet attractive fonts for blogs is always a good thing.
A simple font that can get the job done because of its straightforward typeface. For example, serif fonts can convey tradition, reliability and respect, while sans serif fonts convey stability and objectivity.
So, make sure that you choose the right font style that is aligned with the personality that you want your audience to see you as. We've listed down a few font options that you can choose for your site. All the fonts you will see below are from a particular typeface:
1. Super Basic
Super Basic is a modern and fun san serif typeface. This font family pairs well with script and handwritten fonts, or loSuper Basic is a typeface that is modern and fun. It pairs well with script fonts or handwritten fonts, but also looks great on its own! This is perfect for headings or smaller text.
2. Aurora Grotesk
Aurora Grotesk comes in three weights. It is used mostly in magazines, logos and branding, invitations, quotes, blog headers, posters and advertising. We recommend it for these purposes.
3. Articulat CF
Articulat is a typeface with an updated, midcentury-style design. It is strong, sharp, and well-spoken. Articulat was designed from scratch to be bold, clean, and clear.
4. Metro Sans Full Family
Metro Sans is a Grotesk typeface with personality. It bridges the gap between the stern terminals of a Swiss Neo-GroMetro Sans is a new typeface that has personality. It has the stern terminals of Swiss Neo-Grotesk, but it also has smooth curves that are like Geo-Grotesk. The two combine to make a typeface that can be used in both body and display weights.
5. Metablue
Metablue is a family of geometric sans-serif fonts. These fonts come in both clean and elegant styles. The curves are very rounded and the terminals (ends) are wide open, which makes the font family contemporary, friendly and easy to read.
6. Phoenix
Phoenix is a sleek, geometric font that ranges from light to extra bold. Coming in 12 different styles makes it versatile and is a great choice for longer bodies of text.
7. VISIA Pro
VISIA Pro is a typeface that is perfect for elegant, minimal and premium designs. It's great for logos, headlines, branding, marketing graphics and corporate identities.
8. Config
Config is a condensed geometric sans serif font family. This typeface was influenced by geometric sans serif fonts with circular forms on the tops and bottoms of characters. However, the proportions have been condensed by incorporating straight sides. This makes the font efficient but still friendly.
9. Minamaly Sans Serif
Minamaly is a font that is easy to read. It looks trendy and expensive, and it always has a luxurious feel. This font is versatile and very modern.
10. Granary
Granary is a typeface that has a clean, geometric style. It is low x-height and has neat curves. It comes in 5 weights, including italics, and it is supported in multiple languages.
Font Combinations for Your Blog Title and Blog Body
Different fonts convey different feelings. So, it's also a plus if you customize the font of your blog title and blog body. Most of the common serif fonts are already being used by bloggers around the world, but that doesn't mean you won't be able to find the perfect font for your blog site.
With the help of Creative Market's wide array of sans serif and serif fonts, choosing the right font for you will be a breeze. You can always google fonts for blogs, but we made it easy for you, here's the best font for your blog title and blog body:
Best Font for Blog Title
If you like it sleek and straightforward, Gilmer is the best option for you. It pushes a strong message without intimidating your readers. It has the right amount of weight and it can easily be your default font for your blog titles, whether it's for something serious or something casual.
Best Font for Blog Body
Even for your blog body, it's important to choose an easy-to-read font. Choosing the typeface family of your font is critical and crucial for your blog. Visby Sans Serif is a good option for your blog body. This is one of the best fonts for blogs because it not only provides a typeface that offers functionality for every type setting, may it be small or big, it also offers ease to your reader's eyes.
Benefits of Choosing Good Fonts For Your Blog
Choosing amazing fonts for your blog can do you wonders. Different web fonts serve different purposes. From font size to font family, choosing the right fonts can either attract or distract your readers. Popular sans serif fonts are available everywhere but with Creative Market, you get all the best fonts in one website. 
After you decide on your WordPress theme and settle on the final color palette of your blog, choosing the font is the next big step you need to consider. 
Improved Perception
Common decorative fonts can look nice, but above all, you should always put yourself in the shoes of your desired target market and ask yourself these crucial questions. How will they perceive me as a writer? Will this be hard for them to read? Do I look too stiff? Establish the messaging you want to disseminate then apply that to all the elements of your blog. 
Precise and Intended Organization
The last thing you want is for your blog to look messy and unorganized just because you chose a fancy font that doesn't necessarily serve its purpose.
It's better to stick with the same old sans serif or serif font and achieve your blog's goals, than to choose a brush script, or even the best google fonts that may ruin the look and feel of your WordPress site. 
For more inspiration, we highly recommend that you browse and explore the many options Creative Market has to offer from the most common script fonts, simple fonts, and more. Go wild on choosing the most popular font, for sure you will find fonts designed specifically for your needs. Just a friendly reminder, if you're a corporate business or a law firm, please don't ever use comic sans for your website or blog. Sign up today!
Getting started with hand lettering?
Free lettering worksheets
Download these worksheets and start practicing with simple instructions and tracing exercises.
Download now!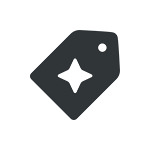 Creative Market