12 Company Logo Design Ideas to Experiment With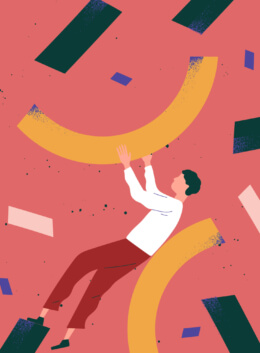 Designing the perfect business logo can be overwhelming if you don't know where to start. But with the right tips and guides — and the right amount of inspiration — creating your own logo design should be a breeze! But first, let's break down what makes a good company logo.
Rules for the Best Logo Ideas
Logos are at the forefront of setting client and customer expectations, being one of the first images people see that come from your business. Depending on the industry you're working in, the logo you end up designing should be able to deliver a professional impression and reflect the value you can give as a company.
Here are a few foundational ideas for your brand before you start creating your own logo:
Logos have to be memorable to help with customer retention.
Logos have to be visually distinct to stand out in your industry.
Logos have to be authentic and accurate to your brand.
Logos have to be timeless and able to weather changes.
While these might sound strict, some of the most widely recognizable logos didn't start out the way we see them today; however, their logo designs have managed to stay true to those four rules. Logo evolutions are natural, but the best logo designs are able to skirt through the times and adapt just as much as the market does.
Elements of a Unique Design Logo
Before you can start creating your own business logo, you need to have some idea of the elements you'll want to work with to set correct expectations according to your brand name and industry. Will you use your brand name as the forefront, or do you prefer a minimal graphic to represent your company? Or do you want a mix of both?
Many leading companies of the world — and the logos that evolved with them over time — have helped to shape certain audience expectations toward industries and their brand logos. While these are not hard-and-fast rules, understanding the norm is where inspiration starts in developing your own cool logo ideas.
Company Logo Colors
Color psychology has come a long way in helping companies understand the persuasive power of effective business marketing, and we're now aware that customers often make snap judgments about brands, with color being the highest influential design element.
Research continues to weigh the various results; as of now, studies show that these snap judgments are solely based on the customer's personal experiences or past associations contributing to color perceptions, but the consensus remains somewhere in the middle.
This confusing middle does allow for logo designers to choose from the many shades of colors that businesses may want to use for their brand. The variety of industries that have used combinations of colors for their branding drives the point that you can take certain liberties for your design choices.
Here's a rainbow-based list of popular brands from different industries and the brand colors they're known for.
Red – Target, YouTube, Beats by Dre
Orange – Mozilla, Amazon, Fanta
Yellow – McDonald's, Shell, Warner Brothers
Green – Xbox, Starbucks, Lacoste
Blue – Ford, Facebook, Walmart
Violet – FedEx, Unilever, Taco Bell
Black – Apple, Coco Chanel, Nike
As a sidenote: Some of these name brands even use multiple colors for their branding, but you'll notice that their dominant colors have multiple associations and meanings with some overlap.
Many industry-leading companies and the smaller businesses that followed often use these common color associations based on perceived appropriateness.
Always remember that the perfect company color that would end up on your logo will always depend on your brand's personality.
Typography as a Company Logo
Some business logos would opt to put their brand name as their business logo with a choice font that would lend itself to its graphic logo equivalent. Think Facebook's F as an example.
Choosing the right font for a business logo also depends on your industry and the brand personality you want your company to project. Are you a budding start-up or a longtime professionally operating company? Big company or small business?
Certain font styles help deliver these impressions through the first two basic classifications of typefaces: serif and sans-serif fonts.
Serif fonts have been used mostly by traditional, industry-leading businesses, while sans serif fonts have been favored in the digital space.
Plenty of logo styles have evolved alongside the many other subtypes of fonts, but a great logo can carry a brand name beyond the expectations of its platform and business style.
Creative Company Logo Designs
Inspiration starts from understanding the basics, and while following some of the mentioned rules and design tips are always safe options, creative companies understand that taking design risks on their own logo can be their main selling point in the impression they want to build.
A company's design decisions are often reflections of the design trends from the time the business was established. Remembering that even established businesses go through rebrands from time to time allows for room for growth for your own logo design someday.
Sample Ideas for Logo Designs
A custom logo starts with a design brief and an understanding of the brand or client company's personality. While the previous design tips mentioned are great guideposts for developing your own logo from scratch, the following templates and design kits can be great jumping-off points for experimenting before you start creating from ground zero.
Logos for Small Businesses
Logo types can vary according to the products that small businesses want to highlight, but here's some inspiration for how you can create a logo that's fun and accessible.
Ideas for Business Logos
Depending on the industry, most traditional businesses need to meet a certain brand expectation with a logo that can carry it throughout all its design assets. A business logo may opt for simple fonts or use a custom logo graphic that best represents its value or combine both. Use the tools and templates below to kick off some logo ideas.
Unique Brand Logos
Creative brands have a lot more freedom in the kinds of business logos they might choose to champion. Whether they want to use letter play like the famous "CC" of Coco Chanel or the timeless simplicity of the Nike "swoosh," unique brands benefit the most out of a custom logo that captures their personality.
Great logo ideas can also come from statement fonts or minimal graphics like the samples above. It always goes back to whichever combination of elements best represents your company's brand identity.
More Good Logo Ideas
Logo design inspiration can be hard to come by, but looking through more unique ideas or revisiting old ones can be a great way to brainstorm more cool logo ideas. Exploring abstract graphics and art movements or going back to basic shapes can form a custom logo without intending to.
If you want to hear more from the experts, read about how seven designers define what makes a good logo here.
The perfect logo is never its first iteration, but you can make a logo today that works for the company you're designing it for with room to grow just like the household names have their logos evolve over time.
For more design help and other tips and tricks for your creative projects, feel free to sign up here so you never run out of inspiration.
Getting started with hand lettering?
Free lettering worksheets
Download these worksheets and start practicing with simple instructions and tracing exercises.
Download now!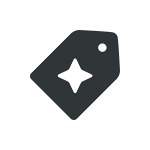 Creative Market