14 Best Vintage Fonts for Retro Designs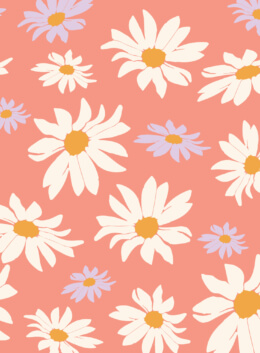 Vintage fonts can add a nostalgic yet timeless feel to any design project. Although a thing of the past, the retro design style still continues to be a favorite among designers because of its versatility and how it can give any creative project a unique feel. 
With plenty of vintage and retro design resources out there, it's possible to get a little overwhelmed. Fortunately, Creative Market has some pretty good vintage and retro design resources to help you get started. 
Read on to learn more about retro typography and choose from some of the best vintage and retro fonts out there! 
What is a Retro Font? 
A retro font is a font style associated with the past. They usually have a classic look but also have more modern features. 
From swirly handwriting script to block stills, retro fonts are a modern take on vintage typefaces throughout history. While this style can have many looks, retro fonts can evoke feelings of nostalgia and history. 
Why Retro Typography is Still In
Designers still opt for retro typography because of the classic yet modern feel they bring to creative projects. 
There are many advantages to using vintage or retro typeface in your design projects: 
It can give your design projects a classic look. Retro typography is still something creatives like using because of its ability to add a timeless feel to any design project. Want to learn how to give a vintage feel to your logo design? See how you can incorporate retro fonts into your vintage logo design projects here. 
It works well anywhere, whether you're using it to complement or to contrast. Retro typography is a great element to add to any design project whether the style of your design is modern minimalist or mid-century classic. When properly used, a vintage font can either support or contrast a particular design style. Alternatively, your typeface could even become the focal point to show off your creative style.
It can grab anyone's attention. Because of its bold and unique style, retro typography is a great way to grab the attention of your audience so you can hook them into reading your content.
What to Look Out for When Choosing the Best Vintage Fonts
Because of the benefits of using this type of typography, a lot of designers still tend to carelessly use the retro and vintage typeface without considering other elements in their designs. 
Here are some things to look out for when choosing vintage fonts for your design project:  
Understand the Visual Theme
Specific retro and vintage fonts can lend a specific character to your design.
Going for a thin script can lend a more romantic tone to your design, making it a great font choice for elegant wedding invitations. On the other hand, a chunky and curvy font can lend a more funky vibe, making it the perfect font choice for an invitation to a fun 70s-themed party. 
It's All in the Details
While some vintage fonts use bold, clean lines, or even a stencil effect, others rely on subtle details to draw the eye. These subtle details can bring visual interest, allowing your design to shine. 
Contrast Without the Chaos
If you're planning to use your retro or vintage typeface in small doses, make sure you understand when the contrast is too much. These fonts are great when used sparingly but if you don't know how to use them, you risk making your design look cluttered.
Mix It Up
Just because you want a vintage typeface doesn't mean you need to settle for just one! Mixing vintage and retro fonts can deliver some awesome results. The great thing about these typefaces is that they can bring together different styles without clashing. 
For example, you can combine a script font with a sans serif to give your design an even more retro feel, just like the Greatly Font Duo.
Now that you know what to look out for, here are the 14 best vintage fonts to help you get started! 
Cursive Retro Typefaces
1. Old Standard
The Old Standard typeface is a set of vintage style fonts with its uppercase in cursive, and lowercase in sans serif. The vintage font style is a great choice if you want to create designs that have a handwritten feel. In addition, an ornamental decor set is also included in this set to help you spruce up your designs. 
2. Lovadelic
Inspired by 70s cursive lettering, Lovadelic is a retro typeface that combines script lettering with psychedelic balloon typography. Available in five fonts (with one set made of groovy icons), these retro-style fonts can lend a fun and psychedelic vibe to your creative projects! 
3. Vintage Dreams
Vintage Dreams is a groovy, vintage-style cursive font that can help your projects make an impression! The solid variant is perfect for graphic design projects that are going for a clean, timeless look, while the brush SVG variant is a good choice if you want to give your design projects a handmade look. 
4. ED Lavonia
ED Lavonia is a modern font that is inspired by classic handwriting found in books. With over 90 stylistic sets and ligatures, this font is perfect for creative projects like logos, printed quotes, invitations, and more.
5. Volkschaft 
Volkschapt is a retro script font inspired by vintage posters and graphics. This vintage font family has OpenType features with stylistic alternates, swashes, and ligatures, allowing you to mix and match letters to fit your graphic design needs. This attractive vintage font can make a charming addition to your design project if you're going for that 50s or 60s look. 
6. Knight Brush
Taking inspiration from sign paintings in the 80s, Knight Brush is a set of handwritten fonts that can give your personal projects that vintage look. With over 570 glyphs and OpenType features, this hand-drawn font is an excellent choice for giving your branding and typography projects a little more edge. 
7. Roylands
The Royland Font Duo includes two vintage font styles. Inspired by the simplicity and elegance of vintage designs, Roylands Script is the perfect font for giving your design a nostalgic and timeless feel. 
Bold Retro Type Styles
8. Reuben
A display font inspired by New York's delicatessens that peppered the lower east side at the turn of the century, Reuben is a bold-style typeface with three different variants. This sans serif font has high thick-to-thin contrast, a retro-style design commonly used in the days of hand-painted signs. This display font is the perfect choice if you want to make a bold statement for branding and packaging design projects.
9. Malibu
Malibu font is a modern font that is well-balanced. It has a unique, playful, and versatile vintage serif family. There are 165+ alternates you can use to get curves and beautiful shapes easily. This font is perfect for branding projects, logos, wedding designs, social media posts, advertisements, product packaging, product designs, labels, photography projects, invitations, and any other project you might have.
10. Milkman 
Milkman is a font that has a modern take on retro fonts from the '60s and '70s. It combines the curves and contrast of vintage fonts with modern serifs, creating an old-school/new-school look. Milkman comes in three weights – light, regular, and bold – making it perfect for vintage logos or layouts.
11. TAN-NIMBUS
TAN-NIMBUS is a great retro font to give your projects a quirky vibe. The irregularly-shaped letters give this typeface a psychedelic vibe that works well whether you're using it with a crazy color palette, or to contrast a plain background. The retro, bold, and playful energy of this truly vintage font is an excellent choice for personal and commercial projects that require a dose of fun! 
12. Gunydrops
Gunydrops is a retro, bold, and playful typeface that can add some fun to any design project. The psychedelic, groovy style of this typeface with vector extras and OpenType features makes it a great typeface to use for any design project inspired by 60s and 70s pop culture.
13. College Block
Collage Block is an athletic block font collection that can give a vintage athletic look to your design projects. With each glyph carefully handcrafted, this vintage type is a great typeface for sports designers who want to give a classic yet handmade look to their athletic design projects.
14. Pressbox 
The Pressbox Font Combo is an industrial font collection with four font styles and a bonus ornamental font to add some decorative flair to your design projects. Pressbox Display is a typeface reminiscent of movable type print, with uppercase and lowercase characters varying in width. The chunky Pressbox Display family works well together with the more condensed and stylized Virgo Display, also available in this collection.  
It's important to remember that vintage fonts are not just swashes and splashes of color or bold lines. It has textural details and complex forms that can add depth and character to your design. 
When it comes down to choosing your vintage or retro font, make sure you consider the whole picture instead of just a few isolated elements.
Have a blast from the past and head on over to Creative Market to browse over 15,000 vintage fonts that you can use to give a distinctive look to your design projects. Although a thing of the past, vintage and retro typography can be used to create more forward-thinking designs. Sign up today!
Getting started with hand lettering?
Free lettering worksheets
Download these worksheets and start practicing with simple instructions and tracing exercises.
Download now!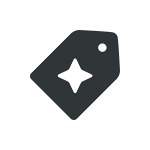 Creative Market