Turn Hand Drawn Images Into a Photoshop Brush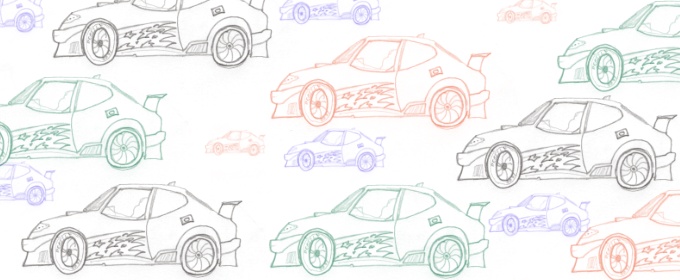 Have you ever wanted to create your own Photoshop brush to use for a variety of creative projects? If so, then you definitely need to check out this tutorial. I'm going to take you through the process of creating your very own Photoshop brush from a hand drawn image of your own creation. This is a very basic tutorial on creating a simple stamp brush, but stay connected with our blog to see future tutorials on creating more advanced Photoshop brushes.
The first thing you're going to need is a pen or pencil and paper. Just start sketching things out, be creative, and doodle around for a while. Once you've come up with one, or many drawings you like, it's time to get started.
Here is a simple pencil drawing that I uploaded onto my computer by using a scanner attached to my printer:
Your drawing doesn't have to be as intricate as the one featured above, instead it could be a simple paint stroke or squiggle. Anything can be turned into a brush!
- Open Your Drawing in Photoshop

- Clean Up Your Image: One thing you may find to be a problem is that the background has turned gray since you uploaded it. This will cause the brush to incorporate the "gray background" whenever you use your brush. It's relatively simple to clean up the background. All you have to do is go under the adjustments panel and select levels. There is a slider to the far right hand side of the window that you're going to want to drag a little to the left to brighten up the image. I moved the slider over to "241" but you can move it as much or as little as you see fit.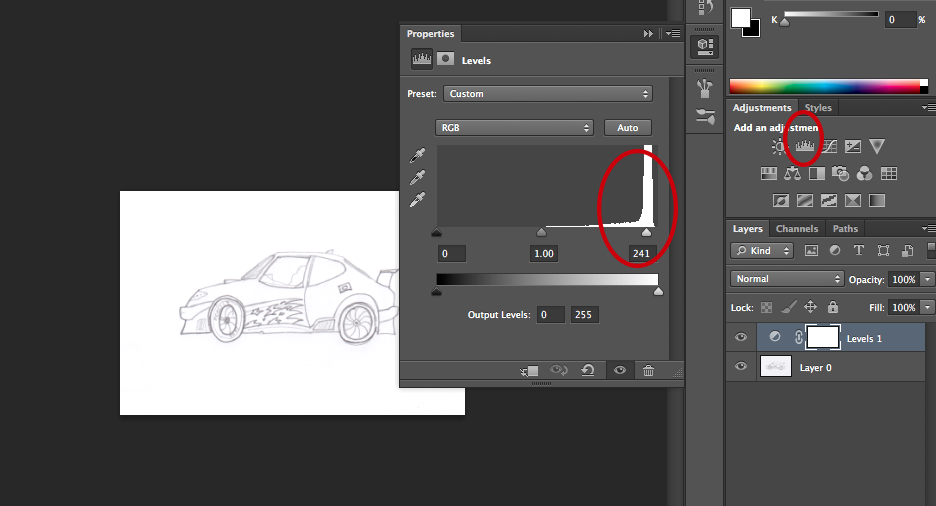 Save- Select All or Part of Your Image: If you want to select all of your image simply use the keys Command+A, otherwise use the Marquee Tool Highlighted on the left. You will know your image is selected if there is a flashing set of dashed lines around its perimeter.
- Select Edit & Define Brush Preset from the upper left hand menu. This will cause the area you selected to be saved as a brush.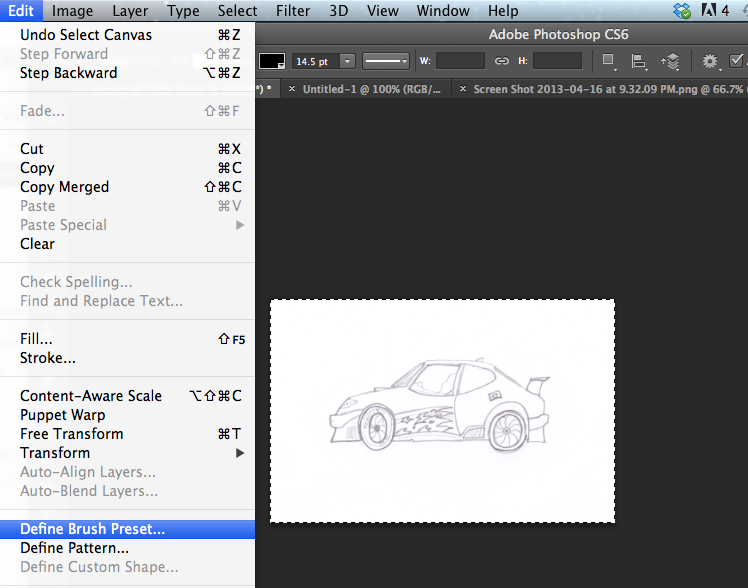 Save
- Name Your Brush: Make it something simple so you easily know what you're going to look at. If you're going to create a brush set maybe give each a title like "Flower1," "Flower2," etc.
- Open an Empty File and Test Out Your Brush: Play with you brush! Try using different colors, tracing different movements, and seeing everything that is possible with your newly created brush.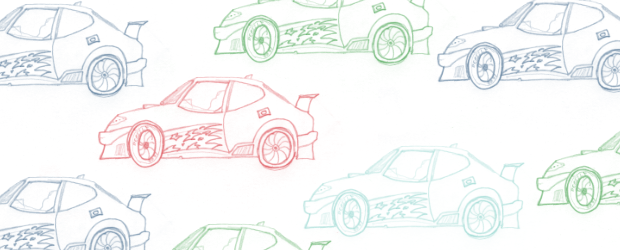 Save
- Export Your Brush: Go to Edit -> Presets -> Preset Manager from here you can select one brush you created or multiple brushes. You can rename each brush or export them all as a set into a file of your choosing. From there you can upload them and start selling them on Creative Market.
Select all or just one of your brushes and select Save Set , then you're ready to go!
Tips for Creating Hand Drawn Photoshop Brushes
Keep it Gray scale: Use a white piece of paper to create your drawing and a pencil or black marker. I suggest that you use a dark black marker so when you adjust the levels, the image you created does not become too light. You want to have a high contrast between your drawing and the white background so your brush comes out crisp and clear.
Use Crisp Clean Lines: If you really want to make a high quality stamp brush try and avoid sketching. If you sketch too much of the drawing you're going to have to do a lot of clean up later to have a clear, crisp image. If you don't want to have a stamp and want a more multifunctional brush then you don't have to worry about this so much, just draw whatever you want your brush to be.
Create Sets with a Theme: People love to purchase brush sets with a theme or general umbrella term. Try to think about what holidays are coming up, or images people frequently utilize in print ads and on the web. Is it mother's day? Are people using a lot of flower images on the web? Think about what's trending and what people can actually use, and you'll have all the inspiration you need to create awesome, high quality Photoshop brushes.
I hope you enjoyed this simple tutorial. Stay tuned for more awesome tutorials from the Creative Market blog. Cannot wait to see what cool brushes you come up with!
Free lettering worksheets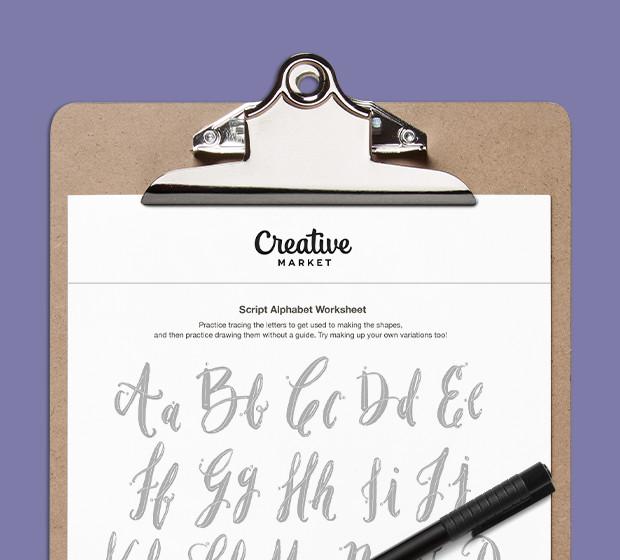 Download now!

Getting started with hand lettering?

Download these worksheets and start practicing with simple instructions and tracing exercises.
Download 6 Products for Free
I'm a recent graduate of the University of San Francisco with a degree in Biology and a passion for the creative arts. I love building websites, trying new things, and I have a passion for social media.
---