Meet the Shops Behind the Drop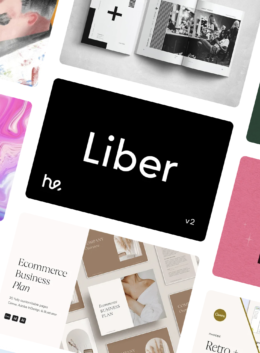 At Creative Market, our monthly Drop makes a collection of curated design assets available to anyone with a membership. Our most recent Drop features 33 shops picked for their high-quality designs and unique approach to developing creative assets. Explore these handpicked shops below to learn more about what they offer!
FinestDevs
FinestDevs focuses on helping business owners market their products and services. Each template has crisp graphics, clean lines, and simple fonts, making it easy to edit each one. The templates are especially well-suited to the tech industry.
Ruslana Vasiukova
Bright colors and whimsical graphics come together in bundles, checklists, and decor packs by Ruslana Vasiukova. The collection features modern designs for every season, along with checklists to make it easier to keep track of everything going on in your busy life.
BLKMARKET
This collection from BLKMARKET has everything you need to create stunning graphics for online and print marketing campaigns, including textures, design elements, still photos, and Photoshop presets. Each pack features high-contrast designs with an industrial edge.
Softulka
Softulka offers everything you need to create eye-catching marketing materials or personal design projects, from clip art and vector shapes to posters and gradient backgrounds. These designs feature bold colors and a variety of styles to suit your needs.
Twinbrush
Based in Ireland, Twinbrush specializes in graphic design, brand identity, and illustration. The shop's current collection includes fonts, shapes, patterns, and other design elements. Styles range from retro to modern, making it easy to create your own custom designs.

Antiquaria
Inspired by the opportunity to create designs with a vintage-modern aesthetic, Emma James opened Antiquaria Design Studio in 2010. Its current collection, which includes photographs, fonts, and graphic bundles, focuses on design elements associated with the American Southwest.
Olga.Angelloz
Olga.Angelloz aims to make graphic design fun. Her shop, Cohesive Graphic Collections, includes clip-art graphics as seamless patterns, making it easier to incorporate each element into your own designs. The current collection includes holiday bundles, planner sets, and themed kits.
Mirazz Creations
Mirazz Creations offers design templates for business owners and beginners who need a little inspiration. The collection includes templates for e-books, workbooks, and social media profiles, making these graphics ideal for coaches and course creators.
TONE SUPPLIES
The TONE SUPPLIES shop offers tools to help creative professionals save time. Its presets make it easier to transform raw photos into attractive designs that can be used for personal or professional purposes.
Design Council
Design Council offers templates and typography sets to help business owners and creative professionals take their designs to the next level. The shop has templates for pitch decks, business plans, magazines and other projects. Design Council also offers premium icons and other design elements to make your business stand out from the crowd.
Pixelbuddha
Pixelbuddha offers a variety of design elements to help graphic artists and business owners save time. Overlays, mockups, Photoshop brushes, and other tools make it easier to create attractive graphics for business marketing or artistic endeavors.
Divided.co
Divided.co offers high-quality digital assets to help you build your own designs from scratch. Many designs feature dark backgrounds with colorful text, making it easier to stand out from the crowd. Divided.co also offers special effects to enhance your creative projects.
Liviu
Liviu specializes in logos, fonts, and typefaces, making it easier to embellish your existing designs or create new ones. The shop's design styles range from vintage to hipster, giving you plenty of options when you're ready to start experimenting with your own designs.
Arslan
Arslan specializes in logos and other graphics used to create strong brand identities. The shop features templates for logos, business cards, flyers, and other marketing materials. Clean, simple designs make it easy to adapt any template to your needs.
Guerillacraft
Guerillacraft develops creative assets for illustrators and graphic designers at all levels of experience. The shop features retro and vintage designs for use in a wide range of design projects.
Typology
Typology focuses on creating design "miracles" that transform boring marketing materials into collateral that captures the attention of your target audience. If you need an attractive design for your Instagram page, Typology has you covered.
MrMoustache
If you're looking to add vibrant colors to your designs, look no further than the MrMoustache shop. You'll find templates for menus, parties, club events, and other projects, all with colorful design elements and a modern look.
September 5th
September 5th specializes in creating designs that get noticed on social media, making it easier to build a successful brand. The shop focuses heavily on Instagram, but you can tweak these templates for other social media sites.
LEROY Design
The designers at LEROY Design are excited to help small businesses get off to a great start. The shop contains everything you need to create a unique visual identity for your business, making it more likely that customers will remember your brand.
Studio Bons
Studio Bons creates sleek designs for Serif WebPlus and Adobe, giving you a strong foundation for your custom designs. The shop features several lifestyle designs, including a portfolio template and a lookbook template, making Studio Bons' designs ideal for creative professionals, fashion designers, and models.
Hederae Type Foundry
Founded by Valerio Dell'Edera in 2014, Hederae Type Foundry designs fonts for businesses all over the world. Its Creative Market shop features more than 20 fonts to incorporate into your design projects.
Wilde River Studio
Wilde River Studio produces beautifully crafted templates for dreamers with a purpose. Visit the studio to find templates for mood boards, pricing guides, social media posts, and workbooks.
Evatheme Market
Evatheme Market offers dozens of designs to help business owners, photographers, and other professionals save time when creating their own designs. The Evatheme shop includes social media templates, wireframe bundles, mobile UI kits, and other design elements.
Estartshop
Estartshop specializes in creative resume templates to help job seekers stand out and get noticed. Each design has room for a photo or personal logo to increase visual appeal and show off your professionalism.
ChristianLaliberte
Founded by an art director in Pittsburgh, Pennsylvania, the ChristianLaliberte shop features Wolvercote, a display font that works well for sci-fi book covers and their accompanying marketing materials. Wolvercote is available in three variations.
Webhance Studio
Webhance Studio has been in business for more than 7 years, giving clients access to bold design elements that help users craft their own identities. The shop features dozens of typefaces, ranging from the playful Pumkin to the modern Groningen.
Sproverio-Type
Based in Buenos Aires, Argentina, Sproverio-Type is an award-winning design studio focused on creating custom fonts that stand out from the other options on the market. If your preferred aesthetic is "groovy," the Seventies font is the perfect match.
TanType
If you're looking for designs with a tropical feel, TanType delivers. Mignon, Parfait, and Magnolia are just a few of the TanType fonts that will transport you out of your office and into a tropical paradise.
Darumo Shop
Established in June 2016, Darumo Shop specializes in fonts and vector graphics. Each vector set features vibrant colors and clean lines, making it easier to incorporate these graphics into your designs.
Unicode Studio
After more than 7 years in business, the designers at Unicode Studio know how to create custom fonts that enhance personal and professional design projects. The collection focuses exclusively on script fonts.
Asteria Studio
If you're looking for minimalist designs, look no further than Asteria Studio. The collection includes simple designs that can be customized to help you grow your business. Asteria Studio also offers visually appealing Instagram templates.
Una Matison
Based in Riga, Latvia, Una Matison offers stock photos, videos, and overlays to help business owners promote their products and services. The shop features several bundles, giving you access to everything you need to get your business off the ground.
Deeplab
Established in 2015, Deeplab specializes in creating product mockups and social media templates. If you're looking to create digital marketing materials or step up your social media game, Deeplab has dozens of templates to help you reach your goals.
Want to access these design assets and more to make your design projects look professional and pleasing to the eye? Become a Creative Market member today. With a Creative Market membership, you can instantly download any of the offerings from the Drop — for free — which means $1000s of dollars worth of unique design assets.
Getting started with hand lettering?
Free lettering worksheets
Download these worksheets and start practicing with simple instructions and tracing exercises.
Download now!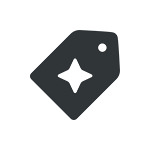 Creative Market