Moodboard Series: Summer Travel Nostalgia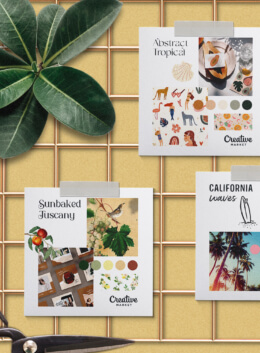 No one could have predicted what Summer 2020 would look like. Travel plans, festivals, and public spaces like parks and beaches have all changed dramatically around the globe. As we all grapple with the implications of this pandemic, many in the Northern Hemisphere have found comfort in reminiscing about summers past. A sense of summery wanderlust has taken over interior, fashion, and graphic design — and we can't get enough.
The three moodboards you'll find below are a nostalgic celebration of summer. Check out even more inspiring moodboards in this series here.
Sunbaked Tuscany
Think romantic summer nights outside with subtle lights and a nice bottle of Prosecco. This moodboard features Mediterranean color palettes, elegant ligatures, and detailed florals celebrating La Dolce Vita.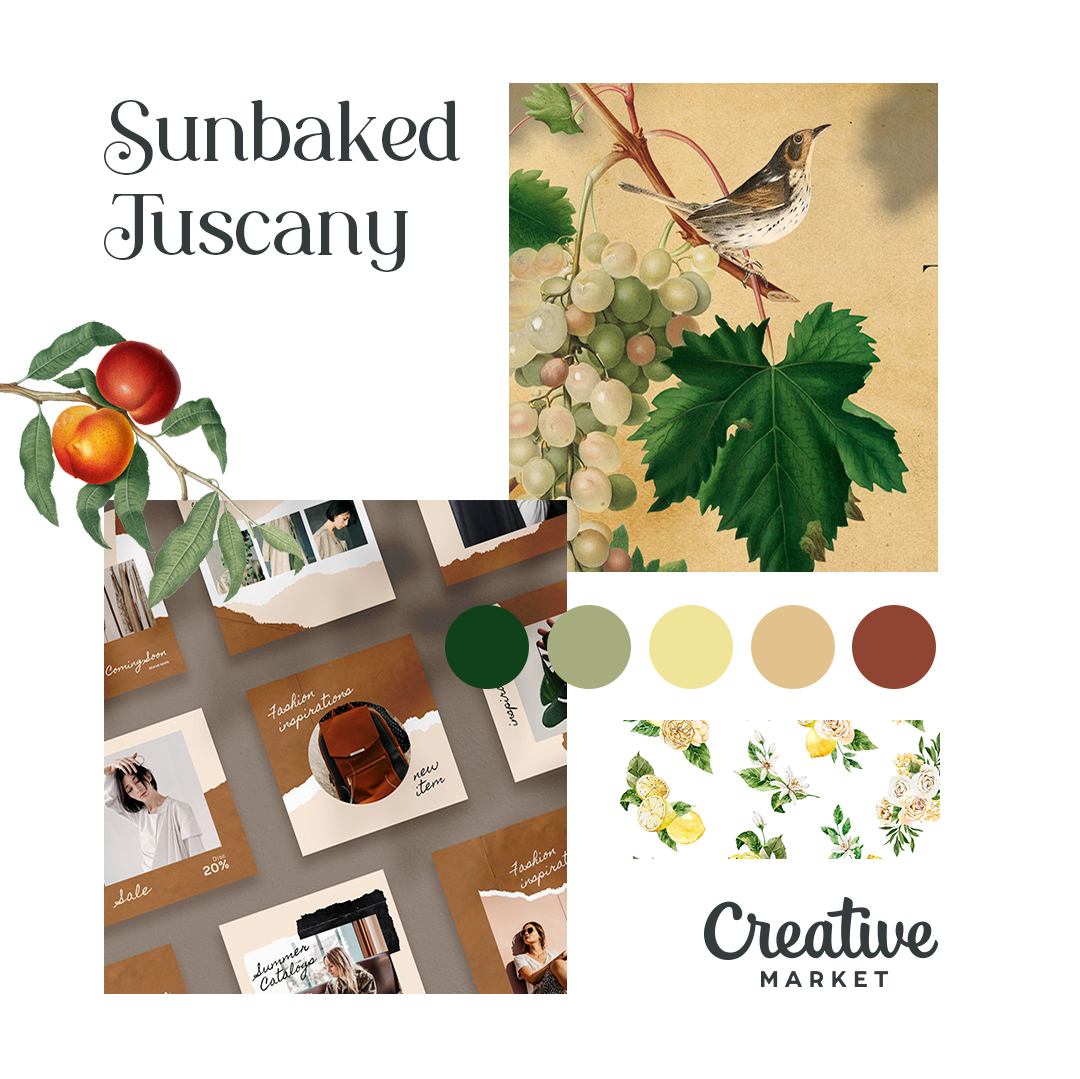 HEX Color Palette: #2a4322, #a7aa7f, #ece39c, #d8c18e, #7e4735
California Waves
Laid back, sunny SoCal style is in full bloom here. This palette is inspired by casual beach roadtrips, 70s grooves, and surfer vibes.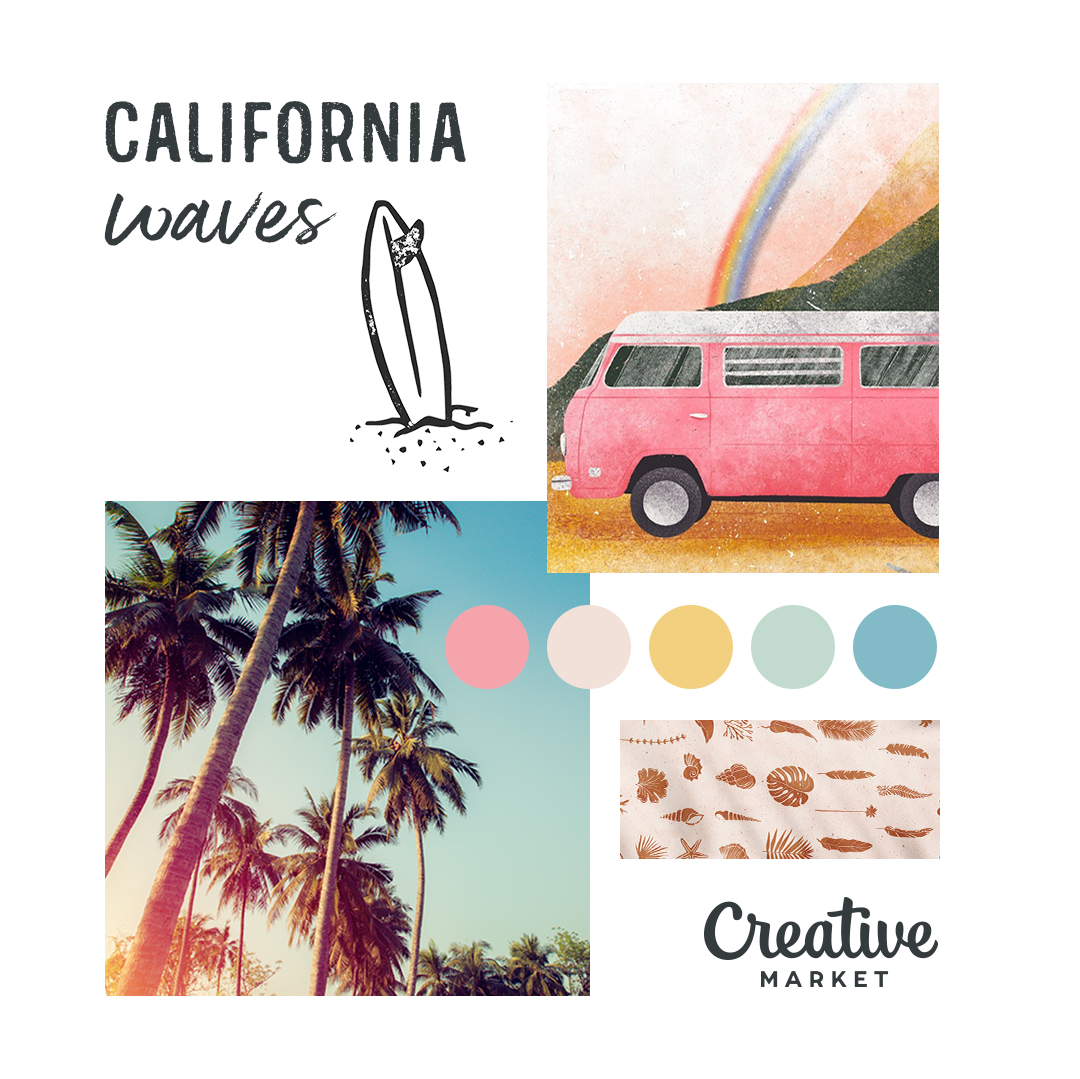 HEX Color Palette: #e1a3aa, #ede0d8, #e8cf83, #c8dacd, #94bac5
Abstract Tropical
Flat illustrations are having a moment and this visual style relies on them to create joyful summer scenes. in earthy tones. Dainty outdoor motifs come together with organic, undefined shapes and earthy tones.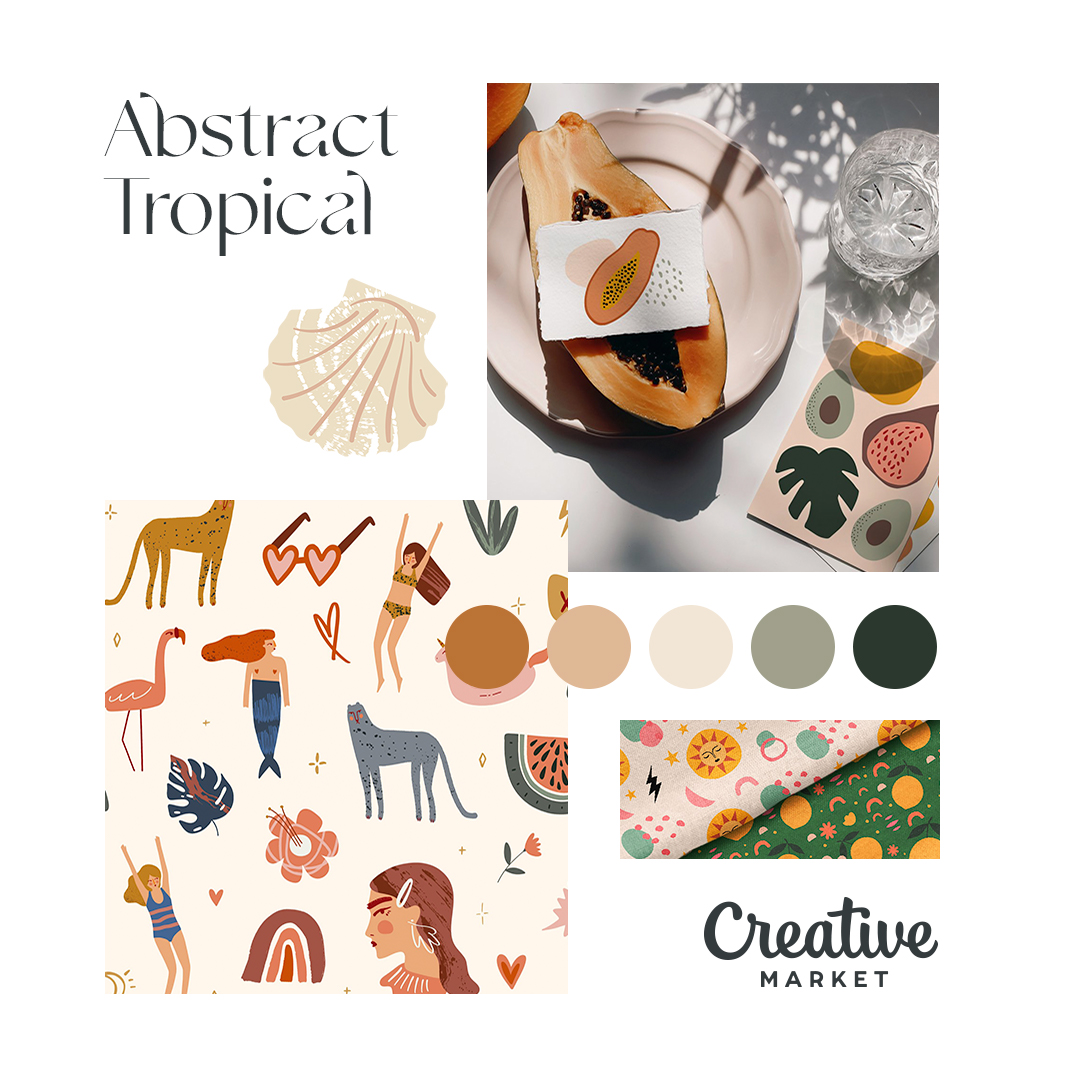 HEX Color Palette: #a9723c, #d4b796, #eee5d6, #9f9f8b, #333b32
What's your style?
Do any of these seem like the right fit for a project you're working on? Let us know in the comments section below!
---
Products Seen In This Post: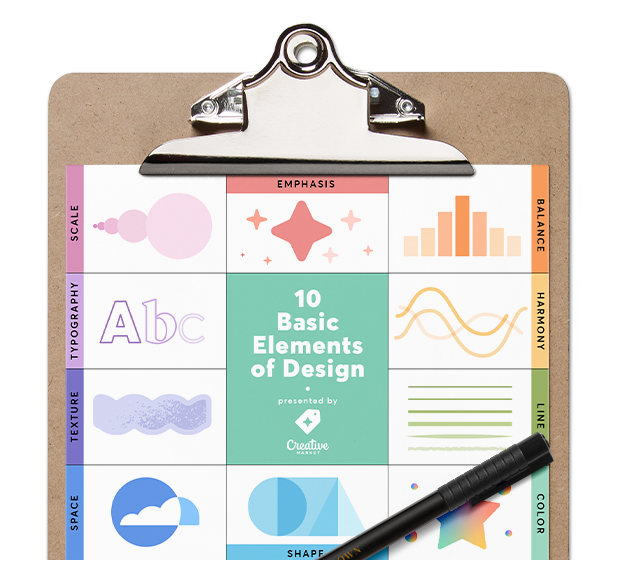 10 design fundamentals, summarized
Free Design Poster
Download this printable PDF poster and hang these 10 design principles on your favorite wall.
Get the file
Laura Busche
Brand strategist. Creating design tools to empower creative entrepreneurs. Author of the Lean Branding book. MA in Design Management from the Savannah College of Art and Design (SCAD).
View More Posts