Mozilla's Becoming the First Company to Crowdsource a Rebrand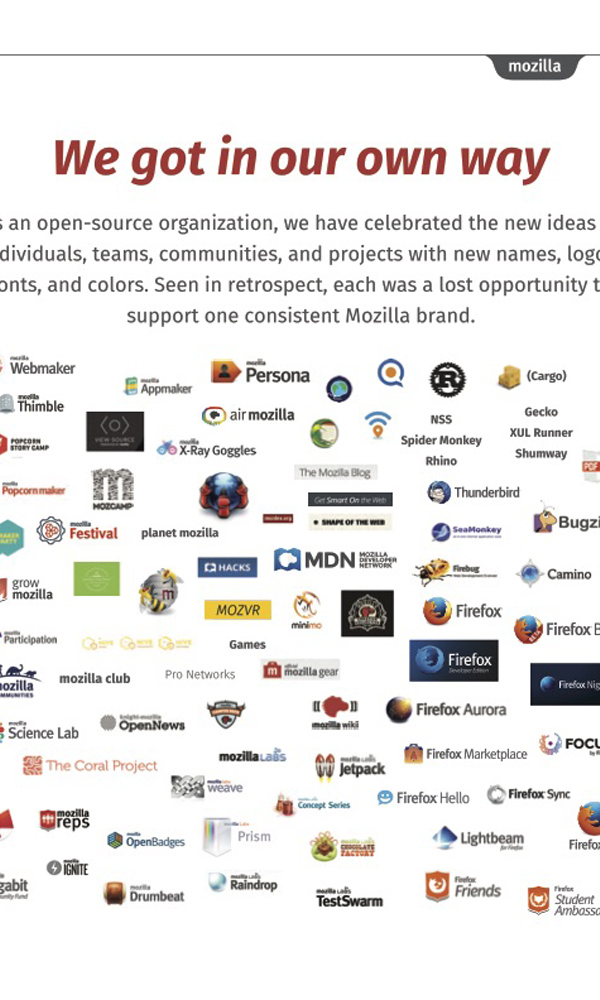 "We're updating our brand identity using Mozilla open source principles, and everyone's invited," announces the header to the Mozilla Open Design Project's page.
"Unlike most brand identity project crafted by designers behind closed doors and unveiled only at the end, ours will be made entirely in the open with the advice and counsel of a global design community including you. We're glad you're here!" continues a sign from the project's first pop-up exhibition in London.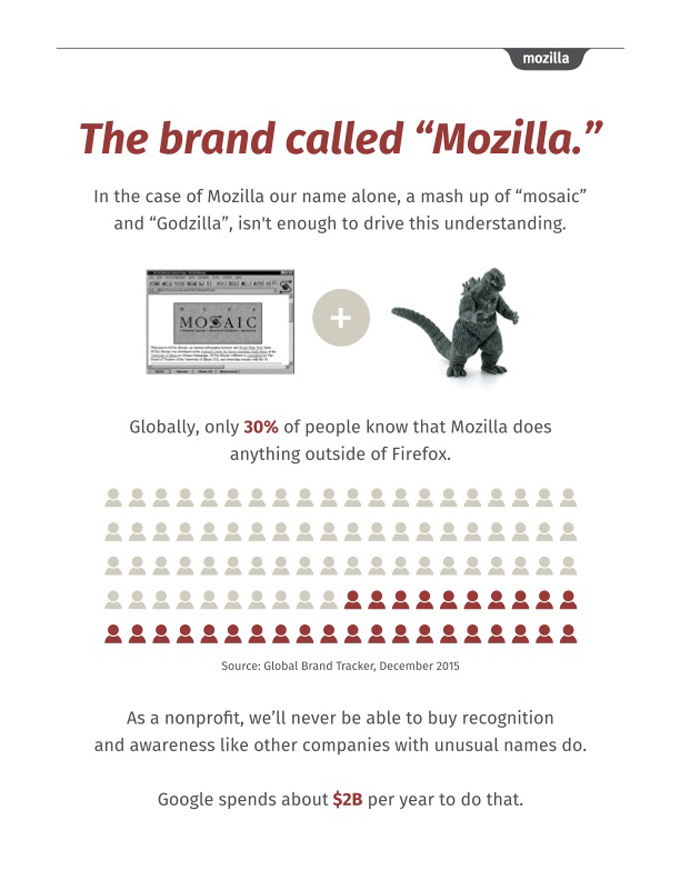 In short, the Mozilla Foundation, the makers of Firefox and a global nonprofit that provides open-source software, is crowdsourcing ideas for their first major rebrand.
They insist the audience won't be doing the whole thing. They'll simply collect designs and invite comments before hiring professional designers to actually create it, though they're open to the idea of directly pinching design elements from the community if they fit. "We have 30,000 volunteer contributors who contribute their time to Firefox and other Mozilla products, offering their service for the good of the Internet," he says. "We're hoping any designer who wants to contribute their own design ideas to Mozilla [will] look at it through the same lens."
(Voting, however, is off the table. They're going for more of a call-and-response.)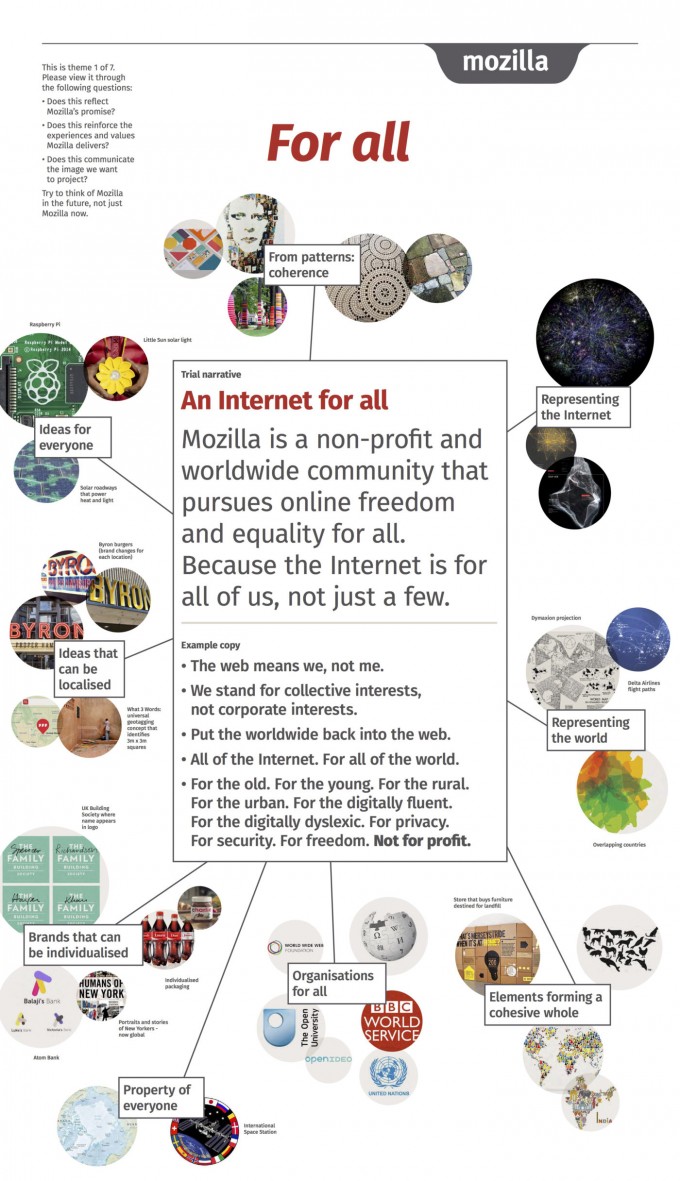 The London exhibition featured a series of boards explaining how Mozilla was born, the brand's strengths and weaknesses, and why it needs a rebrand. Creative director Tim Murray sums it up like so: Firefox has a distinct brand and a coherent visual identity. Mozilla, as a company, does not. "It's just a wordmark and a handful of muted colors. "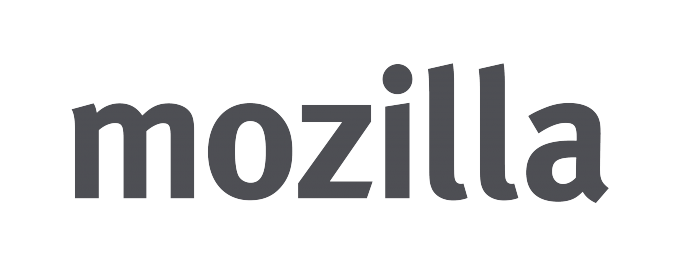 "No logo, no social media favicon, no tagline, no custom font." Most people don't even know what Mozilla's mission is, he alleges.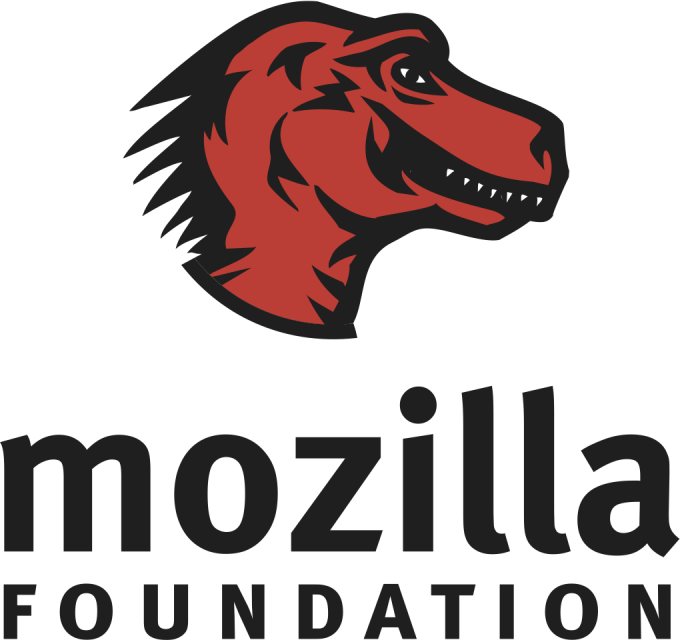 There used to be this logo, ca. 2003, but we don't talk about that anymore.
Plus, adds another board, "as a nonprofit, we'll never be able to buy recognition and awareness like other companies with unusual names do: Google spends about $2B per year to do that."
The second series of boards goes over Mozilla's history, how the Open Design project will work, and how Mozilla's tens of various initiatives and sub-brands have created the need to wrap them up into a coherent whole: the project's final goal. "We have three big workstreams underway right now:" announces one of them. "A modernization and expansion of the Mozilla brand identity, a new brand architecture to organize our sub-brands and a system to name new projects, [and] a new understanding of the audiences who would like us more if they knew more about us."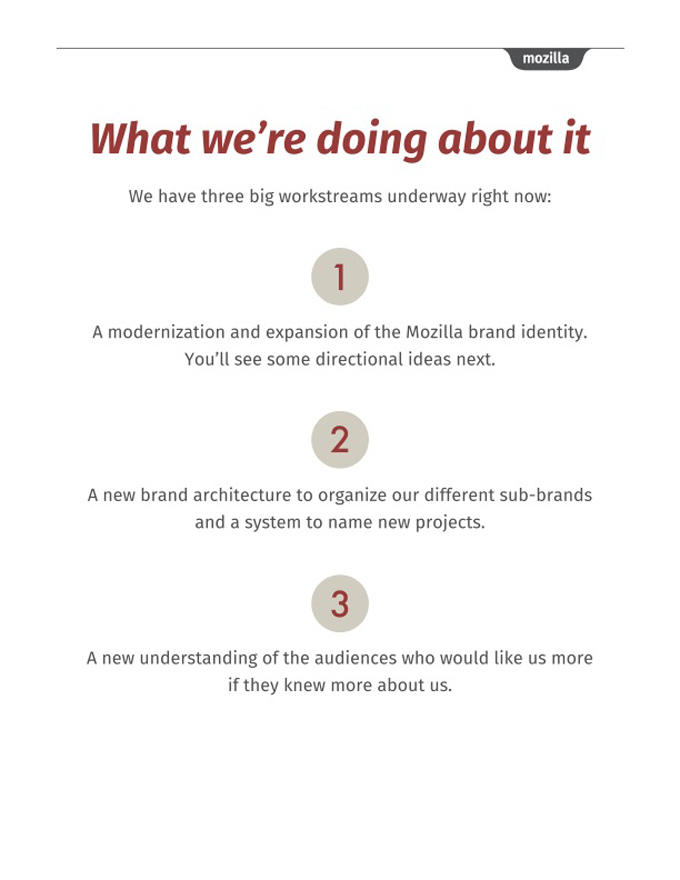 This kind of open-to-the-public design has never been done at anywhere near this scale, and they admit they don't know if it's going to work, or even how many people will be interested. "But we still think it's worth seeing what happens when we throw the doors open," says Murray. "It's super exciting, but as a brand guy… To me, it's also really terrifying."
Want to take part yourself? You can do so here.
Getting started with hand lettering?
Free lettering worksheets
Download these worksheets and start practicing with simple instructions and tracing exercises.
Download now!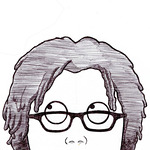 C.S. Jones
C.S. Jones is a freelance writer, artist, and photographer.\r\n\r\nIn the past, he co-founded an art gallery and worked at a product photography studio. These days, he does photo tutorials (and gigs), online copy, and content marketing for a living. He also writes about webcomics at Webcomicry.com…
View More Posts