New Feature: Better Dropbox Sync
Great news! We've made syncing your Creative Market purchases to Dropbox better than ever! We've spent a lot of time working personally with Dropbox to make sure the back-end side of this experience is as smooth as possible, so you can bet that your purchases will be synced more quickly and reliably. Additionally, there are some handy front-end additions you'll see around the site…
Instant Free Goods Sync
We know our weekly Free Goods are the stuff of legend, so we've made it easier than ever to add these items right to your Dropbox with built-in sync buttons.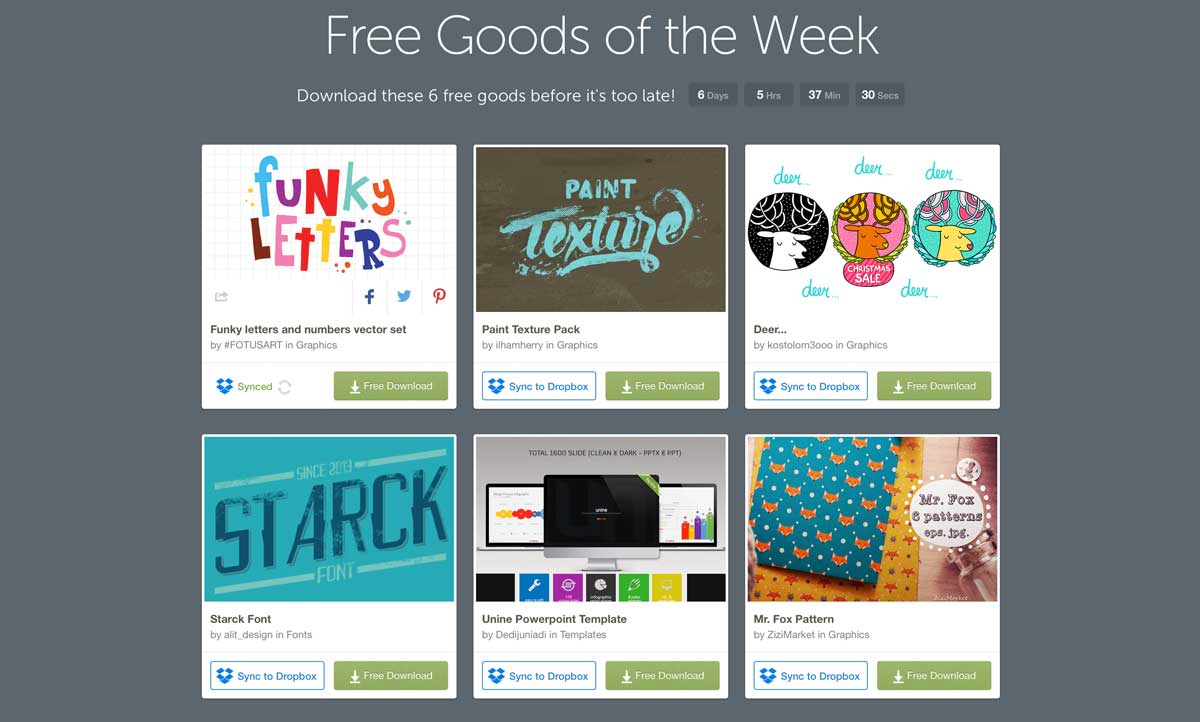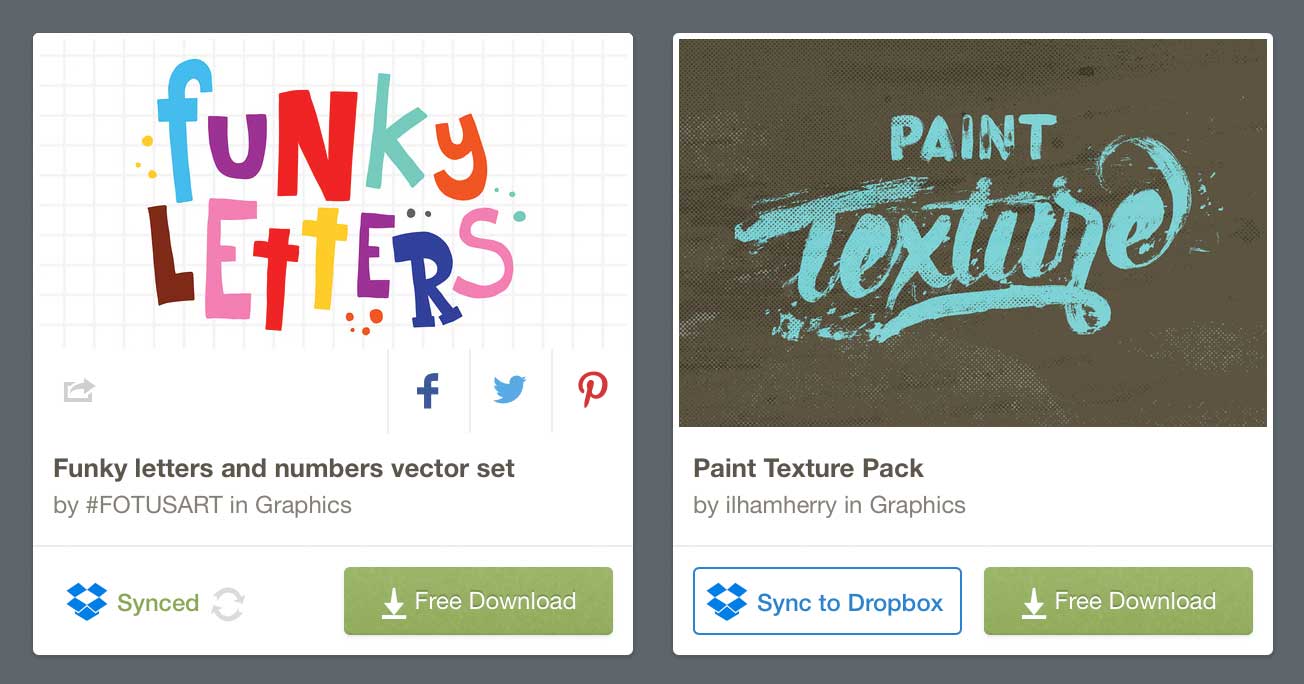 Improved Purchase Sync
We've improved the syncing of all purchases across the site and have added the ability to retroactively sync your old purchases.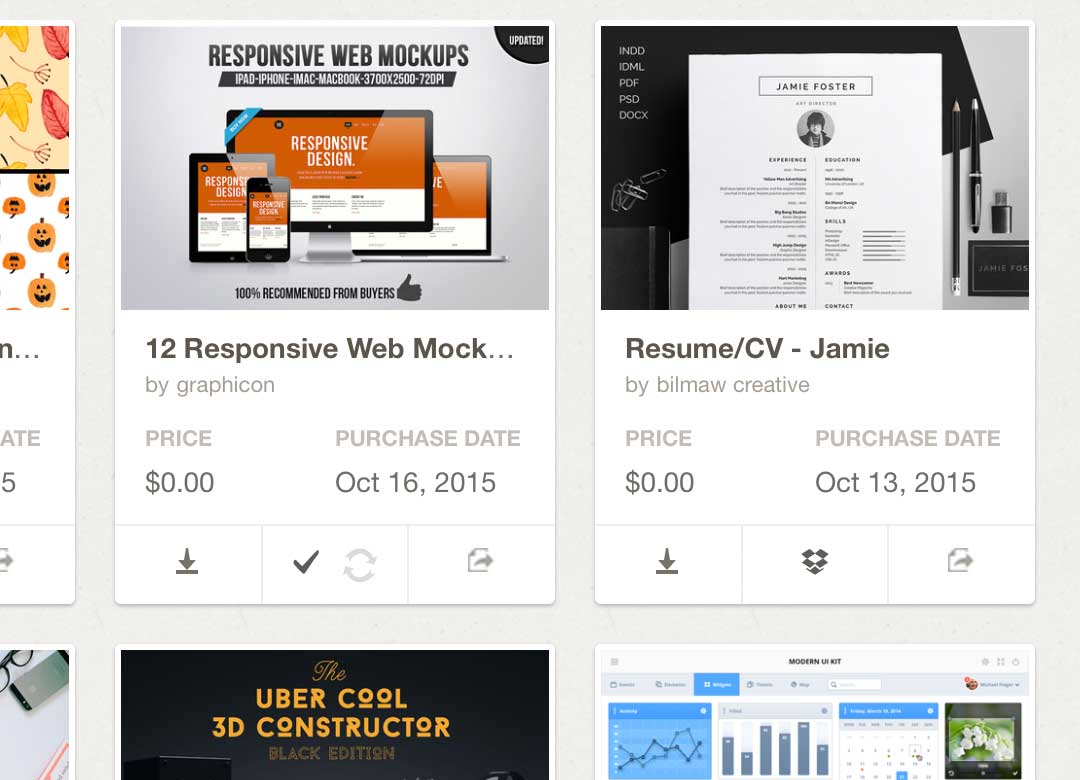 It's a Hit!
As soon as we rolled out this update, the positive feedback started pouring in:
Really liking the @Dropbox integration with @CreativeMarket resources! https://t.co/m0TkStiN5K pic.twitter.com/H8jQfl7iLy

— Levin Mejia (@fourandthree) October 19, 2015
GENIUS product feature on @CreativeMarket with the Sync to @Dropbox
Makes my collection of free stuff much easier to fill up 👌👌

— Charlotte's Web (@char_broiled) October 19, 2015
Happy Day! @CreativeMarket now has an option for you to sync items with @Dropbox #happydesigner #graphicdesign #webdesign #marketing

— Bree Pair (@breepair) October 21, 2015
@CreativeMarket love the new design of the Free Goods of the Week. Much easier to save things to my @Dropbox

— Michael Struble (@Michael_Struble) October 20, 2015
Check out the free goods on Creative Market: https://t.co/Z0SfQaNqJl (NEW: with a direct "Sync to Dropbox" button!)

— Aron Martinez (@martinar85) October 19, 2015
this sync to dropbox btn is all i ever wanted. thx @CreativeMarket pic.twitter.com/WeWE9hkp6H

— fynn (@fynnlehnert) October 19, 2015

Hit us up on Twitter and let us know what you think.
More to Come
We're not done yet! We're committed to integrating Dropbox as seamlessly as possible into Creative Market to make it easier than ever to download and store all of your awesome resources. Stay tuned for more updates.
Getting started with hand lettering?
Free lettering worksheets
Download these worksheets and start practicing with simple instructions and tracing exercises.
Download now!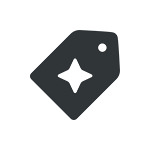 Creative Market