New Shop on the Block: CoconuTacha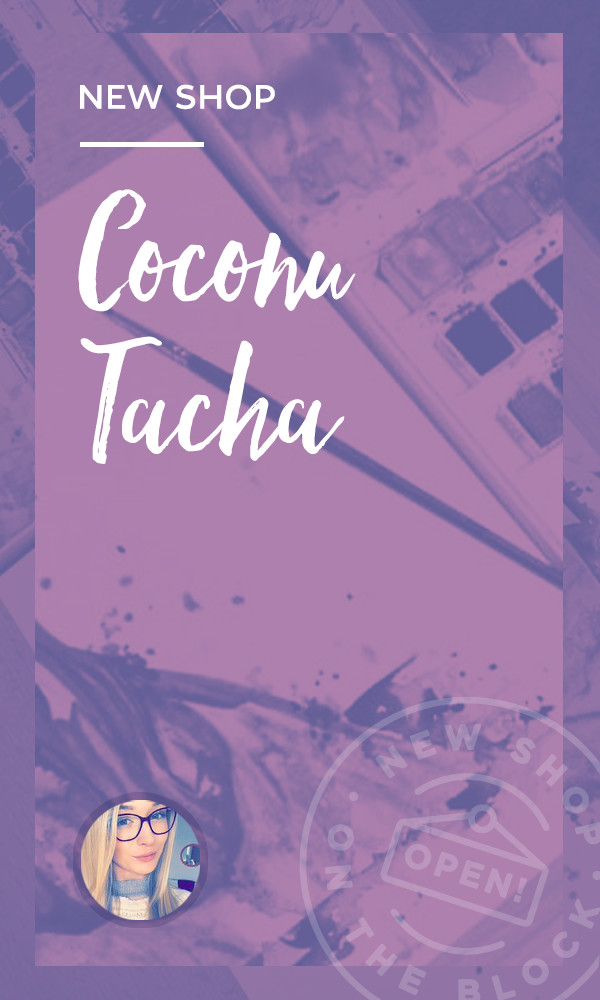 Every time a new shop opens on Creative Market, the team is always excited to see their new products and its potential of being one of the best selling shops. It was no different this time when it came to CoconuTacha — a shop based in the UK that specializes in watercolors and fanciful mockups. If those two things are your favorite, you should definitely keep this shop on your radar because we're confident that it will take off and have many more beautiful additions in the future.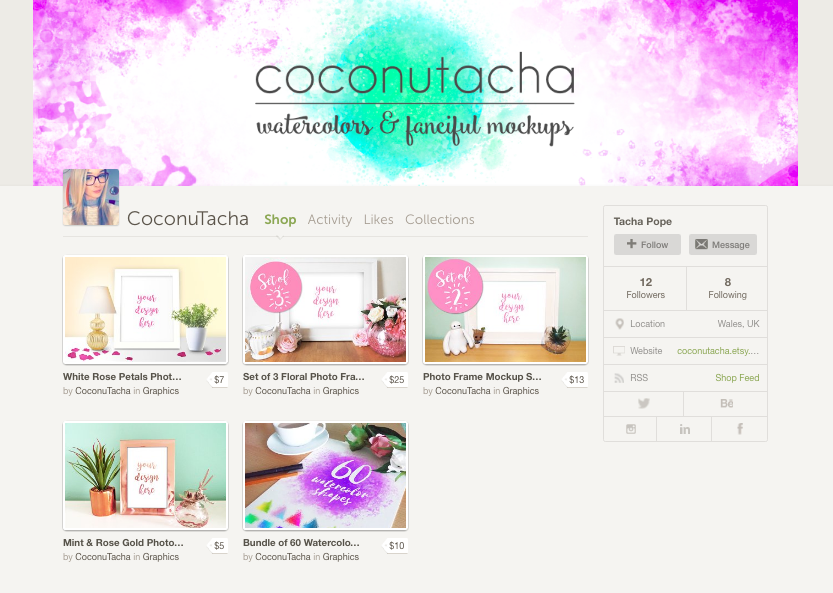 Can you start off by telling us a little bit about yourself and your story?
My name is Natacha and I'm from a small village called Pengam in South Wales, UK. I graduated from University last year with a degree in Graphic Communication and currently work as an in-house designer for a company in Penarth. I run my own small art and design business called Coconutacha, where I sell my paintings and prints, also provide graphic design solutions for my clients such as logos, brochures, business cards, etc.
How did your creative journey start? Is this a path you always knew was meant for you?
You could say that, yes! I grew up knowing that I wanted to do something artistic and creative. From a young age, I was always inspired by the way my father could draw things so realistically and with such ease. He never got to become a painter, it was something he did as a hobby from time to time, but he always told me to do what I love and I love painting! With the help of social media platforms, such as Instagram, I've been able to share my designs with the world and gain interactions that never would have been possible 10 years ago!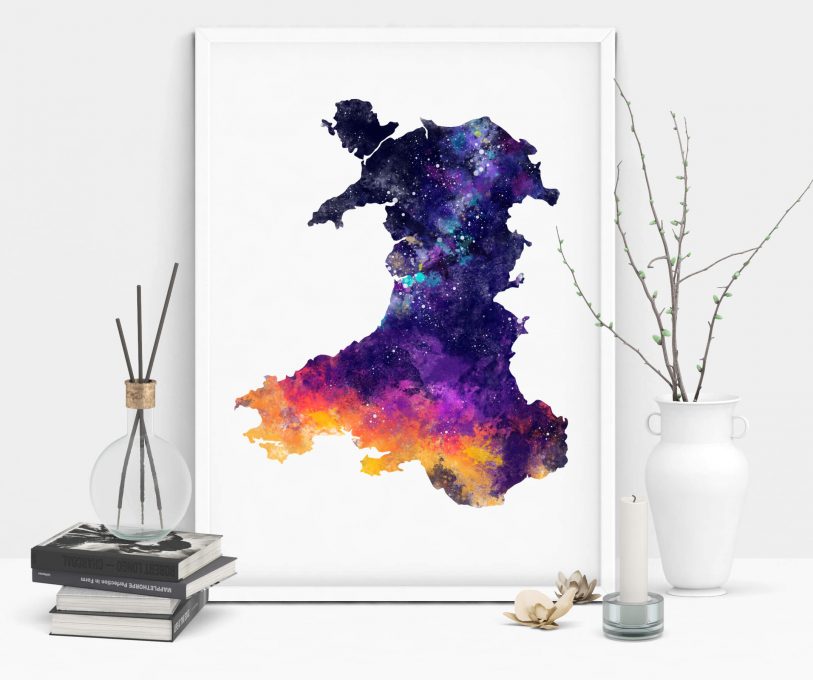 As an artist, were you self-taught or did you have a formal education?
I think all artists are self-taught to some extent, whether they went to a school or not. You can be taught art history, but no one can teach you how to draw except for yourself. I studied Art and Graphic Design throughout my school years and on to Sixth Form then chose to do a foundation year in Art and Design. I wasn't really sure what I wanted to do exactly — I just knew it had to be creative. While studying in my foundation year, I had the opportunity to try out a number of different creative based subjects, from fashion design to ceramics. I eventually chose Graphic Design because I thought that this could open the most doors for me in the future. After I completed my foundation year, I went on to study Graphic Communication at the University of South Wales.
Out of everything you do, is there a specific medium that you like to focus on?
Whilst I enjoy designing logos and digital/print based media, the thing that I really enjoy doing is painting. Watercolour paints are my ultimate favourite medium to use — I just love how unpredictable they are. I never set out and plan a painting because of this, and sometimes it's the things that go wrong that turn out to be happy accidents.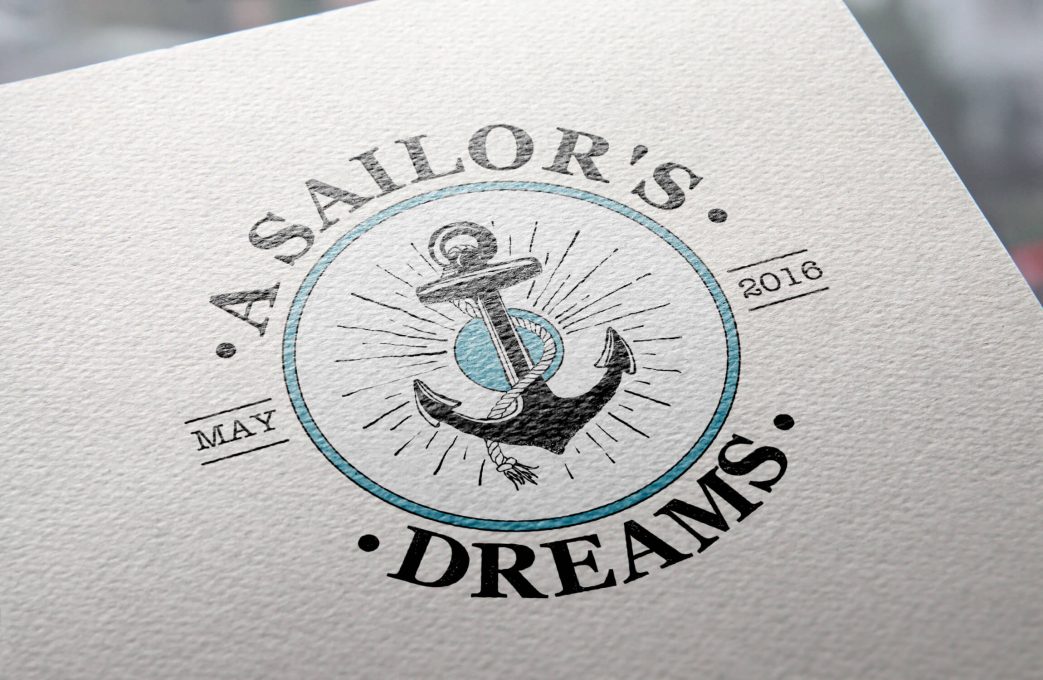 What's the inspiration behind your creativity?
I'm really inspired by our universe and the unknown. I enjoy creating starry landscapes full of magical galaxies and nebulas, but I guess my real inspiration is happiness. People say that if you do what you love, you'll never have to work a day in your life — and that's what I'm trying to achieve, making a living from doing what I love.
What has contributed most to your growth as a creative?
Supportive friends and family are an absolute must when trying to grow your own business as a creative professional. There's nothing more demotivating than people trying to bring you down. It was my boyfriend's idea back in 2011 for me to start my own art blog. If it wasn't for him, I don't think I ever would've started selling my designs online at all!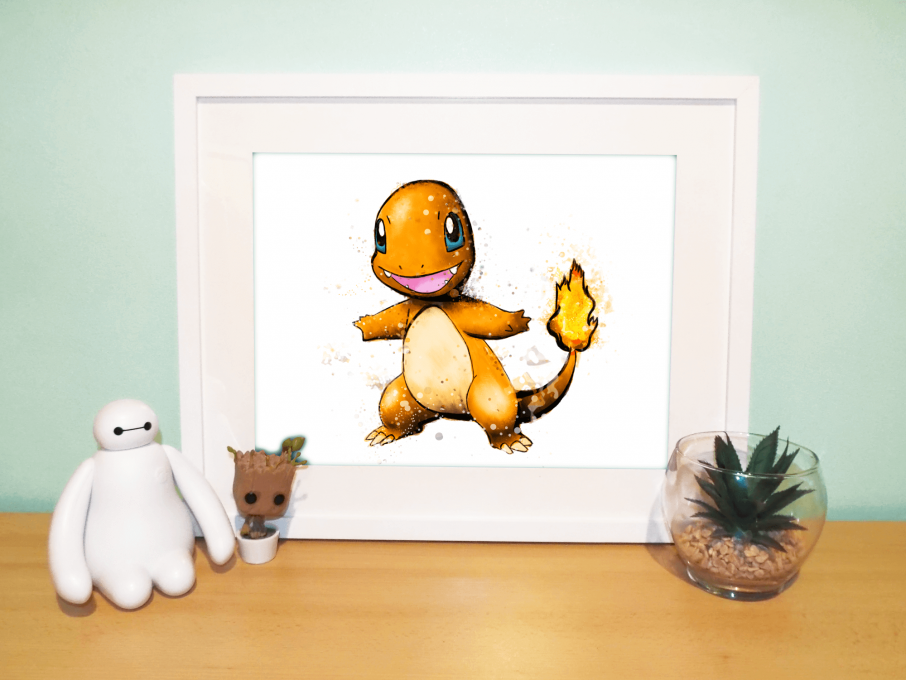 Can you explain the process that you go through when designing something?
One of my latest projects is to brand a new start-up company. I always like to make sure that my client and I are on the same page before any design work is started. After a few meetings and the groundwork is set, I go off and prepare some initial designs and sketches. These are usually done on paper first and then transferred into Affinity Designer as vectors. After that, make sure to meet with my client to go through each initial design and discuss the positives and negatives of each one. Once a design is chosen, I go back and make any necessary amendments and we go back and forth until the logo design is complete. Once the logo is sorted, colour palettes, patterns, and anything else that is needed comes with ease!
What's your most favorite project so far and why?
My favourite project that I've done is by far my watercolour skyline series. I love seeing new places and making a collage-type of skyline silhouette and then filling it in with inks and watercolours. I just never get bored with them and there's always a new skyline waiting to be painted around the corner!
How did you and Creative Market find each other?
I found Creative Market when searching for photo frame mock ups to show off my work. I came across a set of photo frames by UpStyled and thought they would be perfect to show off my prints and artwork! Since then, I thought I would have a go at creating my own photo frame mockups to show off my prints in my online store and figured why not share my mockups with other creatives? That's the moment I opened a shop here on Creative Market.
What made you decide to take the leap and open a shop on Creative Market?
After owning a shop on Etsy for a few years, I've finally been able to leave my full time office job and go part-time, so I have more time to focus on my online shops. Opening up a shop on Creative Market to sell the stock images that I produce just seemed like a no-brainer! I find it quite tough to find affordable stock images, and I thought other designers must have the same problem too and would love to help other designers in the same situation as myself by providing affordable stock imagery to show off their work.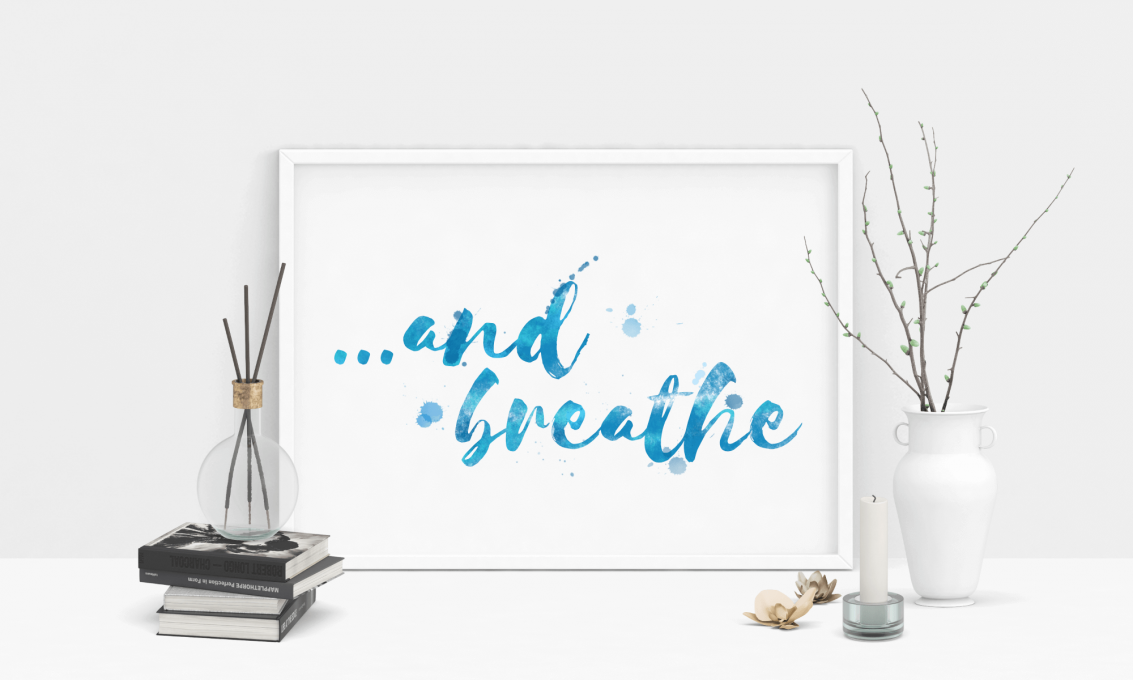 What's your favorite thing about being a part of the Creative Market community? Have you found it beneficial to you?
I guess, along with achieving my dream of earning a living from doing what I love, I would also like to help out other designers when searching for things that may help with their own design work by providing stock images and more illustrations in the future.
As a new shop owner, what do you hope to achieve on Creative Market?
I'm still new to the Creative Market community but have already found the blog super helpful! The hints and tips section along with the business and inspiration sections have helped me numerous ways in opening a shop and handling social media platforms to gain followers and interaction.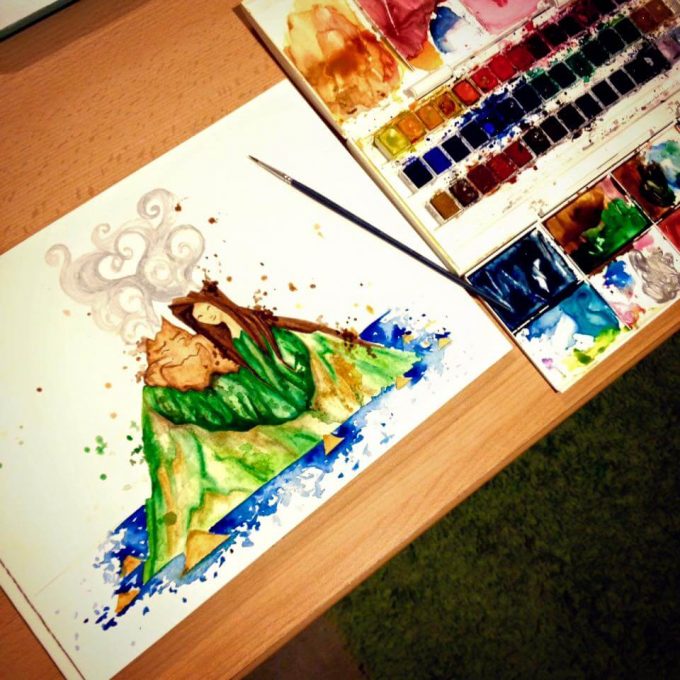 Do you have any exciting projects that are currently in the works?
I want to produce a new feather watercolour pack containing a range of different feather and dream catcher designs that can be used on a range of things like wedding invitations, prints, and anything else that fits! I'm also planning a new range of skyline prints and paintings that will be for sale on my Instagram and online shop soon. I want to make printable calendars to be ready by the end of the year as well. I have so much planned but just seems like so little time to do it all, haha!
Looking back on your creative journey, is there anything you wish you could have done differently?
Not really, not at the moment anyway. I'm still fairly new at all of this and learning as I go! So far, I've done everything by the book — gone to school, college, university, got a job in design etc. but don't believe that this way is for everyone. I don't think you need a degree or an education to be a good designer. You just need practice and a lot of patience.
What's one piece of advice you would give to your younger self?
Don't overthink things, just do it! I would also tell myself to not take university projects so seriously and just to have a bit more fun with it all. I got super stressed out whilst studying and forgot to have fun every once in a while. You're only there once — have fun and enjoy it!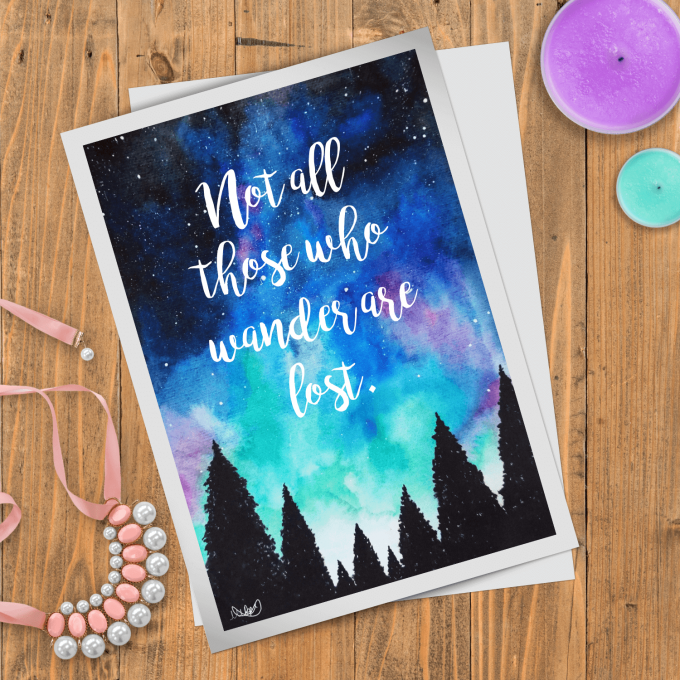 Keep the conversation going!
This chat doesn't have to end here! Can you relate to Natacha's creative journey or process? Did you learn something new? Chat with Natacha in the comment section below. Products Seen in This Post:
Getting started with hand lettering?
Free lettering worksheets
Download these worksheets and start practicing with simple instructions and tracing exercises.
Download now!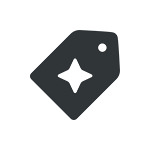 Creative Market