The Psychology of Color Behind 5 Brilliant Brands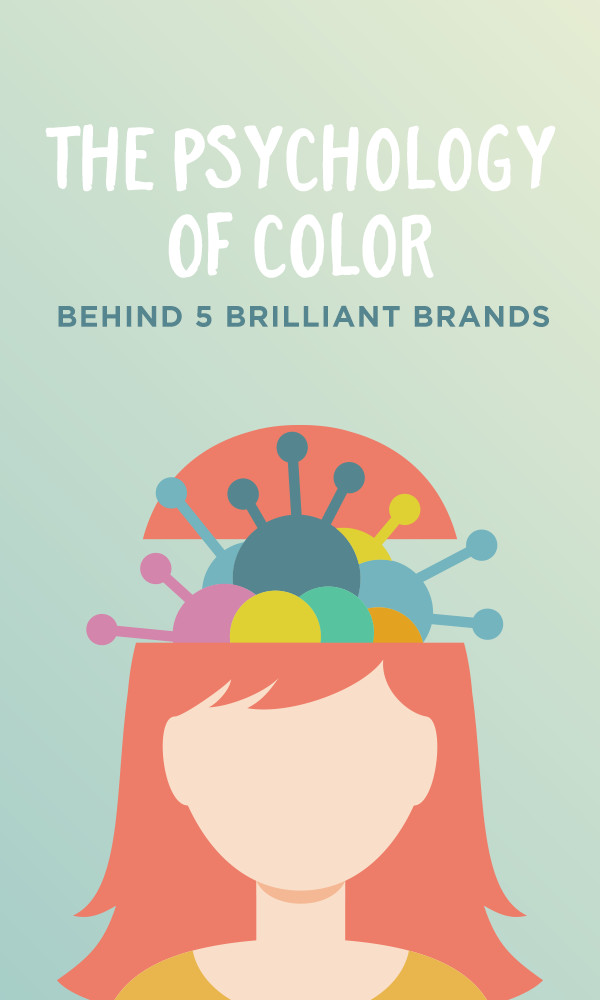 When it comes to branding, color can be considered the single most influential facet of a company's identity. Neuroscientist Bevil Conway, who studied the neural machinery behind color, believes that the science behind color processing is extremely powerful, and "completely unexploited." In short, color deeply affects people's emotions on a subconscious level — and not everyone has utilized this powerful connection. To fully grasp how powerful color can be, here are a few key stats from WebpageFX's infographic on the psychology of color:
People make a subconscious judgment about a product in less than 90 seconds of viewing, and a majority of these people base that assessment on color alone.
85% of consumers cite color as the primary reason they buy a particular product
80% of people believe color increases brand recognition.
Because color psychology is subtle, subliminal, and often overlooked, we thought it'd be helpful to examine how five famous brands use color in their logos. Whether you're a designer, a marketer, or a consumer (which, in reality, is everyone!), knowing the power of color psychology can help you make better decisions. Let's get started!
Whole Foods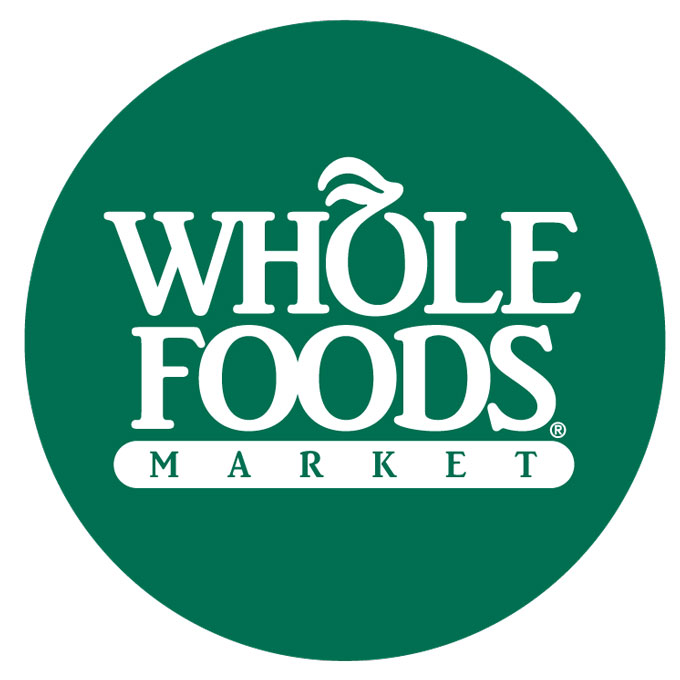 Whole Foods, whose tagline is "America's Healthiest Grocery Store," prides itself on high-quality, natural, and organic products. They promote ethical behavior by offering fair-trade products and locally sourced foods, and believe in improving the health of their customers through eating education. These high-quality products understandably come with a more expensive price tag, classifying Whole Foods as a premium grocery store. Consider their store architecture: it's usually got an open-air, rural market vibe with bright scenery and modern shop elements — an elite shopping experience for sure. Whole Foods' logo is green, which traditionally evokes nature, wealth, freshness, growth, and the environment — all connotations that match their brand perfectly. Green also represents many eco-friendly and outdoor recreation companies, expressing the harmonious nature that comes with experiencing their products. (Although, that may be shifting, as a new study revealed that blue is the most eco-friendly color for consumers.) From a design perspective, the earthy shade compliments the logo's stylized "O" (believed to represent a fruit or vegetable), inducing a natural and healthy quality that so many consumers crave. To create a fresh, healthy logo of your own, check out these organic, natural and vegan badges.
Denny's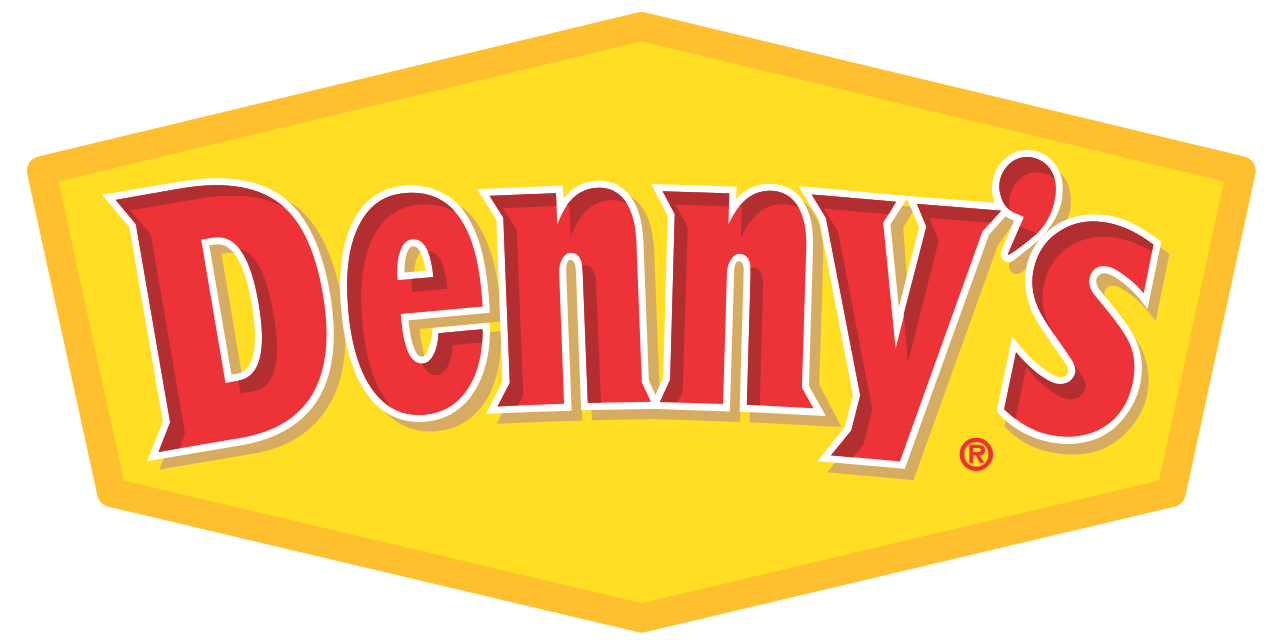 Denny's, quite possibly the polar opposite of Whole Foods when it comes to branding, has a bright and playful yellow and red logo. They're a casual family restaurant chain mostly known for their breakfast, but do an incredible job of taking something that can be considered boring, and elevating it to a compelling and hilarious brand. Take their Twitter feed as a great representation of their identity. It's filled with silly thoughts about pancakes and bacon, pop-culture references, and shenanigans that only a brand as bold and playful as Denny's could pull off. Yellow represents optimism, confidence, creativity, and lightheartedness — all of which are extremely on brand for Denny's.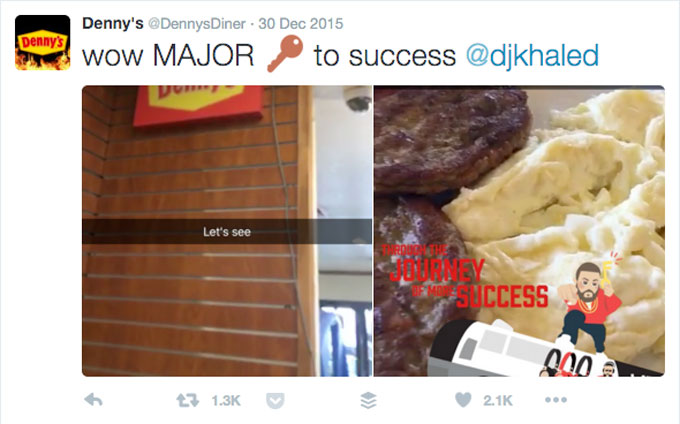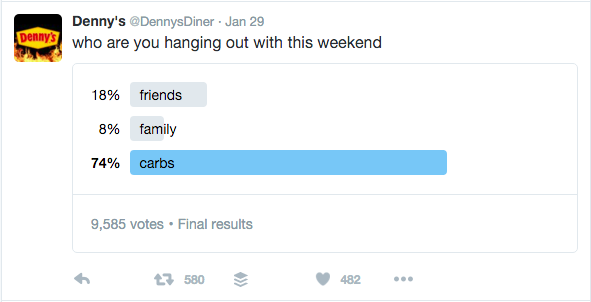 Yellow is generally too bright to stand on its own, so Denny's red logo text works well in contrast with its background. Red conveys love, anger, passion, and intensity — a wide range of emotions that can suit many different niches. In Denny's case, red can represent a customer's intense desire to eat, or be served immediately. Ever notice how many fast food chains also have red and yellow logos? Looking for a font that channels boldness and charm, like Denny's? Take a peep at Frontage.
NASA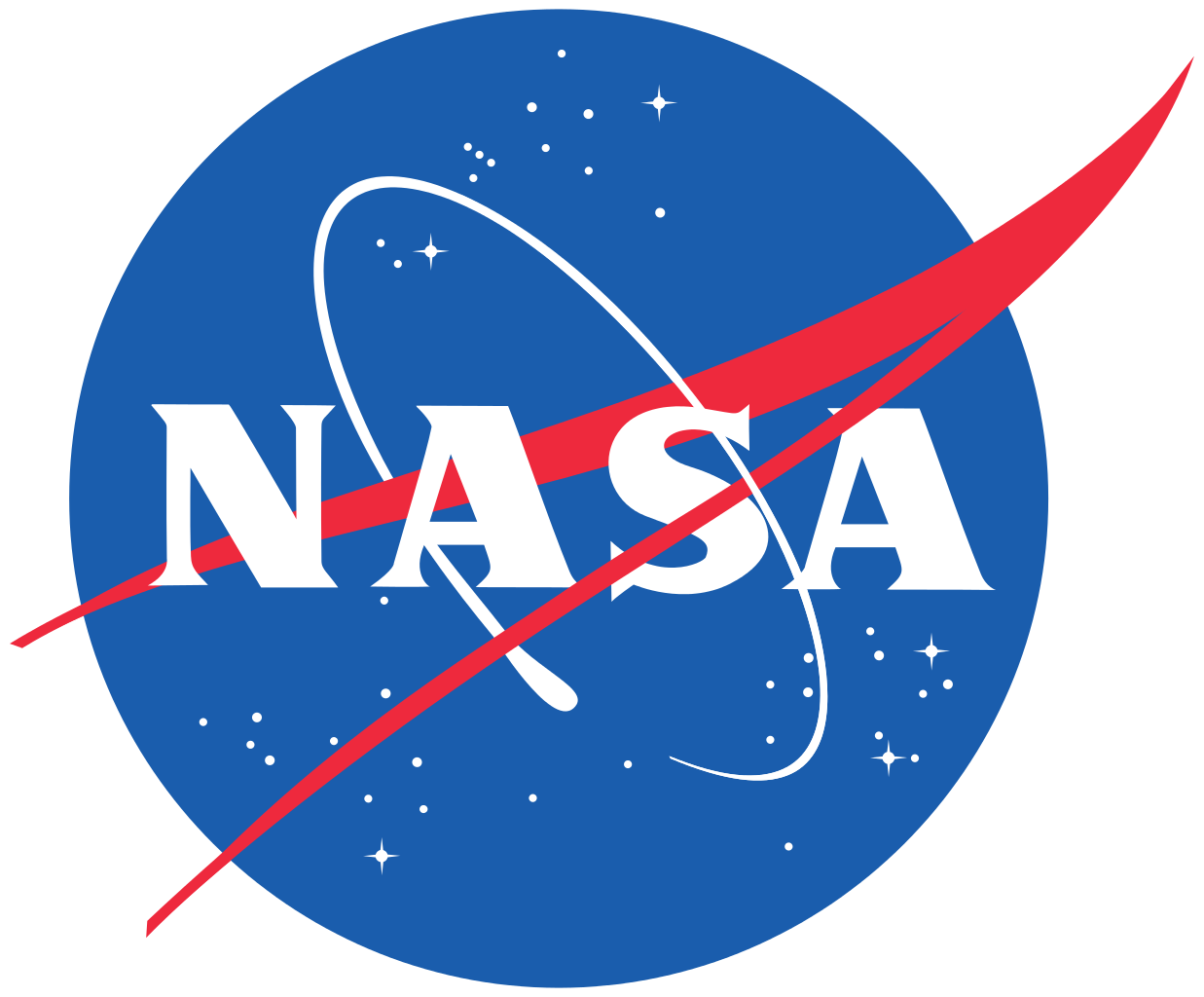 NASA's logo is primarily blue, conjuring the blue sky and NASA's exploration of what lies beyond. As America's space agency, NASA pioneers the future in space exploration and scientific discovery. This type of innovation inevitably deals with many unknowns, so NASA must be trustworthy, honest, and calm under pressure. Based on these qualities, blue is the perfect fit for NASA — evoking professionalism and a calm intelligence. According to Webpage FX's infographic, blue has been shown to lower blood pressure and stimulate feelings of trust, order, and cleanliness. That's one of the reasons why financial institutions and online businesses gravitate towards blue branding. In fact, blue is the most commonly used color in corporate identities. NASA's logo does an excellent job of illustrating all it stands for — the blue sphere, representing a planet, twinkling stars for outer space, the red chevron representing aeronautics, and a white orbiting spacecraft traveling around the text. For an out-of-this-world graphic, use these futuristic sci-fi badges.
The New York Times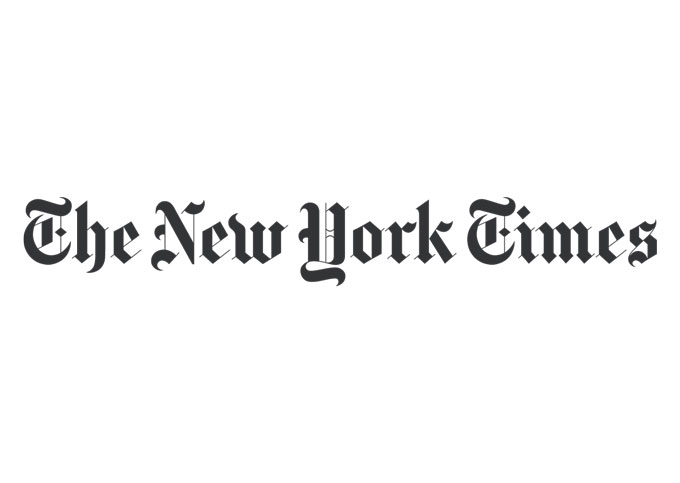 Black is an interesting choice for a logo color, and one that's less commonly used. It represents power, elegance, and mystery. It also represents dominance and finality. Think of athletic brands like Under Armour and Nike — they aspire to make their customers feel more powerful for wearing their clothes, and black works perfectly for that strategy. The shade works similarly for The New York Times. It aligns with their classy, authoritative, and serious brand. The New York Times was founded in 1851 on solid values. Their inaugural edition stated this laudable mission: "We do not believe that everything in Society is either exactly right or exactly wrong — what is good we desire to preserve and improve, what is evil, to exterminate, or reform." In addition, The New York Times has won 117 Pulitzer Prizes, more than any other news organization. These accomplishments and their commitment to serious journalism is well reflected in their black, minimalist logo that features a classic Old English typeface. Want to channel retro print? Caston Inked may be the perfect font for you.
Google

Lastly, let's take a look at a logo that uses multiple colors — Google. Multicolored logos express fun, easy-going, and child-like qualities. They're often used by internet companies or multi-disciplinary organizations, which describe Google to a T. In addition to being one of the world's most powerful search engines, Google has a plethora of other services: internet analytics, Google Apps for work, and media businesses such as YouTube. And, with the recent launch of Alphabet, Google is associated with innovative ventures like self-driving cars and anti-aging research through their biotech arm, Calico. Evidently, Google's multi-colored logo matches its multifaceted and unconventional identity. On it's playful color choice, Ruth Kedar, its graphic designer explains: "There were a lot of different color iterations. We ended up with the primary colors, but instead of having the pattern go in order, we put a secondary color on the L, which brought back the idea that Google doesn't follow the rules." Check out Anke Sans for a Google font dupe.
As you can see, color can signify deep meanings behind logos. And, whether you're aware of it or not, color influences how you perceive a brand and what you decide to purchase. So if you're tasked with creating a new email campaign, rebranding your company, or designing a brand identity for a new startup, do your research first. Color is a powerful force — be sure to use it to your advantage!
---
Products Seen In This Post:
---

---

Katerina Jeng is the Digital Marketing Coordinator at Brandfolder, the world's simplest tool to manage and share your digital assets. She enjoys traveling, writing, and all things hip-hop. Follow her on Twitter for marketing & design goodness, and snippets of everyday life.
Getting started with hand lettering?
Free lettering worksheets
Download these worksheets and start practicing with simple instructions and tracing exercises.
Download now!