We have a pretty stellar community at Creative Market, and we've also got an awesome group of team members who are excited to work with that community to continue making Creative Market an awesome place to buy and sell design resources. Today we've got some great news to share with you. One of those stellar community members has actually become part of our awesome team! Matt Borchert joined the Creative Market community back in 2013. Now he's joining the team as our Community Curator, and we couldn't be happier! Many of you may have already chatted with Matt or interacted with him around the marketplace, but this is your chance to get to know him a little better.
Tell us a little bit about yourself and what you do for Creative Market.
I'm a designer and general maker of things online from Minneapolis, Minnesota. Here at Creative Market I'll be taking on the role of Community Curator, which has me putting together things like the weekly free goods and monthly bundles. I'll also be helping new shops join the market and handpicking some of the best goods to be featured across the site.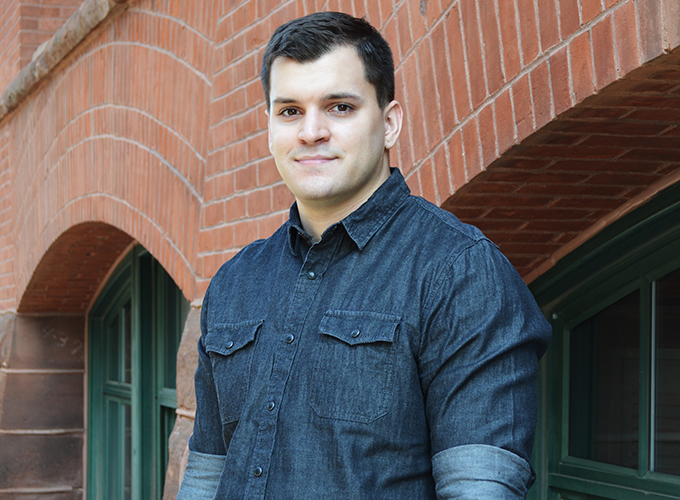 What were you doing before you joined the team and how did you and Creative Market "find each other"?
I was working as a UI designer at a real estate analytics company helping build and improve data driven products. I found Creative Market in early 2013 when I saw a fellow Creative Market shop owner, Sean McCabe, post a texture pack on Dribbble. Shortly after that I had my own shop up and running and have loved being a part of the marketplace since. When the opportunity arose to join the team and help people achieve their creative dreams I jumped on it.
When not at work, what do you do for fun?
I like to think I'm pretty awesome at nerding out about a bunch of things including working out, computers, cars, and a good game. In general if I think I can improve something I'm happy to take it apart and try to put it back together again. I also love consuming content online made by independent creators, and I run a small but mighty Youtube channel to try to give something back.
Do you have any go-to music when you're working?
Being from Minneapolis, there is an independent hip hop label from here called Rhymesayers, and I really love a lot of the music they put out. Aesop Rock has a new album coming out soon which I'm rather excited about. I also just finished binge listening to the Hamilton soundtrack, which having not had much exposure to Broadway musicals before, I found to be absolutely amazing. So good! But most of the time you'll catch me listening to podcasts or audio books.
Have you seen any products here on the site that you especially like?
There is honestly too much to share here, but these line icons are top notch in quality with presentation levels to match. Super impressive. Plus there's a BB-8 droid icon…how can you not like that?
What inspires you creatively?
Whenever I learn something new I'm generally driven to somehow put it into use, even if I'm not yet totally sure how. That process of exploration is a huge driving force for me and what I create, and I do my best to never ignore a new opportunity for personal growth in whatever form it presents itself.
Any parting words of wisdom?
If you ever learn how to do something new and exciting consider sharing it with those around you that it might help out. It's much more rewarding to share your skills with the world than to sit on them and hope that others don't do the same thing. Also if you ever find yourself wondering if now is a good time to put your idea out to the world and see what happens…the answer is YES!
Getting started with hand lettering?
Free lettering worksheets
Download these worksheets and start practicing with simple instructions and tracing exercises.
Download now!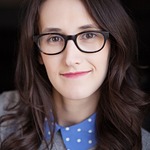 Kelley Johnson
I'm an ex-schoolmarm who is excited about all things creative. Photography makes me smile and when I find a new-to-me dress that fits just right, it makes my day.
View More Posts