How to Organize Your Illustrator Brushes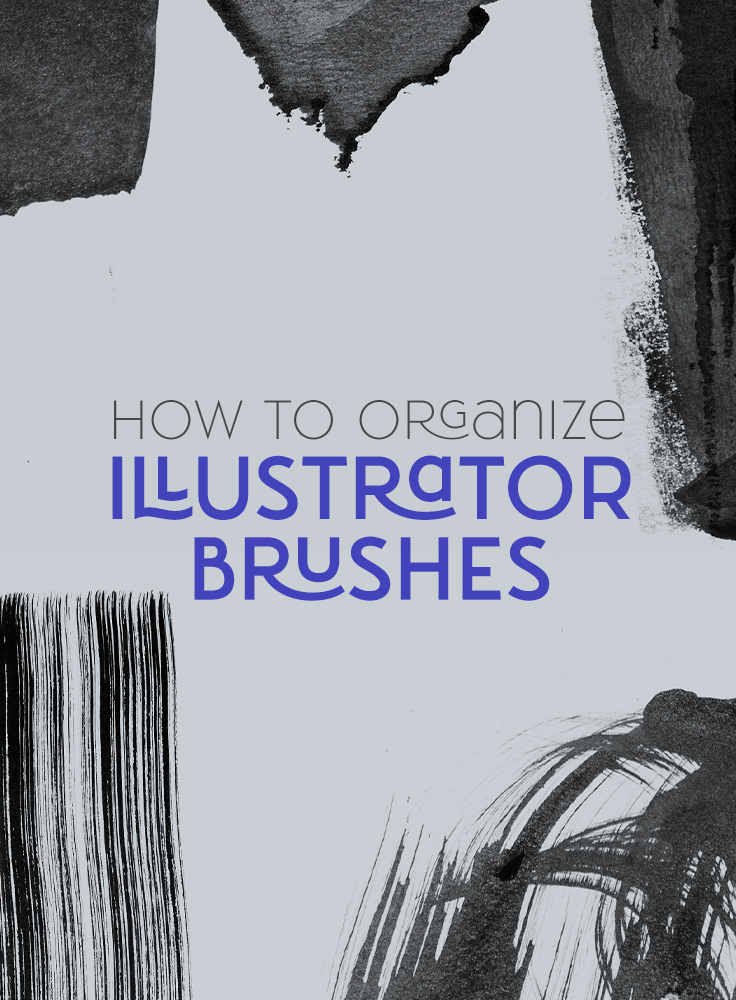 There's nothing worse than sitting down to your computer, ready to bust out an awesome design, and not having the tools you need ready to go. Talk about an inspiration killer. Brushes in particular can be quite a pain to wade through in order to find the ones you actually want to use. There are a ton of brushes in Adobe Illustrator and you might have even collected more from here on Creative Market or made a few of your own. So let's get those Illustrator brushes organized into a library of your favorites so that the next time you sit down, you don't have to waste precious time finding them; they'll be right there waiting for you.
1. New Document
Let's start by opening up a new document. The actual document settings don't really matter, we just need access to our brushes.
2. Open Brushes Panel
Once you have your new document, make sure you have your brushes panel open. If it's not already open, you can do so by going up to Window → Brushes.
3. Clear Default Brushes
Before we find our favorite brushes, we need to clear out the default brushes loaded with every new document. Start by selecting every brush below the "Basic" brush and clicking the trash can button at the bottom right of the Brushes panel. 
Next go up to the Style dropdown menu (if you don't have the control toolbar open, go to Window → Control) and delete all but the first style in the list. Now you can delete the first three brushes in the Brushes panel. The remaining two brushes are required and can't be deleted, but won't be stored in your custom brush library.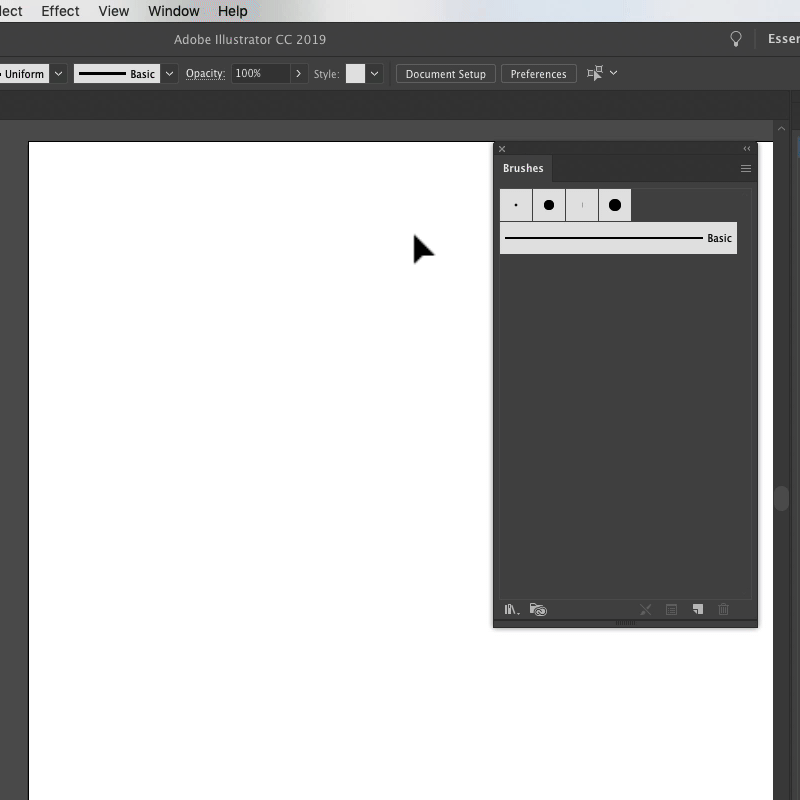 4. Find Your Favorite Brushes
Now it's time to sort through all those brushes in Illustrator. Open every brush library that contains a brush you want easy access to. To do that just click the Brush Libraries Menu button in the bottom left corner of the Brushes Panel.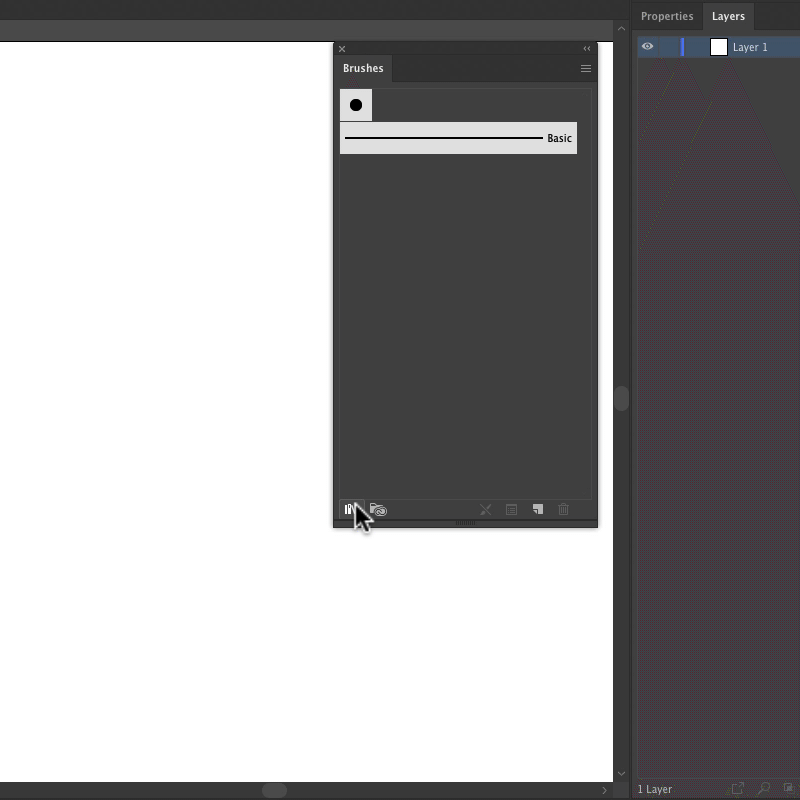 Once you have all the libraries you want opened, start clicking on the brushes you want to organize together. This will automatically bring them into your main Brushes Panel.

5. Save Brush Library
There are two options on how you can save your brushes: either save them on your preferred cloud service such as Creative Cloud or Dropbox, or save them locally to Adobe Illustrator. If you save them to the cloud you will be able to easily find and load them on other computers you use. On the other hand, if you save them directly to Illustrator they will always show up in your brush library and you won't have to open them from an external source every time you want to use them. If you choose to save directly to Illustrator, you will have to remember to transfer the brushes to each new version of Illustrator. They won't automatically transfer over when you update. Do whatever works best for your workflow.
Once all of your brushes are in the Brushes panel, click on the Brush Libraries Menu and go up to Save Brushes. There you can either save it in the brushes folder that Illustrator automatically suggests, or navigate to a custom location in your preferred cloud service. Once you have it where you want it, just press Save.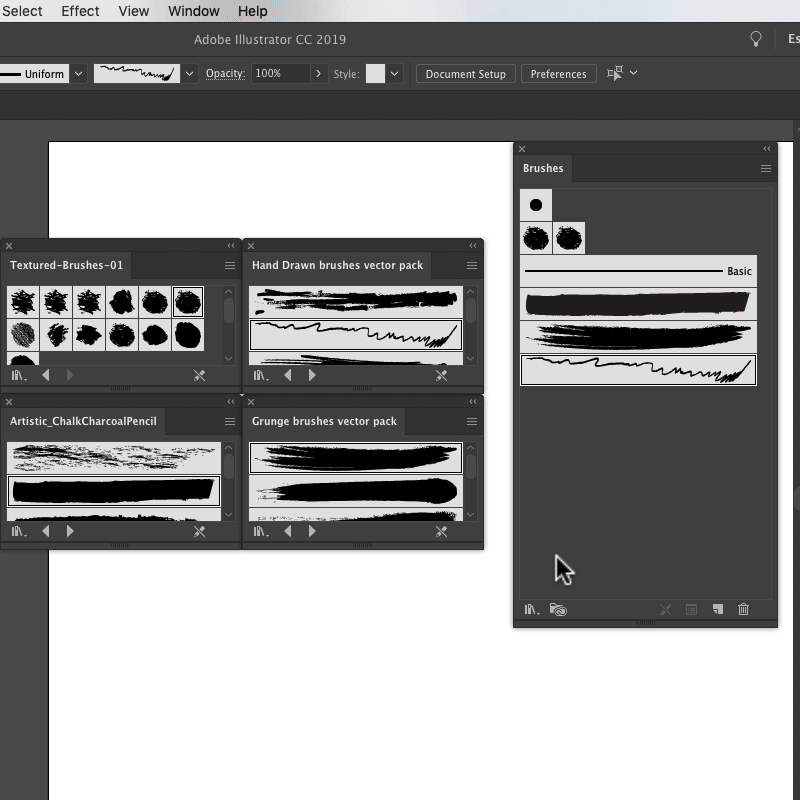 6. Open Brush Library
Now the next time you're ready to jump into a design and use your brushes, all you need to do is load one library by going back to the Brush Libraries Menu and finding your custom library under the User Defined list. Or, if you chose to save your library to the cloud, just go to Brush Libraries Menu → Other Library, and navigate to the folder you saved it in.
If you want to take this one step further and be even more organized, feel free to group your brushes into more specific categories such as texturing brushes, painting brushes and any other category that will keep your workspace neat and tidy. That way you can have easy access to the perfect brushes for whatever project you're working on.
That's it! All your favorite brushes are nice and organized into one pretty little package. It feels pretty good not to have to spend a ton of time looking for that brush you just love but can't seem to remember which panel it was in, huh?
---
Products Seen In This Post: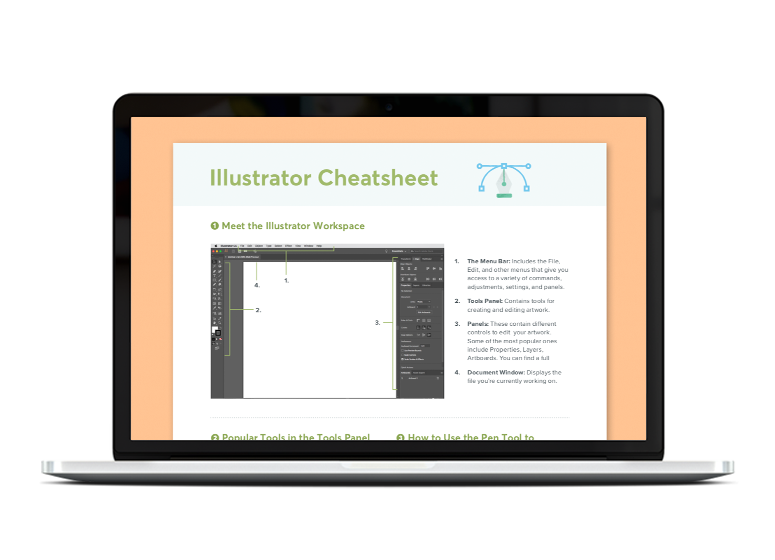 Learn the basics of this powerful design tool.
Free Illustrator Cheatsheet
A handy PDF guide listing tools, shortcuts, and unique Illustrator features.
Download it here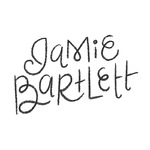 Jamie Bartlett
Graphic designer, left-handed letterer, and Skillshare teacher.
View More Posts