Introducing Very Peri: Pantone's Color of the Year for 2022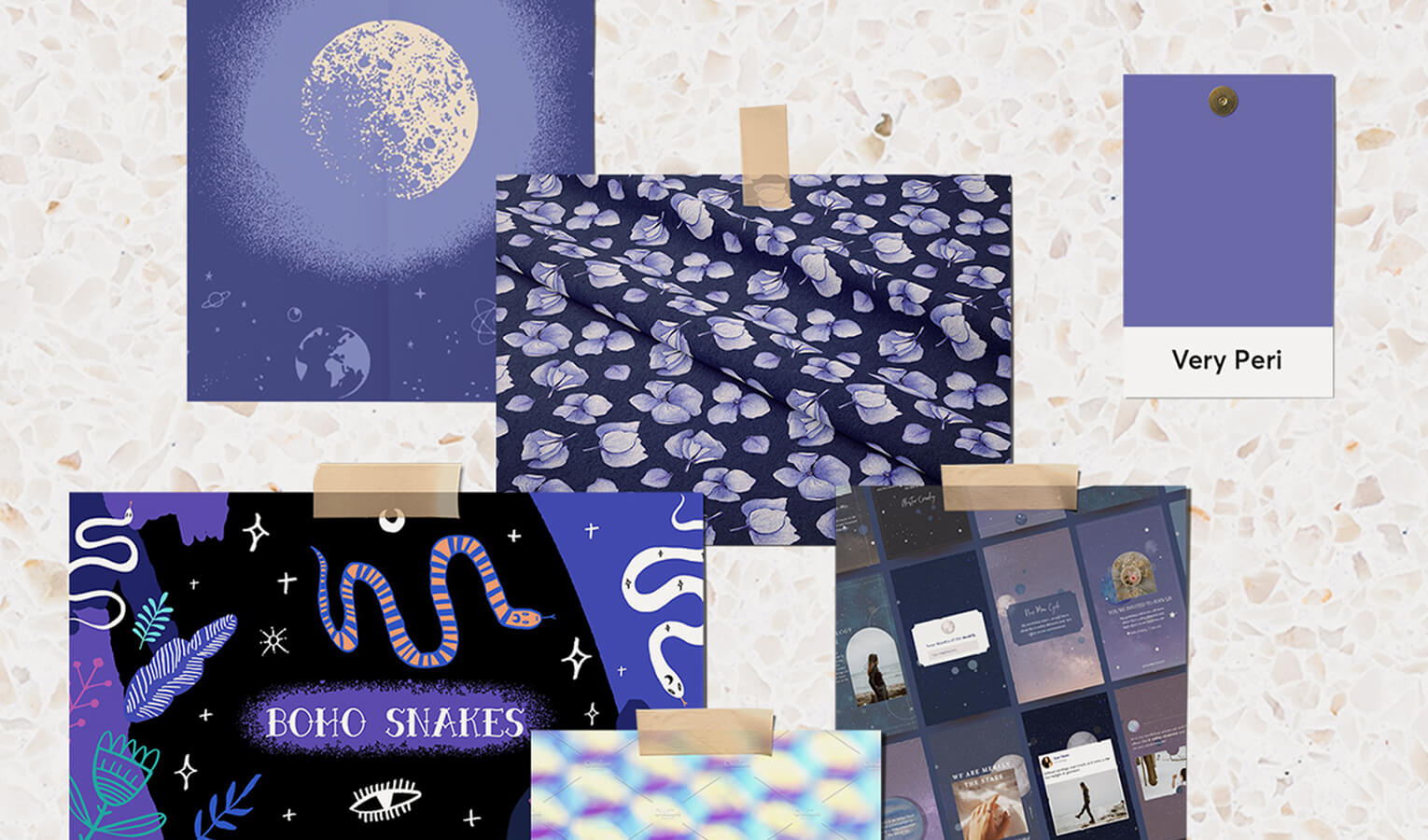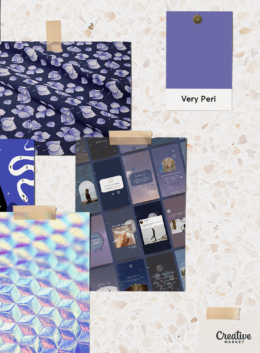 Shaken, tested, and redefined. These words capture our collective journey over the last two years, as many of the habits and lifestyles we relied on were suddenly questioned by a global pandemic. This period of intense personal and social reconstruction is the backdrop for Pantone's most recent color forecast for 2022. Very Peri, or PANTONE 17-3938, is a bold periwinkle with a red/violet undertone.

According to Pantone, Very Peri "encourages personal inventiveness and creativity" and helps us "embrace this altered landscape of possibilities".
Color Values
Head over to Pantone's Color of the Year page to grab RGB and HEX values to reproduce Very Peri in different mediums. While they don't list CMYK values, we're including a close approximation in the codes below. They also offer an .ASE file for use in Adobe applications and a complementary set of palettes to give you a head start.
Looking for a refresher on the various color codes, what they mean, and their applications? Make sure to check out this article where we explore the differences and technical details you need to know.
Design Projects Using Very Peri
Get inspired with these project shots by talented designers on Dribbble. You can also use the site's HEX color search to find more projects using #6667AB.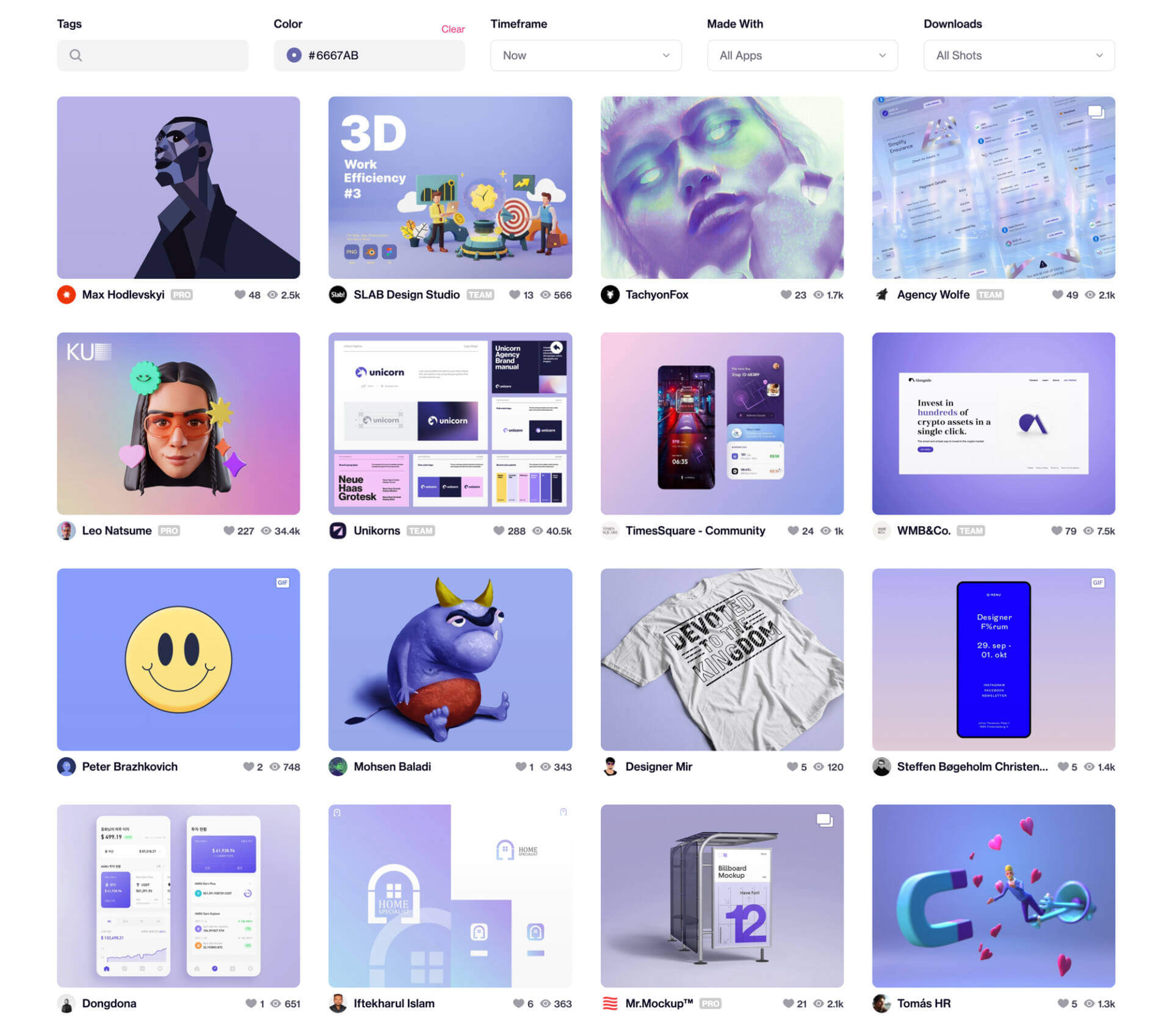 Start Designing With Very Peri
Here's a collection of stunning Creative Market products that are already applying Pantone's colors or slight variations. Experimenting with Pantone's Color of the Year for 2022 is much easier when you start with a pre-designed asset like these: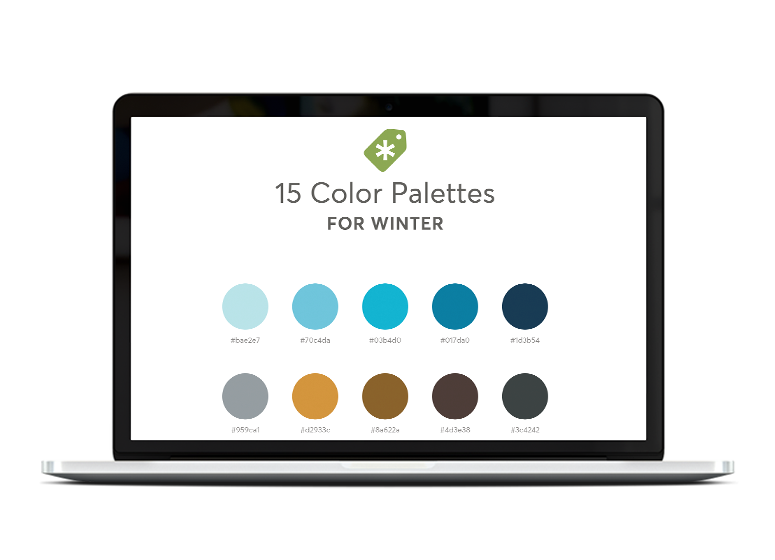 Add a splash of color to your next project.
Download our Winter color palettes
Download our set of color palettes to get their exact hex codes!
Download the palettes
Laura Busche
Brand strategist. Creating design tools to empower creative entrepreneurs. Author of the Lean Branding book. MA in Design Management from the Savannah College of Art and Design (SCAD).
View More Posts